Austin Rotter on Marketing to Younger Consumers
Austin Rotter, a skilled and knowledgeable PR professional in Hoboken, shares his insights on marketing to younger consumers.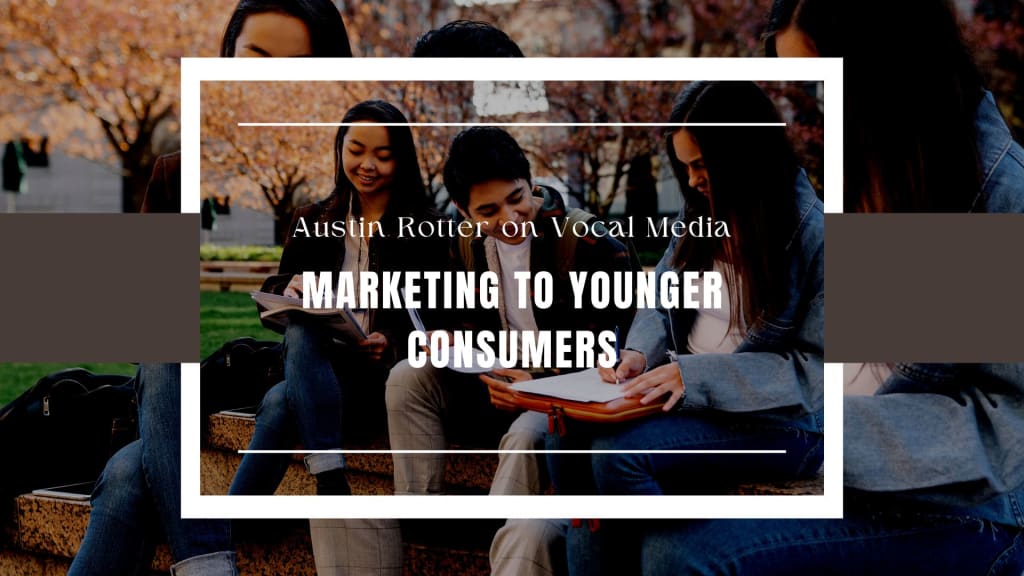 Austin Rotter | Hoboken, New Jersey
How people think about life and work is entirely different from what it used to be. Younger consumers demand more from their employers and are more likely to adopt a more consumer-oriented mindset. You'll need to break some traditions to market to this generation effectively. Here are tips to successfully market to today's younger audience.
Make Interactive Content
The younger generation values interaction. They want to be engaged in your content and feel like they're part of a community. Developing compelling content designed to provide valuable information will allow them to use it in real life. You can also share behind-the-scenes content to show how your product works. Make it easier for your audience to interact with your content by removing all barriers.
Social Awareness
The younger generation is more aware of the issues surrounding social, environmental, and political problems. They care deeply about these issues and support companies that take the necessary steps to address them. This group prefers to buy socially responsible products when it comes to spending money.
You can connect with this market by promoting your products and services by sharing how you can help improve society. This type of timely and genuine content will help you build a stronger relationship with your target market. These consumers are looking for brands that are committed to living by their words and raising awareness about specific issues.
Invest in Video
One of the most effective marketing strategies is to invest in video content. The younger generation is captivated by short-form videos posted on platforms such as Instagram, TikTok, and Snapchat. If you're planning on marketing to this demographic, it's crucial that you thoroughly research the different platforms and their capabilities.
Visual effects, music, and overlays can make your content more engaging. The first few seconds are also very important to keep the viewers interested.
Hire an Influencer
Besides being very cost-effective, influencer marketing can also help boost brand exposure. It allows you to reach out to a broader audience and attract more potential customers. However, before you start working with an influencer, make sure that you identify the right one for the campaign.
ABOUT AUSTIN ROTTER
Operating out of New York, New York, Austin Rotter is a skilled and knowledgeable PR professional whose experience in the industry spans more than ten years. He has spent his career carving out a space and establishing himself as a standout in the industry through his focus, insight, and perseverance.
Throughout his career, Austin has established a skill set involving areas like business branding for established and emerging companies, media strategy, and media relations. He has worked with institutions ranging from hyper-growth tech companies to auspicious startups to prominent Fortune 1000 brands.
As a professional working in a highly nuanced and competitive industry, Austin Rotter knows just how important mentorship and leadership can be when it comes to advancing one's career and learning more about the public relations industry. Mentors are industry peers or professional acquaintances who can offer you some insights and advice about growing as a professional. Having a mentor to guide you, challenge you, motivate you, and inspire you can help you not only define your goals but plot a path to reaching them. Mentors can offer honest advice and feedback to help you be more productive, focused, and successful in your career.
To balance out his busy work life, keep him grounded, and remind him why he works as hard as he does, Austin has a loving wife, a wonderful child, and a great dog by his side in all matters of life. Together, they enjoy imbibing the local culture of New Jersey and New York, taking in the incredible cuisines and sites, and passing the time with one another.
About the Creator
Austin Rotter is a Public Relations executive living in Hoboken, New Jersey, who operates professionally out of New York. Austin's particular skills lie in media strategy, media relations, and branding businesses.
Reader insights
Be the first to share your insights about this piece.
Add your insights