Auditioning: The Real Victory
Approach an audition as a victory. Auditioning Season is upon us!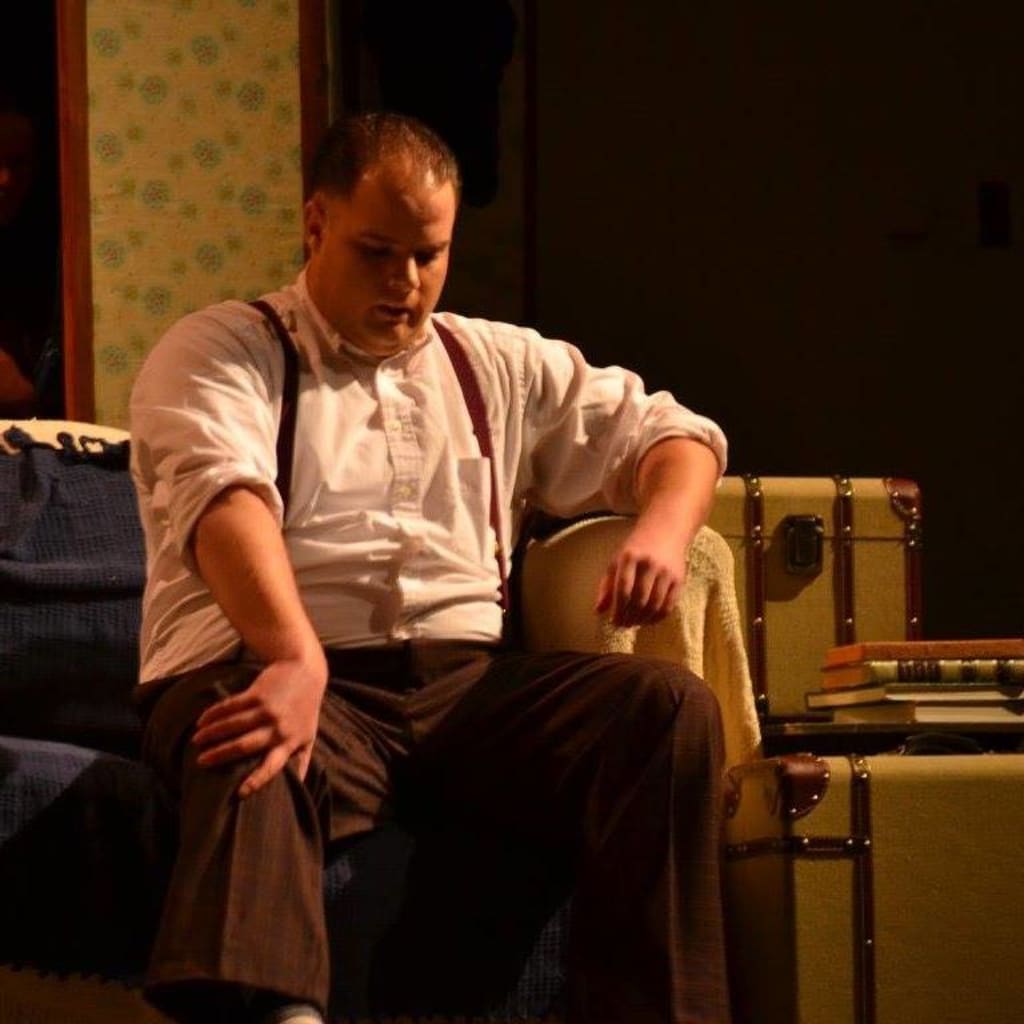 Local, professional, and high school theatre are gearing up for auditions in the upcoming weeks/months. Some for the spring term/semester, others for the summer. Nerves are at an all time high. Some actors can audition like it's nothing, while others struggle with nerves mightily. For me, auditioning is the goal. If you treat the audition like the destination, instead of the first step, you'll audition much better. I've never hosted auditions or made the decision on my own in regards to casting or choosing people to come back to call-backs.
In theatre, the audition is like an interview. Only instead of answering questions, you perform a monologue or a one person scene. Or in the case of a musical you have around a minute to "wow" the director/panel that's casting. Now, I don't want to act like it was my idea to state that they audition is the destination, because it certainly is not. I've read it and heard it several times in my little theatre world. When you treat an audition as the destination you relieve a lot of pressure, perform better at the audition, and you fine tune your craft.
Relieving a lot of pressure. I don't want anyone to feel like the pressure of auditions go away. But if you focus solely on the audition instead of how you might feel if you don't get cast into the show. You won't worry about that disappointment you may be all too familiar with. By getting an audition time, you have won! If you get into a show, that's the cherry on top!
Performing better for your audition. There's the moment you arrive for the audition, you're filling out the form, you have your headshots in hand. And then it's your turn! You enter and introduce yourself and start in on the monologue/song you've rehearsed over and over and over again. Now, you have an audience! This is YOUR show. All eyes are on you. There are times even in shows I've been cast in, where I was on stage, and I know not all eyes were on me. And so often in a show the director is looking at the set or thinking of ways to improve the show, that he/she may not notice an extra effort that you made. But in an audition, they are glued to you. They want to see YOU. I once was taught by a friend/mentor of mine that in auditioning, using voices or gestures that aren't natural to you are not what a director/casting director are looking for in auditions. They want to see YOU come through via true emotions and true gestures.
Fine tune your craft. Your audition is your creation. Your opportunity to choose a monologue to perform. This audition is also an opportunity for education. Should the casting director/committee decide to not offer you a call back, but give you notes instead, that is a HUGE win. Take them graciously. Always say thank you and remember to write down any notes they give. Remember, in some cases, they may get in touch with you due to scheduling conflicts of other actors. Be as pleasant and positive as possible.
In some auditions (musicals, for example) you will need to choose a minute, or 16 bars, or even 32 bars of you a song. Choose a song that you're familiar with or choose one that pushes your capabilities. Auditioning several times over is also a good idea. Audition for lots of shows. Perform your monologue and/or song for your friends and family members. Be careful about who you accept advice from, but also be grateful.
Auditioning calls for celebration! I really try to encourage everyone I know to audition. It doesn't matter if you get cast or not, there's an unspoken confidence that comes with it. And imagine how good you'll feel when your audition is treated as the victory! Call and schedule that audition!
My Mentor/Friend I Referred To...
The individual who gave me such great notes about auditioning is named Matt Dranzik. He and his girlfriend, Alyse Neubert, worked with me on Alice in Wonderland at San Juan College in Farmington, New Mexico. Matt currently works at The Circus Place in Hillsborough, New Jersey where they provide, "...high-quality circus skills training in juggling, aerial arts, and equilibrations (balancing arts), as well as offer fitness classes, youth troupes, and adaptive circus arts programming." Please check out their Facebook page and see the cool stuff they do!
A HUGE thank you to Alyse and Matt for their positive effect on my acting career.