Audible Delights
Audiobooks I've been enjoying
I decided to reinstate my Audible subscription after enjoying several audiobooks over the lock period. I love reading books, but when I'm too exhausted for to read, audiobooks are a great alternative. The first audiobooks I ever listened to were the first four instalments of the Harry Potter series by J.K Rowling, which were read out by Stephen Fry. I borrowed them from the library as a child and listened to them all on cassette players. This was before the fifth book was out, so I never got round to listening to the last three.
I really love Audible. Even though the audiobooks are expensive on their own, premium membership gives you a free monthly credit which you can use on any audiobook you like. So if there's an audiobook you want and it's $20, instead of splashing out on audiobooks, you can use up your credits to save money. There's also daily deals and free podcasts exclusive for Audible members. The best thing about Audible is that if you cancel your membership. You still get to keep your audiobooks.
One big disadvantage about Audible, that I think it should mention is that it's not availible in every country. It's a shame that you have to be either a resident of the US or the UK in order to enjoy the full benefits.
However, it's also a great way to support the indie writer community. Indie writers without the backing of a big publisher depend so much on feedback, ratings and reviews. Audiobooks produced through ACX (Audiobook Creation Exchange powered by Amazon) are also available on Audible. Some authors do give out Audible codes, but you have to keep an eye on which codes will work and which don't because they can only be used once, and the UK codes are different to the USA codes.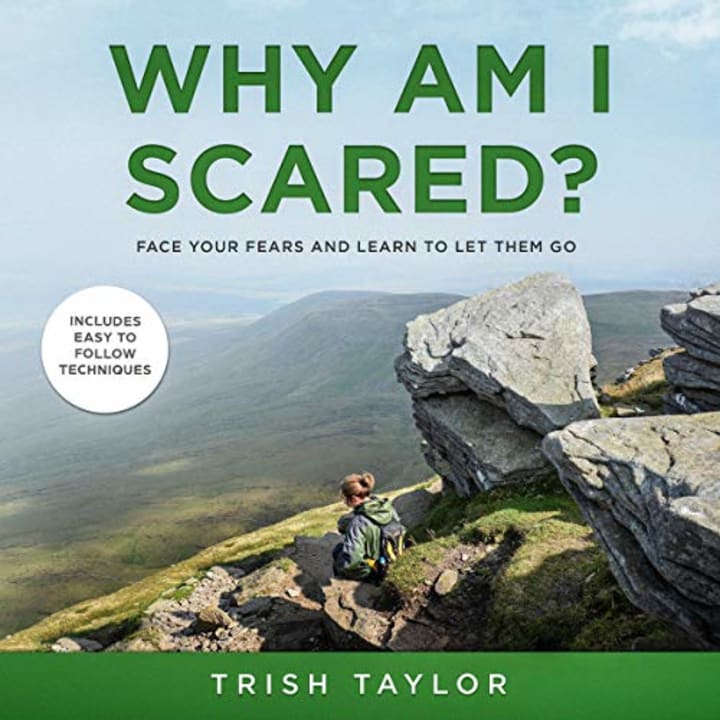 Why Am I Scared? by Trish Taylor
I got this by redeeming a code, the author posted on her Twitter timeline. This is a short but sweet, self-help book written by Trish Taylor. What I really liked about her nuggets of wisdom is how candid she is about her life experiances and the techniques she used forbetter help and well-being. I found the book consise and easy to read through bite-size chunks. It makes me think about my fears and how I can overcome them. Whilst listening, I felt more in touch with my self and it made me want to do yoga.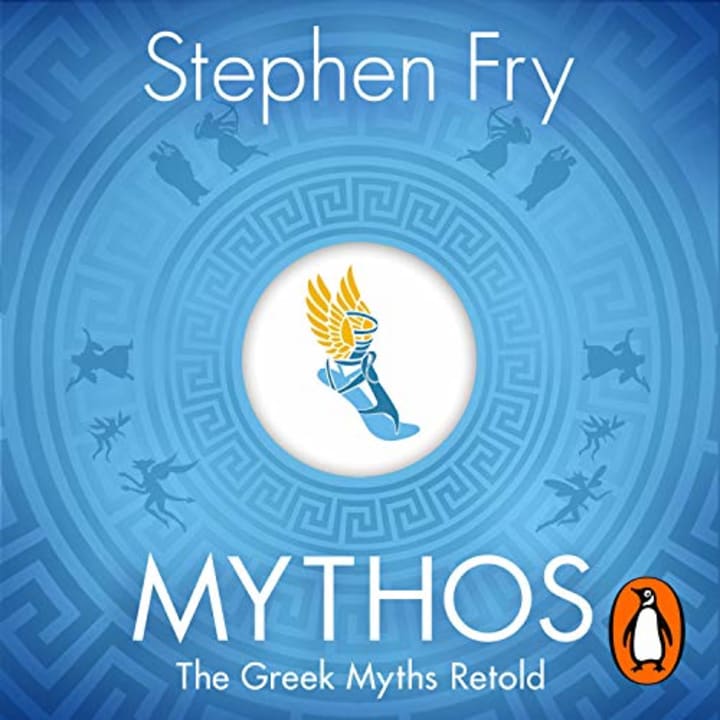 Mythos by Stephen Fry
Stephen Fry is a man of many talents and writing and narrating are few f the many. He's renowned for his acting through Blackadder, Wooster and Jeeves and many more. Mythos is a collection of Greek myths retold through Stephen Fry giving it that extra class and sophistication Stephen Fry adds with his books.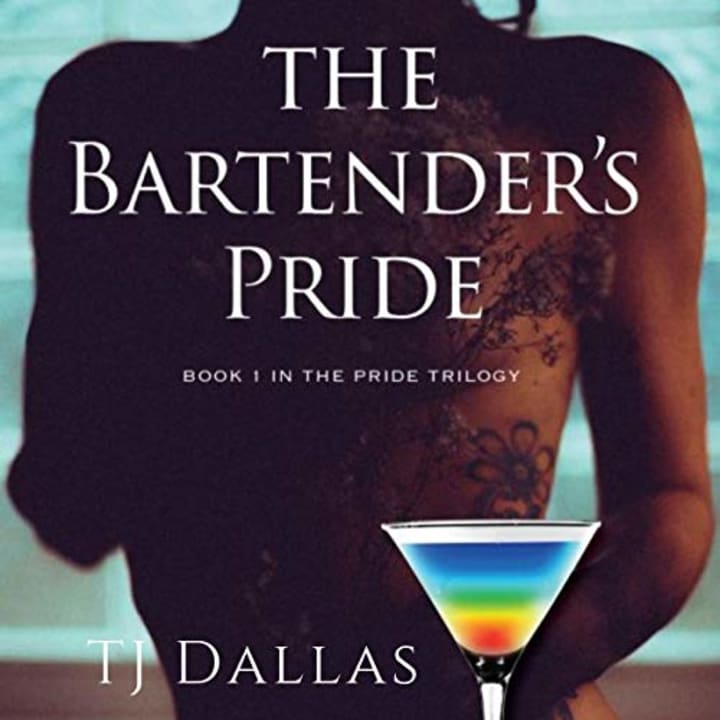 Bartender's Pride by TJ Dallas
I won an audiocode giveway on Twitter and I think this is a great listen. I think the Scottish accents is a great touch and makes it feel more sexy and authentic considering the book is set in the beautiful city of Edinburgh. I've not been to the city myself, but listening to the Bartender's Pride makes me want to. I've use finished the first part of the audiobook so I've still got several chapters to go, but I love what I've heard.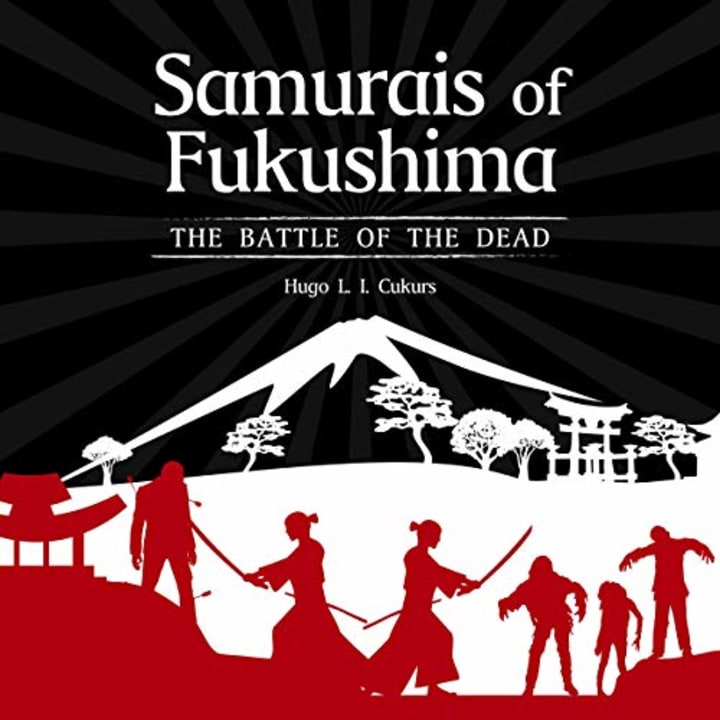 Samurais of Fukushima by Hugo L. I. Cukurs
I had this on my wishlist and the author gave me an ACX promo code. I'm a sucker for any fiction set in Japan and I love how it's a zombie apocalypse set in feudal Japan. Listening to this was a fun ride. This book is also available on paperback and e-book. There is also a Portuguese edition in paperback and e-book. I think it's admirable to put a lot of effort in making your book availible in different languages.
Codename Villanelle by Luke Jennings
I remember watching the TV show and I was hooked. I adored the show and how unpredictable it is. I thought the casting was perfect, acting and storyline was superb. I knew I had to check the books out. I listened to the first instalment. I'm surprised at how different it is, but I still enjoyed the atmosphere. I do want to get the other two books before I give my final opinion on comparing it to the TV show, but so far I prefer the TV show. I still enjoy Eve and Villanelle as characters and love how they go around the world and explore a dark world of assassins and agents.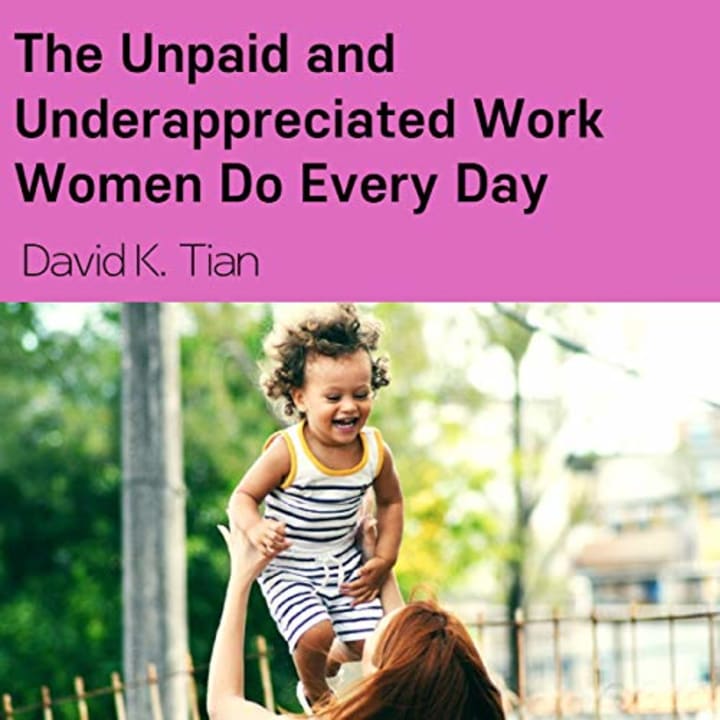 The Unpaid and Underappreciated Work Women Do Everyday by David K. Tian
This is a short but powerful piece. I liked how Tian admits his perceptions about women and how he's learned to admire and respect women. I also think it's a great touch that he mentions women who don't have kids as well as mothers. I think it's an appropriate book to listen to on International Women's Day.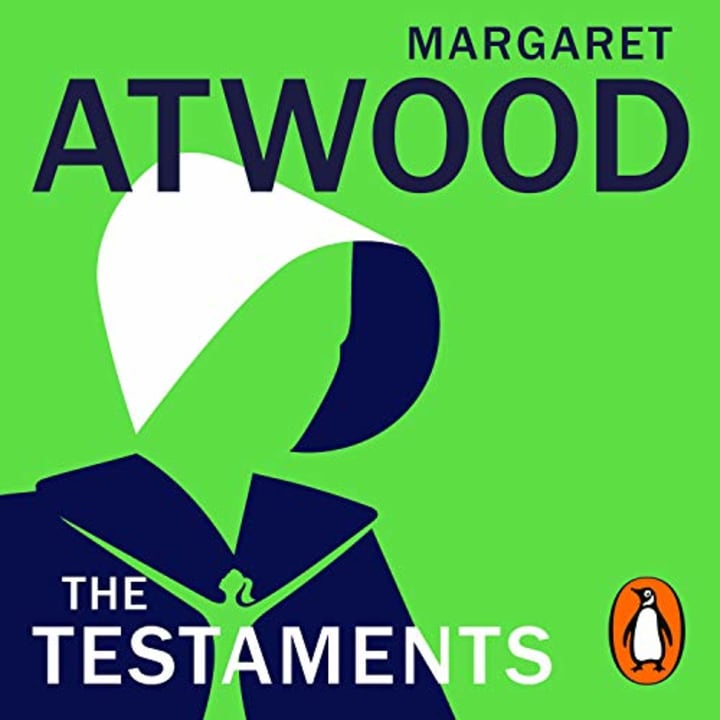 The Testaments by Margaret Atwood
This is the sequel to The Handmaid's Tale by Margaret Atwood. I thought that was a powerful and evocotive read, and I also enjoyed this sequel just as much. I love how we get to look in the eyes of different women in this dystopian kingdom. Aunt Lydia from The Handmaid's Tale receives more of a leading role along with Agnes and Daisy. I thought all three protagonists were interesting and I didn't want the book to end. I was so invested in them.
Kim Jiyoung, Born 1982 by Cho Nam-Joo
This audiobook was one I used with my credits. I can see why it's a bestseller. It tells me the roles of women in South Korean culture and it's changed and effected the mental health of the main character. It's candid sexism and the vicious cycle of sexism and the damage it causes makes me feel that Kim Jiyoung's story could take place in pretty much any 1st world country. One scene that stood out for me is when she is being bullied by a boy and the teacher suggests it's because the boy fancies her. It's important and powerful. It shows that we still have a long way to go when it comes to equality.
About the Creator
Former healthcare worker and lab worker from Oxfordshire. Author of ten books including Drinking Poetry and Game of Mass Destruction. Travelled to over 20 countries.
Reader insights
Be the first to share your insights about this piece.
Add your insights