Arthur's Hardware: The Quintessential Hardware Store
A Helpful Store Review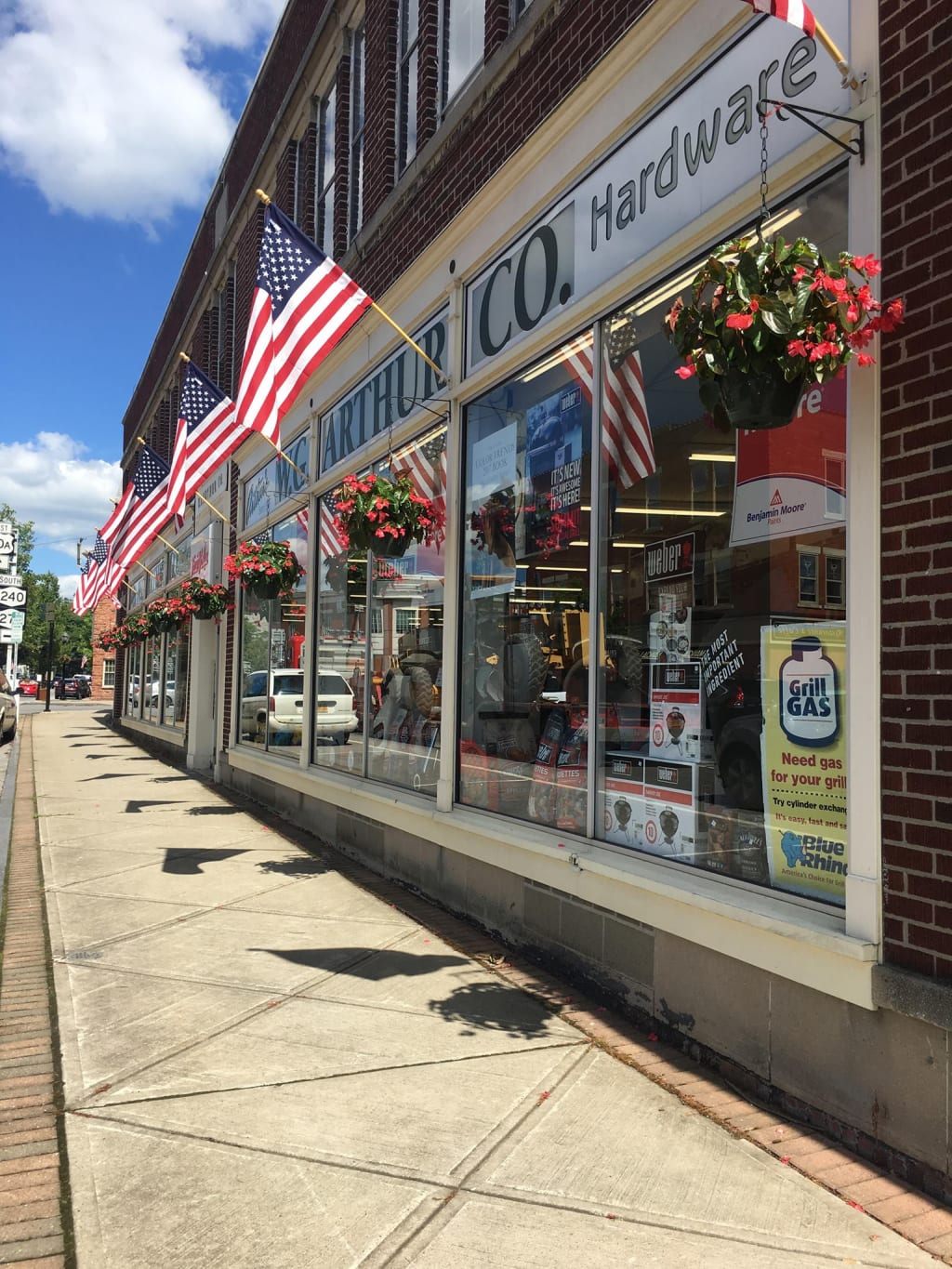 As a handy-man kind of guy and a husband with two young kids, I am always looking for new stores to find items that will help me around the house. My tastes are all over the map when it comes to manufacturer, cost, or even atmosphere. I like high end, and I like the local hardware shop. I like brand names, and I like start-ups. However, the one core thing they all need to have in common is great product and great service. I am sure that you are just like me.
Western New York has had an influx of new stores in the last few years and is going strong, but what is missing is the solid neighborhood hardware store, especially in the southern towns. We all know that place, a place that is reminiscent of a Cheers, a place where everyone knows your name. So, in walks Arthur's Hardware of Orchard Park, New York. But who is Arthur's Hardware? Well, Arthur's Hardware is Joe Wales of Orchard Park.
In my opinion, Joe has taken Arthur's Hardware to the next level. A one time modest hardware store built in 1921 in the middle of town, Joe has put it in overdrive with great product, and great service all while keeping that small-town feel. I was told that the business started at the turn of the 20th century, and Joe has taken the baton and is still providing a great product, and in my opinion, with great prices. He also has a great and well-educated staff.
I personally like the vibe of the place. It is kind of an old country hardware store with hardwood floors and a modern one, all rolled up into one. It has all the major brands anyone could ask for, and the layout is very impactful when you walk in for the first time. You cannot miss anything. Things are easy to find. It looks cool. It has the neighborhood hardware store atmosphere and charm that I look for and with that, a healthy supply of major brand name products that still make the place feel like a family-owned shop. When you combine that with some amazing service, and a highly educated staff, it is a cool place.
When I was there last Saturday looking for a trimmer, I ran into a most helpful young man who directed me to the right aisle. He also stayed with me, and answered every question that I had. He was really good. We even took the conversation toward snowblowers, and he was just as educated there too. I am not sure how a guy knows trimmers and snowblowers, but he did. It was a very good experience basically, because the store was crowded but he still managed to make me feel like I was his only customer.
Too bad I discovered this place so late in the summer season. I will have to come back for my lawn care items next spring. However, I will be back for my fall and winter needs. I am sure that I am like you, and like to do a lot of projects over the winter. Our snow levels in Western New York can keep us indoors at times, so keeping busy with winter projects is a thing I like to do with my boys.
As I said earlier, I am a hardware guy, and I really want to try more of Arthur's Hardware. The prices are reasonable, and the variety of options is right on.
I wish I would have gotten to meet the owner Joe Wales when I was there. I would definitely have complimented him on his store, staff and service.
Anyway, I would recommend trying this place out. They have a Facebook page that you can visit which is up to date, as well as a website that you can visit.