Art + Science = Kaleigh Marielle 
Medical school expenses are through the roof. This future doctor beats the system by modeling.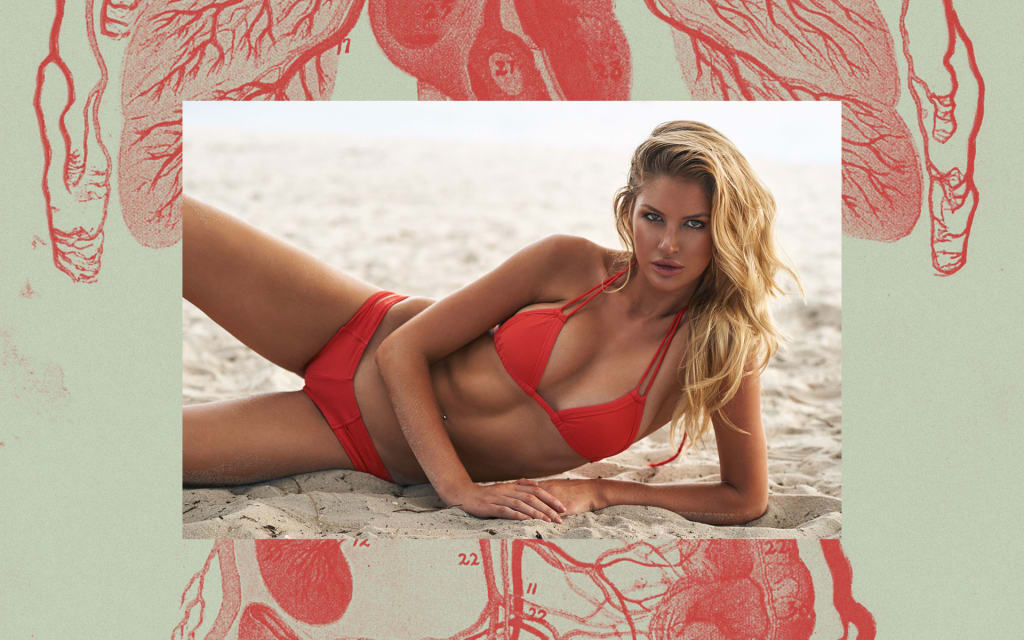 Most models love the glamour, travel, and thrill of seeing their pictures everywhere. For Kaleigh Marielle, posing on a beach in a bikini takes her away from what she truly loves – putting on her lab coat and examining viruses. To help pay her exorbitant medical school bills, Kaleigh works in a superficial industry so that she can one day contribute in one of the most meaningful fields possible.
Journal sat down with Kaleigh to find out what's it like as she models her way to a career in medicine.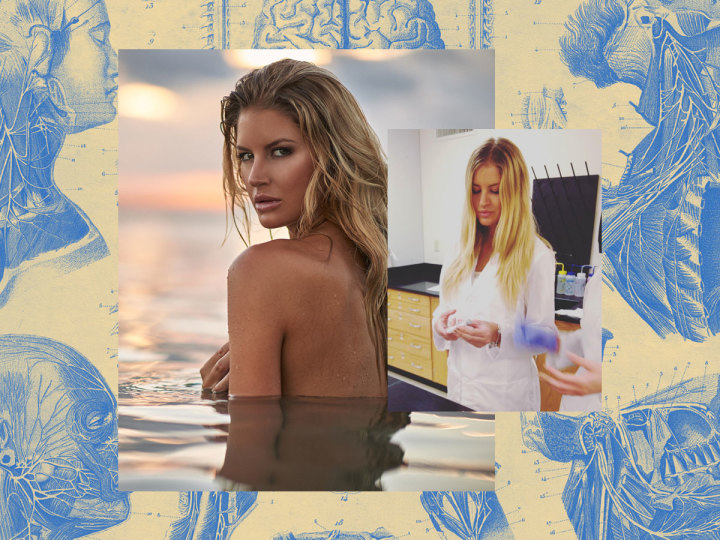 What made you choose medicine as a career path?
Kaleigh Marielle: I first realized I had an affinity and passion for science and medicine when I was studying undergraduate biology. I started volunteering for Canada Mental Health Association in Calgary, Alberta and I visited a patient with schizophrenia once a week. I quickly became fascinated with how the human mind works and the idea of healing people.
My passion was reinforced in an anatomy lab during my first year of medical school. I remember looking down and wondering "How have I gone my entire life without knowing what vessels and nerves are in my own hand?" My hand had been in front of me my whole life yet I had never really known anything about it. From that moment on my hunger for increasing my knowledge grew and I fell in love with the field of medicine.
Were you modeling long before you entered medical school, or was it something borne out of necessity?
I started modeling in high school when I was 17. I was scouted at an amusement park in Calgary and signed a three year international modeling contract. My first shoot was a back to school shopping commercial for Lacoste.
As a medical student who models on the side, how do you view other models who choose modeling as a full-time career?
I respect other models who choose modeling as their primary career path. I think everyone should follow their passion and create the life they dream of. Usually, this industry has a pretty short shelf life, but I don't think we should be limited by age - there are just different stages. I have already planned my hairstyle up to age 70 if I'm fortunate enough to live that long. I hope to have long beautiful gray hair and to model dentures or something. (Laughs)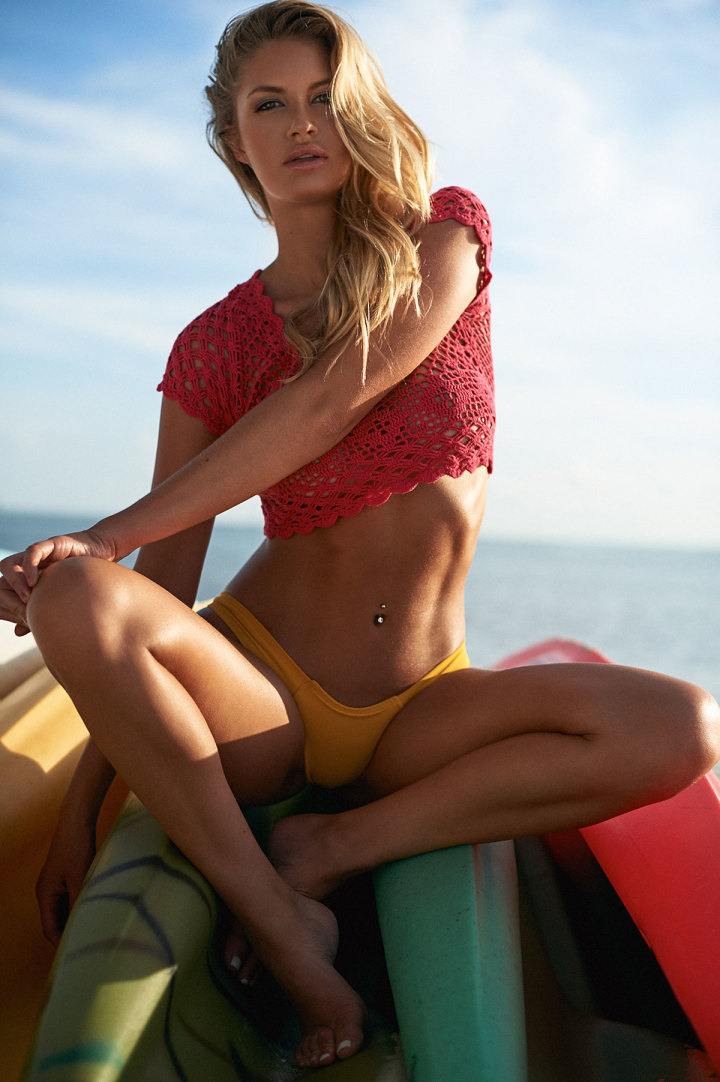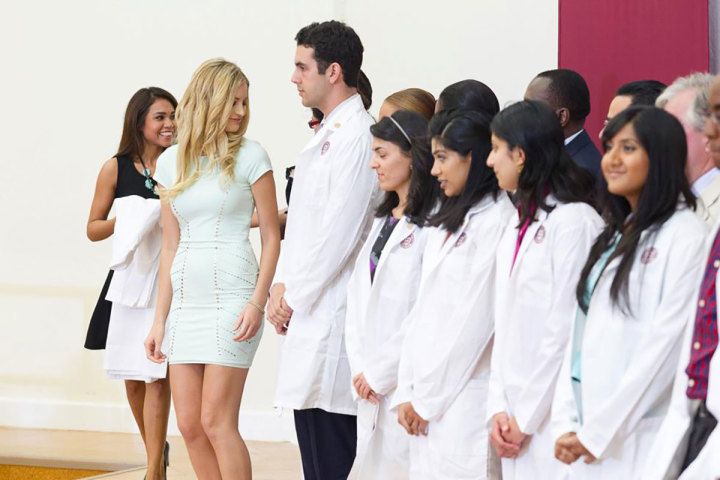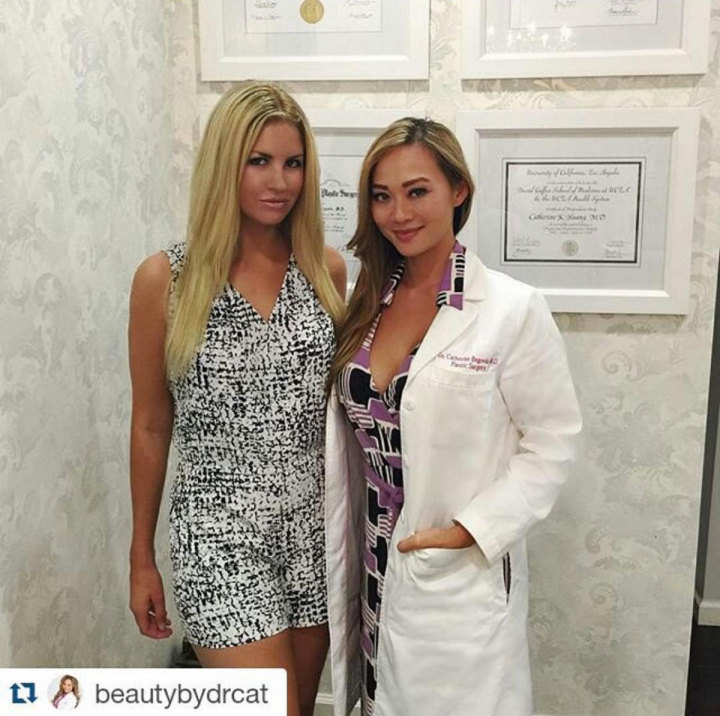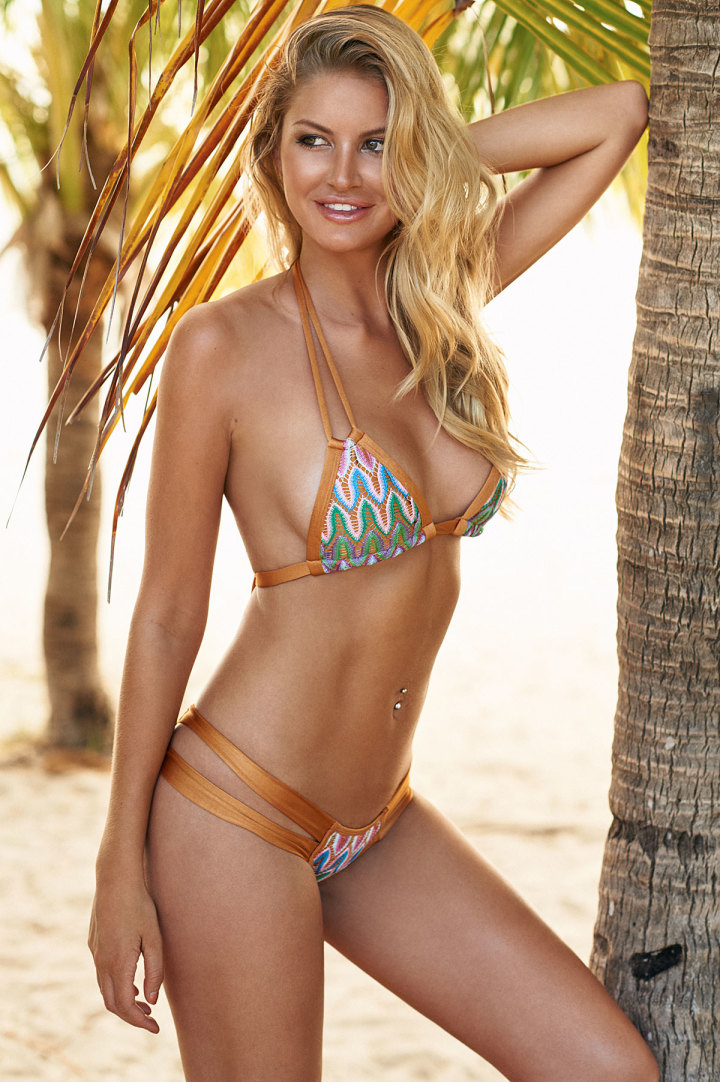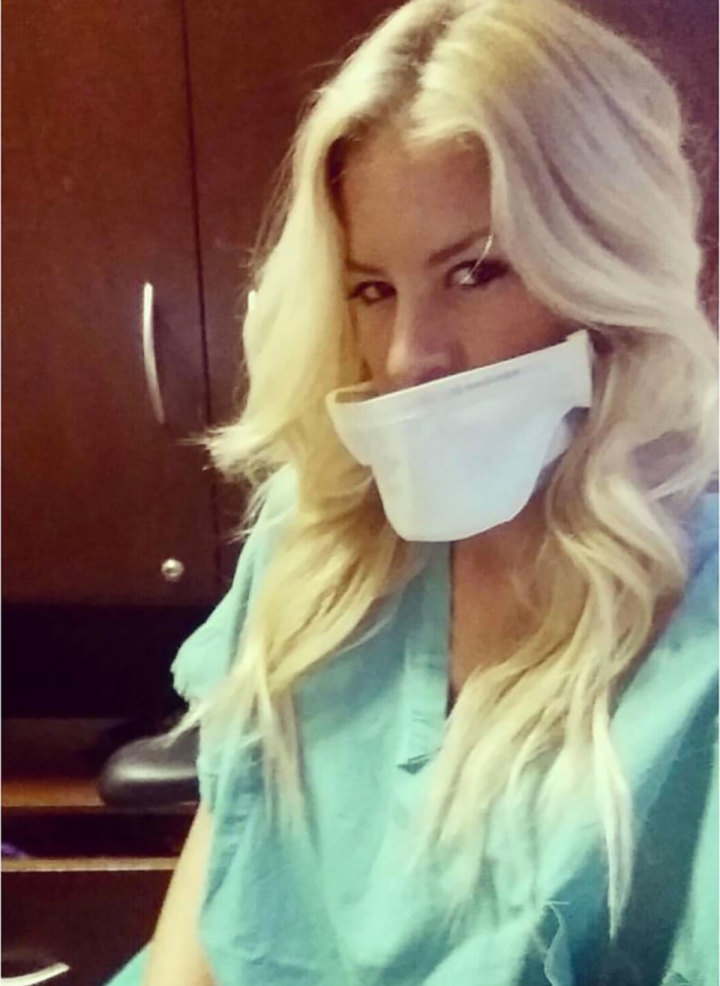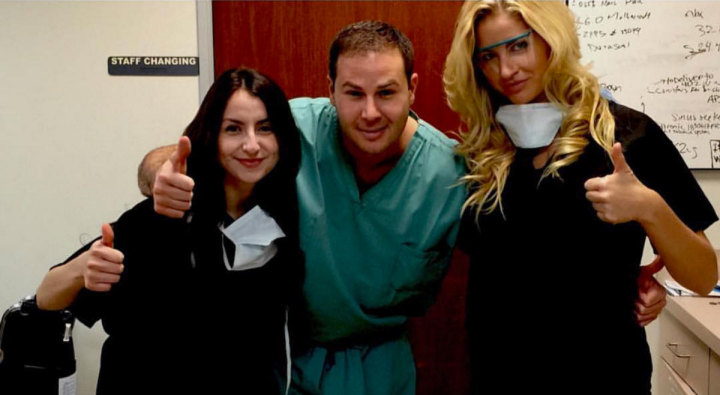 Have there been any jobs you declined because of your career path?
I have turned down many nude modeling jobs, as well as a lot of lingerie modeling jobs. I had a few opportunities to model for playboy USA and Germany but declined with my future profession in mind. The only two companies I have done lingerie work for are La Senza and SHE Lingerie. I am very selective, but everyone makes their own personal choices of what they're comfortable with.
What type of modeling is best for your goals?
When I first started modeling I was doing a lot of runway shows and walking in various fashion weeks. Since moving to Florida I have been doing a lot of swimwear modeling. I'm getting more into fitness modeling as I continue my professional development as a future physician because I think that will be the best type of modeling for promoting a healthy lifestyle.
Was modeling your first choice to fund your medical school expenses?
I have been in school for 7 years and a physicians' education can cost more than the most expensive Lamborghini. I have used everything from Dean's Scholarships, Community Contributor Bursaries to a Physician Return Service Contract. These things, in combination with modeling, have really helped me fund my schooling but it's honestly never enough. I recently started an organization called "Tuition Doctors" where students can get together and raise money in the community and on campus that will go directly towards his/her tuition. I'm hoping to meet every few weeks with students to encourage the group to participate in things like organizing yoga workouts, fashion shows, and 50-50 raffle ticket drawings at sporting events to help raise money. I'm working together with the school to ensure that the money goes directly towards tuition.
Are you not taken as seriously in the medical world because you model? Is there a juxtaposition in your life between beauty and brains; or do you argue to always embrace both?
In my experience, there is a lot of discrimination towards females in general in the medical field rather than discrimination purely based on beauty. I didn't realize how far the world was from gender equality until I decided to go into medicine. Some of the comments I have heard - especially as a blonde woman pursuing medicine - are truly unbelievable. The only thing you can do is ignore the naysayers, keep your head down and focus on your goals. One of my biggest hopes is to be part of the continuing evolution of the timeline below:
1947 – First female Nobel prize in medicine
1961 – Females finally allowed to attend Thomas Jefferson University medical school
1990 – First female U. S. Surgeon General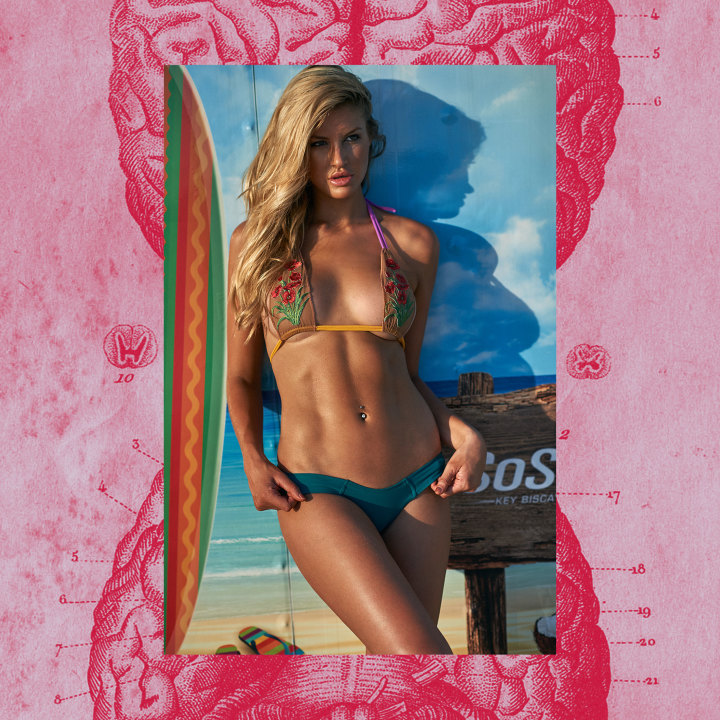 What advice do you have for students out there who are struggling to pay for their college educations?
Don't go planting trees in Canada! (It's often rated as the #1 student job in Canada; I tried it and it didn't even dent my school tuition.)
Either join my new organization Tuition Doctors to help students think of creative ways to pay tuition, or contact me for information on how to start a similar organization at your own school.
Are there any charities/organizations that you're passionate about?
I have always loved charities that help provide people with healthy drinking water. There are so many diseases that can be prevented with clean drinking water. When I studied undergraduate biology in Canada, I organized and hosted a runway fashion show to help raise money to build a clean drinking water well in Rwanda. The water source that was built from the help of this fundraising event currently provides clean drinking water to 450 people. I think everyone in the world should have access to clean drinking water.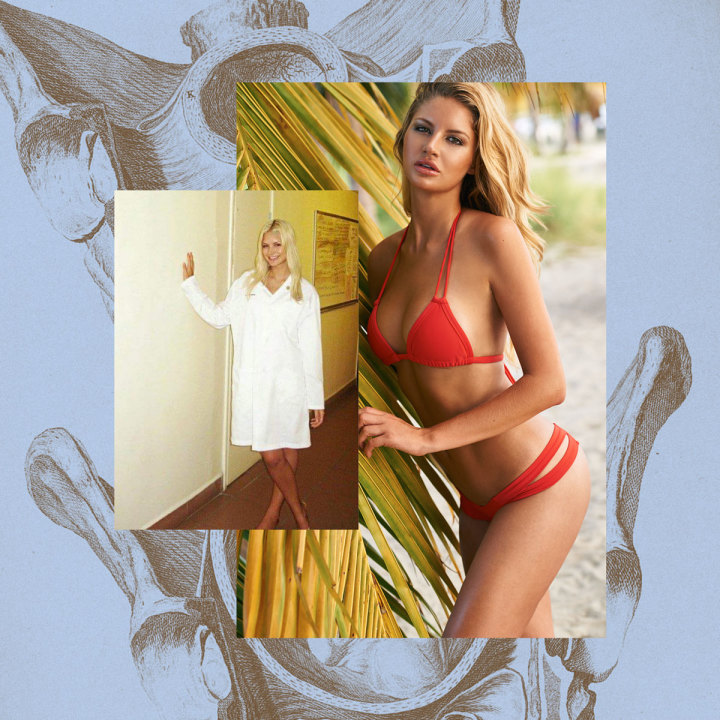 Who are your role models?
I have many but here are a few:
Dr. Cat Begovic: She is a very talented top doctor in Beverly Hills, as well as a wife and mother who inspires me on so many levels. Dr. Begovic is stylish, fit, professional, and a hardworking physician. She embodies the notion that women don't have to choose between family and a career. With good time management, women can make excellent leaders in medicine.
Dr. Jaime Schwartz and Dr. Farzad David Mahjoubi: I shadowed these two physicians in Beverly Hills at the clinic where they film the TV show "Botched". They both always came to work with positive energy and professionalism.
Dr. Paul Nassif: He has a huge educational impact on many people because he reaches a large audience through television. The whole team at this particular clinic was very professional and I aspire to have a team that comes to work with the same positive energy one day.
Gary Vee – Gary Vee inspires me on so many levels. Whenever I want to get pumped up, I watch Gary Vee and he motivates me incredibly.
You can follow Kaleigh on Instagram here: @kaleighmarielle