An Inventor's Perspective to Leadership Growth
How personal responsibility and vulnerability play a role
I am an inventor and leader, holding a unique perspective to leadership growth. This is a personal story. I have been inspired by many inventors particularly Nikola Tesla and Marie Curie who were my childhood heroes. I always imagined them as two genius couples. I had childhood dreams having personal conversations with them on how to overcome the fear to invent. Madam Currie taught me nothing to be feared in life but all to be understood.
Over the years, it became evident that taking personal responsibility for our actions without blaming anyone or anything for the consequences could be an empowering leadership capability.
Taming Reptilian Brain
I understood that blaming was the default mode for the primitive part of the brain intensified with the emotion of fear. It can be very easy to blame someone or something for the undesirable outcomes we may experience. However, genuine leaders do not choose this easy way. They are not dictated by fear of emotion coming from their primitive part of the brain.
Genuine leaders know how to make a special effort to take personal responsibility for their actions and the consequences. It is of course a challenging task to take responsibility for many of us, especially in difficult situations. However, leaders enjoy this challenge, they accept it, embrace it, and practice it again and again for excellence.
In earlier days of my leadership studies and practices, it took me a while and several attempts to learn the process of recognizing the blame mode and fuzzy patterns originated from the primitive part of the brain. It required to make substantial effort to stop myself delving into the blame process and replace it finding a gratitude point even in the most difficult situations by taking personal responsibility. It was refreshing.
From Hindsight
From hindsight, my experience revealed that most of the difficult points and undesirable situations turned into blessings in disguise. This mindset shift helped me become more grateful and less whiny in my day to day leadership practice. Taking personal responsibility, despite all, was the first step to reach desired leadership maturity.
With my inventive mind, it is important for me to think beyond the box and try controversial approaches by taking a personal risk. I made it a principle not to blame the publications, objects, process, experimentation methods, or persons associated with my trials when they don't work. The outcome is purely a learning experience.
For example, in my personal and professional journey for transformation, there happened some occasional glitches. In these difficult situations, instead of blaming an individual, a publication, or an institution, I chose to change my path from my learning and took responsibility for my findings, results, and consequences. This conscious choice and awareness elevated me to the almost euphoric state rather than the depressive mode.
Norms Deserve Due Respect
Even though I think beyond the box and try new ways in my personal and professional innovation approach, I always respect the norms, processes, rules, regulations, and people. They have their place in society and require respect.
Most of the time, when this genuine approach is communicated and recognised by all stakeholders of any initiative, after a while, common respect is maintained even in the most traditional settings.
Theory versus Practice
It is important to point out that I learnt not to directly recommend anything to anyone from my experimental findings before they turn into the established body of knowledge.
There is a distinction between theory and practice. Something good in a lab can be catastrophic in real life. Inventive leaders are aware of these distinctions, context, and consequences. This insight must be transferred to aspiring startups.
Instead, I share my knowledge and experiences, narrate them naturally, as is, without hype or bias for information purposes only. This approach can increase the confidence of the watchers and followers over time.
Vulnerability
Even though sharing experimental learning at the earlier stages may have put me in a potentially vulnerable situation, my mind still compelled me sharing the findings for information purposes as a worthwhile activity.
As an inventor, sharing the truth is in my DNA. I cannot change it. If I attempt to change it, I know that it won't be me! My leadership genes dictate truth to be understood, not to be feared.
There is a possibility that some people may try to take advantage of one's vulnerability when sharing truth in many walks of life. Well, what can we do? Let it be so! Mind and heart talk about different languages. There is always a risk in anything in life. All I can do is to become aware of the risks, take appropriate actions, and share my knowledge and experiences with genuine interest to inform my stakeholders.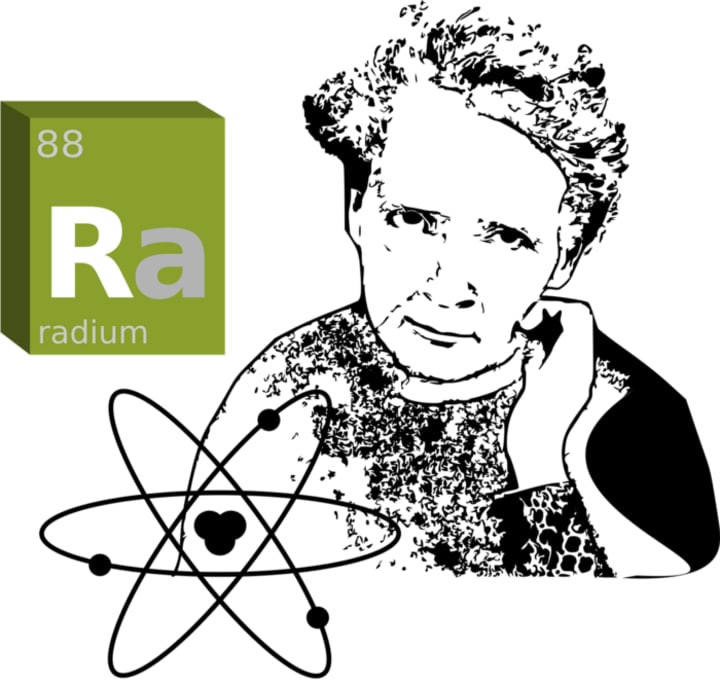 Thank you for reading my perspectives.
Recommended Reading
If you enjoyed this article, you may also check my other leadership articles reflecting my personal and professional experience from four decades.
How to Benefit of Negative Criticism
Innovative and productive use of bad criticism for gaining remarkable outcomes: An experienced-based unique perspective
Critical Traits of Distinguished Leaders
How to identify outstanding leaders
What Do Followers Expect from Leaders?
10 critical leadership traits that influence the followers
To improve productivity and speed up delivery
Disclaimer
The original version of this story was published in another platform under a different title.
References
A Technical Excellence Framework for Innovative Digital Transformation Leadership by Dr Mehmet Yildiz
Connection
You can join my mailing list to stay in touch and get insightful content.
advice
About the author
I'm a writer and published author with four decades of content development experience in business, technology, leadership, and health. I work as a postdoctoral researcher and consultant. My background is at https://digitalmehmet.com.
Reader insights
Be the first to share your insights about this piece.
Add your insights