An Industry Still Impacted By The Pandemic
The audiovisual event production Industry is one of many that have been left out of recovery.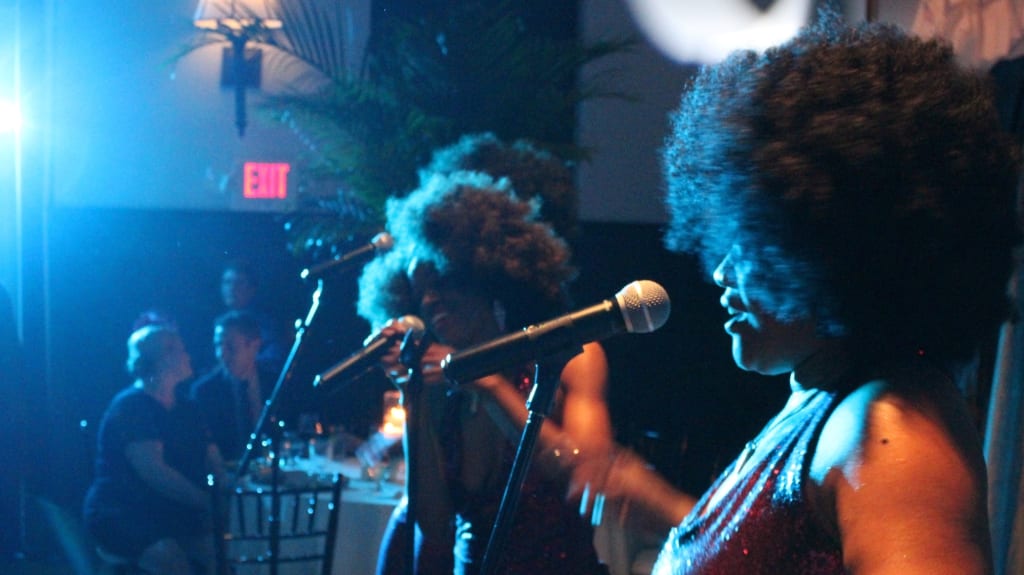 Introduction
Before I begin, full disclosure, I am biased, because I am the owner of an audiovisual event production company. Though, this also puts me on the front lines, seeing what is going on, not only for me, but my clients, my friends, and my fellow business owners.
If you have read my stories before or if you take a moment to read my Vocal profile, you will quickly learn that I am a DJ. (Wait I thought you just said you have a production company [Yes I have 2 businesses, OK]). What I can and will say is: What I have seen for recovery from DJing and audiovisual productions is extremely different. This is the precise comparison I intend to make in this story.
Re-opening the first time
First, I have to start with the initial re-opening in summer of 2020, as a DJ I was finally able to do some of the events that I had lined up (a total of 6 that year [including before lockdown], in comparison to almost 50 events the year prior). I also had one extremely small production, a speaker rental for a condo association meeting under my production brand EPR Team. Everything was looking good until the start of November as restrictions were imposed again.
It's at this point that I have to explain a major difference in the clientele and turnover between productions and DJing. As a DJ, many of the events I do are once in a lifetime (or so the client would hope), like weddings, this means that I will probably only have that bride or groom hire me for one event. Contrasting this with productions, where one client may hire me year after year, or even multiple times in a year and there is a key difference between the two businesses. This is also a key weakness during a pandemic. Two of my production clients, that typically have an event in November, did not have their usual event in November 2020 because of restrictions. As such, my production business had little recovery in 2020, and entered 2021 at a severe disadvantage compared to my DJ business that had about 15 weddings lined up at the start of the year.
Re-opening a second time
Time to flash forward, its May 2021 and normalcy is beginning to return. DJ events are planned to happen again and in fact, 2021 has been an excellent year as a DJ, so far, even though the start was rough. But when it comes to productions, and the current fear that November 2021 will see another shutdown, my yearly clients have expressed that they aren't ready to plan events AGAIN with the current level of uncertainty.
My fellow business owner and friend, who has his own production company, that primarily works with colleges; is running into simmilar issues. He had a busy May and Early June of 2021, but after that had no work on the horizon. He also stated that some of the May/June work was a result of his clients needing to spend COVID-19 relief funds before a certain deadline. Unfortunately, as of the last time we spoke (about a week ago) he still has very little work in sight and is now trying to figure out what he is going to do when self employed unemployment runs out.
I hire this friend in particular to do subcontract work for me as a DJ and for productions, but the most recent production which I had him planned to work on, ended up being cancelled because the host tested positive for COVID 6 days prior to the event. Another blow to both our already suffering businesses! While this pandemic will hopefully be a thing of the past someday, it is still affecting the production industry.
The sad reality is that the virus is still here and continues to have an impact on the audiovisual event production industry along with many others. It's at this time that I would ask anyone who has not yet been fully vaccinated to please get your vaccine, it will help more than you know in our world returning to normalcy. As someone who is fully vaccinated, I can say that the worst side affect of my vaccination was feeling tired the day after my second shot, in my opinion, a small price to pay for a stable economy, and an extremely reduced risk of serious illness from the virus.
Conclusion
That concludes this story, but feel free to check out my profile on Vocal to see some of my other stories. Also, if you would like to learn more about my Audiovisual Event Production Company click the website link here: Event Productions & Rentals - EPR Team - EPRTEAM.COM
industry
I wear many hats; here's a few you should know about:
Business Owner, Business Administration Degree (Student), and YouTuber.