A Step-By-Step Guide to Writing the Perfect Query Letter
Make Your Dream Literary Agent Eager to Read Your Book!
Many writers spend years perfecting their manuscripts to send a flawless novel to their dream literary agent. While polishing one's pride and joy is essential, just as much time and effort need to go into the query letter – one of the two crucial documents that most agents request alongside the synopsis and first three chapters.
However, after spending so much time learning and practising the craft of writing a novel, budding authors often forget, or never know, how to structure and write a quality query letter that will help them land them an exciting book deal.
In this article, you will learn how to structure the perfect query letter and what to write in each paragraph. Two Birds with One Stone by C. R. Terry will be used in each example to keep things clear and consistent.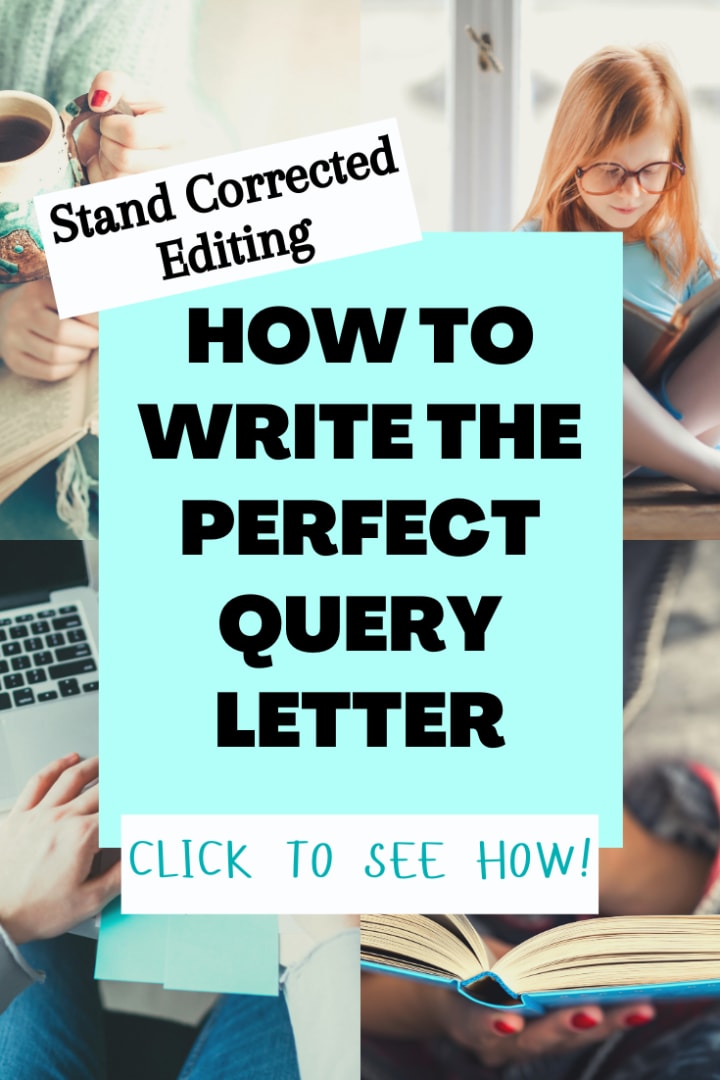 Opening Paragraph
Your query letter's opening paragraph should be introductory – introducing yourself, informing the agent why you are writing while mentioning the title of your book, the word count, genre, and target market.
For example, you should structure the first paragraph like the following:
I am writing to seek representation for my short story, Two Birds with One Stone, a mythological adventure that follows Athena and Aphrodite as they venture into the dangerous Labyrinth on a rescue mission. This tale is just over 5000 words and is aimed at young adults.
As you can see, the example above provides a powerful introduction and tells the agent why you have contacted them and what you have to offer.
Paragraph One
Once you have written your introduction, you can then continue with a few paragraphs that give a slightly more detailed summary of the plot and characters.
For example:
Two Birds with One Stone follows Athena and Aphrodite before they become the legendary goddesses we know today. The pair set forth into Daedalus' Labyrinth to rescue a precious child, who has been kidnapped by Medusa. However, Athena and Aphrodite do not see eye to eye.

Aphrodite's materialistic nature only frustrates Athena, and Athena's logic and lack of patience cause friction in the maze. Nevertheless, the two characters need to put their differences aside if they are to rescue the child and escape alive.

During their perilous journey, Athena and Aphrodite battle mythological creatures and solve riddles, but more importantly, they discover personal secrets about one another that causes them to bond like never before and achieve their goal.
By writing the second part of your query letter in the format above, you provide structure and clarity, and you also illustrate its unique selling point. The agents you query will instantly know what your novel is about and how it can appeal to a wide readership. As a result, you will stand a better chance at representation and publication.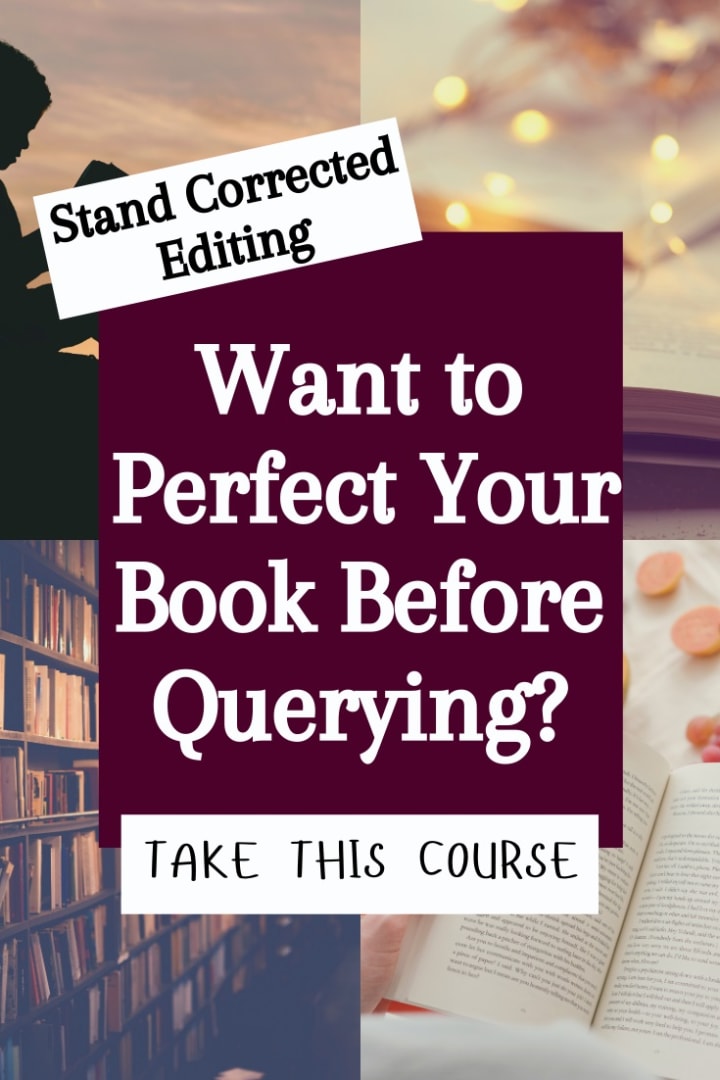 Paragraph Two
The third and final part of your query letter should include a bit about yourself, the reason you have written your manuscript, your writing history, and your writing plans for the future. Understandably, some writers struggle with this final paragraph; it's always tricky to talk about yourself, especially when you have minimal to say. However, it's not the end of the world if you don't have much to disclose in this paragraph, but if you do, make sure you include as many relevant points as possible – but remember to keep it brief!
Below is a list of questions to keep in mind when writing this final paragraph:
Who are you? How old are you? Where do you live? What do you do for a living? What are your hobbies?
Why did you write this book? What inspired you? How did the idea arise in your mind?
What's your writing history and experience? Have you written professionally? Has any of your written content been published before? (Articles, stories, poetry, etc.) Have you won any writing competitions?
Are you writing a series or a standalone? Do you plan to write more books in the future? The latter is one of the most important questions that many agents love to know the answer to. The relationship between an agent and an author is endless and powerful, so if an agent can see that you are passionate and dedicated enough to keep writing well into the future, they are more likely to represent you.
Based on the questions listed above, here is how a professional editor would construct the final paragraph of a query letter:
I am a 23-year-old book editor who lives in the south of England and loves books, traveling, and a good period drama. I currently run my own editorial business, Stand Corrected Editing, and I keep up a weekly blog to stay connected with various readers worldwide. I decided to write Two Birds with One Stone due to my love for Greek mythology, but I thought it would be interesting to flip the roles of two Greek goddesses and make them more human for a younger audience. For example, in the story, Athena, the Goddess of Wisdom, struggles with dyslexia, and Aphrodite, Goddess of Love and Beauty, has suffered an abusive past. I felt that giving Athena and Aphrodite difficulties that oppose what they are known for could show young adults that even the most successful, influential, and admired people have obstacles and that anyone can overcome their struggles. Two Birds with One Stone is my first story, but I am also in the middle of writing a children's fantasy series and an Arthurian adventure for adults.

I have enclosed the first three chapters of my story and my synopsis. I hope you enjoy my work, and I look forward to hearing from you soon.
As you can see, the example above answers most of the questions asked in the bullet points listed before, so an agent who reads this paragraph will be able to envision what sort of person they are reading about.
Length
Some writers believe that they have too much information just for one query letter, so they end up removing chunks of crucial details that could make or break their chance.
So… how long should your query letter be?
Well, your overall letter should fit on one page; most writers aim to fill approximately three-quarters of a standard A4 page. However, if you have written non-fiction or literary fiction, you should aim for about a page and a half.
Final Words
So, you have a polished manuscript, you have your dream literary agent, and you now have a concrete structure for your precious query letter. Get writing and good luck!
- Chelsea x
ABOUT CHELSEA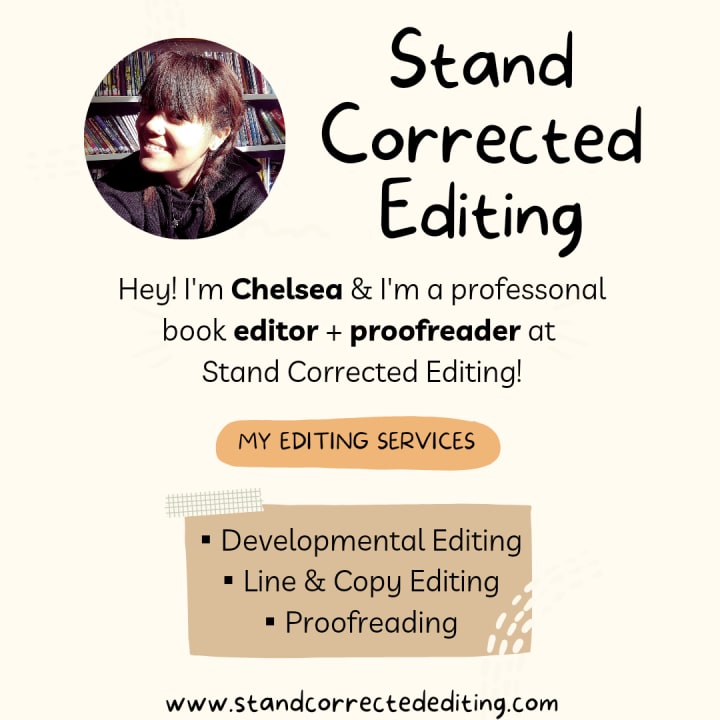 Hey! I'm Chelsea and I'm the book editor and proofreader at Stand Corrected Editing, my editorial business in the UK. If you would like to have your manuscript thoroughly edited by myself, please get in touch!
With my book editing and proofreading services, I hope to spread my knowledge and expertise on how to make your novel a success, and be a mentor to others who desperately want to pursue a fruitful career as an author!
how to
About the author
Hiya! I'm Chelsea and I'm a book editor & proofreader at Stand Corrected Editing, my editorial business in the UK. Feel free to get in touch! :)
Website: standcorrectedediting.com
Instagram: @standcorrected_editing
Reader insights
Be the first to share your insights about this piece.
Add your insights