A Patient Mind and A Broken Soul
By Maddison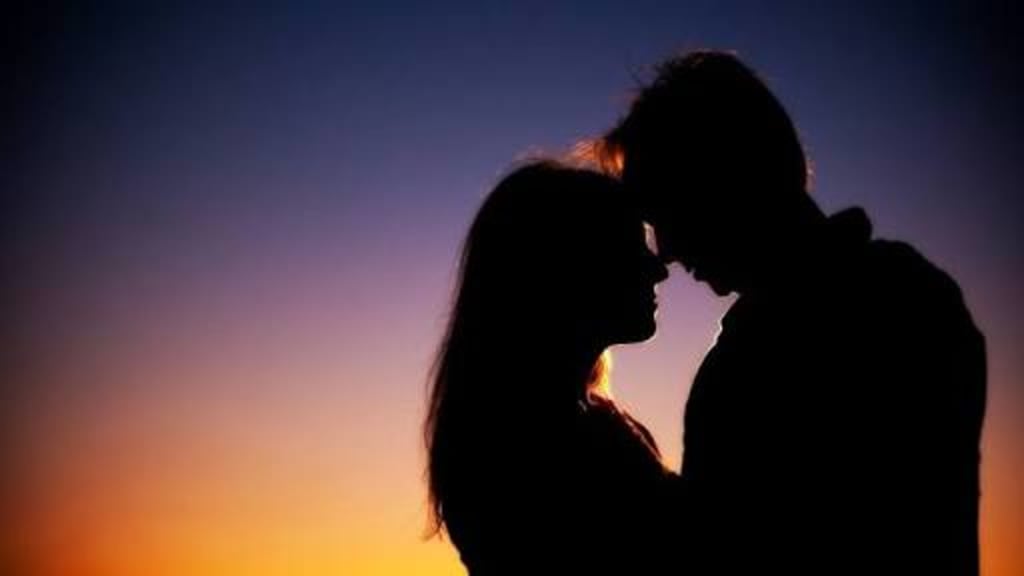 Charlotte (Wednesday 3rd September)
5:43 am. That is what time my phone screen annoyingly read when I woke up this morning. Annoying because my alarm wasn't due to go off for another seventeen minutes and I had woken up early for my long day ahead. Despite waking up early it was hard to stay annoyed as my little black kitten Rocky was looking cuter than ever asleep on the pillow next to me. After waking and playing with Rocky for a few minutes I decided to just get up and start my day so I arose from my bed, lazily pulled on my dressing gown and hobbled downstairs to the kitchen. Whilst drinking my heavily sugared mug of tea and crunching on my also heavily sugared cornflakes I attempted to watch the morning news. By this time it was 6:15 and I had an hour till I had to leave, so I decided I had time to make myself look fairly presentable for my first day at work. I opted for my signature 1950s makeup look with some loose curls and a cute monochrome dress paired with dainty black heels.
7:15 I grabbed my coat and cuddled Rocky goodbye. After managing to find a car parking space to leave my pastel yellow 2001 plate Mini Cooper, I sat and felt the nerves hit. Not only was it my first day at a new job, it was my first day at my dream job: A pastoral carer in my local high school. This has been my dream job since I first had a pastoral care session at age fourteen. My carer was called Mrs. Hutchins and was incredibly lovely and her passion to make people happier was truly inspirational and that is what motivated me to pursue this career. My moment of anxiety was disturbed by a knock on the car window and someone pointing to the time on their watch. 7:45 is the time the watch read, although I really needn't have read the watch because I was aware of the time. As I was reading the time the person who the watch belonged to was the headteacher, Sharon McNoughty, greeting me with "welcome back Charlotte". Newton Abbot High was the high school I completed my secondary education and low and behold Sharon McNoughty was MY headteacher! As the day progressed I struggled to remember I was no longer a student in this establishment, walking into the staff room and seeing so many familiar faces was so welcoming but also weirdly intimidating.
Despite none of my new colleagues still treating me like a student I found it strangely hard to understand having a first name basis relationship with them because I was so used to having a teacher/student boundary. Being my first day I was given the day to settle into my office, read my case files and learn my timetable. Perfect, I had bought so much cute and pastel stationary to decorate my office and even though it was only my first day I was already given the pleasure of using it whilst going over my case files. Being my first day it was inevitable that whilst walking through the corridors I encountered students curious as to who I am and asking what felt a trillion questions, also having first choice in the canteen was fairly enjoyable as I actually got to have something I liked for my lunch as opposed to when I was a student and got what ever was left after being shoved to the back of the queue all of lunch break. As 3:15 crept closer I felt myself beginning to get stressed as I had not fully covered all of my case files and I was meeting with 5 of my 13 students tomorrow, so I decided to spend my last half hour of the day creating tomorrow's schedule that allowed me enough time to finish covering all my case files and meeting the required 5 students. Before I left work I decided to check in with Sharon and chat about my first day, which I think really helped calm tomorrow's nerves as she was super lovely and told me I'd be brilliant with the 'kids'. Arriving home and plonking myself on the settee and turning on trash TV was probably my favourite part of the day as I knew I was knackered and a nap was well and truly deserved so I didn't fight my body when I felt myself nodding off.
When I woke up to my 17:30 dinner time alarm ringing I debated just moving myself to my bed because I woke up in such a sad mood but eventually I thought better of myself than to skip my evening meal to continue self-loathing. Preparing dinner was always my least favourite activity of every day and feeling sad made it feel like so much more of a chore than usual but tonight I decided on having shepherds pie so I began half-heatedly chopping carrots, onions and potatoes. When the shepherds pie was cooked and topped with cheese I shovelled it down and even treated myself to a second serving along with a bowl of white chocolate dipped strawberries for desert. After my bowl of white chocolate dipped strawberries I felt much more positive and decided to continue my project. A scrapbook. Scrap booking in the evening was such an enjoyable activity for me and often made me feel relaxed. The page I decided on completing tonight was from my 25th birthday back on April 19th. I had printed such cute polaroids of my friend Emily and I on our walk along Paignton Beach and cocktails at a cute bar called 'MeMees' to stick down along with a few wooden hearts, confetti and a 25th birthday balloon. I decided on a pink theme for this page so I used a sparkly baby pink tape to border the page and frame each of the polaroids. CUTE! When I finally decided to look at the clock it was 22:00 so I wandered upstairs, changed into the cosiest pj's I own, slipped into bed and enjoyed a quick scroll down Twitter before remembering I was yet to remove the remainder of my make up from my face. Despite not wanting to leave my bed I jumped up and scooted into the bathroom where I removed my makeup quicker than Bolt had completed his 100m race. Snuggling back down into bed where Rocky joined me was the highlight of my night and as soon as my head hit my pile of pillows I was knocked out.