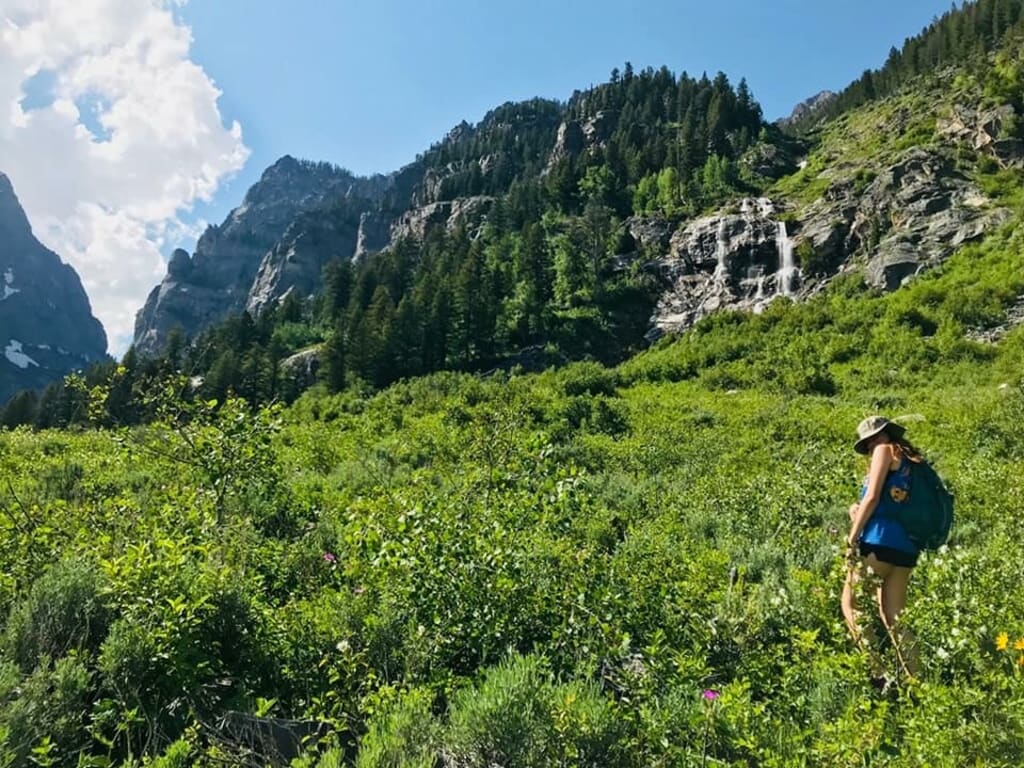 Dear Fellow Outdoors Enjoyer,
I hope the days on your trip come easy and the moments pass slow, and each road leads you where you want to go.. as Rascal Flatts would say. I truly hope that your trip and experience in the park(s) is everything and more that you've imagined. I hope that you are the best prepared for your adventures and when troubles arise, you can peacefully handle it and carry on. I hope you take all the pictures and leave nothing but footprints on the ground.
The better prepared you come, the maximum time you will have to enjoy your trip and the park(s).
Weather events that cause damage to our infrastructure and lands is not caused by us, our businesses, or even government officials. We are just as affected as you are, if not more. We are able to listen but please listen to us too. We have lots of knowledge to share and it could turn into a pivotal moment to turn a bad experience into a lesson and story to tell, generations to come.
As for the service on your trip you will receive:
The workers and employees are truly there to give you great service and help create unforgettable memories for you. So, if it is anything less than that, it can be because a handful of reasons. Some of these reasons are but not limited to: work drama, being over-worked, possibly underpaid, altitude sickness, home sickness, and even not being adjusted to the isolation from "the real world". They try their best to put on a great smile and exterior appearance to serve the guests, but sometimes they can't. They live, work, eat, and have living quarters around the same people. Because of these things, if they run into any issues, it can easily affect their finances, relationships, and health, which can ultimately show through their demeanor, attitude, words, appearance, and actions, for good or bad. Remember, they are also there to enjoy the park(s) on their time off and are human just as much as you are.
As you know, there are rules, laws, and regulations in place on our lands, in our parks, for the protection of it and the wildlife. We also have policies in our businesses, in the hotels, restaurants, retail shops, and tour operations within and around the park(s) to protect our guests and workers from unwanted physical actions, vulgar words, and harmful doings that show harassment, physical violence, verbal abuse, and physical abuse. You read that right.. not only is it for your protection, as a guest, but, for the protection of employees. Meaning guests to employees and employees to employees. Justice will be had.
That being said, it is upsetting to us to still see littering, vandalism (on man made items and on our natural resources), and negligent actions to and towards wildlife still happening. Not only do these things affect even the smallest microorganism but these doings can be life-changing (in a bad way) to you. Depending on how severe your actions are and where, they can lead to you having a high dollar ticket and/or jail time by the National Park Service and/or the concession company. In the park's jail or the local jail.
I am not sharing these things to scare you away, but hopefully scare the thought and action of these harmful and negative things out of you while preparing or on your trip. We all want to keep and see our park(s) in the best condition we can and as a visitor, you play a huge part in making it happen!
Enjoy your trip,
Jozey
Reader insights
Be the first to share your insights about this piece.
Add your insights