8 Benefits of Purchasing a Premium Domain
What can you do to increase your chances of being found online?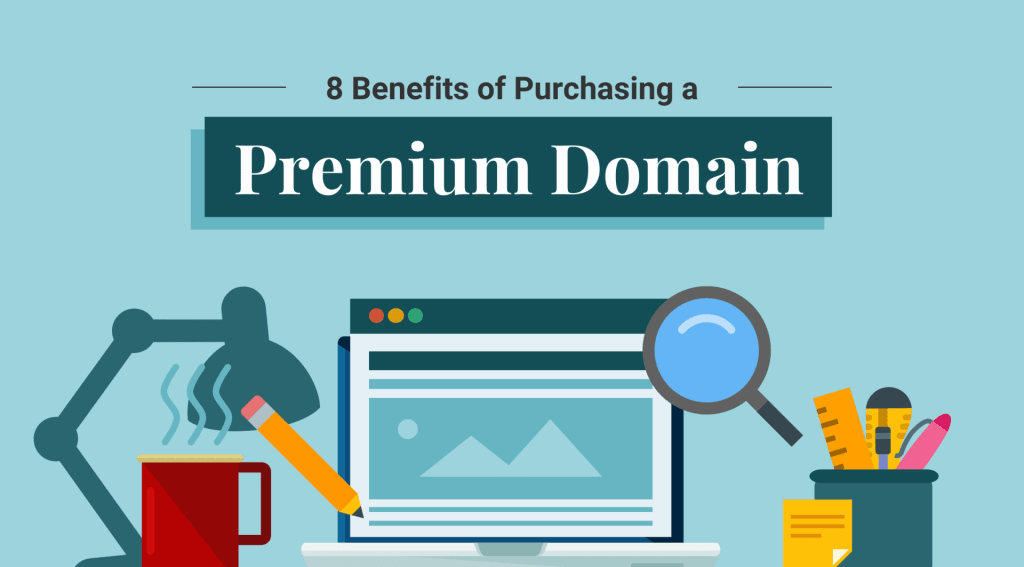 Every online business must buy a domain name. It seems like a no-brainer to go to popular registrars such as GoDaddy and HostGator and purchase a domain for approximately $10/year.
So, why on earth would anyone in their right mind spend thousands, tens of thousands, or even millions of dollars for a domain?
Yes, some brands have paid millions of dollars for their domains, such as:
Voice.com - $30 million - 2019
Ice.com - $3.5 million - 2018
iCloud.com - $6 million - 2011
Tesla.com - $11 million - 2014
Hotels.com - $11 million – 2001
The reason is that your domain name has a major impact on the success of your business and helps differentiate your website from a very crowded marketplace.
Did you know that there are currently 1,816,273,616 websites online right now?
So, unless you are a multimillionaire or billionaire, what can you do to increase the chances of being found online and increasing sales?
Purchase a Premium Domain
We know that every website needs a domain name, but did you know that not everyone who registers a domain builds a site on it and uses it?
Therefore, it is evident that there are many more registered domains than there are online websites.
Some people buy a domain and park it somewhere with the intention of using it. Others buy a domain to resell it to others.
Whatever the reason, because the first domain was registered in March 1985, it can be challenging to find the exact domain you want that is not already claimed.
Just because a domain name is registered to someone else does not necessarily mean it is unavailable for you to purchase.
What is a Premium Domain?
A premium domain is short, already registered, keyword-rich, brandable, memorable, meaningful, and defining. And because of its value, it comes with a high price tag.
Two brands cannot have identical domain names. Each one is unique. This aspect makes premium domains a commodity with an inherent demand to justify higher prices.
The best example of a premium domain is cars.com, where the name is simple, short, and clearly represents its business category.
Despite the initial high up-front cost, buying a premium domain can end up saving you a lot of money over time.
It also gives your business a significant advantage over the competition and will benefit your company in the following ways.
Instant Brand Recognition
Branding used to be defined as a company name, tagline, logo, slogan, design, or a combination of these elements.

Decades ago, branding was used to distinguish one company's product or service from another.
Today, it is a more complex concept that has become critical to the success of a company.
Although there is a lot more to branding than your domain name, good premium domains bring with them two essential branding elements: being memorable and easy to spell.
They do not require a user to guess what the site is about and what your brand is offering.
Instead, the name itself clarifies what brands are offering, thereby saving companies massive amounts of money and time.
For example, it does not require much thought to know that you can buy a car at cars.com or book a hotel room at hotels.com.
Investing in a premium domain is a wise long-term investment that will give you instant brand recognition.
Authority and Credibility
People prefer to do business with brands they know, like, and trust. In today's digital marketing arena, the first interaction and impression users have with your business brand is your domain name.
For example, if you want to buy a house and put in the search "buy a house," you will see an enormous number of results.
Would you be more likely to click on homes.com or a search result with a domain like buy-homes742.com?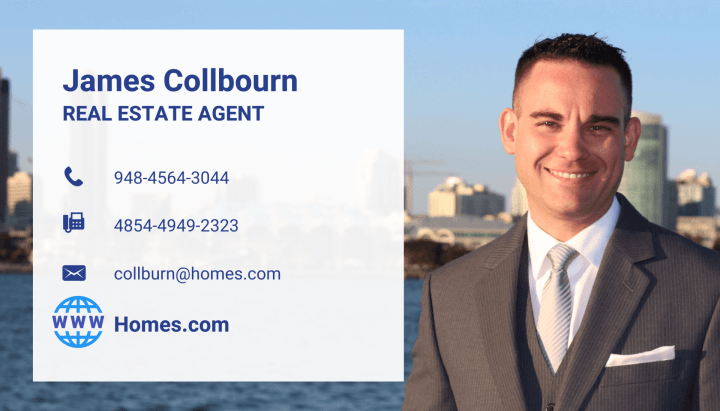 The premium domain homes.com is not only self-explanatory. It also adds trust because today's consumers have a general understanding that domains such as homes.com are expensive and rare.
However, a domain like buy-homes742.com could be a spammy or fly by night operation.
Good premium domain names are credible, authoritative, and make a great first impression.
Reduce Digital Marketing Costs
Because premium domain names are easy to remember, short, memorable, and meaningful, they play a critical role in reducing marketing costs over time. How?
Boosts word-of-mouth advertising
People can type it in without needing a search engine
Increases chances of being found in voice searches for virtual assistants such as Alexa and Siri
Decreases the need to spend money on PPC because premium domain names rank better in organic search

Over time, you will save money on a premium domain because you will not need to spend time and resources trying to get your target audience to find your website.
They will remember it because it is easy and directly related to your business.
Offline Marketing Benefits
Good premium domain names are also a huge benefit when it comes to offline marketing.
People are inundated online and offline with marketing messages coming at them wherever they turn.
Information overload makes most of us simply ignore what we see or read.
Consider a situation where you are driving down a road and see huge billboards.
Most of the time, you take a quick glance at them and then turn your attention back to the road.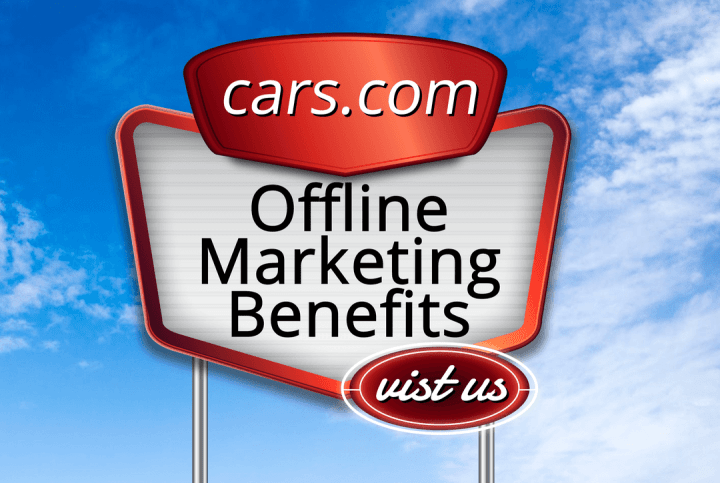 However, if something catches your eye because it interests you, a short premium domain name will be easy to remember when you decide to look it up later.
In this manner, premium domains improve the value of offline advertising dollars such as radio, print, and billboards.
Increases Organic Traffic
Premium domain names increase the volume of direct type-in traffic to your website.
Potential visitors do not need a search engine if they can just type your short and keyword-friendly domain into the URL bar.
Your site will pop up because it matches their search terms. This direct organic traffic is high-quality and has higher conversion rates.
Improves SEO
Search Engine Optimization (SEO) is the process of optimizing your website to rank higher in search engine results.
The purpose of SEO is to ensure that the most relevant and useful sites show up in response to a user query.
With keyword-rich domain names, your site is more likely to appear high or even first on the search results page when someone is looking for what you offer.
Helps with Link Building
Because premium domain names carry with them high authority and are trustworthy, it is more likely that other high-quality, relevant sites will link to them.
Combined with relevant information and content, this will help your site rank even higher in search.
Great premium domain names will also result in higher email outreach open rates and link placement outreach.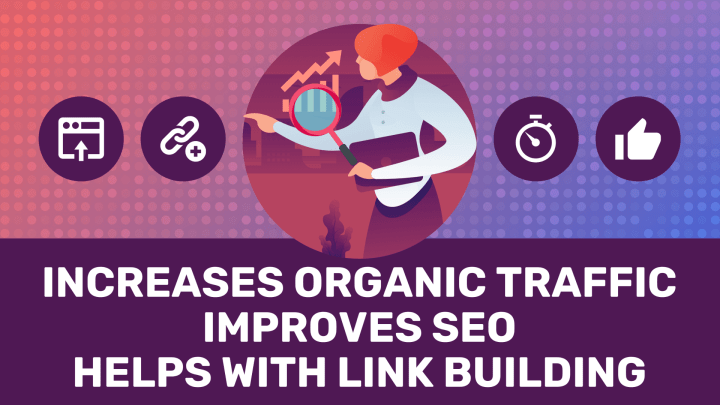 Easy Social Media Sharing
Many people use a URL shortening tool when sharing posts on social media. These tools often obscure the brand name.
Premium domain names are short enough to share in their entirety, creating a lasting impression on the social media platforms where they are shared.
A Good Long-Term Investment in Your Company
Purchasing a premium domain name is a long-term investment for your company that will pay off over time.
It will increase brand recognition, credibility, authority, save on marketing costs, increase organic traffic, and result in higher profits for your business.

Julie Weishaar
Julie works to grow small businesses, increasing their online visibility by leveraging the latest in internet & video technologies. She specializes in animated video production, custom images, content writing, and SlideShare presentations.
See all posts by Julie Weishaar →