7 Best Small Towns In USA
Top small towns in America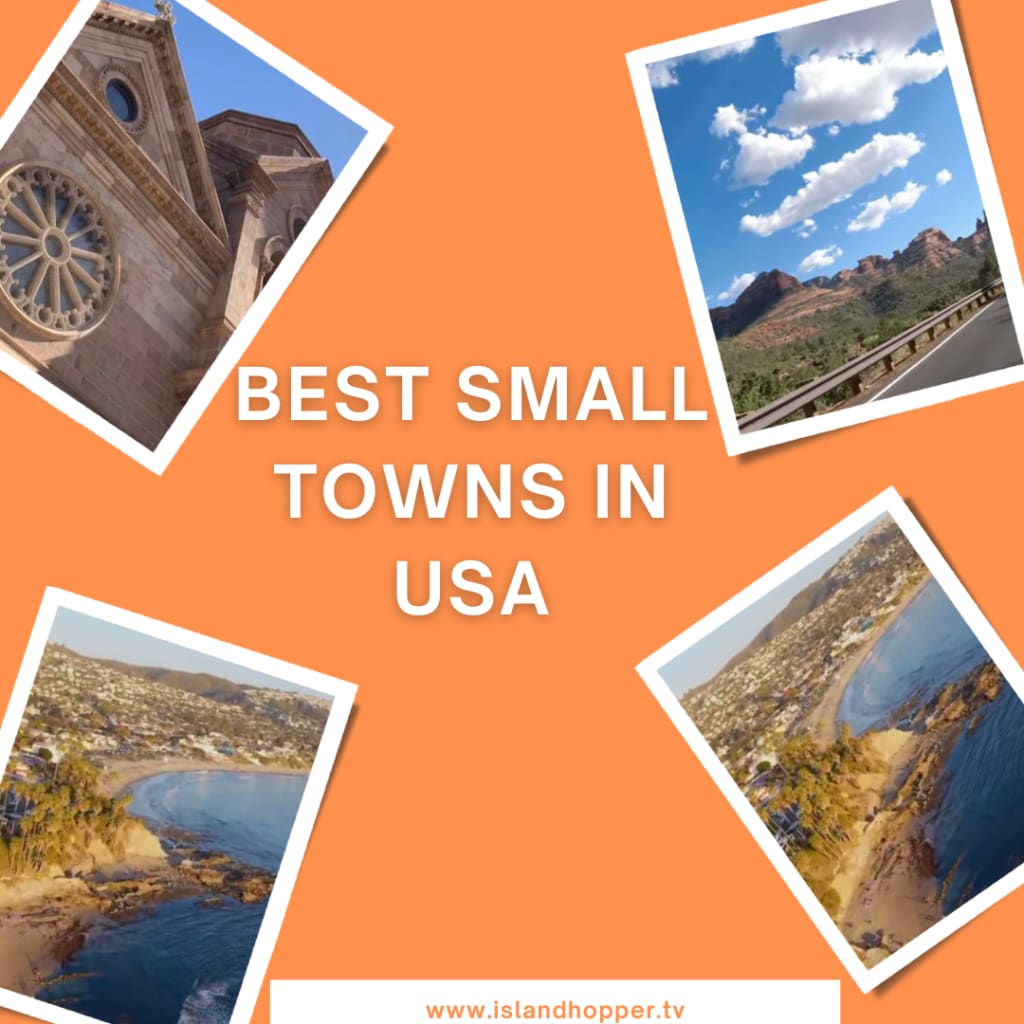 small towns in America
The small towns in the US have character, history, and plenty to do. Discover the best small towns in America and see why they're so charming.✈️😎
The United States is replete with picturesque tiny communities. Even though large cities such as New York City, Chicago, Los Angeles, and Washington, D.C. are commonly regarded as cultural and aesthetic epicenters, this does not preclude other locales from possessing these qualities. Locals and visitors alike are lured to these attractive enclaves, which are characterized by, among others, picturesque trails, lakes, mountains, ancient main streets, woodlands, architectural brilliance, and beaches. Here are the Small Towns in America that you need to explore!
1. Kona, Hawaii
The small town of Kona should be one of the first little towns you consider visiting! It is the location where you will spend your holiday on the island of Hawaii. Compared to Hilo Town, Kona provides better weather, the most incredible beaches, snorkeling, newer resorts, more vacation rentals, and more nightlife. According to small Towns in America, One of the most remarkable things to do in Kona is to take a manta ray boat tour and scuba dive or snorkel with these peaceful, graceful sea creatures. It is also famous for its deep-sea fishing and annually hosts the International Billfish Tournament.
2. Whitefish, Wyoming
The Whitefish is a year-round destination with abundant attractions and a variety of shops, coffee houses, restaurants, and lodgings. It is a short distance from Glacier National Park. In addition to excellent eating, visitors can enjoy skiing, snowboarding, hiking, biking, boating, and quality live theater.
3. Destin, Florida
The town of Destin, located on Florida's Emerald Coast, is famous for its white sand beaches and emerald waters. Yet what makes Destin so popular is the abundance of additional activities, like shopping, alligator spotting, and museum-hopping. Destin is home to some of the finest beaches in Small Towns in America and is a popular fishing destination. It is not surprising that Destin is one of the best family vacation spots in the United States.
4. Seward, Alaska
The Seward is the starting point of the famed Iditarod Trail. In the early 20th century, the original Iditarod trail was a dog sled route from Seward to Nome that carry supplies and mail during the winter months. It is worth a visit! Seward offers a lot, from national parks with wildlife and glaciers to local art and delectable cuisine. Kenai Fjords National Park boat tours are one of the most popular excursions in all of Alaska. Summer is an excellent time for Alaskan experiences, but autumn allows you to experience a calmer, more tranquil Alaska. The roads are less congested. The hiking routes provide quiet. More room is available for tours and activities.
5. Sedona, Arizona
This little hamlet in Arizona offers the ideal combination of action and relaxation. The more than 200 hiking routes are suitable for nature lovers, while the vortexes attract holistic aficionados and the opulent baths appeal to those wishing to relax. Tlaquepaque Arts & Shopping Village is an excellent place for shopping therapy. Visit a nearby winery to sample and purchase a bottle or two of wine before calling it a day.
6. Jackson, Wyoming
The small town of Jackson is a famous tourist destination due to its closeness to Grand Teton National Park and Yellowstone National Park, as well as the ski resorts Jackson Hole Mountain, Snow King Mountain, and Grand Targhee. It is also well-known as a town from the Old West in the Jackson Hole Valley.
7. Newport, Rhode Island
The Newport is most known for its magnificent Gilded Age homes where prominent families live such as the Vanderbilts, Kennedys, and Astors. Still, the city and its environs offer an unparalleled variety of activities and locations! It is also known for its mansions, built between 1850 and 1900 by affluent New York and Philadelphia business people as vacation houses. According to Small Towns in America, these enormous mansions, which include the magnificent Rosecliff, Marble House, the Breakers, the Elms, and Rough Point, are open to the public and offer intriguing and educational tours.
About the Creator
Hi, I'm hopper a travel blogger and filmmaker. I'm running a youtube channel and a website to give you information on how I travel and what to do when you are traveling.
Reader insights
Be the first to share your insights about this piece.
Add your insights