5 Ways You Can Earn Money Without Higher Education and Training
Travel, work and do the things you love, even without higher education.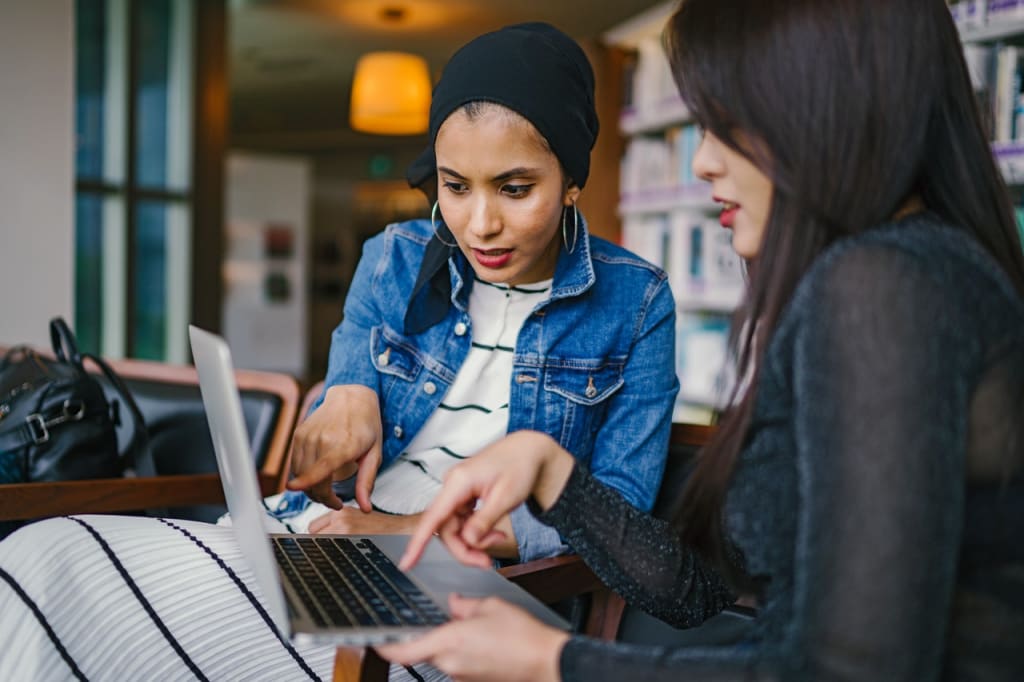 Higher Education is excellent; in fact, everything higher tends to be better than others; but education does not necessarily determine people's long term career path.
Not all individuals have the drive, resources, and finances to attain a higher education degree. ''I have nothing against education. But at times, education gives people false confidence; it makes people relax, trusting in the power of their certificate rather than in working hard'' Rasaq Okoya.
Working smart has proven to be one of the many ways of making good money in life.
Here are some success stories of people who did not venture into formal education.
Bill Gates, the second richest man on earth dropped out of school, Thomas Edison was labelled dumb, Steve Jobs dropped out of Reed College, Henry Ford never saw the four walls of school yet he built Ford Motor Company. He died one of the richest men that ever walked the earth.
Now let's look into five ways to earn good money even without a degree or higher education:
Skills
Skills can never be overemphasized; people with superb skills are sort-after all over the world. Most earn above a countries' minimum wage. Some skill sets, like IT, driving, virtual assistance, engine operation, and others can earn you net incomes that surpass the minimum wage of any nation.
Hone your skillset and find out what you enjoy doing and are good at. Learn a trade that appeals to you. People are always going to need tradie's.
Opportunities like House Sitting
Some of these opportunities may pay, or may provide you with accommodation that enables you to work and travel at the same time.
House sitting opportunities are becoming more accessible by the day. As people travel for work or leisure, the new trend is to find someone to come and live in the house while the residents are away.
This may or may not involve looking after a pet also. While there isn't really any money to be made, it is an easy way to travel without having to pay for accommodation. Homeowners know their pets and homes are being looked after, and you get free accommodation.
Entrepreneur
The entrepreneur is as old as human existence. Here you follow your own rules; you rule your career, and you are your boss.
Although starting up will be difficult, the glory and gains that follow can live with you and your offspring for generations.
If you know what people want, a little creativity can break you in uncharted markets and flying high with success.
Internet
By Internet, I mean freelancing, animations, designs, creativity, drawings, and other network-assisted ways of making good money.
Since this world now revolves around the internet, why not get a piece of cake from this modern breakthrough. There are so many different ways of making money on-line. Find the option that best suits your interests.
Inventions and Innovations
This looks a bit far fetched; it requires more than just trying to make money. Some people have the mindset but lack the drive to bring to fruition their inventions.
Innovation is inherent in specific individuals; some possess certain unique skills that are yet untapped.
Mark Zuckerberg was a youngster when he dropped out of school. He became the youngest self-made billionaire in the world and as of 2010 he was already worth $4 billion. Presently, this innovator is among the richest men on earth.
His mindset, coupled with devotion and determination got him where he is today. It was not a degree or higher education. Now he employs a host of educated gurus into his firm.
If you can develop individual untapped talents; who knows, you might become the next Zuckerberg.
Higher education is a means to an end, not the end. For those that do not have it, live above expectations by being a goal-driven and confident person. Hard work goes a long way to helping you achieve and exceed the career goals you set for yourself.
Image Pexels License CCO