5 Ways to Monetize Your Brand in 2020
Going from "2020 sucks" to "2020 success!"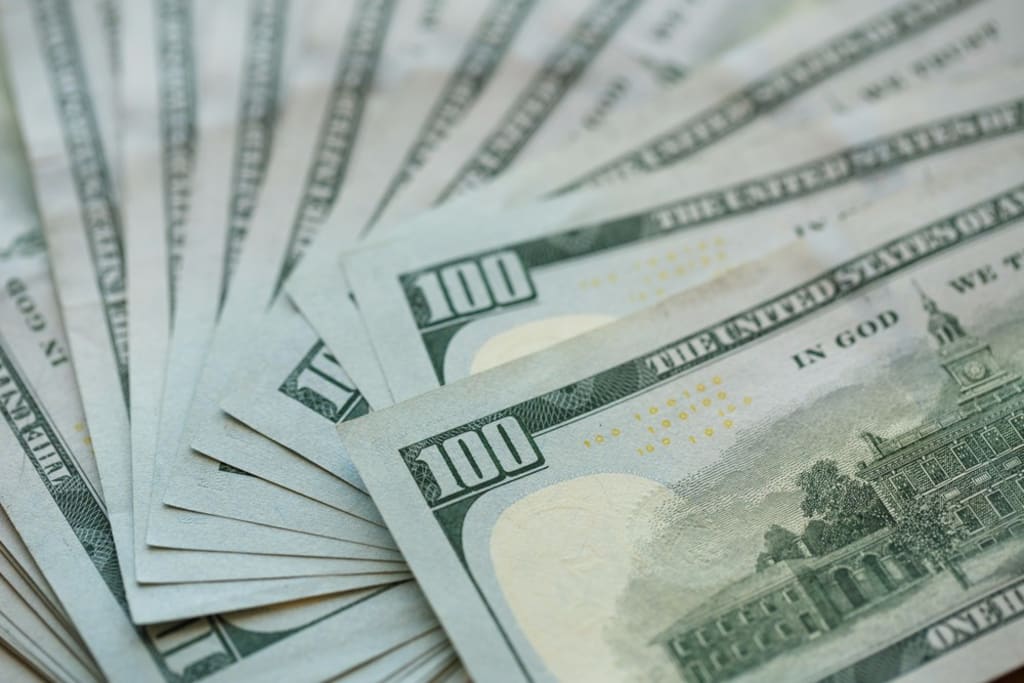 Ever since a young age, my Mom and Dad constantly reminded me that I represented them when I left the house. Every decision I made in public, from my clothes to the groups of people I'd hangout with, was a reflection of how well they raised me. In public I was representing my family's brand.
"You're talking about (enter your name here)? That's __________'s child. I don't know if you should hire him/her. You know his/her family has a history of __________."
It only takes one conversation to change someone's mind about you and word-of-mouth is the most impactful form of marketing. What does this have to do with monetizing your brand?
1. People should be talking about you regularly
Don't get it twisted; this does NOT mean you always have to be the center of attention. The best way to get people talking about you is through acts of service.
As a recording artist, I loved to find opportunities to sing that were mutually beneficial. You could find me singing at collegiate sporting events, fundraisers and even volunteering to sing at city-wide events.
These acts of service create what some like to call "buzz." You can enhance the reach of these moments through social media, but most importantly, you should go meet your new fans while you're fresh on their minds.
2. Networking
Buzz will come and go, leaving you empty-handed and feeling used if you get caught up in the hype. You should always network with your goals guiding the conversations. The more specific you are with your personal networking goals, the more likely you will obtain them.
When people start coming up to you during or after an event to complement your work, don't be afraid to ask them questions and complement them as well. For example, if you see a woman with an engagement ring on, tell her congratulations and ask about her big day; she might still need a band for her wedding reception!
Always have contact information ready to give to potential clients. I personally keep my TappyCard in my wallet at all times because I never know when a networking opportunity may arise.
3. Social Media
You're most likely reading this article right now due to social media and hopefully you share it after you finish reading, but social media is one of the best ways to monetize your brand. The best part is, you don't even need thousands of followers to make it happen.
What if I told you the products you normally buy and post on your social media for free could make you money? This is called affiliate marketing.
Yes, social media influencers make more money from affiliate marketing, but even someone with 500 followers on any social media platform has the potential to make an extra $200-$700 per month as an affiliate.
4. YouTube
Get all those videos you've been posting on Facebook and Instagram together and upload them to YouTube as well. Making a spam account on YouTube is a great money move!
People upload their old videos that are 15 seconds or more to these spam YouTube accounts. With over 31 million YouTube channels out there, you only need 1,000 subscribers (or friends) to finally start monetizing your videos!
5. Blog
On those days when you're in the mood to write a page-long review on Yelp or text a book to your ex...skip the drama and blog. It's very theraputic for some and easy to make extra cash with; especially during a pandemic.
There are several platforms to choose from and I encourage you to do your own research on a blog platform that may be right for you! These platforms have writing contest and freelance jobs available in your area all the time.
Hopefully you consider some of these options to start monetizing your brand and building an ever sturdier foundation for your next venture. You can do most of these things from anywhere in the world with no money up front! You've got nothing to lose and the price of procrastination is the life you could be living.