5 Ways to Build Your Brand on Instagram Through Content Creation
Content is king, especially on Instagram.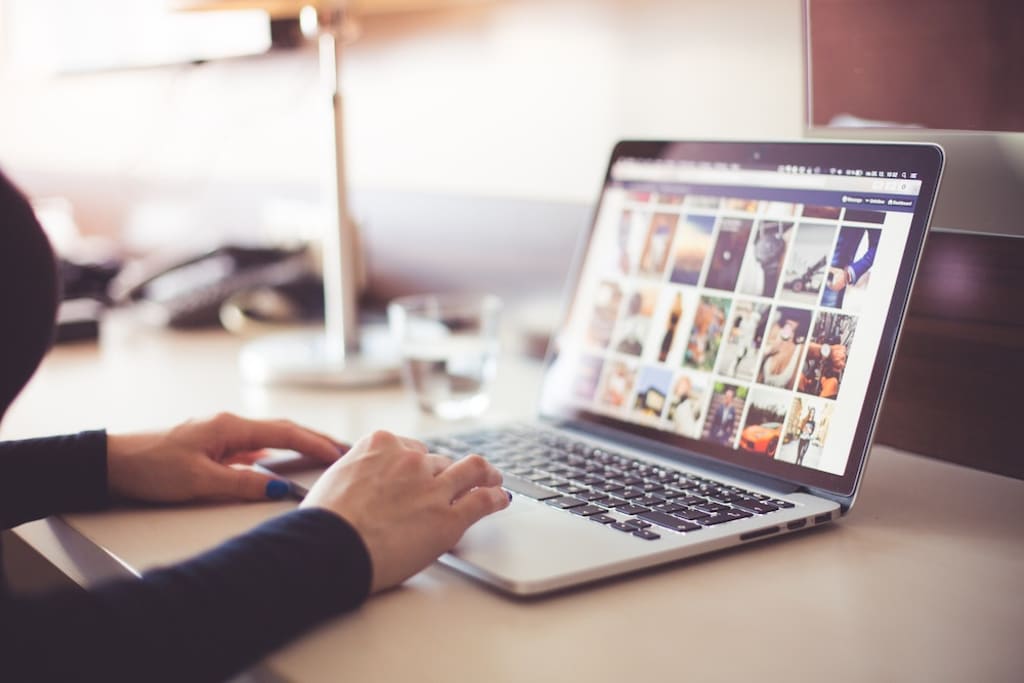 At the beginning of 2019 the message to startups is clear: the best way to build your brand on any social media platform is through content marketing. When it comes to Instagram in particular, just look at brands like Glossier and Madewell; both have built their empires on the platform, amassing over a million followers and generating millions more in sales—all from creating the right kind of content.
But the question is, how? Creating engaging content that resonates with your target market is easier said than done, but it is achievable.
Read on and discover five actionable tips to grow your startup's brand on Instagram through content creation.
Express your brand personality.
When it comes to Instagram, the main thing to remember is that the platform thrives on catchy visuals. This is why it's important to capture and hold the attention of your target market through your brand's imagery.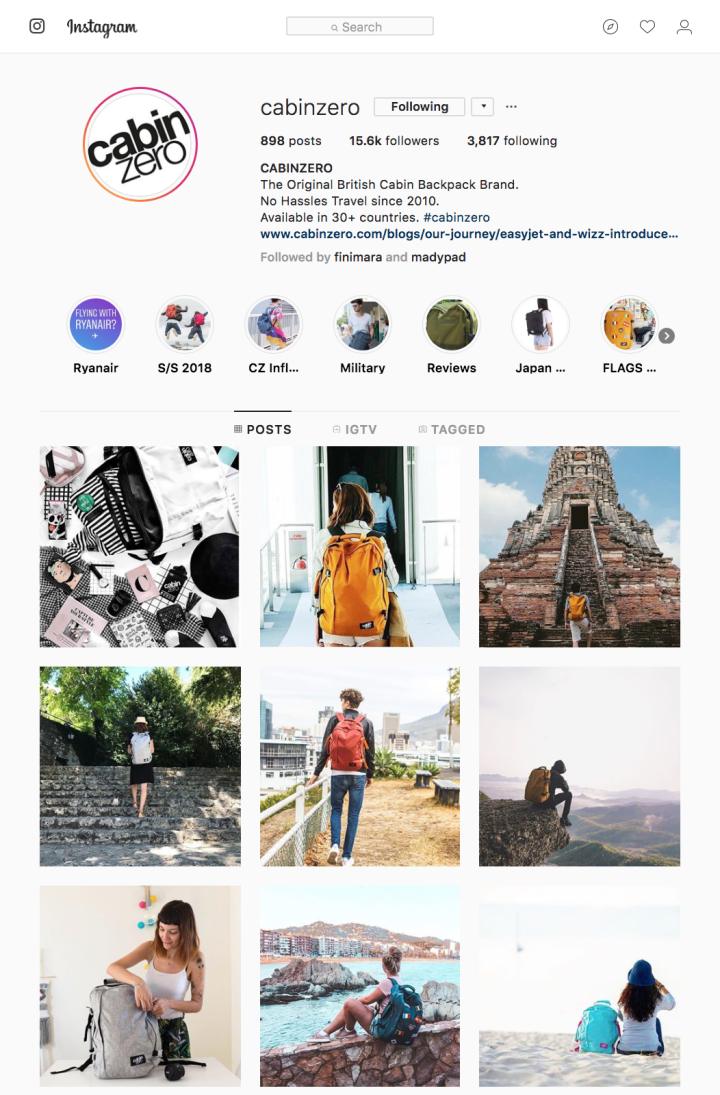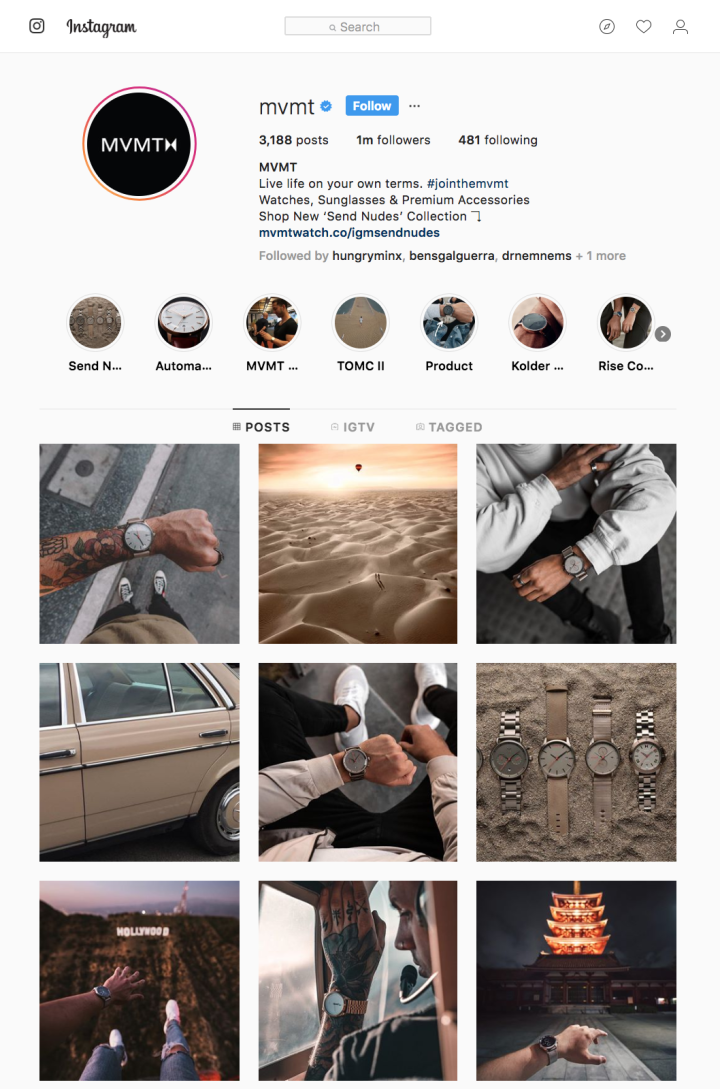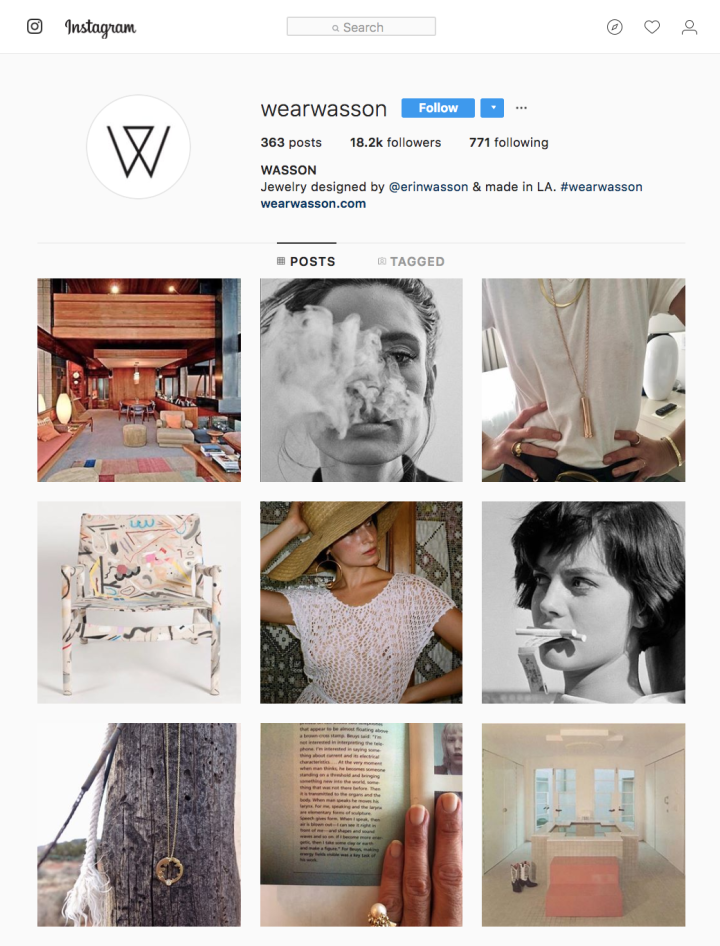 Owning a look and sticking to it helps make both your brand and your content memorable, which is especially helpful when your audience scrolls through hundreds of images a day. One very useful tip to achieve this is to select particular colors or tones that express the mood of your brand and remain consistent.

Manually edit your photos or simply run them through a filter of choice. If you feel limited with the editing and filter options on Instagram, you can also try photo editing apps like Instasize available for download for iOS or Android.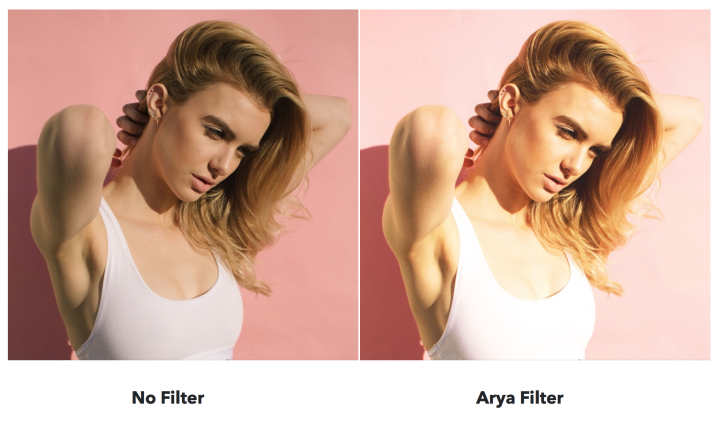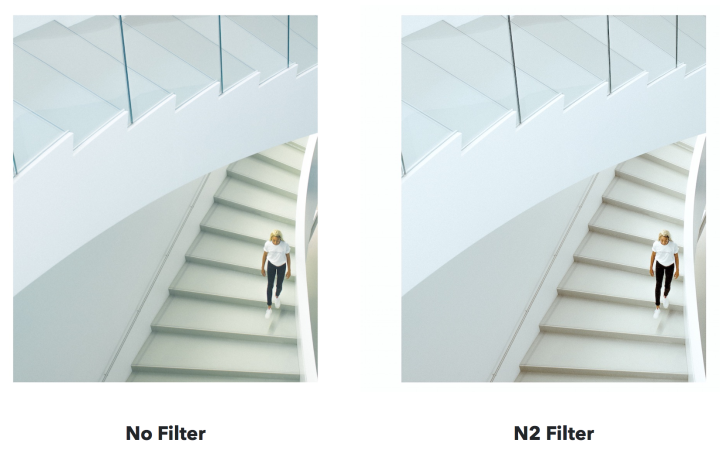 Optimize content via hashtags.
Instagram posts, much like anything else you post on the internet, need to be optimized to make sure they reach their intended audience. The best way to do this is with hashtags.
Search for the hashtags your target market uses and see where you fit in. If you find one that's relevant to your post, go ahead and add it to your caption. When your audience searches for the hashtag, they'll be led right back to your content. You can also explore using occasion-based hashtags for your posts. If you have Thanksgiving-themed content, for example, don't forget to use #Thanksgiving2018. This way, your post can be found when people search for Thanksgiving-tagged content around Instagram.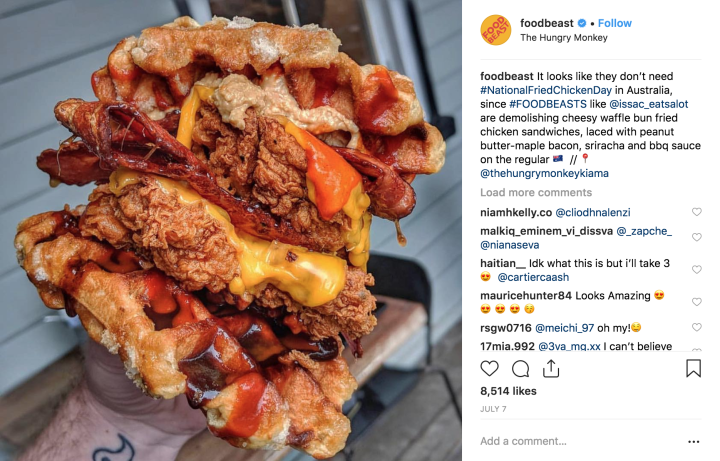 Aside from using the hashtags your audience uses, don't forget to create and utilize your own branded ones as well. This will prove helpful for people trying to search for your posts and products, and you, when searching for content you can repost.
Engage with your audience.
Speaking of reposting, the best way you can jumpstart engagement with your audience is by utilizing user-generated content. This makes them feel seen and heard, helping you build good rapport with your audience and turn passive followers into loyal brand ambassadors.
A quick way to do this is to search for usable unbranded content posted by your target market. DM (direct message) them if you can repost their image, and in exchange, offer to send some discounts or freebies their way. At the very least, assure that you'll be crediting them. Before reposting, always acknowledge them in your caption.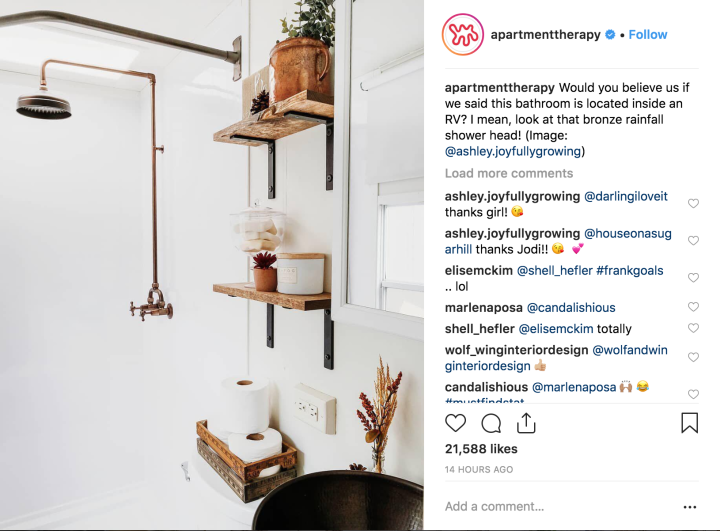 Besides reposting content, you can also improve engagement by ending your captions with a call to action. Ask your audience to follow your page or ask them to comment what they think about your post or brand. Of course, don't forget to time your posts and upload when your target market is most likely to see them.
Again, the key to engagement is empowering your audience—so when creating content, think of them first. Always remember to maintain an open conversation between your brand and your target market.
Invest in sponsored ads.
You sometimes have to pay a little to gain a lot, and this couldn't be any more true for Instagram. Each amount you invest on the platform goes a long way, especially when you get advanced targeting, better click rates, and specialized post formats.
Advertising on Instagram will cost you anywhere between $0.20 to $2 CPM (cost per thousand views/impressions), depending on targeting selections. Once a sponsored post has been paid for, your content will show up on the feeds of users with interests similar to your account.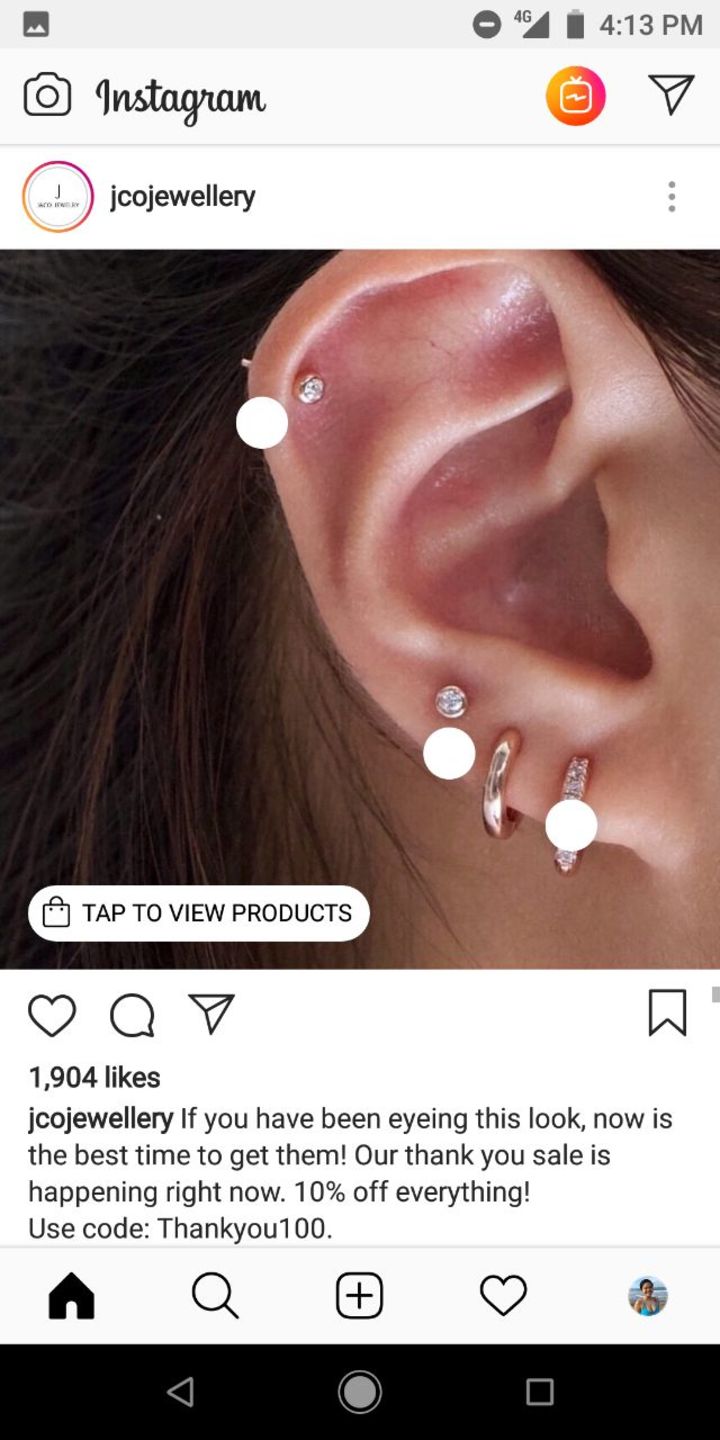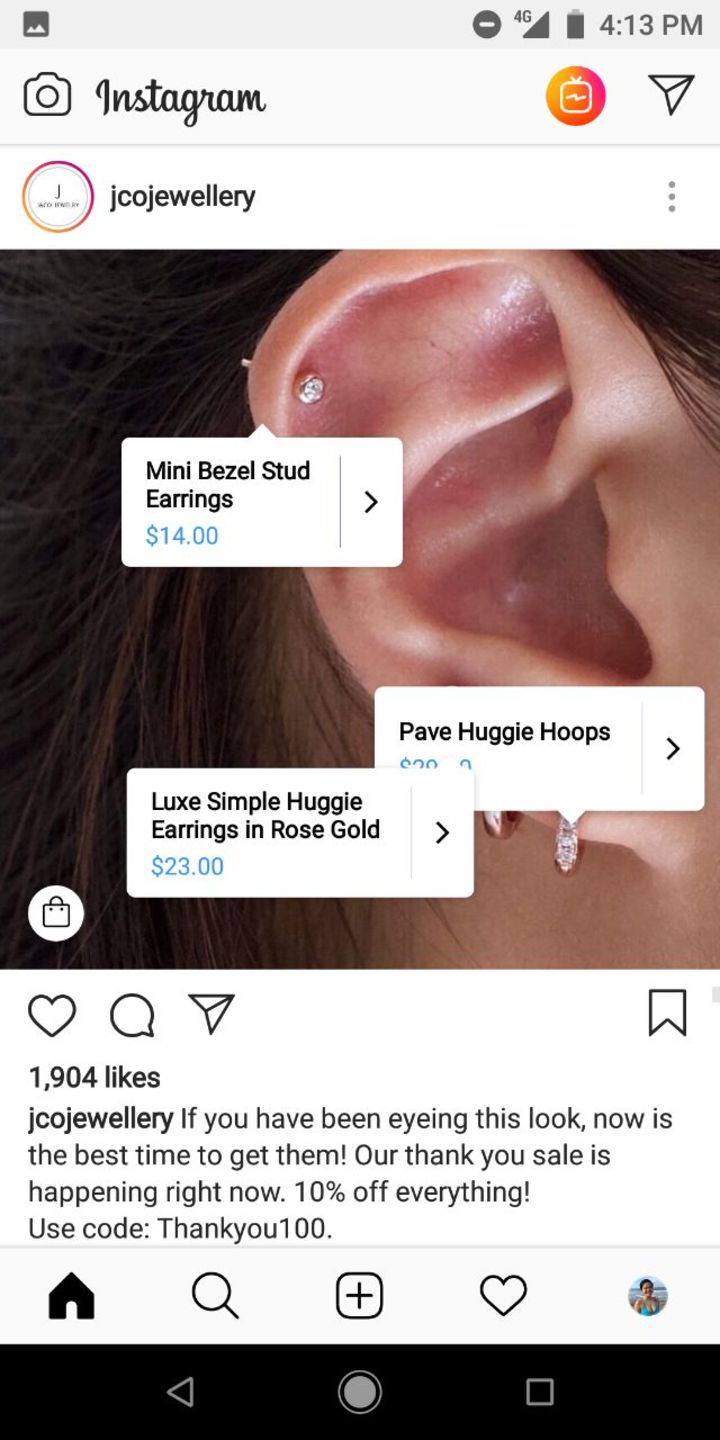 As mentioned, there are a number of formats you can choose from, depending on the kind of content you want to publish. One worth mentioning is Instagram's Shopper Post, which allows your audience to tap on your post to find out more about the products being featured, then tap again to be led to your site for purchase. This is especially noteworthy since Instagram has begun rolling out a shopping tab on the Explore page—allowing businesses like yours to connect with a wider audience.
Pay attention to data.
There is one last crucial step in making sure your content creation process yields the best results, and this step involves analytics. An Instagram for Business account unlocks several useful tools to measure data on your content strategy. Instagram Insights, as this is known, can be broken down into Impressions, Reach, Website Clicks, Followers, and many more.
If you are getting lackluster results from your Instagram marketing, check your data before making drastic changes to your brand. You may just need to do something slightly differently like target another audience, post at a different time of day, or try out a different content format.
Conclusion
What's great about creating content on Instagram is that it allows brands to express their personalities to their audience. Yes, the nature of the content is also constantly changing with new features and formats, but it's clear that the content creation process involves more than posting a meme and hoping for the best. Utilize tools and best practices, as mentioned above, to make targeted marketing decisions and yield fantastic results for brand awareness and, ultimately, sales conversion.