What It's Like To Be
5 Ways to Boost Your Freelance Customer Service Skills
Here's How You Can Create Loyal Freelance Customers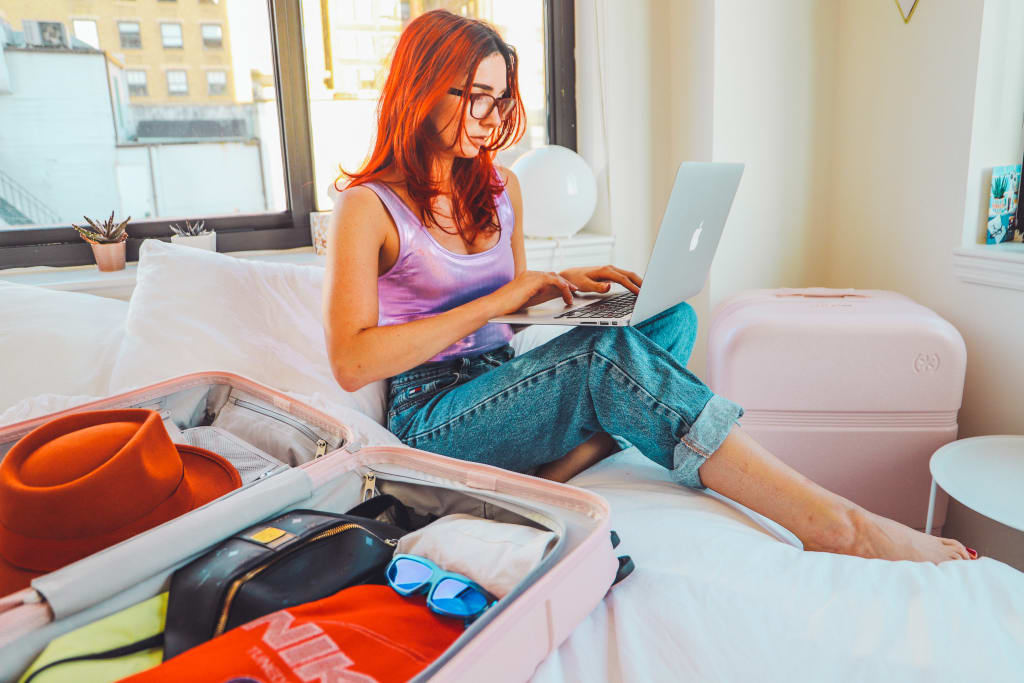 If freelancing wasn't already a lucrative-seeming career option for many individuals pre-COVID-19, it is definitely more alluring today than ever before. Providing people with the ability to make their own hours, work from anywhere in the world, and take business into their own hands without wondering if a boss is going to lay them off amid the coronavirus-fueled recession, freelancing is, for many, the ticket to their financial and professional future.
That's why it was estimated that 57 million Americans took part in the freelance economy during 2019. Even more amazingly, CNBC reported that these freelancers earn more per hour than 70% of workers in the U.S., citing their newfound freedom and financial independence as reasons why they will never, ever work for someone else again.
Today, while so many struggle with their professional futures after this global pandemic subsides, more people than ever before are considering running their own freelancing businesses right from home. Whether it's a side hustle, a means to make some petty cash, or a full-scale six-figure business, which many are earning on sites like Fiverr.com, freelancing is something to watch today.
For those of you who are freelancing, want to freelance, or want to rev up your existing clientele, I am going to provide you with my 5 tips based on my nearly six-years of experience freelance writing as a Top Level Seller on Fiverr.com.
Here's what I have found increases my personal sales and customer satisfaction rates:
1. Be As Responsive As Possible: Many freelancing sites have "response time" averages displayed on profiles today. This tells potential buyers how responsive you are to inquiries. Since many people need work done in 1-2 days, if they see it takes you 48-hours to respond, they're going to skip over you for the next expert. In order to ensure you are responsive, download the mobile app and turn on your push notifications so you know every time someone is trying to work with you.
2. Get As Much Info Before Starting the Order: When orders start on freelancing sites, they typically come with timers. This can be stressful if the buyer doesn't submit enough information. Try and communicate with them ahead of time and ask them every single question you can to ensure you are able to deliver quality content when the order is over. The buyer will consider your inquisitiveness to be professional and thorough, resulting in better reviews.
3. Follow Up, Only ONCE: Don't spam your buyers. No one wants to have a provider message them every single week for one-year, chasing down new business. I have a "one follow-up" rule so I don't seem too hungry. You can approach old clients and ask them, ONCE, if they need to place any new orders, or if they need any more convincing insight to book you. After that, let it go.
4. Always Be Polite, Even if They Don't Deserve It: You will encounter some seriously irrational people on the internet. We all know this to be true. They will say things that warrant you getting upset. However, it never pays off to snap back at them. These freelancing sites could kick you off, and the buyer will be more likely to leave you a one-star review. Take a walk, take a deep breath, and come back with a pre-rehearsed line, like, "I'm sorry you feel that way. Is there anything I can do to rectify the situation?"
5. Put Yourself in Your Customer's Shoes: Where is your customer from? What do they need done? What is their age, gender, etc.? Treat these people like they are actual human beings and not just another transaction. Spend a moment reflecting on who they are and what they want so you can best service them. This special attention will be duly noted in their orders, reviews, and even after-order tips.
If you're new to the world of freelancing, don't feel overwhelmed or intimidated. Most of this is pure common sense. Follow these 5 tips above for starting out with stellar customer service that will lay the groundwork for your successful freelancing future.