How To Get Paid To Write Online
How To Get Started and Market Yourself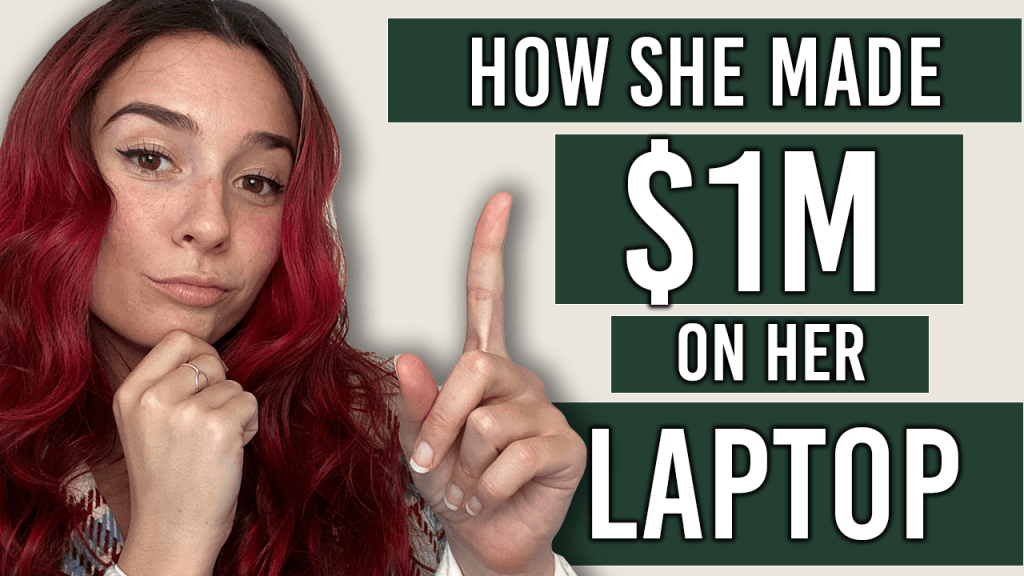 If you find yourself hating your job, your schedule, and your location every single day, then it's safe to say, it's not for you. Too many people will assume finding a job they actually like and are passionate about is impossible – "it just doesn't exist."
They figure the 9-to-5 is the only way to have a steady income that allows them some kind of freedom on nights and weekends. This might've been true in generations past, but today with the world of freelancing, corporate working doesn't have to be your reality. You can have fun, love what you do, earn good money, and wake up to an always-entertaining schedule.
When done right, freelancing can earn you up to 6-figures, especially in the world of freelance writing.
My name is Alex Fasulo, and I want to teach you how to get paid to write.
Who is Alex Fasulo?
Before freelancing writing full-time today, I was a press agent in Albany, New York, and then an account coordinator for a PR firm in NYC. I was so unhappy with my 9-to-5 in NYC that I quit after just 4-weeks. Unsure of what to do, I decided to dive into the world of freelancing.
After just a few days of freelance writing, I discovered a massive online demand for ghostwriting that I was ready to fulfill. Fast-forward 5-years, and I am still freelance writing every day, making 6-figures, and doing what I love to do.
Freelancing has shown me it's possible to instill adventure, fun, and unpredictability into an otherwise predictable pay-out schedule. Don't get me wrong, it's hard work, but I wouldn't trade it for the world. Freelance writing has provided me with personal freedom to travel, to save money that I can invest in other business ventures, and the ability to write my own e-books based on my experiences.
Why Should You Want to Make Money Freelance Writing Online?
Like I felt at my PR job in NYC, many people don't feel happy or fulfilled with their traditional corporate jobs. Freelancing writing is a service that more businesses are leveraging for their content marketing and sales materials. Not to mention, although a natural aptitude for writing helps, many can teach themselves the basics of structuring blogs, etc. to be successful at freelance writing. When done with precision and care, you can make 6-figures writing at home.
My Masterclass Course
With this course, I want to show you how you can sell your writing online, make money, and publish articles. I will show you the trips and tricks I have leveraged to scale my copywriting business from 40k to a steady 6-figures year-after-year. I will help you market yourself as a writer, find quality clients, and ensure your online customer service persona is winning you more and more sales.
I will clear up any skepticism surrounding freelance writing, as well as help you get started. There are many different platforms to begin your freelance writing career, which I expand on in my video. Vocal is great for creative writing and building an online portfolio of your writing, while also earning a passive income.
Advice for People Just Getting Started
My number one tip is to just practice. Practicing improves your skill and enhances your confidence, which is super important for making money online. You can ask your family and friends if anyone needs a blog post or press release written. You can also use sites such as Vocal to practice styles of writing and storytelling and still make money. Plus, you never who might be reading! The benefit of having an online portfolio on a site like Vocal is that they already have a large audience. If you're just starting out, this is a great way to get some eyeballs on your writing.
How Can I Increase My Confidence as a Writer?
In order to gain confidence as a writer, there are two things I live by. One: Give it time. As you get older, you become more confident in your work. The other thing I attribute to my self-worth is my love of learning. If you are excited to learn, you never really stop learning, and in that way, you never stop growing. I don't have this fear of the unknown or change; I'm constantly learning about my competition and new things I can do. I am less concerned about perfectionism and more concerned with the content I am creating.
Second, don't base your career solely off of making money. You will soon discover it's hard work; I don't want to tell people it's not. If you don't actually like what you are doing and are just chasing the dollar, you're not going to make it. You have to do something you are passionate about. Remember to write for yourself and write about topics that you are interested in and that make you happy. Vocal is a great way to channel your passion for writing into different topics. I know for me, that is my sanity. Although Vocal is a platform where you can make money, I am using it to further my brand and develop a community about the things that interest me.
Why Do Businesses Need Freelance Writers?
Freelance writing helps with Search Engine Optimization (SEO), which is just another term for how Google ranks websites. Every business wants to be on the first page of Google, which means they will pay greatly for it.
How Does Your Writing Benefit the Client and Yourself? When you write with a business' keywords, this boosts their Google ranking. Additionally, sites are demoted for plagiarism, which is why these sites need new, organic content constantly to boost their ranking. That's why they need you. You get to set your own rate, make your own hours, and ensure you are feeling fulfilled.
What Can You Do as a Freelance Writer?
You can do more than just ghostwrite as a freelance writer! You can copywrite blogs, web content, press releases, product descriptions, and more. You can work for yourself and publish books, guides, and articles. You can position yourself as a thought leader in your respective industries. You can also use the sites like Vocal to earn passive income on any of your writing or published content.
Personally, I sell blogs, website content, e-books, product descriptions, editing, press releases, crowdfunding campaign copy, social media posts, and other kinds of SEO editing. I was able to identify what these businesses needed to help their SEO and tailor my service offering around it.
You don't need to be the best writer in your class and you don't need to be the wordsmith of our generation. You just need a laptop, the internet, self-discipline, a passion for writing, and a commitment to your customer service etiquette. Now it's your turn to apply these things to your freelance writing career and explore the endless possibilities!