5 Top Tips To Help With Creative Block
Writing hacks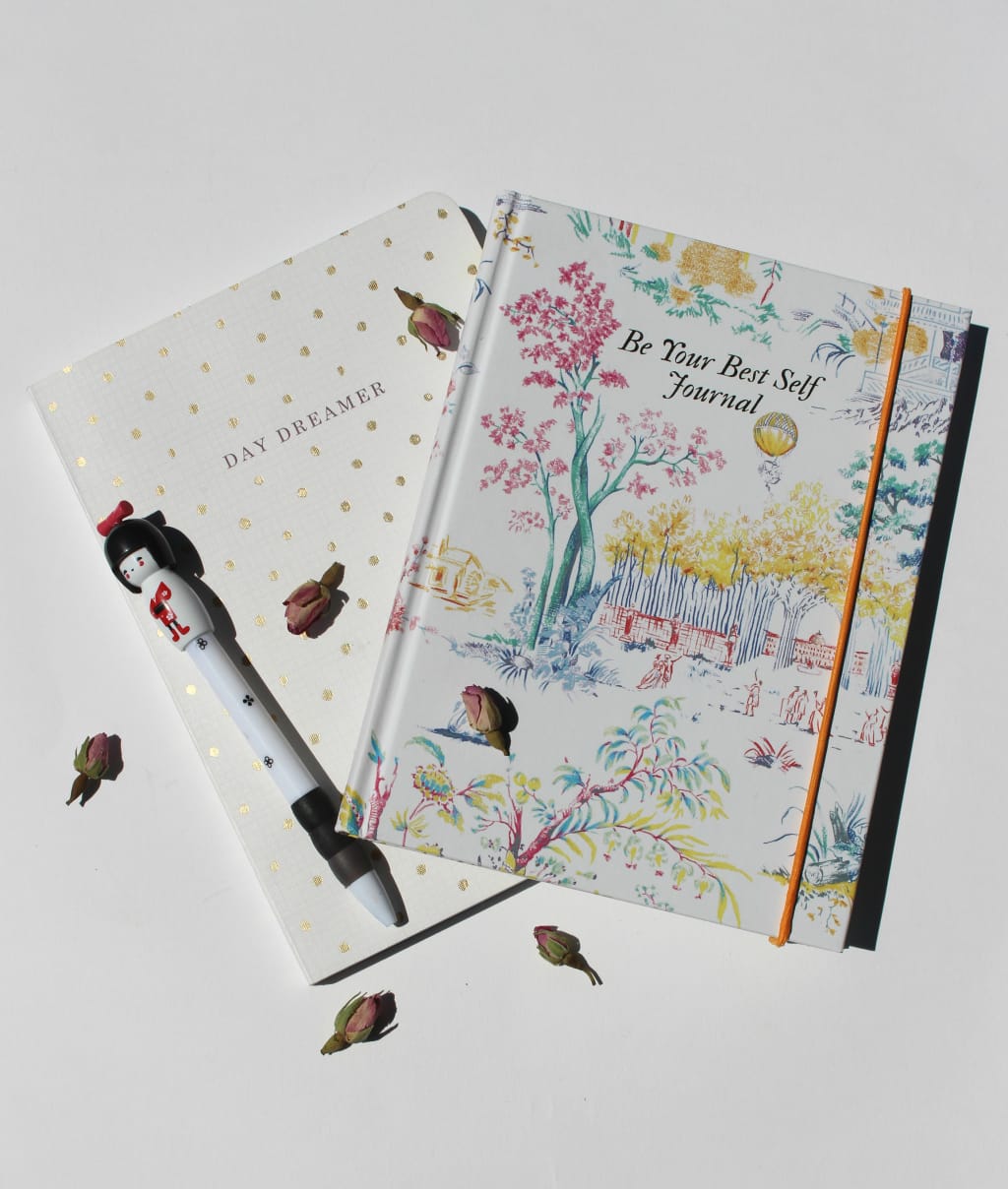 Notebook - from Sainsbury'sBe your best self journal - From Waterstones
Do you ever find yourself stuck in rut and unable to move on from a creative block? It happens to all of us at some point. Some more than others and that's okay, it is natural. Sometimes you can be left feeling empty and completely lost for ideas and unsure where to go next. Inspiration will drift away but it WILL come back so don't worry. Here are a few tips to help you get back from a creative block.
1. Always carry a notebook to scribble notes
Carrying a notebook or some paper with you wherever you go is extremely helpful as you can jot down notes or any ideas that you get at the spur of the moment. There has been many times where I have had something I can write down some ideas to come back to later and there has been times where I haven't been able to jot it down and I have regretted not taking a notebook as it is so easy to get lost into something else and forget. Every time I leave the house now, I always have some paper and a pen. You will always need paper when you don't have it so this is the time to get organised and prepared.
2. Don't be afraid to step away
Don't be scared to take a short break away from the project you are doing. You may think that you will lose inspiration or motivation instantly or even more but I can guarantee you, it can be so helpful for you to refresh your mind and then get the mindset to focus again when you come back to it. So go set yourself a time, make a cup of tea and go sit in the garden or go for a walk.
3. Sleep on it when you can
If you are incredibly stuck and you find yourself just repeating yourself and going around in the same circle then go take a bath, relax, leave a notebook by your bed for any ideas and get some sleep. Sleeping on it can really refresh your mind.
4. Look for inspiration
This is my number 1 favourite tip. I always admire looking for different ideas and inspiration to get creative with. This always leaves me feeling really open minded and opens many doors for creative space. You can find inspiration on many websites like Pinterest, we heart it, fancy or unusual places that you wouldn't expect to find ideas. Recently, I also learnt a new tip for finding inspiration. It is the simplest way to gather inspiration so quickly without being so broad. I really don't know why I hadn't thought of it before. Sitting on the train to Exeter, there I was flicking through every page of last months Instyle magazine, when my partner took the book and flicked through as if he was shuffling cards and he told me to tell him when to stop and I would focus on whatever was on that page. As simple as that. I think this is such a helpful way to find inspiration because there you are flicking through every page thinking to yourself.. 'nope the next page, no I don't want this page' etc. Go have a go at 'blind inspiration the next time you need to get your creative hat on'. Go explore and see what you can find.
"It's like mushroom picking: you wander through the magical woods of inspiration and see a big, beautiful mushroom."
5. Set yourself a project
Set yourself some goals that you would like to achieve. This could be finishing a task, researching somewhere for inspiration or creating a realistic to-do-list. Setting yourself some small achievable goals will help you feel keep focus on what you are doing which will then keep you motivated to push through to get it done.
Left feeling uninspired then have a read of my top 5 tips to get back from a creative block.