5 Tips To Stand Out As A Valuable Remote Worker
Freelancers, gig workers, or remote workers are definitely trending in the worldwide market and this is not just a mere trend — remote work is definitely here to stay.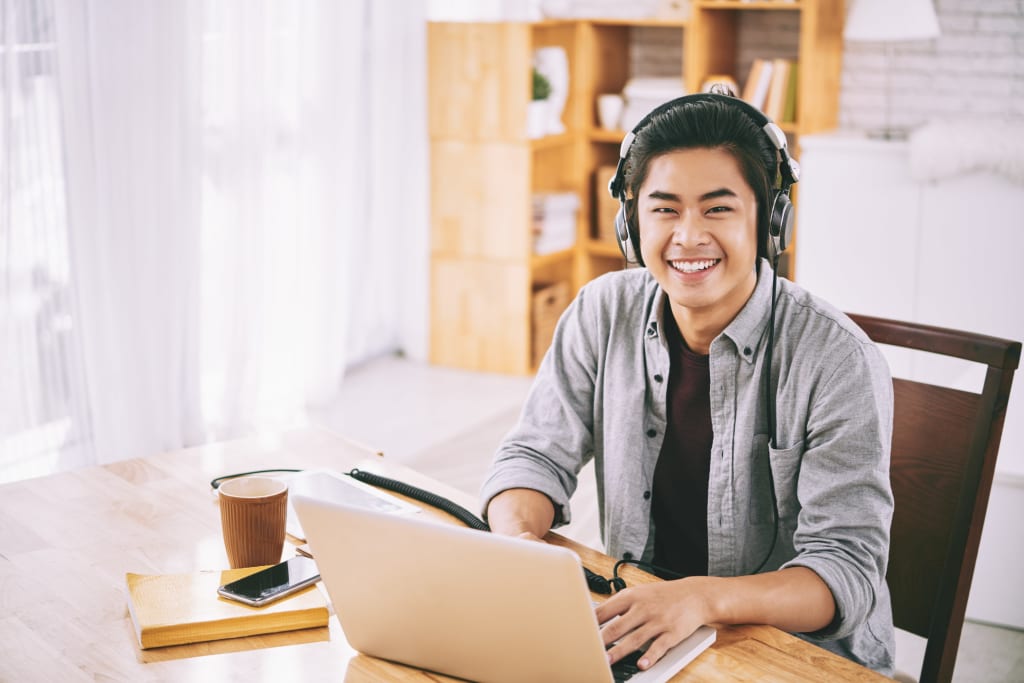 We live in a challenging time, where the pandemic has become an onset of a global market crisis, as well: so many people were laid off, and some of those who still have some job positions are overridden with worry and anxiety, struggling to make ends meet and wondering how will they live if they get fired soon.
However, there is also a silver lining amongst all this chaos, and people all around the world have instantly begun learning new skills and up-leveling themselves for something new: remote work.
If you're just starting your remote job, one of the most common challenges every "remote newbie" is facing is how to position yourself on the global market, communicate your work and show what you're truly capable of.
Check out the following 5 tips, and you'll learn how to communicate your value in the best possible way to your potential clients — and get hired instantly.
Tip 1. Establish a Professional Online Presence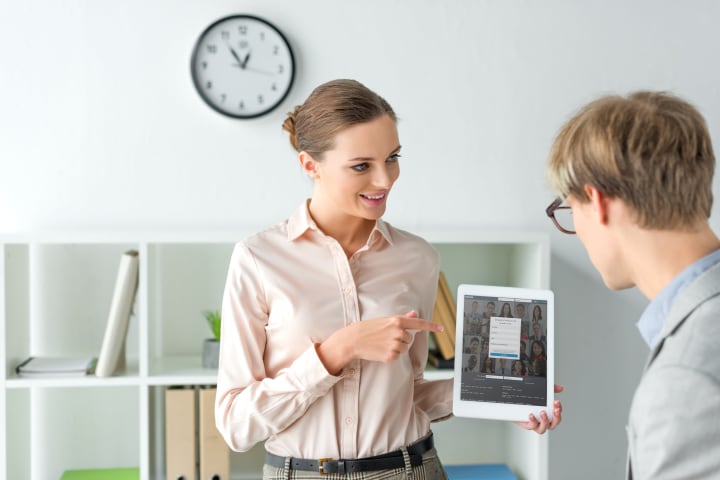 Your real-life employer and your remote clients undoubtedly have one thing in common: they will Google you before they decide to hire you.
One of the best ways to position yourself as a real professional is to create a LinkedIn profile. It is an absolute must for everyone who works or has an intention to join the market soon (graduates or college students).
Post a professional resume, highlight your education or previous experience — list all your courses, training, and accomplishments. You can also get in touch with your previous superiors and ask them for a recommendation.
And best of all, you'll be surprised to hear that many remote workers land not only gigs but also full-time jobs via LinkedIn (yes, professional networking matters THAT much). So, go ahead: post the best professional-looking photo along with a great resume and portfolio — and you're all set to become the next freelance superstar.
Tip 2. Become an Efficient Problem-Solver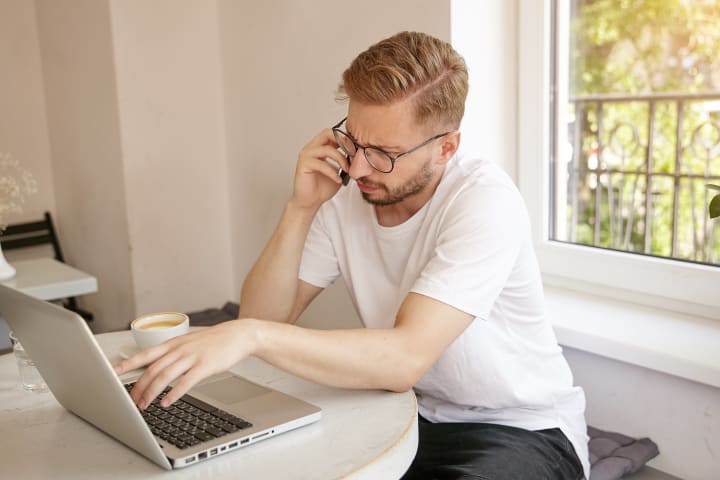 Have you ever found yourself being overlooked over a candidate who doesn't have your education and credentials, wondering what actually happened?
Yes, your educational background is great, but in the long run, it won't land you the job or gig you want so much. Your clients don't want to hear how you have graduated magna cum laude — they want to know what you can do for them.
Ask yourself these questions:
What are my client's pain points?
Can I identify their problems before they escalate?
If there is already a problem, how can I solve it?
A remote worker who is willing to step into their client's shoes and understand them and their business is priceless. If you demonstrate a genuine interest in their goals and show a willingness to step in and solve their current or eventual future issues, you'll position yourself as an excellent problem-solver, the best remote worker they've ever had. That's how you build your value.
Tip 3. Define Your Worth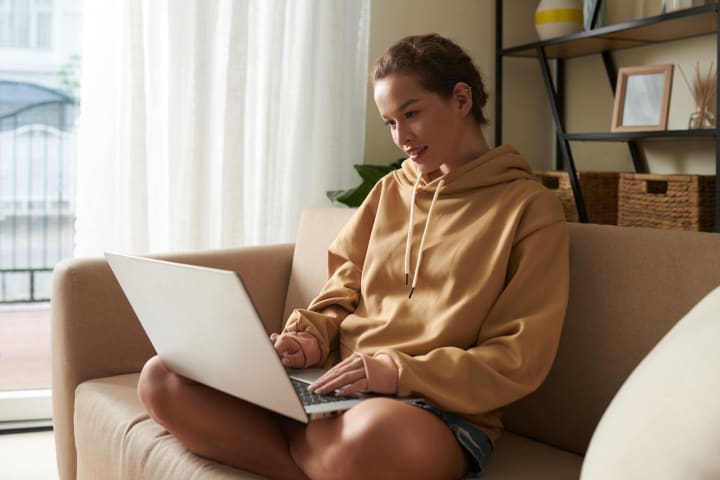 One of the most common mistakes every beginner makes is initially working pro bono or at ridiculously low rates, hoping that it will bring them new clients and opportunities.
We all have to start somewhere, right? When it comes to this, the truth is quite simple: Don't overprice, but don't underprice your services either.
Sit down and do the math. How many hours are you willing to commit daily or weekly? Then calculate your preferred amount (the one you'd like to get) and outline your minimal working rate (your absolute minimum). One of the best ways to make sure you're on the right track with this stuff is to compare your rates to other remote workers on some websites: that's a pretty accurate one.
When you calculate your ratings, always have in mind that there are some additional expenses, such as self-employed tax, state or federal tax, etc. Always check your local laws and government regulations on remote workers, so that you can make sure that you're abiding by all the relevant rules and laws.
Now that you have positioned yourself and established your value, what's next?
Tip 4. Start Networking With Long-Term Clients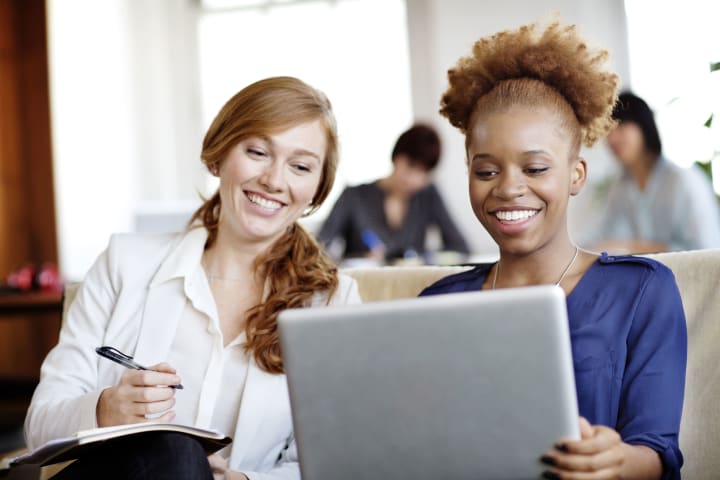 Connections are priceless. Especially if they're lasting.
That counts not only for your personal but also for your professional connections, too.
If you're in remote work for the long run, building excellent and everlasting communication with potential clients can be the best investment you'll ever make.
Cultivate healthy professional relationships with your clients. Maintain regular communication whenever possible. If they have a new project, and they are looking for someone, they'll feel so much more comfortable hiring you instead of wasting time hunting for other candidates: it can be very time-consuming for them.
Even if someone offers you a small gig, don't ever turn it down. Do your best and then demonstrate to the client what you can do for them in the long run, by doing that type of task or utilizing your other skills and talents.
Don't underestimate the power of communication and great networking. It will definitely pay off in the long run.
Tip 5. Go the Extra Mile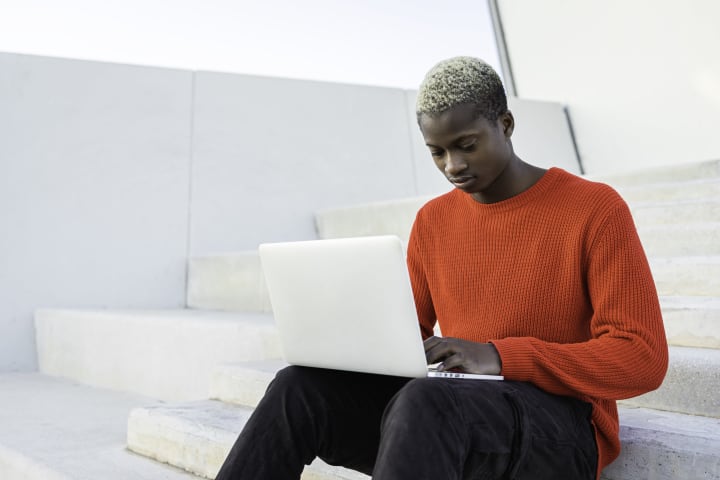 Good workers do their work — and they do it flawlessly. But the best workers always provide something extra valuable.
It can be anything related to your project: something you've noticed your client has been struggling with, helping another member of your remote team, working extra hours before some really important deadline or event…your clients notice this more than you think. And even if they don't, you can always list those types of tasks in your portfolio and use them for your benefit when you're trying to negotiate an increased rate or better payment.
Get your work done in a timely manner, efficiently, and professionally, and always provide extra service. Be the remote worker that all the clients want to work with.
OK, I'm Ready, Where Can I Start?
If you resonate with all of this, and you're willing to become a remote work superstar, there are many websites where you can start your freelance journey.
One of the trending freelance websites we can wholeheartedly recommend is Djobzy. A relatively new gig marketplace, it is going to get significant popularity due to its unique gigs, bonuses, and interesting features available for remote workers.
Unlike other remote working websites, which charge pretty huge rates for every task completed, Djobzy aims to provide affordable virtual and real jobs for everyone all around the world. They firmly believe that remote work is a right that everyone should have, without exceptions.
You can create your account in just 2 minutes and start hustling: www.djobzy.com/register
They also have an amazing Referral Program, where you can establish your passive income stream by inviting your friends to join. The more you invite, the more you'll earn. And whenever one of your referees completes a task, you get 3% passive income of the value of that gig. Others work, and you get paid. Easy to use, safe and timely payments, and great gigs — what else can you ask for?
Conclusion
As the last two years have shown, we live in an illusion of control. You can't control external events much, such as your job, organizational changes, or being laid off. However, there is one thing you always have power over — and that is your response to external changes.
If you have lost your job recently, or you're just preparing to look for employment, be willing to think proactively and creatively. You can work on your own flexible schedule and create your dream job by becoming a remote worker. Be willing to learn, adapt, network, and remember: provide value whenever you can.
We hope we have inspired you to make a shift for the better in your life with the 5 tips featured in this article. Till the next reading, keep hustling and be the best valuable remote worker you can be!
workflow
About the author
A versatile content guru with more than 10 years of experience under her belt, Ema is constantly dedicated to provide educational, entertaining and engaging content to her readers. Her driving motto: "Let what you love be what you do".
Reader insights
Nice work
Very well written. Keep up the good work!
Top insights
Expert insights and opinions

Arguments were carefully researched and presented

Heartfelt and relatable

The story invoked strong personal emotions
Add your insights