5 Things That Can Be Done to Revive Toxic Work Culture
A toxic work culture dents productivity and breeds negativity among employees. Do these five things to revive toxic work culture and save organization from failure.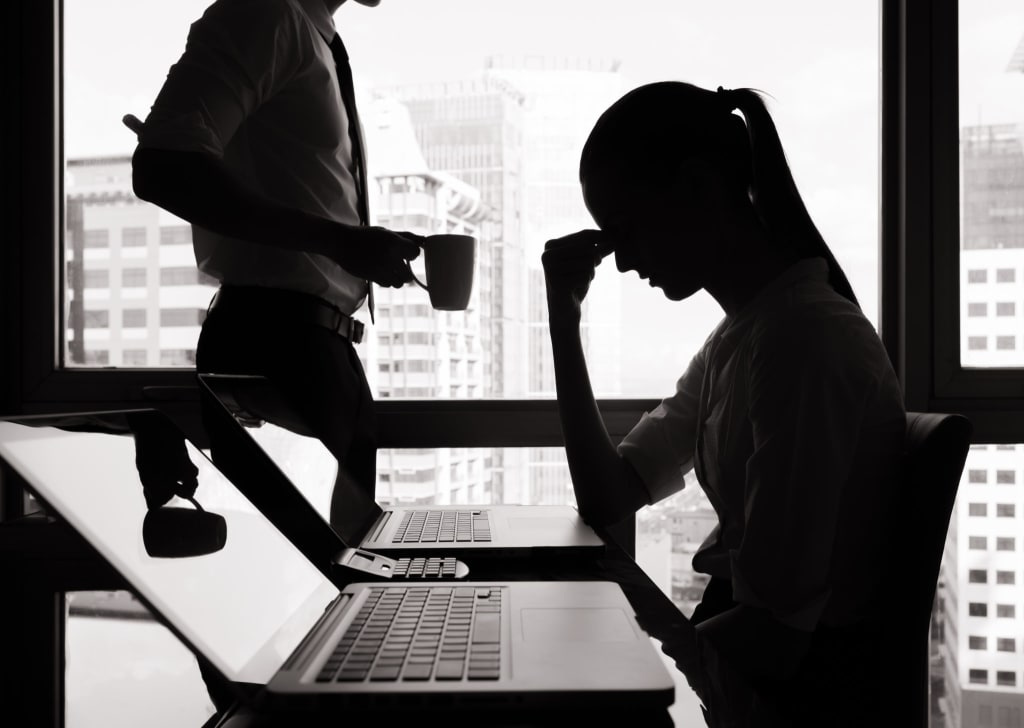 Revive Toxic Work Culture
A toxic work culture can create major problems as it hampers productivity and builds an environment that is plagued with anxiety, fear, lack of responsibility, and apathy. There are various factors that are responsible for brewing such a culture, the results of which are catastrophic and can sink the organization into an abyss of failure. Toxicity in the minds of the people is detrimental as it radiates and spreads amongst the rest. So, if this issue is not addressed in time, it can be very difficult for the organization and its management to revive from such a major set-back.
So just as the adage "A stitch in time saves nine," it is important to take cognizance of issues that can be harmful for the organization in the long-run, and devise a strategy that can be implemented to resolve the outstanding issues.
1. Acknowledge the Problems
The first step to solve a problem is to acknowledge that there is a problem that needs to be fixed, thereafter finding the scale at which it affects the work environment and then finding its root cause. Following such an approach helps you in figuring out the depth of the problem and will assist you in planning a proper strategy to tackle it in the most effective manner, while not doing so and looking at it only at the superficial level can be counter-productive. So it is advisable to start by taking a hard look around you and observe the behavioral changes, talk to people around you, and try to test the water.
2. Try to Find the Reasons for Brewing Toxicity
Once you have acknowledged the problem, it is important to find the reason behind it. The reasons for it can be flaws in management practices such as unsafe or morally questionable working conditions, unrealistic workloads or deadlines, dictatorial management techniques and favoritism, whereas there can be other reasons such as dispute amongst the coworkers due to lack of trust and unhealthy competition. So, finding out the exact reasons can ease half of your burden as it will help you to decide the right course of your action plan and can guide you in the right direction.
3. Find the Right Solutions
Once you know the problems and the reasons you can find out the right solutions and revive the work culture by implementing them. But make sure that you don't try to fix all the problems at the same time and instead follow a step-wise approach and prioritize the problems that need immediate attention. Furthermore, it is advisable not to implement solutions without prior consultation with your employees or co-workers because they are the ones who actually face the problems and listening to their opinions can help you to surmount all the hardships and would ensure that the problems don't resurface again.
4. Implement the Solutions and Gauge Their Effectiveness
Once you have all the solutions ready, make sure you implement them in such a way that it gives ample opportunities for everyone to adapt with the proposed changes. On implementing them, try to figure out whether the imposed reform is serving the purpose with which it was implemented in the first place. Talk to your peers and the employees, try to find out if there are any shortcomings and try to fix them. And more importantly, be ready to receive some flak because it is impossible to have each and every person on board with your decision, and there ought to be some troublemakers who might oppose you, in that case stick to your guns and make sure that those who don't fall-in-line are dealt with proper disciplinary action.
5. Be Ready to Part Ways with People Who Are a Misfit
No matter how hard you try, it is not possible to make everyone happy, and sometimes you have to decide between making a good choice and a right choice. Situations like this are best dealt by making the right choice. So, if you think there are few rogue elements that won't budge and instead of co-operating are tormenting all your efforts, it is better that they are handed over the "pink slip" and allowed to land a place where they find a work culture that suits them. Such people don't deserve a place within your organization and must be weeded out before they spoil the environment just as one bad apple spoils the whole bunch.
A toxic work culture puts the entire organization in jeopardy. Negativity at a workplace spreads like a wildfire and if not contained can be a deterrence. Tackling this problem can be a challenging task as the magnitude of the problem could be huge and can have far-reaching effects. But no problem is too big to solve and with right approach and a positive mindset, it is possible to surmount it.
advice
About the author
Harmion Morris is a career adviser by profession. She is always eager to share her knowledge and experiences on various topics related to myriads of professions through her blogs and articles and also contributor to BSR : Resume Samples
Reader insights
Be the first to share your insights about this piece.
Add your insights