5 Simple Ways to Boost Your Personal Brand
Unnoticed comedy extraordinaire? Unrecognised fashion model? Find out five ways you can boost your profiles.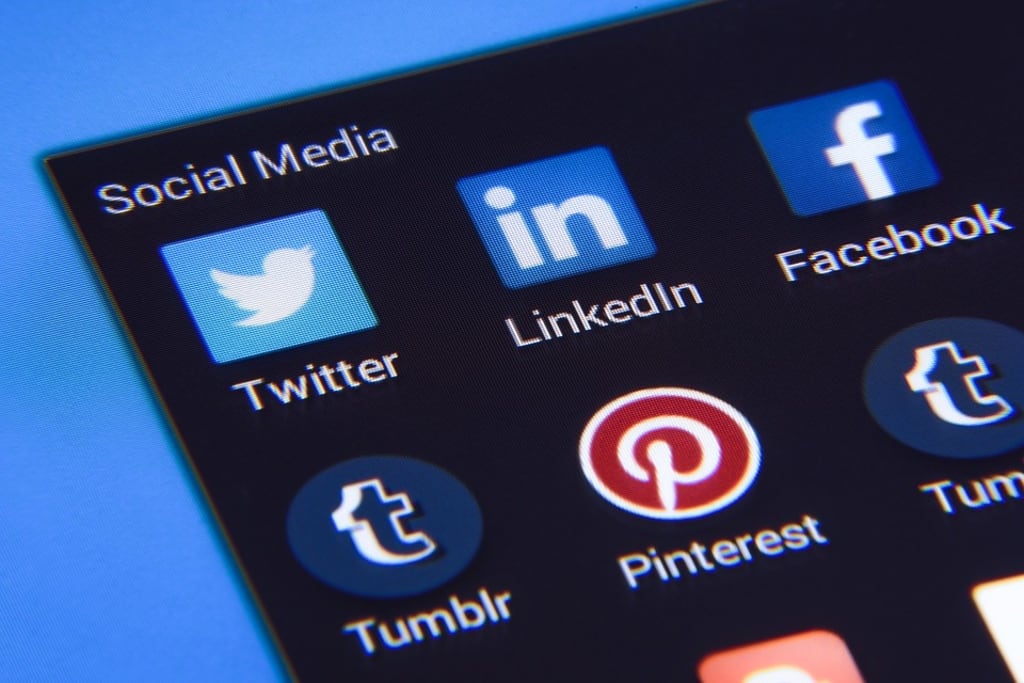 Social media accounts for 28 percent of the amount of time spent on the internet in total and each user spends an average of nearly two hours each day scrolling through their feeds. But have you ever wondered why your likes have plateaued or your followers have reached an equilibrium? It could be because your profile isn't as up to scratch as you might think.
It takes seven seconds for someone to make a first impression, and it takes a lot longer to change someone's impression of you. So how do you become a social media deity? How can you attract people and keep them engaged? Read these five simple ways to get started on your rise to social media fame*.
1. Quality Check
First of all, take a look through your current social media. If you want to be highly-regarded, it's time to develop a theme. Are you passionate about sports or are you interested in becoming a fashion guru? Time to make your profile about you and what you're passionate about. Not just endless pouts and messy drunk photos.
A lot of people forget about those drunk photos on Facebook or Instagram that friends have tagged them in from a while ago. If you happen to be a bit of a party-er but would prefer to be highly regarded for you fashion photos, perhaps it's time to un-tag yourself from these less than flattering images, no matter how funny they are.
If you want to promote that you're a party-er, then go ahead, keep them—as long as you're not deviating from your new theme very often, you're good to go!
2. Re-write your bio.
"Zoe, 19, London" is not a great bio. We should already know your name from your profile without having to include it in your bio. A lot of the time, your age is OK in a profile, but not necessary all of the time. Location settings are often located elsewhere without it clogging up your bio—if you want to keep it, that's fine too.
Try and expand. Include a few keywords in your bio so that people will be able to find you on Google. How about: "19-year old fashion student from London. Aspiring model and full-time lover of clothes." Yes, this needs work, but you get the picture. Introduce your hobbies and interests. Remember the seven second first impression...if people don't like fashion, they'll know not to follow you.
3. Put some work in.
Unfortunately, time is a finite thing, but engaging on a regular basis can really help to build your personal brand. Find the right groups to be a part of, find the right hashtags to post, and always engage with other people who have similar profiles to you. These people aren't your enemies, they're your greatest allies, and friendships are often formed from Instagram, Twitter, or Facebook collaborations.
A Twitter post once a week or an Instagram post once a month is going to accomplish very little in the way of engagement. If people keep seeing your name online and in the circles they are in, you will slowly gain a fanbase. Don't post too much though. It's about getting the regularity right and the consistency down to a T. If you don't, you'll upset your growing audience and lose potential fans.
Hashtags on Instagram and Twitter are essential, I know numerous people who are very highly regarded in a particular hashtag. Even if you're not into running, the UK's dedicated fan base towards running is on #UKRunChat. Take a look at the kind of people who usually post on there, and the level of engagement they receive. That's the kind of community you want to be a part of.
4. Influencers

Social media influencers are some of the most powerful people on the internet right now. They have a fan base and the ability to convey a message to thousands, if not millions of people. Engaging and connecting with these people is often a great way to gather your own fan base.
It's important not to beg for the attention of these people, but if you tag them in relevant content or comment on their posts, they are likely to start noticing you. It's equally important not to spam them or you could find yourself on the wrong side of them. It's a great idea to analyse their social networks too, see what kind of content they're posting, and who they're engaging with.
5. Questions and Discussions
Questions are a great way to spark debate and increase the visibility of your personal brand as well as getting your fans to engage in your content or make decisions for you. Going back to our example of a fashion profile, why not create an Instagram poll about which dress you should wear if you're going to a party? Little things that keep people engaged are great ways to boost your profile.
Similarly, getting involved in debates and discussions about relevant topics can boost your way up the influencer food-chain quite quickly. You won't get much out of being a lurker, and getting into discussions with important insights and topical information may be just what you need.
About the author:
Ben Leach is a Digital Marketing and PR expert from Nottingham, UK. Working with brands across social media, Ben has helped numerous people build successful social media profiles.