5 Must-Know Instagram Tips for Graphic Design Experts to Make Their Creative Work Stand Out
5 Must-Know Instagram Tips for Graphic Design Experts to Make Their Creative Work Stand Out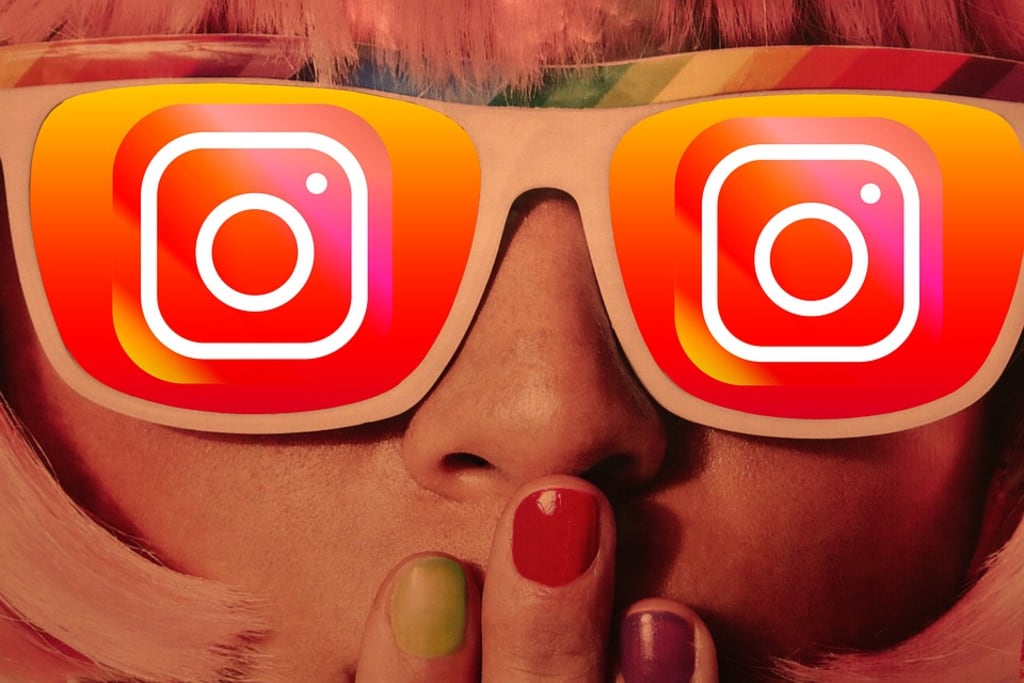 When you have the right Instagram tips handy, you can transform your graphic design work pop on this image-sharing platform. The social platform has evolved much to help designers to highlight their creatives to a huge audience, who can become your loyal customers in the days to come.
Once you know the Instagram game and make the most out of its tools, filters, and growing community, graphic designers and illustrators will reap the maximum dividends. Then, increasing likes and engagement on IG is not easy. You need to have a smart eye, an interesting perspective, and an indisputablefervor for your graphic design work.
According to an article published on https://www.wix.com, you need to think of creative ways to engage your followers on Instagram. These include writing catchy captions, showing your love for fans, arranging contests, and things like that. Here are the five must-know tips for making your creative work stand out from the rest on Instagram:
1. Show the way you work
Use Instagram to show a couple of your works. Share some useful insight as to how you brainstorm graphic design ideas and deliver the final output. IG is the best place to show your penchant for logo design, illustrations, book cover design, and so on. You can even display some of your funny and weird graphic design experiments on Instagram through its stories feature.
Whether you are working on a new design or methods or spending time on your desired project, the content on IG would reflect your skill sets and talent.
You can display a combination of some client work as well as stuff you do out of passion, like some completed animations or T-shirt designs. Show your work-in-progress or for that matter, some behind-the-scenes shots of how you work.
Clients often visit social media sites to spot graphic designers for their next web design project. Many times, clients decide on seeing a particular post. Share your logo designs, illustrations, coffee mug design, etc regularly, at least one post per day.
2. Interact with the graphic design community
Though it sounds obvious, many designers overlook this aspect. When you are displaying your graphic design work on IG and sharing it for your targeted audience, interact with your community as well. It will help you build a rapport with your existing or potential followers as well as other professionals in the industry. It will send positive signals to the IG algorithms and boost post performance. This way, you can also manage to buy 50 likes Instagram and build follower engagement in less time.
Being interactive on social media means replying to visitor comments on your IG feed. You will also need to visit other profiles you follow, like their posts, comment, and share. You may also like another IG profile because it uses the same hashtags as you.
When you interact with your followers on IG, it also means writing genuine and authentic responses, not just sending emojis. Honest responses help in promoting communication on Instagram.
3. Use photo-editing apps
For graphic design professionals keen to build a sense of consistency on their IG feed, it is important to experiment with photo-editing apps. It will help them maintain a uniform color palette on images for increasing the number of followers. Some graphic designers are quite specific in what they post and spend much of their time tweaking a photograph so that it looks stunning on Instagram as well as consistent with the other images posted previously.
For example, when it comes to hand-painted lettering and typography, you need to pain something bespoke that looks original and the best. The key aspect is the color palette. There is no point in creating graphic work containing some colors but not matching with your theme. Therefore, consistency matters a lot. Use image-editing tools for making your visuals look stunning on Instagram.
4. Use CTAs, loads of it
Instagram has plenty of choices to include as much as CTAs, and therefore, make the most out of it. Besides integrating a link to your IG portfolio website on the bio section, add CTAs in the captions segment too. Invite users to visit your IG page, read the latest blog on graphic design, vote for the favorite design, or anything similar that helps in building engagement.
Write concise, clear copy for your captions. When you have more than 10k followers, use the swipe up option on IG stories so that your followers can go to a particular web page.
5. Show your love for fans
Build a community surrounding your graphic design projects by including your customers and followers. Use some creativity to engage your audience. For example, you can display a bag that you have designed by hand, which they bought from you. You can also show a book cover illustration that one of your fans kept on his bookshelf.
Conclusion
Use these tips and tricks to make your graphic design work pop on Instagram. Post the best content to increase likes, comments, and build engagement.
Reader insights
Be the first to share your insights about this piece.
Add your insights