5 Major Reasons for Outsourcing PDF to CAD Conversion Services
Read Top 5 Major Reasons for Outsourcing PDF to CAD Conversion Services.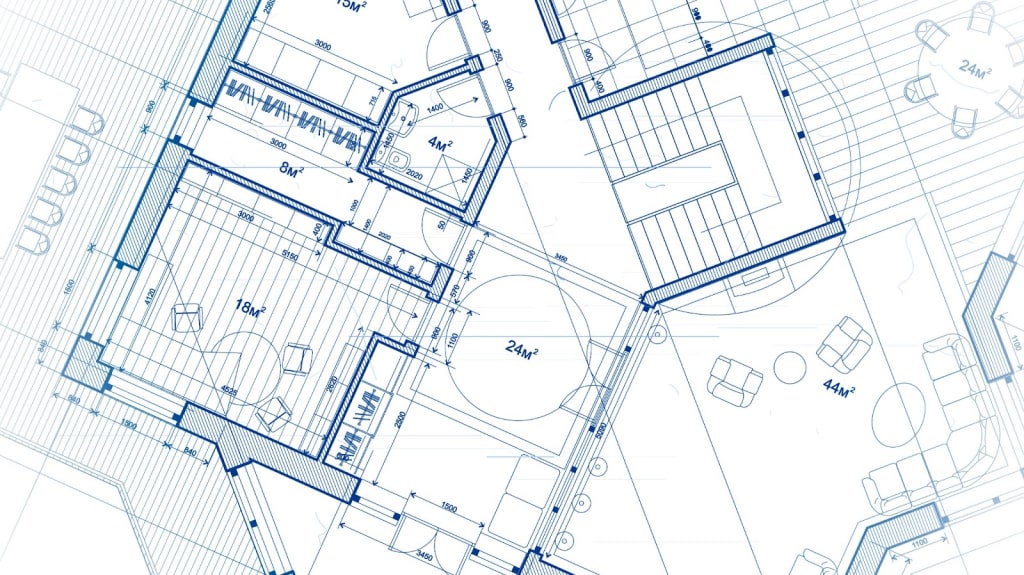 PDF to CAD Conversion Services is one of the most effective methods of converting read-only or hand-drawn architectural/engineering plans into editable formats.
There are a range of different software available in the industry, however, AutoCAD is one of the most effective software for cad conversion services.
Many design companies have in-house capabilities for AutoCAD drafting, however companies in sectors such as space management, construction consultants, and project management that have limited usage of AutoCAD often partner with cad drafting companies.
This article discusses the applications of AutoCAD drawings, the benefits of using AutoCAD software for cad conversions, and how a design/construction company can benefit from outsourcing pdf to cad conversion services to cad drafting companies.
Applications of Using PDF to CAD Conversion Services
Construction professionals use PDF to CAD conversion services on a range of different projects.
Although cad conversion services look quite straightforward, there are multiple applications for which these CAD drawings are used.
Listed below are a common application for using PDF to CAD Conversion Services
Redrafting architectural/engineering design, plan, and elevations
Sharing AutoCAD files with project stakeholders for decision making
Using CAD files for developing BIM models
Integrating as-built & lifecycle details into the CAD drawings
Which Software to use for PDF to DWG Conversions?
Although there are multiple software such as DWG conversions, AutoCAD and Revit is the most commonly used software for cad drafting.
Below are some reasons for choosing each of this software for preparing CAD drawings.
1 - AutoCAD
Providing an option to import PDF files directly into the model space
Offering two-dimensional model and workspace to draw the designs
Offering special tools for drawing different shapes such as polylines, circles, polygons, etc.
Providing tools for adding distinct layer types to different design elements for easy understanding
Offering multiple viewports to manage design more effectively in a digital workspace
Allowing exporting CAD files in multiple formats including; DWG, DGN, etc.
2 - Revit
Providing a three-dimensional digital workspace for creating 3d architectural & engineering models
Allows easy extraction of 2d plans, shop drawings, and construction directly from the 3d models
Allowing exporting CAD files in multiple formats including; DWG, RVT, SAT, IFC etc.
Offering predefined 3d design elements for easy integration into the 3D or 2D designs
5 Main Reasons for Outsourcing PDF to CAD Conversion Services
Although PDF to CAD Conversion Services is quite high in demand all around the globe, it is advisable to outsource the cad drafting services if you or your company is not using these services quite often.
Here are some Benefits of Adopting PDF to CAD Conversion Services:
1 - Converting PDF Drawings to Editable CAD Format
If you do not have in-house capabilities for CAD drafting then outsourcing PDF to CAD is the best option to develop customizable designs.
You can share the markups and handwritten text on pdf files with your outsourcing partner to develop drawings in AutoCAD format.
2 - Eliminating Additional Costs of Hiring and Training CAD Drafting Resources
If PDF to CAD Conversion is not your day-to-day requirement then it's not feasible to employ or train any full-time resource.
Outsourcing PDF to DWG Conversion Services simply cut thousands of dollars in monthly/yearly costs of hiring resources.
Some of the companies in sectors including real estate, space management, and consultants often do not require AutoCAD drafting services as frequently as architects, engineers, and interior designers.
3 - Avoiding Purchase of Expensive Software Licences just for One Time Use
Just like the resources, architectural and engineering software come quite expensive and require significant skills for preparing complex designs.
Purchasing this software is an investment in the company if you are getting quite a lot of drafting business.
If not then outsourcing PDF to CAD Conversion services is the most suitable option as you don't have to worry about purchasing expensive software licences.
4 - Leveraging competitive pricing and turnaround time offered by outsourcing companies based in India
Many outsourcing companies such as Cresire operate from India, where the production cost is significantly cheaper than the production cost in USA and UK.
For that reason, you can expect up to 50% cost reduction as compared with your local rates.
5 - Forming Long term Partnership with the outsourcing partner to reduce resource pressure, hence focusing on the core services of the company
Outsourcing PDF to CAD Conversion Services allows you to focus on your main domain business and not worry about the secondary cad drafting services.
Outsourcing companies have full-time employees who work on your projects on an ongoing basis.
Developing an ongoing long-term relationship with an outsourcing partner can help you streamline your business and reduce production costs to up to 40%.
Reader insights
Be the first to share your insights about this piece.
Add your insights