5 Great Business Trends for the Future of Shopping
Business Trends In Shopping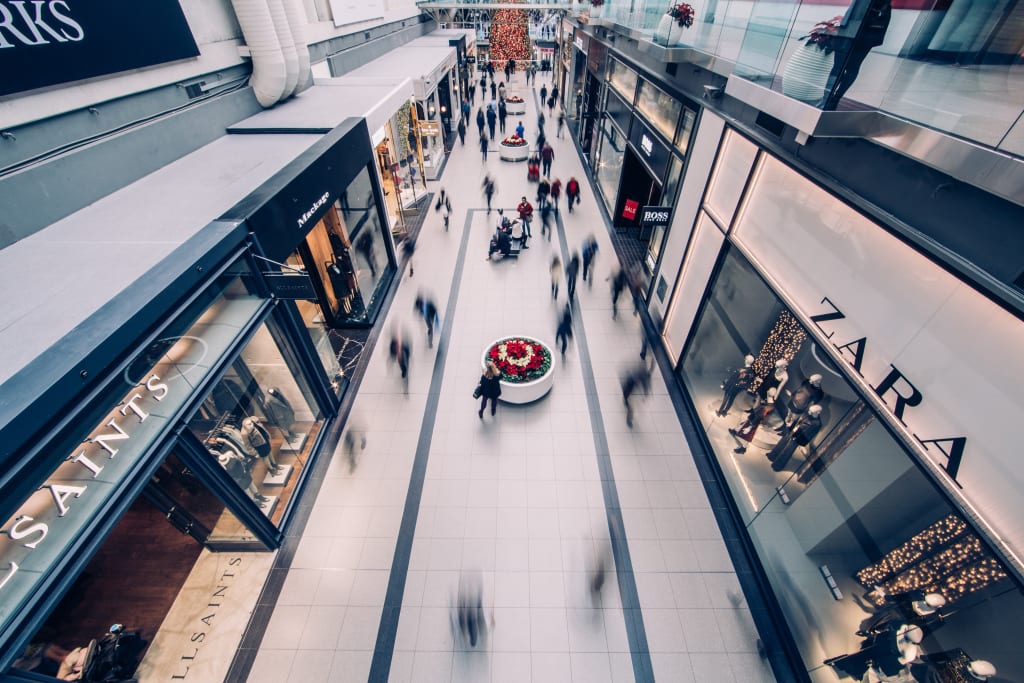 Retail, like many other industries, has always seemed to be one that fosters great changes as the years go by. Customer preferences and tastes tend to evolve, which can make it difficult for businesses to keep up. The next thing you know, you're left behind and you're failing to fulfill your customers' wants and needs. As a result, you start to lose customers to your competitors who are keeping up with the ever-changing shopping trends. Perhaps this is the biggest nightmare for most business owners, so you likely want to do your best to avoid such a bad outcome. To do so, you need to become familiar with the latest trends that will redefine retail in the future.
The Age of Social Media
In today's digital world, the number of users on social media is steadily increasing. That means that businesses that really want to get in front of the right audience and appeal to their more tech-savvy customers should have a social media presence. Being active on social media is also important because it allows you to engage with your customers and build long-lasting relationships. Social media can also help you build trust with your target audience and humanize your brand.
Seamless Shopping Experiences
Did you know that Millennials—savvy online consumers—still prefer to shop in stores where they can touch and feel products before buying them? Whether they're shopping online or at your brick-and-mortar location, they want a seamless shopping experience. This means that they expect all touchpoints to be consistent. For example, your online store should sell the same products as your physical store. If it doesn't, it will be difficult to create a seamless customer experience because this inconvenience would require customers to either settle for a product they didn't initially want or look elsewhere, which could result in you losing that customer.
Online Shopping
With the advent of the internet and technology, many shoppers have found it convenient to buy products and services online. Even grocery delivery services like Instacart Headquarters allow consumers to order groceries online and get them delivered to their door. This has become a great time-saver for many people, especially those with busy lives, demanding jobs, and children. So many people are using these services that they're now expecting fast shipping. So as a business, it's important to have this service if you want to retain customers and keep them satisfied. Most customers don't enjoy waiting for long periods of time for an item to arrive. If your products take a long time to deliver to their door, they might request a refund, or worse, never shop with you again.
Mobile-First Experience
Today, lots of consumers, including Millennials, are relying on their cell phones and tablets to get online. This means that it's very important to have a mobile-optimized website to help improve the customer experience and make it easier for customers to navigate as well as make purchases. Mobile-first shouldn't just apply online. Your brick-and-mortar location should also be optimized for seamless mobile experiences. For example, using payment systems like Apple Pay and Google Pay can make it more convenient, faster, and easier for customers to make a purchase. This allows them to pay with their mobile devices, without having to pull out their wallet and hand over their card. Besides, what retail store doesn't want to stand out from the competition with new and hip technology?
Omnichannel Approach
Your customer base is likely diverse and different on multiple levels. Since the introduction of online shopping, many consumers shop in stores less often than they did in the past. Yet, some may still prefer a retail business' physical location. Company websites aren't the only online places where consumers like to shop. Many of them use Instagram, Snapchat, Facebook, and other social sites to research products, read reviews, and make purchases. This means that it's important to make sure you have multiple touchpoints for different customers.
The retail landscape will only keep changing. It's your job as a business owner to keep up.