3 Reasons Why Freewriting Can Create The Momentum of Your Articles
You get to be free!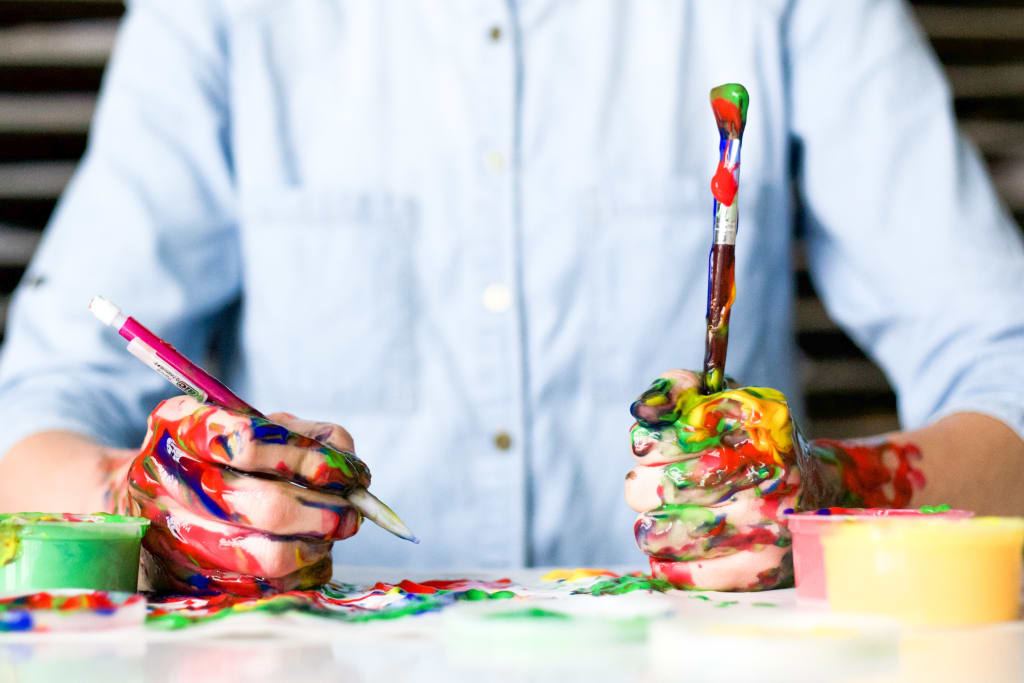 Photo by Alice Dietrich on Unsplash
I know the idea of free writing sounds pretty old school since typing digitally through an electronic device is a lot more simple and faster. You don't even have to read anymore. Audiobooks are accessible with one click of a button. You can read an entire book with your ears. That's quite the superpower. Many of us may not have the time to write anymore. There's so much more we could be doing in this world. Vast amounts of opportunities that are much better and why free-write if we could hop straight to the point?
I'm not going to sugarcoat anything and pretend I haven't listened to an audiobook once or twice or typed digitally instead. I skip the freewriting process a lot as the world seems to grow busier each day, but every time I invest small portions of time into it, I realize a lot more than I would be trying to write as a perfectionist. It's the grammatical errors, weird transitions, ongoing sentences, and unfiltered scripts that make up for the real story and the final draft.
I've been freewriting since I was six years old. I was a little soul filled with fire and a wild imagination. There were periods of my life where I took breaks from my writing due to fun times, distractions, and packed schedules. At the age of sixteen, I wrote more with a passion. A few years later, I decided to share my written work at the age of twenty. That's when I started to polish my stories and revise a little. Freewriting is what kept the brain juices flowing in the creation of my published articles.
Also, you do not have to be experienced in writing or a professional at it. It is your creation. Freewriting is not just freewriting. It's like aligning puzzles pieces together or sketching out the bigger picture. Imagine yourself painting on a canvas with different paint brush strokes filled with all shades and colors of your choice.
The world can pull us in so many directions, and writing may not be suitable for everyone. It can be easy while it can be difficult, but if you're open to trying freewriting, here are a few ways it helped me and can perhaps help you too.
1. You don't have to follow guidelines and a strict word count.
Writing platforms have guidelines and protocols that need to be followed for the safety of creators, readers, and the business. Certain rules like having a specific word count delivery, titles, and images, are required for increased reader engagement and article performance. All of this is understandable and fair. Every company has some specified system of set rules in place. A company without regulations to follow could potentially lead to a disaster.
The fascinating thing about free-writing is you're writing at the pace you want. There's no minimum or maximum word count. You can make mistakes and misspelling errors. You don't have to spend hours thinking of the perfect title or keywords to put in your story. You can be as open or as honest about whatever you want. Images don't matter when you already have them implanted in your head. You can disclose those raw areas of your life and pull back the curtain without feeling judged or rejected. You don't have to conform to your writing and meet specific criteria. It's simply you, your mind, the ink, and the paper. Let your mind be the primary source.
"Creativity doesn't need limits and without freedom, there is no creation." - The Creative Exchange, Jiddu Krishnamurti
2. You learn more about yourself
This is an important aspect to look at. You can find deep underlying things about yourself that you were not aware of before. Knowing yourself is how you get better at what you do. For example, managers in businesses must start with themselves before they can understand the power of leading multiple employees in a successful direction. When managers learn more about themselves, and who they are, effectiveness is likely to be produced in their craft. In comparison to managers, if the employees don't know who they are, can they truly be successful in their work?
Often when I would write, there was this peaceful place of self-reflection. I was viewing my thoughts and my way of thinking. Freewriting was helpful for an overthinker like me. As an over-thinker, your mind goes mad and explores the depths of every scenario. Your mind seeks solutions that lead to nowhere but emotional disappointments.
Everything was flowing so easily on the paper while I was connecting with myself. After I finished writing, what I thought about no longer mattered. The illusion of over-thinking disappeared from my mind frame. I was able to observe what is true and what is not. It's how I took my power back.
There may be days when you are feeling deep down in the dumps, and the only answers that appear to clear are written words. I've had days where I felt sad and completely lost, but once I opened my journal to write, I had a transparent meaning on myself and my life. When I didn't have the answers about certain things, free-writing brought a sense of clarity.
"So many die with a brush in their hands, a heart full of colors, and empty pages full of lies." - Atticus
3. You develop better writing skills
When freewriting, you can look at how you tell your stories through tone, expression, and imagination. As your hand travels along with the paper, you start to find your voice. New skills are unlocked, and error reveals itself.
Attending college is not a breeze. Real students know. Lately, my professors have been challenging me to do different writing prompts for my individual projects. When I turn in my assignment, I receive my grade and review the professor's feedback. I look over my strengths and weaknesses and then improve in the areas I have made mistakes. This pattern gives me the ability to learn and grow.
In this same element, with freewriting, you can foster learning and development in your writing as you observe areas that may need a few adjustments, along with those positive areas that strengthen your creativity. Give yourself that honest feedback. When you know that you are good at something, take pride in it humbly. When you know that something needs a little work, get better at it so you can be your very best.
The more you write the better you write. Only through repetition will you be the greatest.
And a little constructive criticism won't kill if it's helping you in the long run. It's the things you don't want to hear that reap the most opportunities. Good feedback is nice to hear but if you're already a genius at it, what more needs to be done?
I remember the first day I decided to free-write. My writing was all over the place. I cringed at the sight of reading it but over the years I've picked up on progress and small changes. I'm still not perfect at it, and I never will be but somewhere down the line, there is a lesson taught that brings more chances to keep trying with different approaches, different writing tools, different books, different words, and different stories to tell.
So, now and then, play with the hobby of free-writing. See what it is that you get out of it. Examine how you feel and pay close attention to your writing structure. What is it that you perceive?
Welcome to freedom of expression.