3 Key Hashtag Making Strategy That Grabs Your Attention For Business
Hashtags—A New Way Of Engaging Customers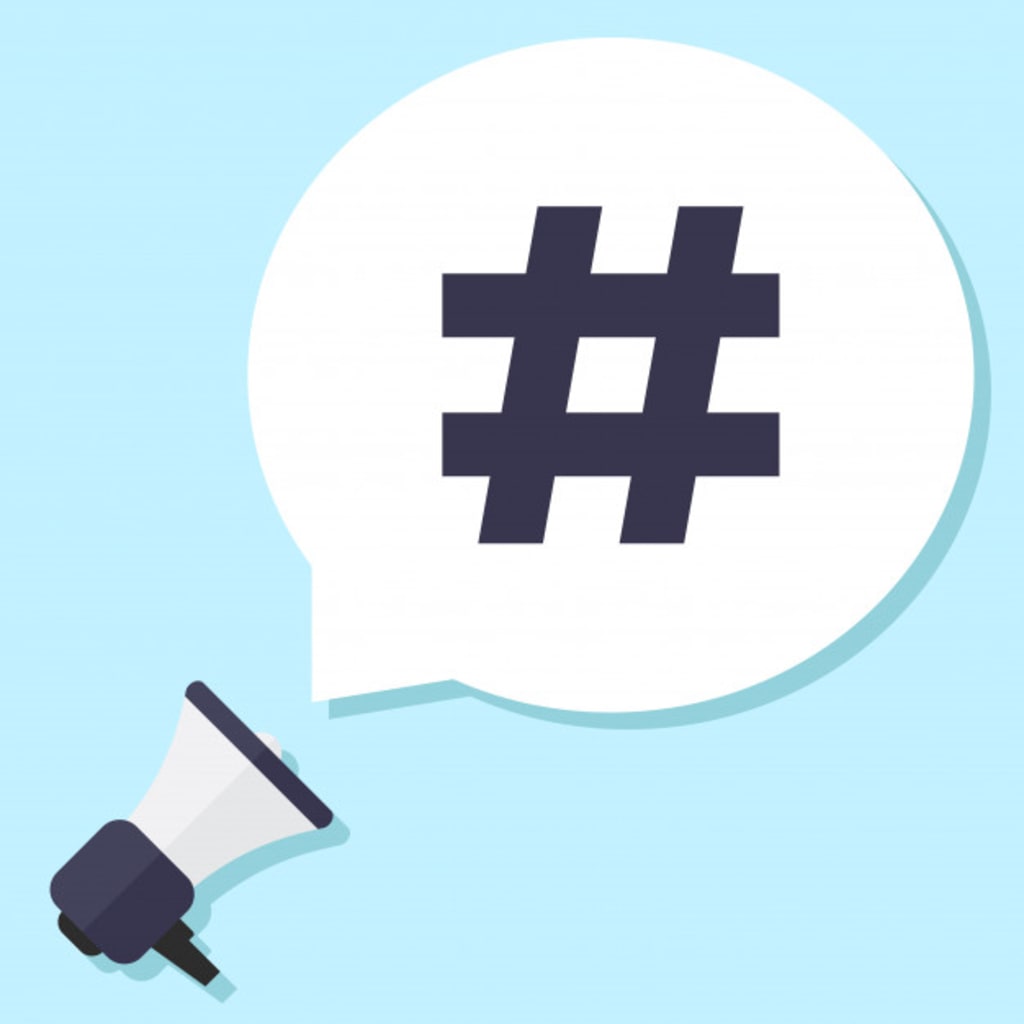 Famous social media platforms like Instagram and Facebook having maximum active users. Thus, today people are using hashtags for each activity they do daily. There are many reasons for using hashtags, and it is different from person to person. When we scroll our feed, we generally encounter famous hashtags like #foodie #love #motivation and so on. The main object behind using hashtags is to summerise their message and share it with the public.
The primary object behind hash tagging is to connect people directly without following each other. You can target the maximum audience with suitable hashtag. Let's take a regular example, suppose you are in the mall, and you want to buy some fruit. What would you do? Will you search the section "Fruits," right? This is ideally what hashtags are used for. In short, hashtags allow users to see what you are sharing about outside your network.
Why Do Companies Use Hashtags
Hashtags are a new way of connecting and linking topics with a post. Hashtags are beneficial for the business as it boosts your post with a lot of engagement. Hashtag increases customer engagement with other relevant content.
Hashtags allow the user to build a new community. #foodporn can be a community of food lovers. Now whatever you share with this hashtags, it will automatically connect with other members.
For instance, person A and Person B do not follow each other. But both like to talk about watches. So they use #DanielWellington hashtag in posts. Now A and B can see each other posts. Hence hashtags allow users and companies to connect outside your network to generate leads.
It seems easy that you just need to copy and paste hashtags, but it's not simple at all. Being a marketer, it's your responsibility to research about meaningful and trending hashtags.
Hashtag Making Strategy
We share a lot with social media daily, its thing, and does not affect that much. But when you are talking about the company's point of view, you should be clear about strategy. Hashtags help to increase branding and online presence. Hashtags allow the user to search your post or brand easily.
You can target lots of people at the same with using hashtags. There is a chance that your potential customers or prospectus will notice your brand. Now jumping to the main point of what to consider while making meaningful hashtags.
Keep Your Hashtags Formed
There are many free hashtags generator tools available online, but again, content is a king in this digital age. Hence, being a social media manager, it is your responsibility to form the right hashtags.
You can use an Instagram analytics tool to find trending hashtags in the market. If your social media team is well-versed, you can use advanced tools like Social Alert, that automatically stores and suggest top used hashtags and offer detailed report.
If you don't want to buy premium tools, then it would be easy to hire a digital marketing consultant who specializes in generating meaningful hashtags for your business.
Your hashtag doesn't need to be a long word. Single words hashtags are trending on Twitter. For example, you are searching news related to weather; you may find single word hashtags like #delhi, #Goa, etc.
If you are new in the market and budget is the issue, then it would be good to start with the excel sheet. You can note down some popular hashtags, and this can help you to decide which hashtag is suitable for your brand.
Monitor Trending Hashtags
Making Hashtag strategies is the most critical marketing subject. We pop up with some common questions like where to post hashtags? Should I use hashtags or not? Will this hashtag work properly? And the list goes on.
So it is imperative for a business to use effective hashtags. Instagram and Twitter do not provide data. So it would be easy to use Buffer Reply, it organizes your social media engagement into a neat format. You will have all the info about the customer's responses and behavior.
This technique allows you to measure social media metrics for your hashtags, such as user engagement and reach, which can be analyzed & compared against the previous strategy. It will give you a brief idea about the competitor campaign as well.
Make Your Own Hashtags
When you announce anything new about your company, social media's contribution is inevitable.hashtags are an essential part of social channels. Thus, it would be best if you make your own hashtags. Sooner or later, it will spread, and more people will know your brand.
If your brand name is unique from others, make hashtags of it. Brainstorm for a while and post perfect match hashtags as hashtags will represent your company so it should be short and simple.
Another way is to promote your hashtags everywhere like flyers, newsletters, email marketing campaigns; it will increase brand visibility. Effective hashtags will make an impact on your company's overall performance.
Summery
A hashtag is a type of metadata used on social platforms such as Facebook and Instagram. Hashtags allow the company to engage more customers; it drives organic traffic, which makes it possible to find your company or content. Hashtags may contain letters or digits. You may search for some related hashtags on Google.
Right now, Twitter and Instagram are the most powerful marketing tools operated by the business. The # symbol makes a huge difference in marketing. The hashtag should be unique and concise that can leave a positive impression on the user.
As we know, there are lots of general hashtags used by users like #food # sport #business #gym etc. you can use these hashtags no issues, but make sure your own hashtags should be matched with content and post. It should effectively reflect your brand. You can also add hashtags in the comment section. This won't affect your brand. Thus, do analysis and use hashtags that can give you fruitful results.