3 Industries Bouncing Back Better Than Ever Post-Pandemic
Many were taken by surprise when COVID-19 was introduced and the subsequent restrictions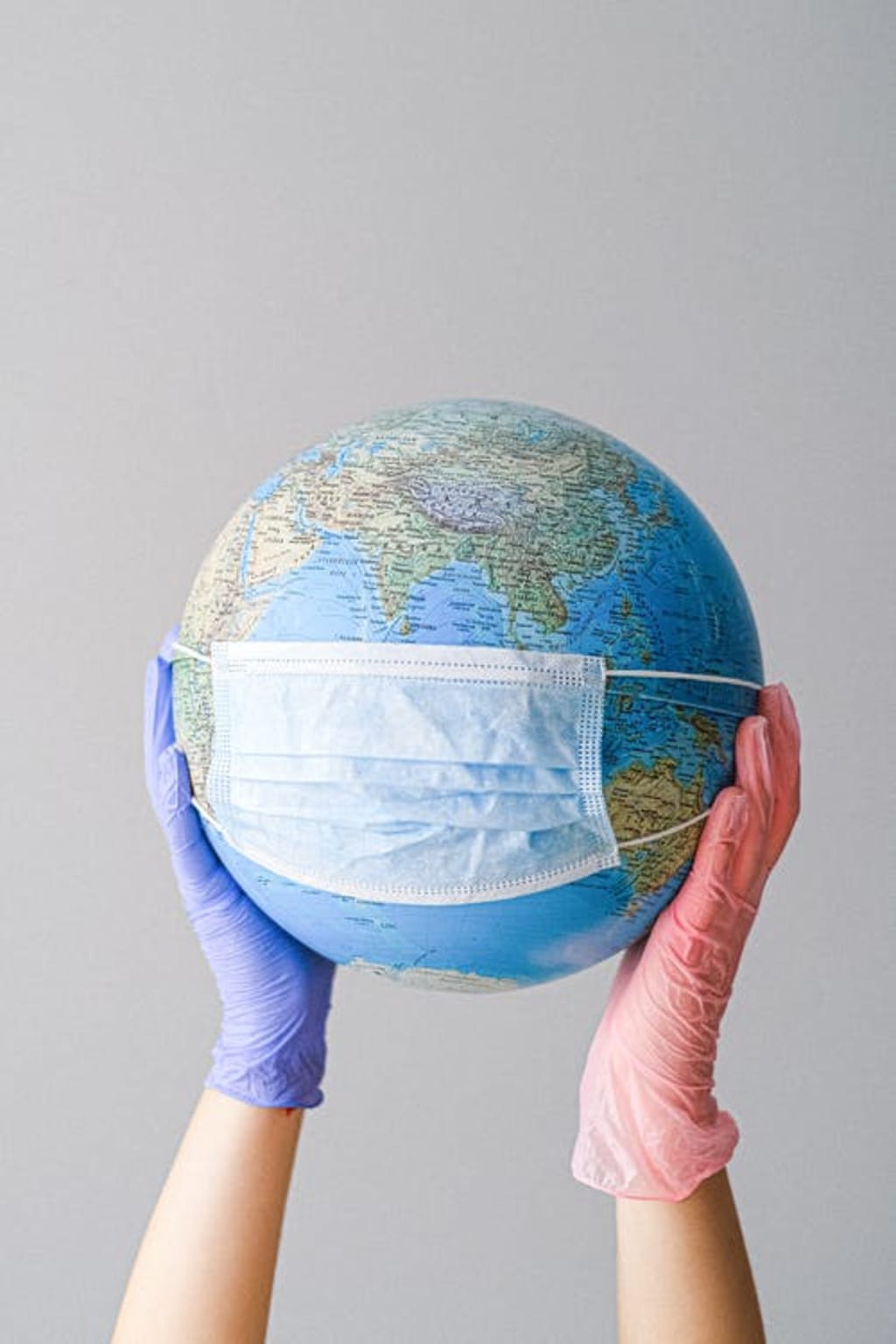 Many were taken by surprise when COVID-19 was introduced and the subsequent restrictions. Many people didn't expect a pandemic to hit the world in their lifetime. Global economics, which are dependent on human-to–human contact and relationship building, changed instantly. The response to the sea change was varied across industries, with some pivoting while others were left behind.
Some businesses and sectors, such as healthcare and supermarkets, struggled to keep up with demand. Other industries, such as travel, education and restaurants, faced difficulties in staying afloat after new public health orders.
Organizations in all economic sectors had to adapt during the pandemic. They needed to do so based on more restrictions than those imposed by government. Both consumers and employees changed their priorities. Technology became more of an enabler for reaching people distant.
Technology remains an important catalyst for innovation after a pandemic. Vaccines have made it possible that we can think about a new normal. Three industries have seen rapid recovery thanks to technology:
1. Remote Healthcare
During the pandemic, access to healthcare services was more difficult. The influx of COVID-19 infected patients required the assistance of medical offices, hospitals, and urgent care clinics. Some ICUs couldn't keep up with the demand. The healthcare system is under additional pressure when it has to deal with patients with COVID-19 and other conditions.
Routine care appointments were also delayed due to government restrictions. This includes annual wellness checksups and dental cleanings. It was becoming difficult to obtain in-person visits, if any, suddenly. However, many people still required healthcare services for prescription drugs, birthcontrol, counseling, and diagnostic tests. As a result, telehealth and remote healthcare services have boomed.
CBInsights conducted a survey and found that 18% doctors in the U.S. reported treating remote patients in 2018. This number rose to 48% in COVID-19. People are more willing to receive their healthcare online because of necessity. About 60% of U.S. customers said that they would use telehealth services.
Post-pandemic, the industry will be boosted by consumer willingness, an easing of privacy regulations and trials by government agencies related to virtual health care. The pandemic saw an increase in contract tracing apps and remote diagnostics. There was also an increase in online fitness and virtual counseling. This will continue to be a demand as technology is increasingly used to provide senior care. Remote medical services allow seniors to stay at home and not rely on assisted living centers.
Grand View Research's report states that telehealth services will grow at 22.4% over the next seven-years. By 2028, the industry's market value is estimated to reach $298.9 million. This growth is expected to be driven by technological advancements, such as remote health monitoring.
2. 2. E-commerce
Online shopping grew dramatically due to social disconnection and concerns about COVID-19 being contracted in public spaces. E-commerce's growth was also due to reduced operating hours, shortages of local supplies, and store closings.
Panic buying of essentials, cleaning supplies and food was a result of uncertainty from the pandemic. Online grocery shopping and delivery services exploded, with well-known online retailers such as Amazon experiencing surges in traffic.
There was also increased demand for other online shopping services, such as curbside pick up. Many traditional retailers began to rely more heavily on technology in order to keep up with the orders. Robotics-enabled automated fulfillment centers could process and ship packages faster. Technology that uses automation and robotics reduces physical proximity between employees. Automation and virtual and augment reality are more useful for remote customers.
The pandemic is likely to increase the popularity of shopping online for groceries and other essentials. Some products, such as furniture, will see consumers return to brick-and-mortar stores. Others will stay virtual. E-commerce sales are expected to increase by 13.7% and reach $908.73 billion by 2021. According to eMarketer, e-commerce sales will surpass $1 trillion by 2022.
3. Cybersecurity
Cybersecurity was an area of increased concern and focus for many companies. Due to the increasing dependence on online technology and increased data breaches, it is essential that strict security protocols are constantly updated. The pandemic led to more remote work, virtual events and email marketing. This also led to increased consumer use of apps and websites.
This means that data flows back and forth between networks and systems. Employees can access internal resources via VPN connections and from their homes. The cloud-based services that are partnered with vendors may require more surveillance and security of sensitive information. Due to the rise in frauds, surveillance technology and online exchanges, consumer privacy is a more pressing concern.
As well as phishing scams, cyberattacks increased during COVID-19. It is common for phony websites, emails, and texts to request personal information that are tied to COVID-19 vaccine wait lists and stimulus checks.
Consumers have been targeted by imposter scams in which people claim to be representing government agencies that provide pandemic relief. Scams will continue to happen as long as cybercriminals have access to data including phone numbers and email addresses.
This may explain why organizations spent $11.4 billion on cybersecurity in 2020. That's a 50% increase over the two-year period. This is a trend that will not slow down as more people work remotely and in hybrid environments. Technology related to cybersecurity, training and security protocols will be a major focus for companies. Analysts predict that the global cybersecurity market will grow to $245 million in the coming years.
4. 4.
People's security was impacted by the changes that the world and economy underwent during the pandemic. Technology would have prevented technological shifts in how people access essential services and products.
Public health restrictions first required consumer behavior changes to address healthcare, shopping, work and other issues. These adjustments are likely to continue. The post-pandemic recovery will be a benefit for tech-related industries like cybersecurity, telehealth, and e-commerce.
Reader insights
Be the first to share your insights about this piece.
Add your insights