20 Summers Ago.
2002s summer of great music.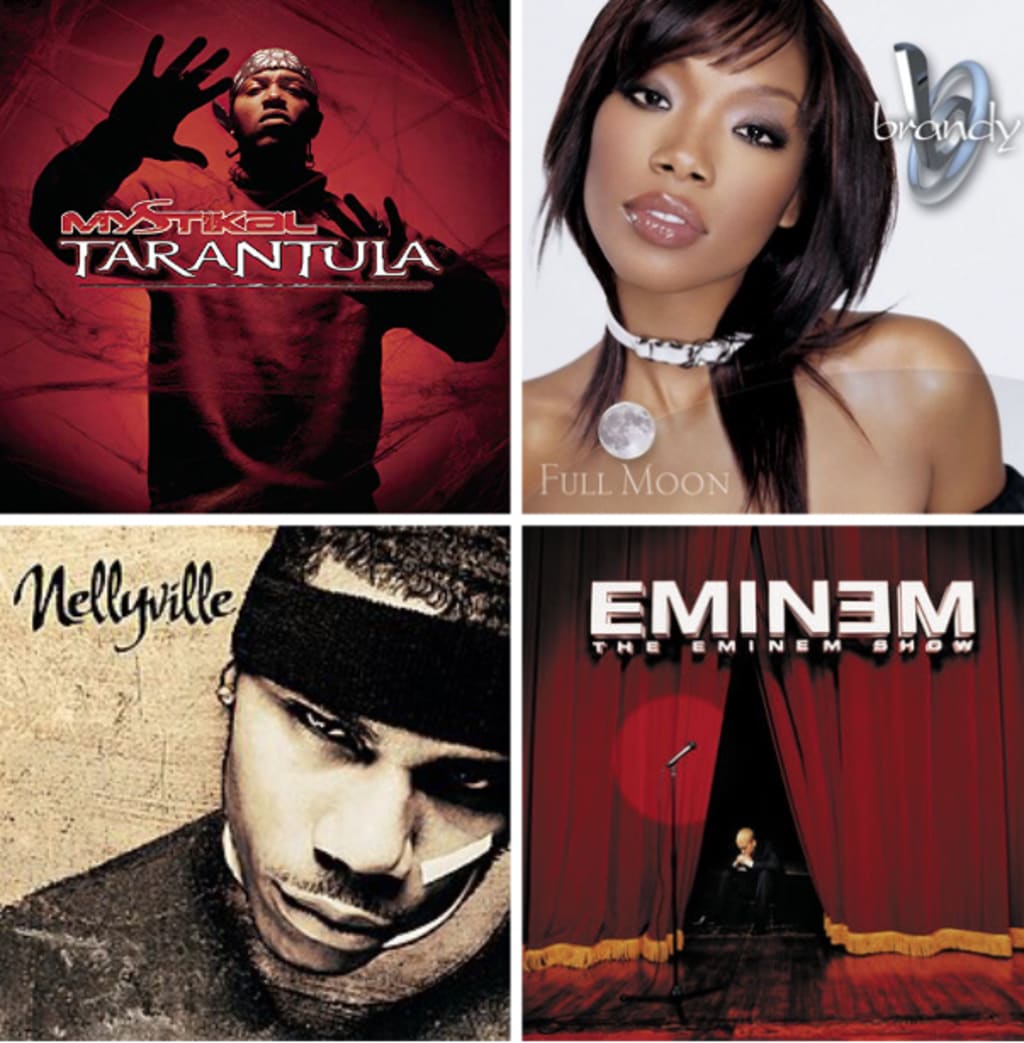 As the summer of 2022 comes to a close I've reflected on it with a lot of great memories. Like every other time period in my life it was the music of the summer that really set the tone and captured the essence of the time for me. With all the good times I've had this summer I've really been taken back to a time period of which this summer reminds me.
Looking back on my childhood I can honestly say that every point in time was a great time to remember, no matter how good or bad things were going. Being that I have always had a great sense of memory I can remember some of the greatest times of my life going back to when I was just two years old. Like every other child on the planet, the summer time was always some of the most historical fun for me, but one of the best summers of both life and the music that became the soundtrack to it was hands down the summer of 2002.
The year 2002 was a very bright time for society after coming back from a turbulent, yet defining end of a year that was called 2001. The world was definitely a new place by the new year 2002, but this new place was a beautiful place and all the music of that came out at the time definitely captured the essence of what a new great day in age we were living in. After Christmas break I remember coming back to class in the third grade in the beginning of 2002 and being graced with an array of great music coming from every avenue and genre and how all the artist that were the creators of this music were captivating the entire planet with how vibrant and hypnotically enjoyable their music was. It would be at the arrival of the summer that I would feel the full effect of how great the music of 2002 really was, along with the rest of the world around me.
Relatively speaking, the summer of 2002 should have been a pain for me. That was the first time I had ever been exposed to the end of grade test (EOG) and when I took it twice before the summer I failed it and had to go to summer school. Yet, with all the free time that I did have over the summer, along with the amazing week long visit that me, my mom and my sisters received from my grandparents and big cousin from California, the summer was still a great one and the great music of the time would be the summer's soundtrack.
What makes a great summer? is it a summer of fun? a summer of parties? a summer of consciousness? a summer of relaxation? or a summer of love? I think it's safe to say all of these things are the key to a great summer, one way or another and music displays this spirit the best. Someone who brought a fun yet conscious flow of positivity to the j02' summer was No Limit Records superstar Mystikal with his album Tarantula.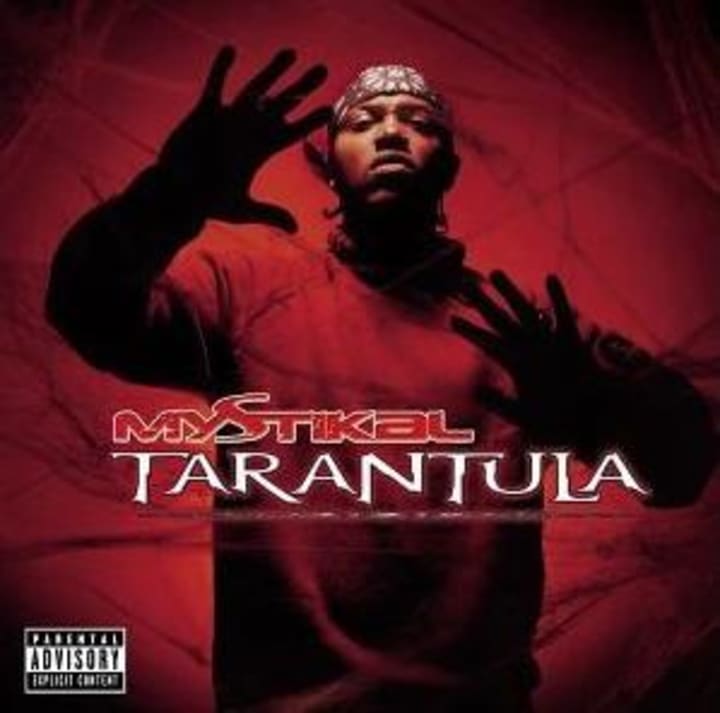 Technically this album came out in December of 2001, but of course its popularity soared throughout 2002. This album was released in the aftermath of the September 11th attacks and the new War on terror and the first single off of Tarantula titled "Bouncin' Back (Bumpin me against the wall)" would be Mystikal's old school funk inspired message to the American people about not living in fear in light of all the chaos going on in the world.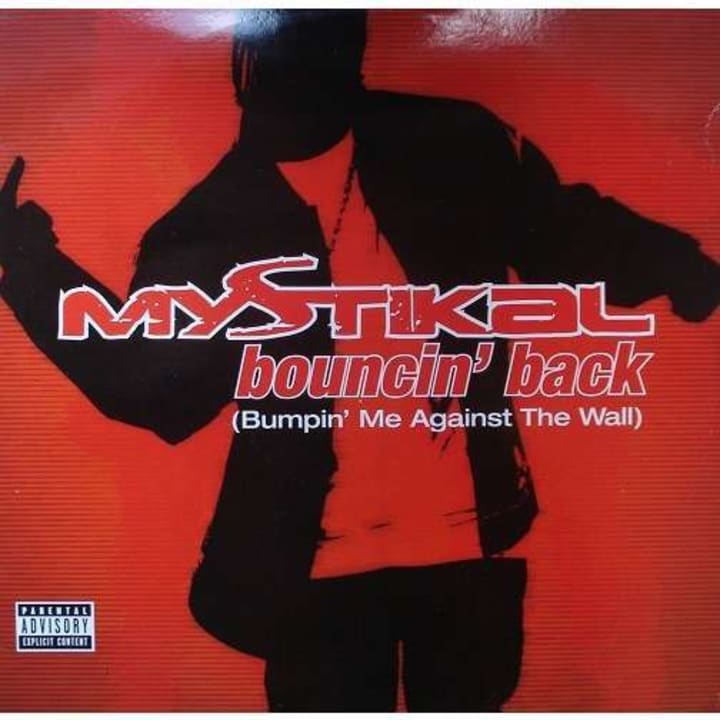 This song was definitely what many would call a banger during that summer, much like it was earlier in the year. The part that really struck a cord with me was I could tell that Mystikal was trying to make a statement of positivity in response to the 9/11 attacks and the new war time climate that we were living in, though I did not hear him mention so at any point in time back when the song first came out. It would not be until 18 years later when Mystikal was doing an interview where he mentioned the album that he actually confirmed what I was thinking all that time ago. Along with "Bouncin' Back" the title track "Tarantula" was also a great song that everyone around me enjoyed as well. A funky catchy tune and a relevant message is what Mystikal brought to the table with the album Tarantula and in doing so he also contributed to my internal soundtrack for the 02' summer.
What would the summer of 2002 have been without love, romance, and relationship talk? I honestly could not tell you because one of my top two favorite female R&B singers of all time made sure the summer was not void of these subjects, her name is Brandy and her 2002 album Full Moon contributed a beautiful tone of love, romance, and relationship 20 summers ago.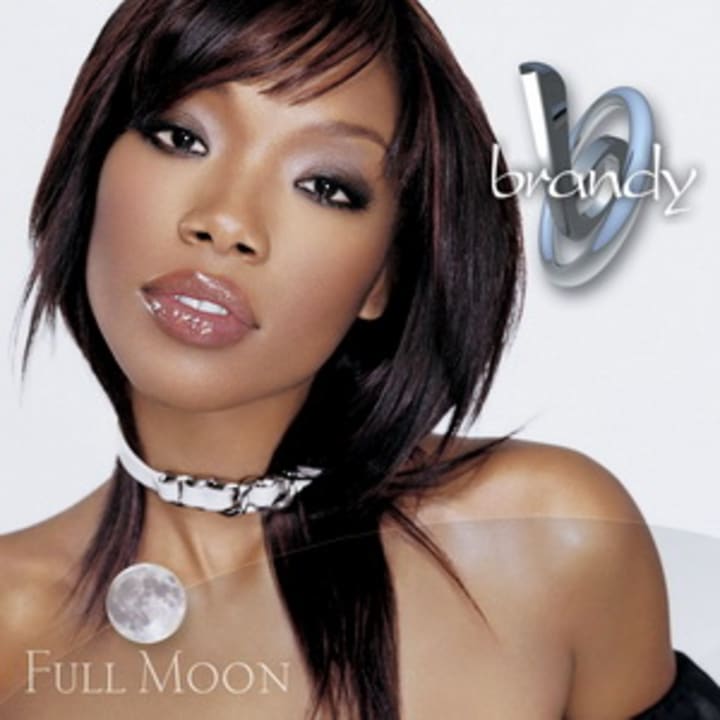 I have been a nerd for Brandy Norwood's music my entire life, but she really stole my heart in a unique way with this album. She had already kicked off the album on a high note with the first single off the album titled "What about Us?", an enjoyable bounce of a record produced by Rodney "Dark Child" Jerkins, the song is about the broken promises of a relationship. It would be the title track off the album titled "Full Moon" that would really solidify the album's contribution to the summer.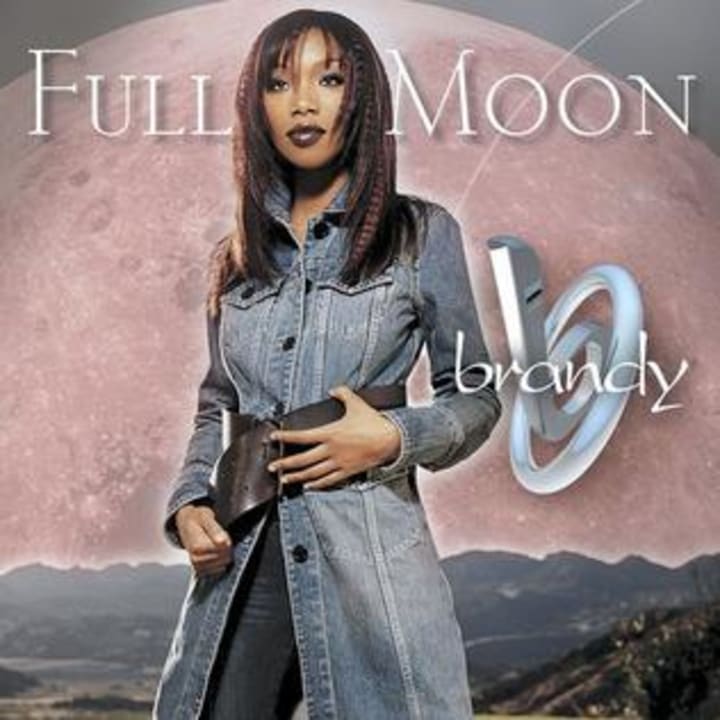 The way brandy's vocals just mellowed so well on this song made it the perfect song to listen to on a summer night. 20 years later I still find myself listening to the song "Full Moon" on warm summer nights when the sky is clear and the moon is out. This record really takes me back to a great place of nostalgia.
Like every other season in the year the summer is not complete without a good party and with every good party you have to have a great party song. The summer of 2002 had many great party songs and albums including: "You don't have to Call" by Usher, "Nothin'" by N.O.R.E, "Lights, Camera, Action" by Mr. Cheeks and "Pass the Courvoisier" by Busta Rhymes, among many others.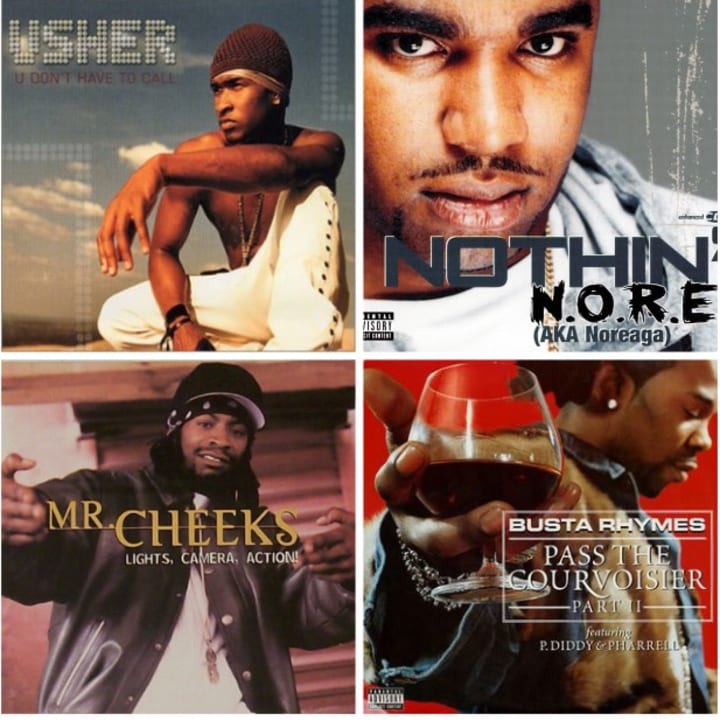 Some of the greatest party music that I ever heard in my entire life came out in the summer of 2002, but no party song reigned supreme like "Hot in Herre" by Nelly.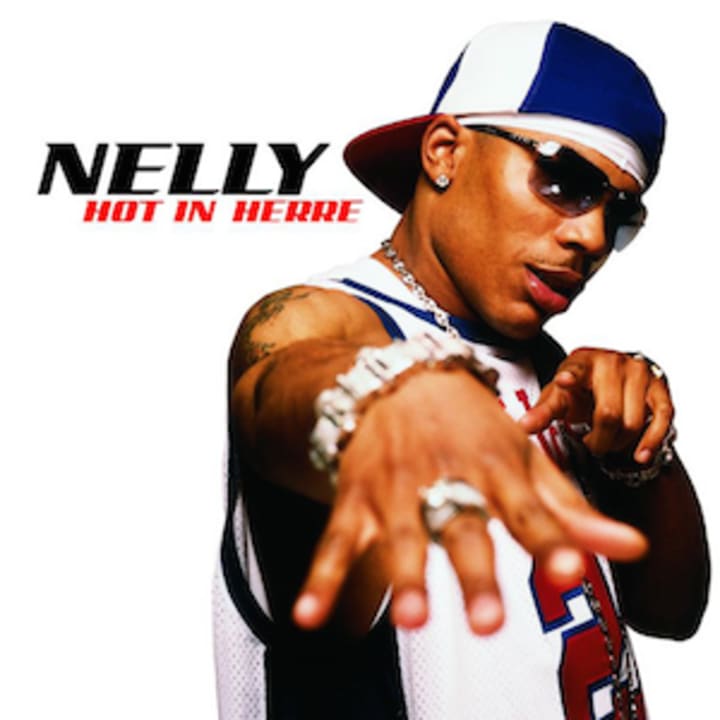 As the leading single released from his second studio album Nellyville, "Hot in Herre" heated up the airwaves and lit up every dance floor across the country during the summer of 2002, overall becoming one of the top five biggest songs of the entire year, setting and breaking records. The grooving impact of this song is one I'll never forget. I honestly couldn't go anywhere without hearing a man, woman and child singing the lyrics "It's gettin hot in Herre, so take off all your clothes". I easily remember it being my then two year old little sister's anthem and my grandparents laughing non stop when they would hear her sing it.
The summer of 2002 was not only a summer of newly introduced great music, but also a summer of new favorite music artist for me as well. This came to me in the form of Eminem and his third studio album The Eminem Show.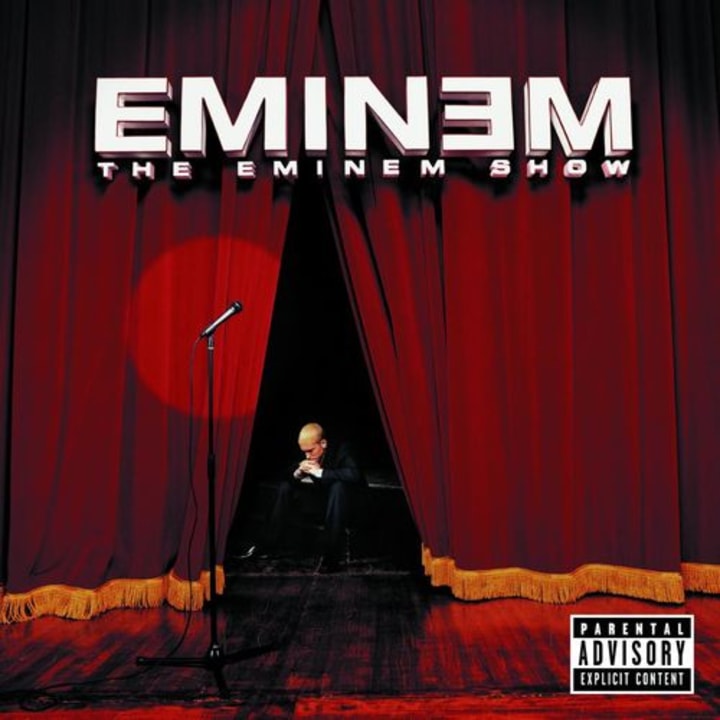 Prior to the release of this album I was not really an Eminem fan. As a big fan of the NWA Hip Hop family tree that he was spawned from I always thought he was greatly talented, but I never really connected with his music on a personal level before this album. It would not be until the release of this album that I would not only become a fan of him, but he would in time become one of my favorite rappers ever. The album first caught my attention with the beginning of the summer release of its first single "Without Me".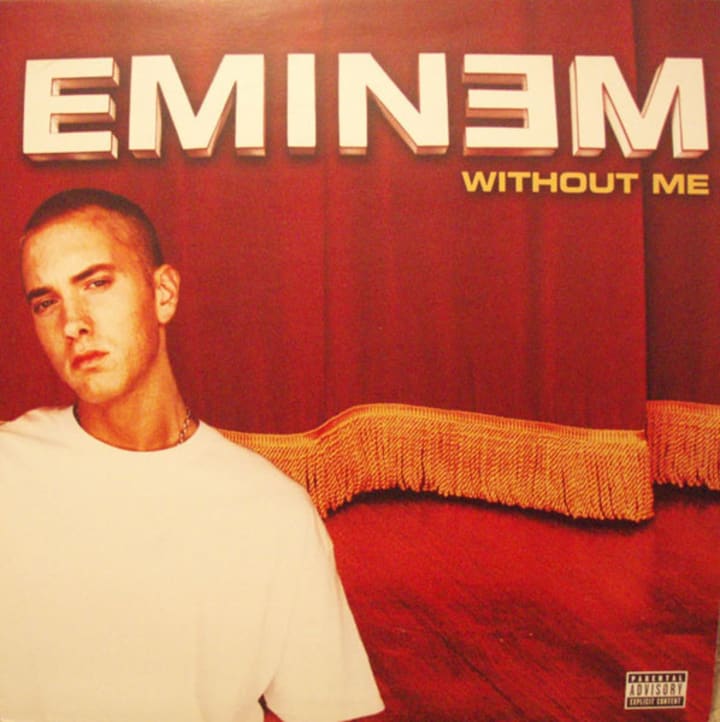 The tune of this song definitely captured the fun animated tone of the 02' summer and though I enjoyed how I could bounce and bob my head to the flow of the record, it was the music video for the song that really drew me to have favor towards Eminem. He really set a lovable comedic tone for music of the summer with that video and I love how comical it was, literally with its Batman and Robin style parody featuring super producer, Dr. Dre and Eminem himself, as humorous takes on the titular characters. I realized after my attachment to "Without Me" that I really was starting to like Eminem, but it would be the second single off the album that would close the summer out and established him as one of my favorite rappers, the song was "Cleaning Out My Closet".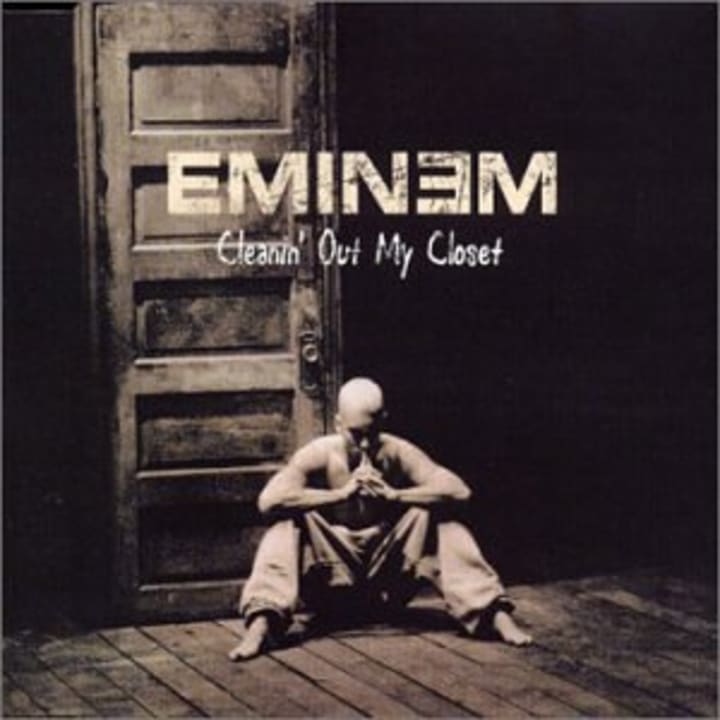 With "Cleaning Out My Closet" I saw a deep and in depth side of Eminem that I had never seen before. It wasn't just his serious subject matter that captivated me, but how much emotion he put in expressing the painful conflict he had with his mother. It really was something I could relate to as someone who has had a lot of conflict with my own mother as well. At the close of the summer Eminem really spoke to my personality and personal struggles with The Eminem Show and that's why for me it is one of the most defining albums of that incredible summer.
20 years later I look back on the summer of 2002 with not only the music I have listed above, but so much other music from that summer as well and I am reminded how much it really was a time to be alive. 20 summers later I still enjoy all of this music on a much deeper level because of the great memories that come to mind when I revisit these great expressions of art. Whether it is Hip Hop, R&B, Reggae, Rock or anything else, music will always be part of the soundtrack to my life such as it was 20 summers ago during that amazing year. Though the time of the summer of 2002 has come and gone, the blues from the tunes that lit up the soundwaves from that summer will forever live in my spirit, just as it did 20 summers ago.
pop culture
About the author
Hi I'm Joe Patterson. I am a writer at heart who is a big geek for film, music, and literature, which have all inspired me to be a writer. I rap, write stories both short and long, and I'm also aspiring to be an author and a filmmaker.
Reader insights
Be the first to share your insights about this piece.
Add your insights