Home Office
20 Sites to Write For
Here are 20 sites to write and share your work. Both paid and unpaid sites will be mentioned.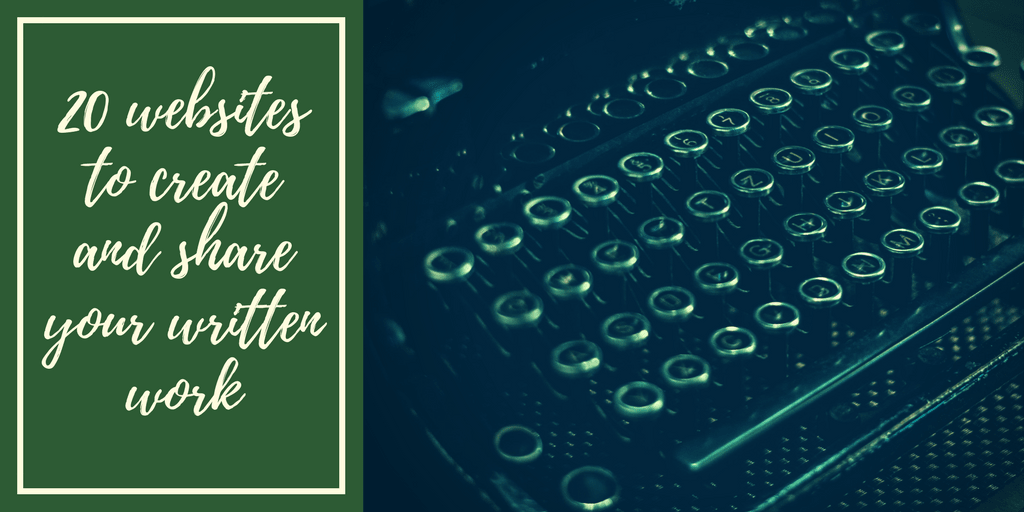 As a writer, there is nothing more satisfying than knowing that a reader is fully invested in my work. The money is nice, but I found feedback from readers a lot more rewarding. To this day, I still consider myself fortunate to have even earned a penny from my writings. I've decided to share 20 websites that I think are good to share and create written work for. I will also be mentioning both paid and unpaid work for this. Vocal.Media will also not feature on this list, but I think I can class it as an honourable mention.
1. Ciao UK!
Ciao is a price comparison site that compensates writers for creating reviews. The site has been around since the early 2000s. I've been a member of the site since 2010. Making money on this site will be slow at first, but I've found this site has been really valuable for my writing skills as well.
As important as it is to write the reviews, it's also a good idea to read and rate other reviews as well. Depending on how many pound signs there are on each product, you can earn between 0.5p-2p per rate.
You can use your Microsoft or Facebook account to log in as well, which has been quite convenient for me. Overall, Ciao is a good site to write reviews for, in my opinion, earning money will take time, but once you're a fully established member, it's worth it.
2. The Poetry Foundation
LinkAvailable for writers worldwide.
The Poetry Foundation is based in Chigaco and is constantly looking for original and previously unpublished poetry that is thought-provoking. On my writing course with the Internation Writing Program, they referenced this site quite a lot, and I wouldn't be surprised if other writing courses do the same. I think submitting a poem or two to this site is worth a go, even if you get rejected. They do pay a generous $10 per line.
Full terms and conditions here.
3. Flash Fiction Online
Flash Fiction Online is currently open for submissions and is looking for stories between 500–1000 words. They don't accept poetry, but they do accept all genres and material also previously published elsewhere. They pay $60 per story and for reprints two cents per word, so it's better to write original material.
4. 101 Words
This is a site where you can read and submit stories that are exactly 101 words. They do pay for work that has been chosen to be published and every submission gets feedback from editors, so even if your work is not chosen, you will come out of it with some valuable feedback and try again until it is accepted. It's quite a discipline to write a story with an exact word count.
5. Wattpad
Available worldwide in a variety of languages.
One of the biggest story collections. This is a place where many young writers with the internet will take their first steps as a writer. You will find lots of stories on here and also be able to write some of your own in any way that you want. You can sign in using Facebook or Twitter. I've found the site very easy to use, and I know a lot of people who have used Wattpad go on and sell their work on Amazon.
6. Fanfiction
This site has been around since the late 90s and remains one of the biggest fan fiction sites to date with millions of fan fics from nearly every TV Series, anime, book, and video game you can think of. They don't accept plays, scripts, content copied not in the public domain or any content rated NC-17, but that hasn't stopped millions of writers all over the world uploading them anyway.
Even though the site hasn't had an update in design, it's still one of the best sites to read and write fan fiction on and there is also a wide range of forums available to use as support, such as Writers' Anonymous.
7. Fiction Press
Fiction Press runs exactly the same as Fanfiction.net, the only difference is that Fiction Press is for original stories and they also have a section dedicated to poetry. Whilst it is not as popular as its sister site, it holds shares many of the benefits such as a system to look at stats and the ability to find beta readers and to take advantage of the forums.
8. Tumblr
One of the most popular social media platforms at the moment. It's a very good way to share and write stories on there. Its format makes it ideal to share poetry and flash fiction with its very useful tagging system. If readers like your work, they have the option to also reblog your work so you can get more readers and possibly more followers in the future.
9. Live Journal
Livejournal has been around for a very long time. It's the base for the famous celebrity gossip blog: "Oh No! They Didn't." Live Journal is also home to many writing challenges such as the 100 Prompt Challenges and 500 Themes.
It was also the original home of the Phoenix Wright Kink Meme, which remains one of the biggest Kink Memes on the internet to this day. A Kink Meme is normally done in blog form where people can request a story in their favourite "kink" with a prompt and hope that in return an author will write something for it in return. Many fandoms have done Kink Memes in the past but none have ever surpassed the Pheonix Wright Kink Meme, which is now being hosted on Dream Width.
Even though it's not as active as it used to be, there are many communities that are still active and open for people to submit work. You can still also host them on your own blog with Live Journal if you wish. I have many good memories with this site, so that's why I have no issues in recommending it.
10. Dream Width
If you want to experience what Live Journal was like during its prime, then look no further than Dream Width. Many abandoned their Live Journals for the likes of Tumblr and Dream Width since the site's upgrade and new ownership was met with some criticism.
Dream Width is more than just a carbon copy of Live Journal. It has a very slick and unique design and its format makes it very suitable for readers and likers alike.
11. Word Press
In my opinion, this is one of the best sites to start a writing blog. It's easy to use and simple to share stories and links to other sites. Word Press already holds host to websites that are accepting writing submissions such as ZeroFlash, Literary Shooter Magazine, Fictive Dream, and is also home to lots of book review sites. If you do build your own website there, it is possible to earn some passive income out of it for the future with the use of advertisement revenue and affiliates.
12. Creative Writing Ink
This is a very useful site for writers in the UK. They share links to writing competitions all over the country. They host hold their own weekly writing prompts using images. The winners of their own contests get a £10 Amazon voucher. They also offer courses and editing services.
13. Archive Of Our Own
Known as AO3 for short, this is a not-for-profit site that is open to all material including fan fiction, poetry, and original work. Over the years, AO3 has proven to be a great alternative to FF.Net and the option to download stories to our e-readers makes it even easier to read them on the go. Just don't expect many reviews, as many of the readers won't bother to leave a review, but will send kudos.
14. The Next Big Writer
The Next Big Writer is a premium workshop site. There is a free 7-day trial open for everybody and after that, it's $8 a month. The format of the site is pleasing and it is open to all kinds of writing. Every author on the site is given credits to use. You can spend them by submitting work and you gain credits by writing reviews a minimum of 50 words. If you're looking for critique by writers and professional writers without the fluff and BS, then this site is worth the investment.
15. Writer's Cafe
This is an online writing community that has been around for a while. It is free to join and you can share work easily. You also have the option of taking part in contests and looking for publishers and agents. All the courses on there are free.
16. Deviant Art
One of the biggest art communities online also features a large collection of stories out there including fan fiction, poems, stories, and visual poetry. As it's still a very popular site to this day, more people are sharing their writing as it can be used as a promotion for their work.
17. Writing Forums
This forum is free to use and also has tonnes of essential writing tips and advice out there, including grammar, punctuation, and characters. It is a big place and they often run contests and many of the members are willing to give advice. Both published and aspiring writers come on the site often. Fan fiction is not allowed on this board.
18. Kindle Publisher
This one is one of the most popular ones on this list. A new book is published on Amazon every five minutes and that is a lot of books. It's fast, easy, and painless most of the time. It's one of the best platforms to publish e-books and since making paperbacks available, it has helped authors get their work out there even more.
19. Lulu
Lulu has a special feature that I haven't found in a lot of self-publishing and submitting sites: accepting OTD files. Open office users can rejoice at the fact they won't have to convert their files on this. It's a very nice to self-publish stuff even though it's not as busy as KDP. They also have a good support system and reputation.
20. Storybird
This one is recently new to me. It allows you to create picture books to share and I quite like its concept. I think it's designed for younger audiences and for teachers to interact with their students, but I can see it as a good tool that will be used a lot in the future.
And that's just 20 websites that are available to you, but there are much more out there. There are still many scammers out there who are only interested in your money, but there are also many sites out there who are desperate for new material.
list