10 Insider Realities of the Movie and Television Businesses They Don't Teach in School
You can make a fortune. You can also pull your hair out of your head.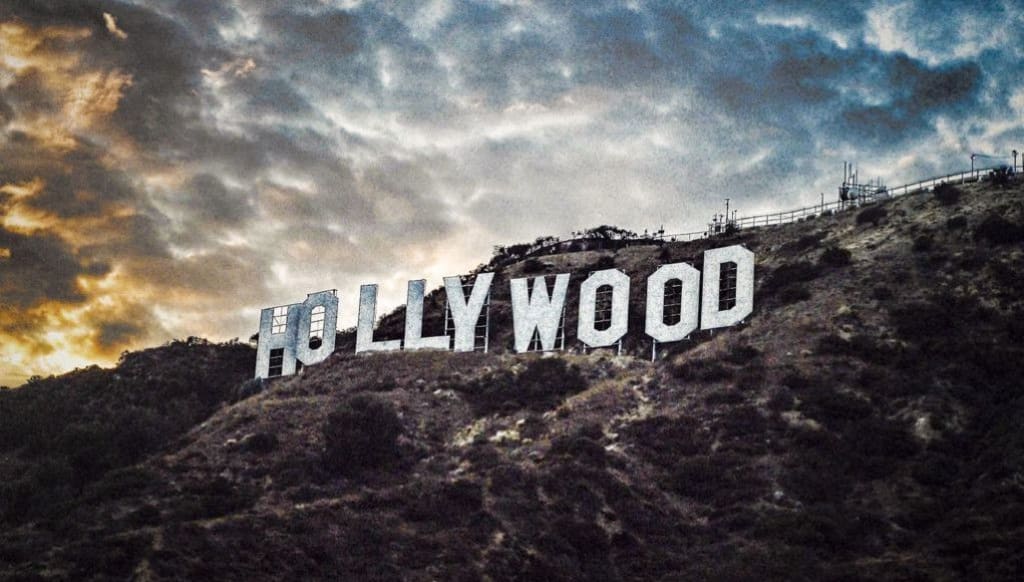 Despite the theories generally taught in film school, the realities of the movie and television businesses are frequently something else entirely.
As an introduction, five days of my work week as a writer-producer are spent developing material — projects of my own and in partnership with others — and taking meetings. I am in, on average, five pitch rooms weekly. The remaining two days of a seven-day week are spent developing my existing material, usually based on my own writing.
The following points will, I hope, help you level the playing field in terms of setting up or selling your feature film or television program.
Note: The entertainment business is akin to the Wild West. There are no rules, and though opportunities to sell film and television product are greater than ever due to the innumerable open markets for both, competition for success is also fiercer than ever.
Be aware.
Insider Realities:
I would like to begin with a differentiation, to clarify as we move forward …
Setting up a project, regardless of television or film, can mean any number of things: a) Having your project "optioned" for a limited time period, to a given entity (producer, network, streamer, studio, production company), to further develop and possibly attain financing. If that option is "executed," you will receive another payment, which will most often facilitate a change in ownership and copyright; b) Equal creative partnering on a project with a given entity; c) "Attaching" yourself to your own project with a given entity, and moving forward together to try to finance it.
Selling a project, in entertainment business vernacular, most often means exactly that. All rights to you project are sold; you receive a payment — or "payout" — and there is no guarantee your name will be attached to the project moving forward, unless contracted.
As I've said in prior articles, always use an attorney or strong rep for these purposes.
Onward.
The following points are guides only, to help you navigate the film and television maze. Again, there are no "rules" here, only actions recommended based on personal experience.
How to find money for your independent feature, outside of the usual movie channels: Living in Southern California, I hear many aspiring and established filmmakers talk about financing their next film with "private equity." Having run professional networking groups that have hosted a decade's worth of investor-filmmaker meetings, it's not so simple. The Securities and Exchange Commission (SEC) highly regulates the pursuit of attaining private equity investors for the purposes of purchasing securities, or shares, in a given project. If you are not a licensed broker dealer, both approaching equity investors for your purpose and signing them can be considered "unlawful" and, yes, punishable by a prison sentence. A friend of mine spent two years in a federal camp for doing exactly this. If you are approaching private equity with a legal Private Placement Memorandum (PPM), you can approach an unlimited number of accredited investors (those with a net worth of $2,500,000 or more, or a yearly income of $250,000 minimally), and up to 35 non-accredited investors.
The most and least effective ways to network: Never talk about yourself for an extended period of time if you are in the presence of someone who can influence your career. Ask more questions; show an interest in them. Seek personal hooks, engage, and don't bore them with your life's resume unless you are asked.
The value of utilizing stars' production companies when setting up your project: Attaching a celebrity of value can be a strong component in making your project more appealing for an option or sale. However, you run the risk, especially in television, of the outlet not approving of your talent. You need to be careful in formally attaching anyone for this reason, as un-attaching them can lead to production challenges and even lawsuits in the most extreme cases. For independent film, attaching top-level talent is considerably more positive than not. In either case, the question arises: "I don't have that many contacts. How can I get to talent at all?" Subscribe to imdbpro.com and begin making cold calls if you do not have a strong rep to do it for you. Further, use the site to research production companies run by said talent. Set up meetings whenever possible, going in with the openness of attaching the talent's production company as an Executive Producing company, and/or the talent themselves as an EP. It's incentive for them to possibly appear in your project if they are vested in it.
Debunking the myth of agents vs. attorneys: We've all heard it: "I called the company and they do not accept unsolicited manuscripts." Well, many do now due to 2019's ongoing Writers Guild of America conflict with agents. Further, the main reason for that turn-down has been because a company does not want to be sued. Let's say, for example, you submit a project. It is rejected. Five years later, the same company picks up a similar project. You claim that said company "stole" your work and now you threaten to sue. Companies avoid that risk by not accepting "unsolicited" projects. For more on these points, see here:
5. How to get your book or screenplay into the proper hands, even without contacts: See #3, above. Subscribe to imdbpro.com and make as many cold call solicitations as necessary. An agent typically expects you to do most of the work, unless you are an extraordinarily high-earning client, and then help you close later for their commission. Exceptions are rare, but they do exist.
6. The best internet resources to find the right producer for your work: Again, imdbpro.com and also your social media. As an example, many top producers and others in both industries read and respond to my Facebook posts. Leave PMs if necessary. Even if one of ten targets gets back to you, that's one more potential relationship than you had yesterday.
7. The psychology of celebrity, and how best to find and cultivate professional relationships with high-level achievers: Do not be a sycophant. Say "no" as necessary. Tell an unexpected joke to lighten the mood. Be yourself. Be different. For further information, find related talking points in this recent article:
8. Debunking the myth of having to live in Los Angeles or New York: The internet and your phone are your best friends. Use them and network. Email queries. Use tools such as Zoom and Skype for conferences calls. I attend numerous meetings where a head executive Skypes in due to travel constraints. It's more the norm now than ever before.
9. The true value of undiscovered published books and new voices: Immeasurable, and yet if the "voice" you are promoting does not stand out, the author and the producer party are wasting their time. As Steve Martin once said, "Be so good at something you can't be ignored." J.K. Rowling, as but one example, knows that well.
10. Anyone can do this. Technically, sure, nothing is impossible. But, if you don't have a thick skin, discipline, an engaging presence and, most of all, a substantial quality to your work, you will not succeed. The larger point of the preceding sentence is you can indeed work on all four of those points. In the end, the work is what matters, yet you will be judged as to your ability to complete your obligations in the process.
In Conclusion:
With the advent of video-on-demand in recent years, and the immense success of streamers such as Netflix, Hulu, Disney+ and Amazon, shooting a film or television project independently and selling it later is a stronger likelihood than ever before.
It is also, however, an insanely competitive marketplace.
Remember too, despite the "terrible" films or TV shows you may see on TV that make you wonder how the projects were ever made, quality does indeed count. Chances are those shows of the type you do not like have historically proven audiences.
Put your best foot forward, in all cases. Team up with an established producer to up your value. Ask around. Go online.
Do what it takes.
Thank you for reading.
If you have found this article of value, feel free to recommend, share and follow me here on Vocal, where I publish stories daily on a variety of topics.
industry
About the author
Joel is a writer-producer, and partner in TV development group Council Tree Productions. He has developed projects for Ovation TV, TNT, Decades TV and FOX Studios, among others.
Reader insights
Be the first to share your insights about this piece.
Add your insights