10 Career Advice Books for Moms Returning to Work
Making a return to the workforce after being a mom can be a daunting task for many women. The good news is that there are plenty of books for moms returning to work that can prove to be an asset on this journey.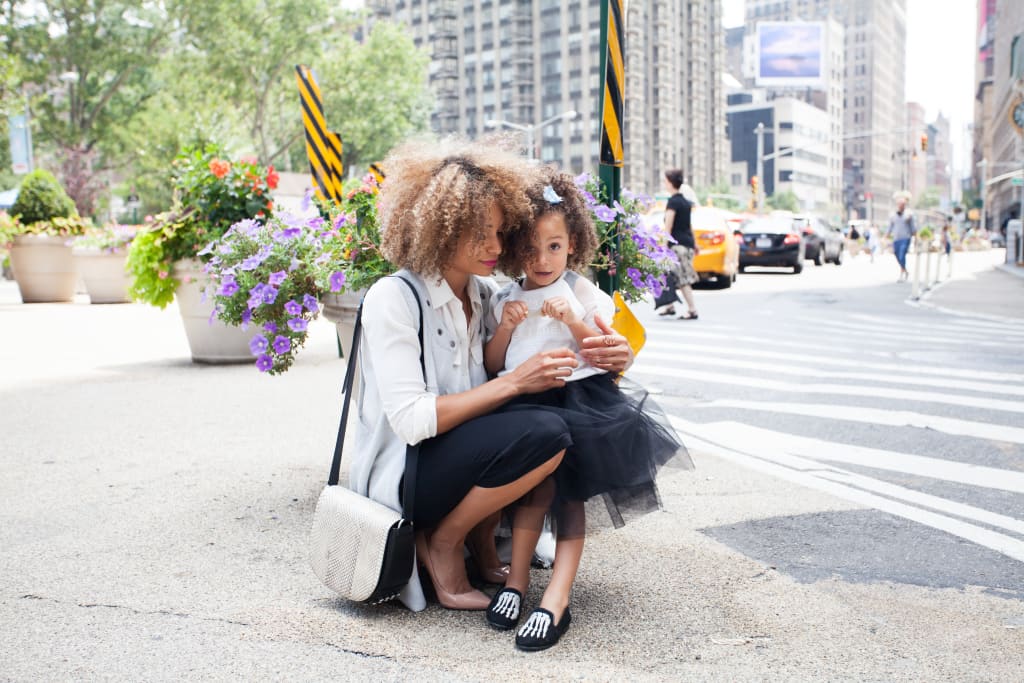 Source: Unsplash
At one point or another, you'll have raised your kids to a point where you might be thinking about returning to work. Whether you want to hit the ground running and work full time, or need something more part time. The quest to return to the workforce can seem a little overwhelming.
So many women struggle with the choice of staying home with the kids or remaining at work to further their career, and it might be a pretty easy choice once that little one is sleeping safely in your arms. Eventually though, the draw of being an independent, successful woman starts to pull at many women. In these instances, some find it's useful to look into books for moms returning to work for some useful insight.
Just because things might have changed doesn't mean that you have to go into it blind. Regardless of how long it's been since you last worked, the books for moms returning to work can help you navigate the challenges of being a working mom.
All Moms Work gives moms returning to work full time some short-term strategies to help them get back into the workforce. With ideas ranging from part time supplemental incomes to finding ways to tackle those career goals that were temporarily put on hold, this book gives practical and useful advice. The book focuses on ways to work from home to make some quick and necessary money, and also gives good tips for helping women transition back into full-time employment when they are ready.
Act Three is for women who are ready to once again transition back to work and pursue their career after raising their children. Whether the children are completely out of the house or simply old enough for a mom to start thinking about her career once again, the book has step by step strategies to help women be successful in this next stage of their lives. The book helps women who are struggling to find their identity apart from their role as a mother. Act Three treats this transition as a way to rediscover that part of you that wants as much professional success as you've had in your personal life as a mother.
Not all books are geared just towards mothers returning to work. Some of the best books for moms returning to the workforce are geared towards a broader audience. After all, anyone (mother or not) trying to find a new career can use a little direction. This book deals with the concept of the "do over." Or, rather, finding ways to reinvent yourself and make that necessary career shift that will be beneficial for many years to come.
Who doesn't like a good comeback story? How would you like to be the main character in your own great comeback story? What this book will do is help you plan out your attack when you transition back to work. Whether you need help explaining that gap in your resume or finding a job with the flexibility your life needs, this book for career guidance has real world advice from moms who have been in your shoes and achieved their goals.
This book deals with some of the fears and realities associated with moms returning to work. Going back to work can seem like an almost impossible task for many women who feel like the job market has passed them by while they were raising their children. This book deals with real life stories from women who struggled with their own return to work. By sharing the successes and failures of these women, the author helps women create a useful strategy to get back into the workforce and find success doing so.
This has been one of the most popular job search books for over 10 years. Author Richard Bolles breaks down the job search process and gives practical advice for anyone, young or experienced, looking to branch out in the career world. What he does is take the mystery out of the job search process to help readers find a job that best fits their career goals. Updated for 2019, Bolles revamped his methods for using social media and different job search strategies as a tool to help the readers of his book.
Back on the Career Track takes real life examples of women who took a career detour to raise a family and then returned to find success in the workplace. This is one of the best books for moms returning to work who want to see how other women in a similar situation dealt with the challenges of being absent from it for years. What the book provides is a useful strategy to take that initial step to re-launching your career. This is a step by step guide that would benefit any mom looking to make a triumphant return to work.
This is one of the books for moms returning to work that tackles the topic of how to adjust after taking maternity leave. While this isn't about finding a new career, this book give practical advice for mothers who need to transition back to their regular jobs after having a baby. Whether it is your first or fourth, there are resources that help women readjust to the workforce, change their mindset, finding new flexibility in their old job, and a variety of other topics. It is billed as a community of successful working moms, and readers are encouraged to become part of the community where shared experiences can benefit anyone needing the extra support.
Author Anne-Marie Slaughter worked under Hillary Clinton in the State Department as the Director of Policy Planning. She writes about the challenges of balancing such a high power job with the responsibilities of raising a family. Slaughter eventually decided to leave her job in Washington to transition back to work within academia. The book deals with some controversial issues, explores the meaning of equality across gender and job lines, and is one you should read to advance your career if you feel you're being subjected to prejudice at work because of your status as a mother.
Odd Mom Entrepreneur Out is geared towards women who want to find ways to be successful working from home. The book has 11 experts who built successful businesses, all while working primarily from their homes. Some of the contributors in the book have created seven figure incomes from their businesses. These entrepreneurs share their tips on creating successful business ventures while still managing to be the type of moms their families need them to be, making these books among those every entrepreneur should read. Readers will see that there is a balance, and that choosing a career doesn't mean sacrificing quality mom time.
These books for moms returning to work are valuable tools that will help any mom looking to make her return to the working world. Regardless of your personal career goals or needs, these books will prove to be a valuable asset in your quest to reach your personal and professional goals.
book review
Just another 20 something trying to break the glass ceiling one blazer at a time. Get your own coffee...