10 Best eCommerce Website Builders
Some of the most popular website builders for your next eCommerce project.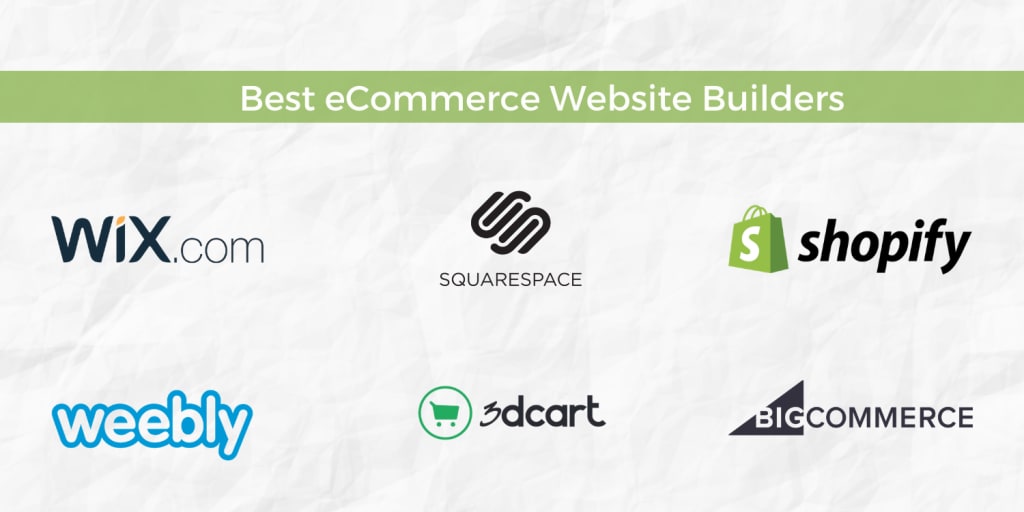 eCommerce website builders are equally useful for running a niche online shop and selling thousands of different products online. Many people rely on them because they lack the knowledge to create, code, and design a website. Then, there's secure payment information processing, customer support, quick loading times, flash sales, and things that aren't apparent until you actually start. Plus, it makes sense to use resource that was thoroughly tested instead of experimenting and mostly failing, thus losing customers in the process.
To gain the aforementioned benefits and avoid trial and error, pick a favorite among the best eCommerce builders below:
1. Shopify
Perhaps the best-known service for building an eCommerce website, Shopify, is an all-in-one solution. They not only host your website but also offer a selection of hundreds of attractive and functional online store theme templates. Best of all, you can drag-and-drop or click-to-edit to alter every nook and cranny of them. To reduce your risk, Shopify offers a 14-day free trial, no credit card required. Additionally, they provide you with all of the marketing, SEO, and advertising tools you'll need, plus precise customer analytics. Did we mention an App Store with more than 4,100 apps that integrate with it, Customer Support you can contact 24/7, and 4 price tiers to choose from?
2. Wix

Wix is our second choice, although many consider it a top eCommerce building service. And not only eCommerce - you can build and host any type of website with Wix. It is an excellent website builder as well. Unlike Shopify, it has hundreds of free templates that are beautiful and optimized for quick loading times and mobile devices. They are just as easy to edit - no coding knowledge needed, only dragging and dropping and in-frontend editing. Even better, you're getting SEO tips and features to boost store performance, and Wix takes no commission on your sales. Finally, there are 4 payment plans to choose from, allowing you to upgrade as you grow your online business.
3. BigCommerce

BigCommerce is dedicated to people who have some experience already, and only need to grow yet another business online. This is obvious when you see the features of BigCommerce that support scalability. For one, they allow you to choose a payment wall on your own and customize every step of the checkout experience. Plus, they don't charge commission fees on your sales and allow you to sell services and products instead of only products. Although it's not as beginner-friendly as Wix or Squarespace, you can still pick a theme template. Then, simply edit on the frontend directly, and drag-and-drop elements.
4. Squarespace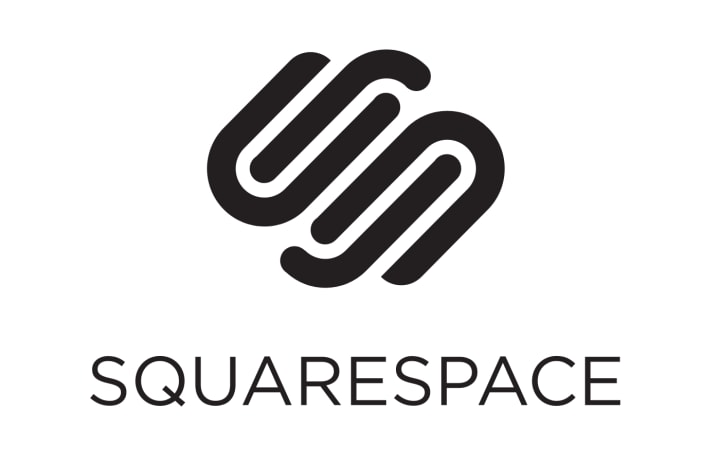 Squarespace is among the best services for building an eCommerce website fitting for first-time users. Long story short, if you plan on marketing and selling anything via social media, it should be your go-to. In fact, we bet you've heard about Squarespace through incessant ads in videos, or word of mouth from one of its users on the Internet. They provide you with pretty, sleek, optimized, and modern templates that are easy to customize. But just like social media, they are designed to sell a few key products by mesmerizing customers with beauty. Not a lot of frontend selling features or payment gateway options here.
5. Weebly

Weebly is simple and easy to use, and like Wix, can be used for any niche under the sun. It's an ideal choice if you plan on blogging or educating your customers rather than solely building an eCommerce store online. This is thanks to great SEO tools to improve performance and draw traffic, as a selection of advertising, marketing, and analytics tools to help you on the way. In our opinion, if you're just starting or you have a small business that needs an online component, you should sign up for Weebly. Its payment plans are also significantly cheaper, making it perfect for those on a small budget.
6. Square Online

Square Online is, in our opinion, the best free eCommerce builder. It allows you to start selling online with no strings attached, and rather quickly and easily. Simply pick one of many free templates, edit product information, and pay them a fee every time you make a transaction. It has a great backend with analytics and offers powerful marketing tools geared toward newsletter and social media. The flaw is that the transaction fee is pretty high for our taste. We recommend signing up for a payment plan after you start making steady sales.
7. 3Dcart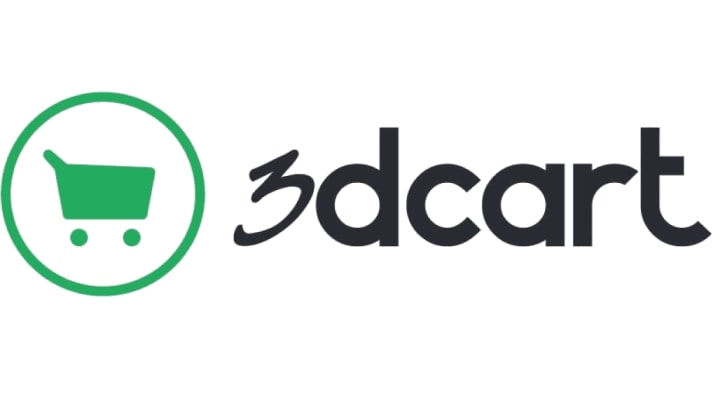 Got some coding/designing experience or plan on hiring a developer? If so, 3Dcart is probably the best eCommerce builder service if you need a base store, but want to build and customize every part of it to achieve a certain look and feel. But wait, why would you pay instead of building a website on your own, then? Well, because of its highly-advanced tools for SEO, marketing, advertising and promotions, payment walls, shipping, newsletter sending, auto-responses, customer service, and more. Plus, its 5 distinct payment plans allow you to upgrade as you go.
8. Big Cartel

Big Cartel is a simple eCommerce online store builder intended for makers, artists, or anyone selling niche products. If you have up to 5 products to sell, you can use Big Cartel for free. However, the real potential hides in multiple payment plan tiers that are perhaps the cheapest among all builders on our list. They add features such as add inventory tracking, analytics, advertising, marketing, limited-time sales, and bulk editing of products. And, since Big Cartel is dedicated to artists, you can also expect a large selection of gorgeous yet functional themes that draw, then retain customers. Its Sales Tax Autopilot makes international selling effortless, too.
9. WooCommerce

WooCommerce, the top WordPress plugin for eCommerce, is free if you have a WordPress website up and running. It's extremely powerful in the right hands and has plenty of extensions, features, and bonus functionalities. The plugin is also suited for people who plan to sell thousands of products or need multilingual support to sell internationally. Contrarily, WooCommerce is not a good option if you're new to this, and have yet to buy hosting and domain. You'll be losing on drag-and-drop features and 24/7 customer support, and if you run into an issue or need advice, you must hire an expert.
10. Volusion

In the end, here's an eCommerce website builder that has no transaction fees. It's a little harder to use and doesn't have as many eye-catching designs as Squarespace or Wix. Instead, Volusion focuses on functionality and sales features. We're talking backend analytics and data collection to help you improve and grow exponentially. It has powerful tools for tracking inventory, pushing recommended products, and improving marketing and advertising. Finally, generating product barcodes and choosing between payment methods and shipping options make Volusion stand out strong.
list
About the author
Reader insights
Be the first to share your insights about this piece.
Add your insights