1 in 6 unvaccinated COVID-infected people found to feel effects up to 2 years
COVID-infected people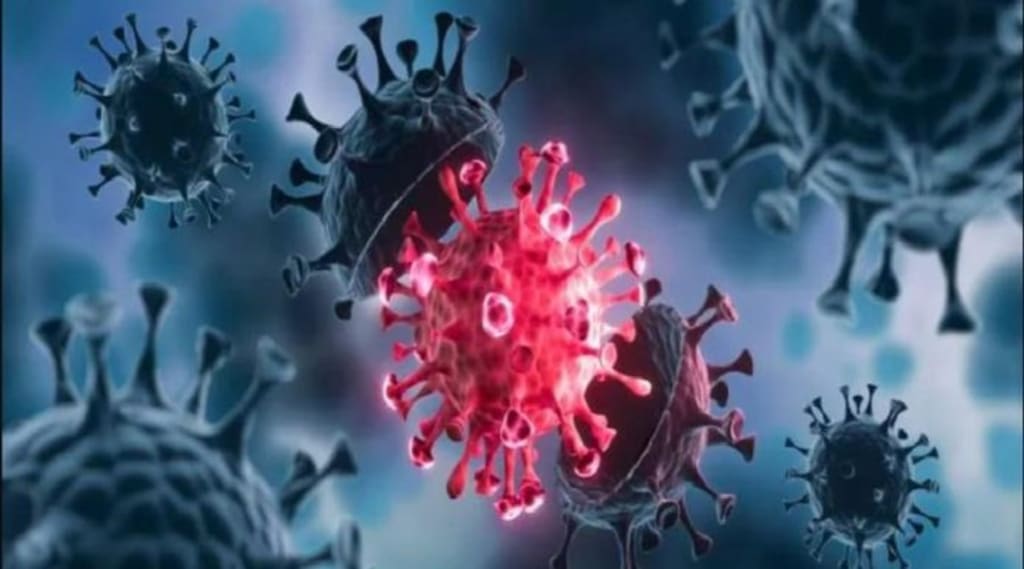 One in six unvaccinated individuals report that they are experiencing COVID-19 health effects up to two years after the infection.
This finding was made in a new study from the University of Zurich, Switzerland and published in The British Medical Journal.
The University of Zurich and other institutes examined 1,106 unvaccinated adults with an average age of 50 with a confirmed infection between August 6, 2020 and January 19, 2021, were studied. They also randomly selected 628 adults (average age 65) from the general population who had not had the virus.
Seventeen per cent of participants did not return to normal health and 18 per cent reported COVID-19 related symptoms 24 months after initial infection, the study found.
Overall, 55 per cent of the participants reported returning to their normal health in less than a month after infection, while 18 per cent reported recovery within one to three months. At six months, the study found 23 per cent of the participants to be unrecovered, a number that reduced to 19 per cent at 12 months and 17 per cent at 24 months.
Compared with people who did not have an infection, those with COVID-19 were found to have excess risks for both physical problems, such as altered taste or smell (9.8 per cent), malaise after exertion (9.4 per cent), and shortness of breath (7.8 per cent), and mental health issues, such as reduced concentration (8.3 per cent) and anxiety (4 per cent) at month six.
The researchers looked at patterns of recovery and symptom persistence over two years in adults from the Zurich SARS-CoV-2 Cohort, an ongoing study of individuals with confirmed SARS-CoV-2 infection.
Participants provided information on 23 potential long COVID symptoms six, 12, 18, and 24 months after infection. The study also took into account other potentially influential factors including age, sex, education, employment, and pre-existing health problems.
People who reported symptoms at all follow-ups or reported worsened symptoms were more likely to be older and to have pre-existing health problems, the study said.
The researchers acknowledged that these were observational findings and that there were several limitations, including that they focused on only wild type SARS-CoV-2 in an unvaccinated population and relied on self-reported health, which can be unreliable.
However, they said that regular assessments of a range of health outcomes, and similar findings after further analyses were found to strengthen the credibility of the estimates.
"Persisting health issues create significant challenges for affected individuals and pose an important burden on population health and healthcare services," wrote the authors, and they call for clinical trials "to establish effective interventions to reduce the burden of post-COVID-19 condition."
While most people who have COVID-19 recover soon after the initial phase of the disease, there are others who experience persistent health problems, known as long COVID, which can impact their quality of life and ability to work.
If you believe you have been exposed to COVID-19 or are experiencing symptoms, it's important to take the following steps:
Self-isolate: Stay at home and avoid contact with others to prevent the potential spread of the virus. If possible, designate a specific room and bathroom for your use only.
Monitor symptoms: Common symptoms of COVID-19 include fever, cough, sore throat, shortness of breath, loss of taste or smell, fatigue, body aches, and headaches. Keep track of your symptoms and seek medical attention if they worsen or if you experience severe symptoms.
Get tested: Contact your local health authorities or healthcare provider to schedule a COVID-19 test. Testing availability and protocols may vary depending on your location.
Seek medical advice: If your symptoms are severe or you have underlying health conditions, it's important to consult a healthcare professional for guidance. They can provide specific advice based on your situation.
Follow health guidelines: While awaiting test results or if you have confirmed COVID-19, follow the guidelines provided by health authorities. This typically includes wearing a mask, practicing good hand hygiene, maintaining physical distance from others, and avoiding public spaces.
Remember, it's always best to consult with healthcare professionals or local health authorities for specific advice and guidance based on your individual circumstances.
Reader insights
Be the first to share your insights about this piece.
Add your insights