"The Housemaid" Interview with Author Sarah A. Denzil
Indie author Sarah A. Denzil gives an insight into her latest psychological thriller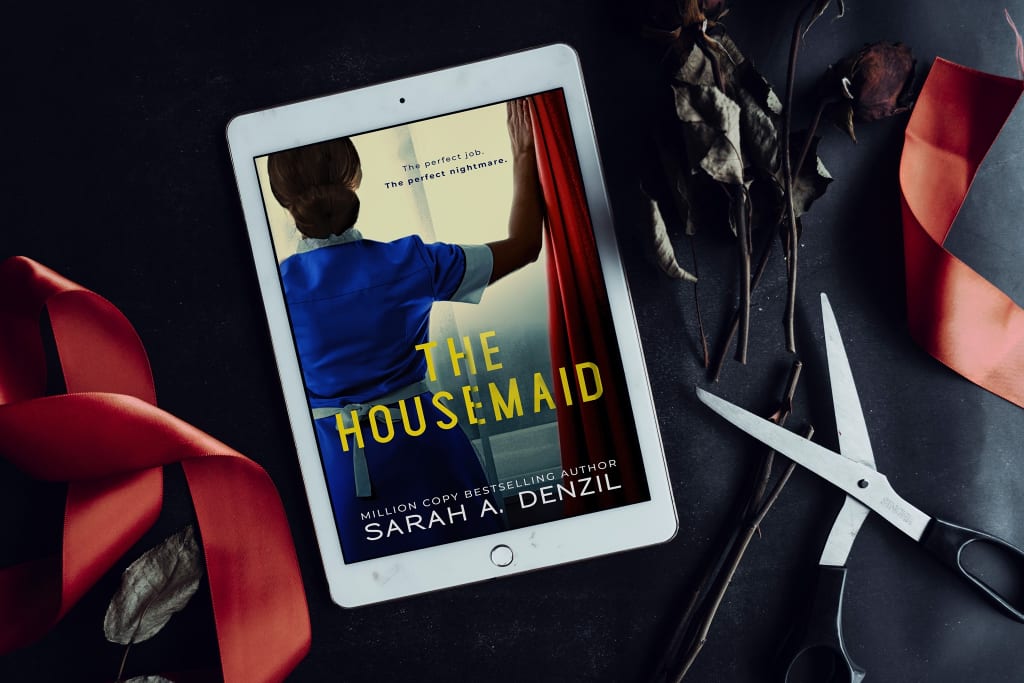 I had the absolute pleasure interviewing bestselling author Sarah A. Denzil - who has made a name for herself in the British thriller genre with compelling reads such as the Isabel Fielding trilogy, You Are Invited, Only Daughter, Little One, The Silent Child duology and Saving April (with the audiobooks for the latter two narrated by Downton Abby's Joanne Froggatt and Sophie McShera), all her books starring complex female leads in dark and twisted storylines.
With the her latest book, the Housemaid out this week, Sarah was kind enough to share some insights into what inspired her latest page-turner.
What inspired you to write this novel?
I've been wanting to write a psychological thriller with a Gothic-style setting for a while now, so I knew I wanted to include an old building steeped in history. And after watching the inequalities revealed by the pandemic, I felt like exploring the class system in Britain, and the way certain groups of people can be seen as disposable.
How would you say this protagonist differs from your previous novels?
She's younger than most of my protagonists. She's had a difficult start in life which has made her a little more cynical than most of my characters. She has a part of her that can self-sabotage at any moment, which means she can easily lean into a bad decision.
What is your writing process like?
I spend a lot of time thinking about a concept before I put pen to paper. But once I start, I work quite fast. My outlines tend to be scribbled down in a notebook, and then I break it down into chapters or follow the Take Off Your Pants method in Libby Hawker's book. I try and write a fast first draft, but some drafts take longer than others.
How do you approach writing your characters and bringing their relationships to life?
I tend to follow my instincts. Some characters begin life with a strong voice, and the cast falls naturally into place around the main character. Other characters take longer to develop. I could be changing dialogue, adding in humour or even changing names right up to the final draft.
What was an early experience where you learned that language had power?
The first bit of descriptive writing that really knocked me sideways was a paragraph in Wuthering Heights. Like a lot of people my age, I studied this book at school for A Level. I find that Wuthering Heights splits opinion based on a person's preference for language. Those who care more about plot tend to hate it, whereas those who love language more than plot love it. It's a great, misunderstood book with some of the most beautiful lines of description ever written.
What is the most difficult part of your artistic process?
I used to say editing, but I've grown to enjoy editing a little more with each book. Right now, in these uncertain times, I would say it's focus.
What do you hope readers take from this story?
I hope it makes them feel something. My books tend to have an emotional core to them, and sometimes readers tell me my thrillers have made them cry! I think books of all genres need to have emotion in them. It's definitely my preference when I read books because I want to feel connected to the characters. I'd also like them to be surprised, because there are a few twists in there!
If you could tell your younger writing self anything, what would it be?
Don't ignore the editor changing 'I sat' to 'I was sitting' because you're going to get a lot of frustrated emails from readers. Haha! At the time I was trying to go for a more informal tone in my book, but it really wasn't worth the hassle in the end.
What's your favourite under-appreciated novel?
For my books, I would say You Are Invited, which is a supernatural horror/thriller that doesn't sell as well as my other books. It was one of my favourites to write and I'd love to see it embraced by more readers.
In general, I'd say Jane Doe by Victoria Helen Stone. Jane is such a great character. I would love to see this book made into a TV series.
What would your advice be to any aspiring writers?
Find your path. Writers love to give advice, and sometimes it feels as though there's 'one way' to write books. There isn't. It takes trial and error. Not everyone can write a thousand words a day until it's finished. It can be overwhelming when there are so many different methods and beat sheets and so on. Throw as much at the wall as you can and see what sticks. And work with your personality rather than against it. I've learned that one the hard way.
What are you writing next?
I'm part way through the first draft of a new standalone psychological thriller. It's very early days so there's not much I can reveal just yet! But I do have a book release in September. It's the sequel to Silent Child, called Stolen Girl, and it's out in audio right now, but it'll be available as an ebook, paperback and hardback in September!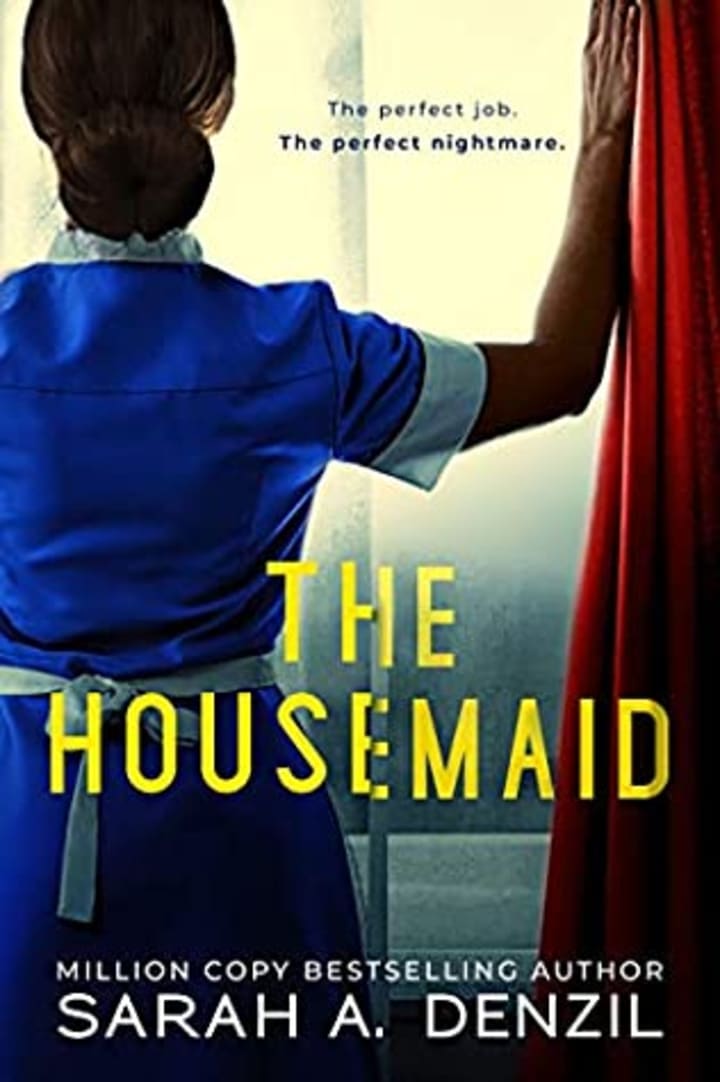 Housemaid wanted. Skills required: Discretion, and the willingness to go the extra mile.
It seems like the perfect job. Great wages, accommodation provided, and all located within the walls of Highwood Hall, a stunning stately home owned by the Howard family. Not many little girls dream of becoming a maid, but this is an opportunity for me to get back on my feet. And for me to revisit my past...
But I soon realise I've made a mistake. The strict housekeeper, Mrs Huxley, watches my every move, emerging from the shadows when least expected. Lord Howard's son, Alex, takes an interest in me, and as a former addict, I find myself drawn to him because I know he's bad for me.
There's a general atmosphere of unease at Highwood Hall, from the narrow tunnels laced throughout the sprawling house, to the abandoned north wing, rumoured to be haunted. It's easy to imagine the secrets hidden within these walls, like the secrets I hold close.
On my first day, I receive a mysterious package. I open up the pretty gift box to find a miniature doll version of me trapped inside a dollhouse. In this scene I'm dead, lying in a pool of red paint at the bottom of the perfectly recreated staircase. Someone sent this threatening diorama to me, but who even knows I work at the hall? And what do they want?
I know only one truth: my perfect job is turning into my perfect nightmare.
Amazon UK | Amazon US | Amazon Australia | Amazon Canada | Goodreads
About the Author
Sarah A. Denzil is a Wall Street Journal bestselling suspense writer. She is also known as young adult author Sarah Dalton.
Sarah lives in Yorkshire with her partner, enjoying the scenic countryside and rather unpredictable weather.
She is the author of international bestselling psychological thriller SILENT CHILD, which topped the bestseller lists on Amazon in the US, UK and Australia.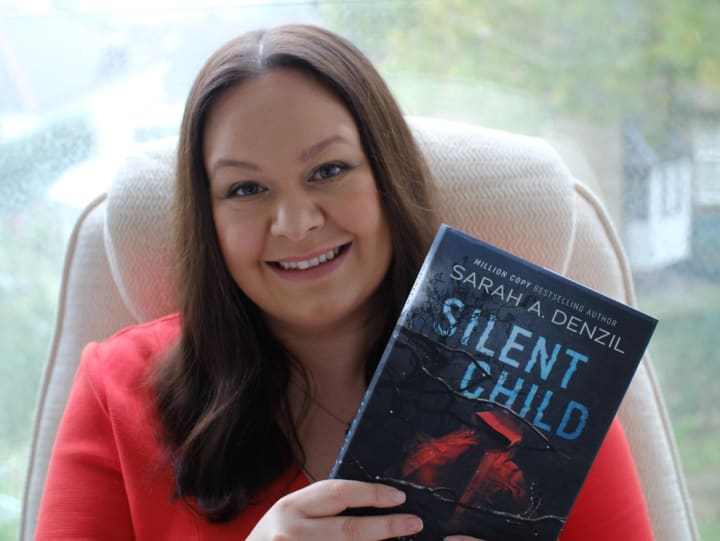 Instagram | Website | Facebook | Newsletter |
Thank you again to Sarah for a wonderful interview. You can also read AIDEN'S STORY, a short story and sequel to her SILENT CHILD. It's completely free here.