Talking With: Jeff DuJardin from 'Silent Life: The Story of the Lady in Black'
Interview with actor Jeff DuJardin, talking about his role as a documentary filmmaker in the new indie film inspired by the life and love of Rudolph Valentino.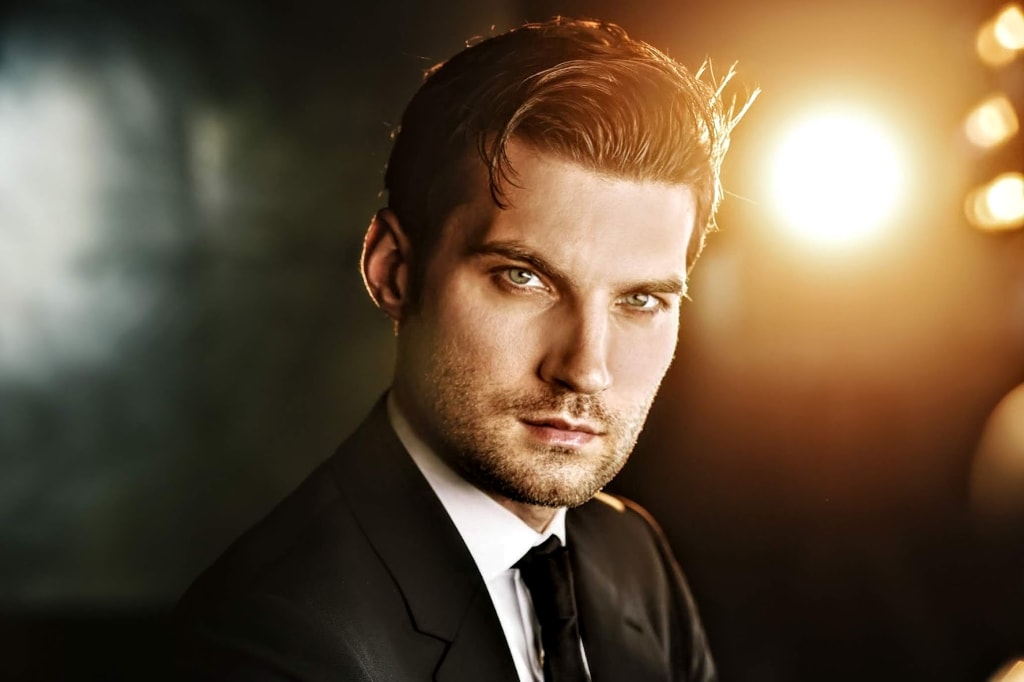 Jeff DuJardin
This edition of Talking With focuses on Jeff DuJardin, who uncovers a secret lover of the legendary actor Rudolph Valentino, played by Oscar nominated actress Terry Moore, in the new indie feature film, "Silent Life: The Story of the Lady in Black."
Directed by Vladislav Alex Kozlov, who also starring as Valentino, the film tells the story of a documentary filmmaker, Paul (DuJardin), discovering the untold story of the love affair between Hollywood's first male sex symbol, Rudolph Valentino, and a mysterious Lady in Black (Moore).
Isabella Rossellini, Franco Nero, Sherilyn Fenn, Paul Rodriguez, and Monte Markham also appear in the film, which recently premiered in the U.S. at the Sedona International Film Festival, winning Best Indie-Spirit Feature.
Jeff is no stranger to the festivals, winning Best Actor at San Diego's Fantastic Horror Festival for his starring in the period comedy feature, "The Frankenstein Monster Project." Plus, his own film project, "The Things We Can't Forgive," is also on the circuit winning awards, including Best Narrative Short at Venice Shorts. His credits also include spine-tingling television episodes of the true-tales series, True Nightmares.
To learn more, we are Talking With Jeff DuJardin:
Briefly explain your role in "Silent Life: The Story of the Lady in Black".
JEFF DUJARDIN: I play the role of Paul, who is a visionary and daring film documentarian trying to chronicle Old Hollywood. One figure that he wants to focus on is the legendary silent movie icon Rudolph Valentino, so he visits Hollywood Forever Cemetery during the yearly service that celebrates the legendary actor's life. Unexpectedly, Paul bumps into a mysterious lady dressed in a black veil, leaving a rose at Valentino's tomb. As any good film documentarian would do, Paul wants to investigate further.
What helped you the most in bringing the director character, Paul, to life?
JD: I actually used to direct a lot of music videos, which can be somewhat improvisational, and you have to be ready to point the cameras at anything at any given time, so I drew a lot from my past experiences. I also have a great relationship with the director Vladislav Kozlov, who brings passion to every project he does. And I feel that the character of Paul is very similar to Vlad in that relentless passion as a director.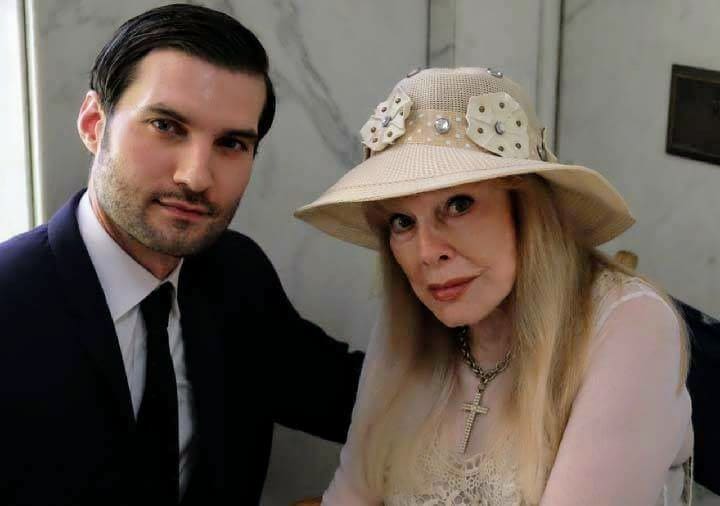 How was it to work opposite screen veteran Terry Moore?
JD: Terry was an inspiration to work with. We worked for hours every day, in the middle of July. There was no air conditioning in the mausoleum where Valentino is buried, but it did not phase Terry. She learned paragraphs and paragraphs of lines, at age 93, and she showed up every day to work with a smile on her face and bubbling energy. She has a drive unlike any other. And she always asked about what was going on in my life and truly cared. Hopefully the off-screen rapport that we shared translates on-screen as well.
Do you have a favorite scene from the movie? And was it also your favorite to shoot?
JD: There is a scene towards the end of the film where Paul and the Lady in Black meetup at a restaurant. The Lady in Black has something very important to tell Paul. Paul's cameras have stopped rolling, and it as if the two characters can be completely honest with each other for the first time. It is a powerful scene. We shot it overnight at Miceli's, which is Hollywood's oldest Italian restaurant. The piano was playing, and it felt like a blend of the past and the present.
What do you hope moviegoers to take away from the film?
JD: I hope moviegoers take away the sentiment that unconditional love and romance still exist. And that romantic stories from the past can still inspire our futures. The character of Paul has a love interest in the film, Laura (played by Bethany Caitlan Nicole), and I think the story of Valentino and the Lady in Black help ignite this budding relationship.
Where do you start when preparing for a role; and does that change depending on the genre?
JD: I usually start by asking myself how similar I am to this character in real life, and where I might need to grow. For this character, as I mentioned, I had experience directing music videos in the past, so that helped. But Paul is also a person who has been studying Old Hollywood, and so I had to watch a lot of YouTube videos about Rudolph Valentino and the silent film era. We also shot this film at Hollywood Forever Cemetery, where many many past stars are buried. I would like to think that some of their spirits inspired our performances. Sometimes during breaks, I would even lay on the grass at the cemetery and just soak in the energy. Vlad would have to come find me when it was time to start shooting again.
Did you know anything about Rudolph Valentino before working on the film?
JD: Yes, I had definitely heard of Rudolph Valentino, but I had never actually seen any of his work. So, part of my homework was watching some of his films, such as The Sheik, Blood and Sand, and The Eagle. I was very impressed with Valentino's acting ability, and I definitely think he could be a star in today's era. He told so much with just the glance of his eye, and his eyes spoke truth. I did not feel like he was over-acting, I felt like his acting was very grounded.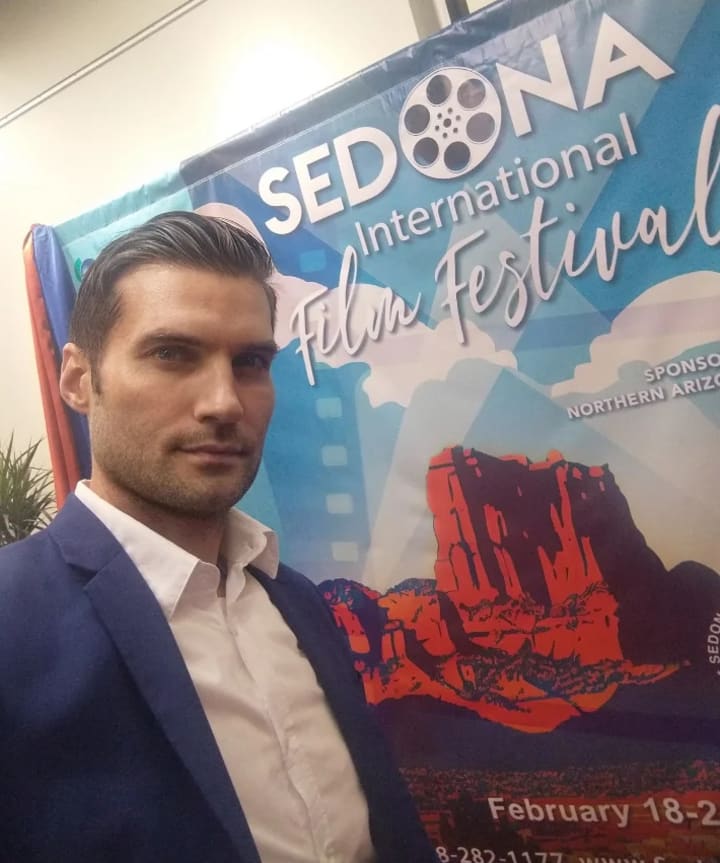 This is not your first time working with director Vladislav Kozlov; tell us about that relationship.
JD: I have known Vlad for several years now, and we have worked together on some successful projects. Vlad won Best Director for Killers at the Rhode Island International Film Festival, and I was nominated for Best Actor at Orlando for Immortalist, the feature length version of Killers, where I play a guy who wants to live forever. Our creative process works very fluidly together. We both rely heavily on imagination, memory, and emotion. We are both not afraid to think outside the box to get the shots we need for the story. When we were shooting a night scene on a beach in Malibu for one project, I once spontaneously decided to walk further and further into the ocean during a shouting match with God, and Vlad had the cameras follow me in. We are both crazy enough to get anything we need for the sake of the project.
We hear you're creating your own projects now; what can you share with us?
JD: Yes, I recently started a production company with my friend Tim McCombe called Hidden Cove Pictures. I love period pieces and we made a short film set in the 1930s, written by Zach Cox and starring Megan Cochrane, called The Things We Can't Forgive. It has already won Best Narrative Short at Venice Shorts in Venice, CA and is up for the same award at the Montreal Independent Film Festival.
Finally, is there anything else you'd like us to know?
JD: Lots of exciting projects in the works. 2023 is just getting started. Stay tuned!
Follow Jeff DuJardin on Instagram: @jeffdujardin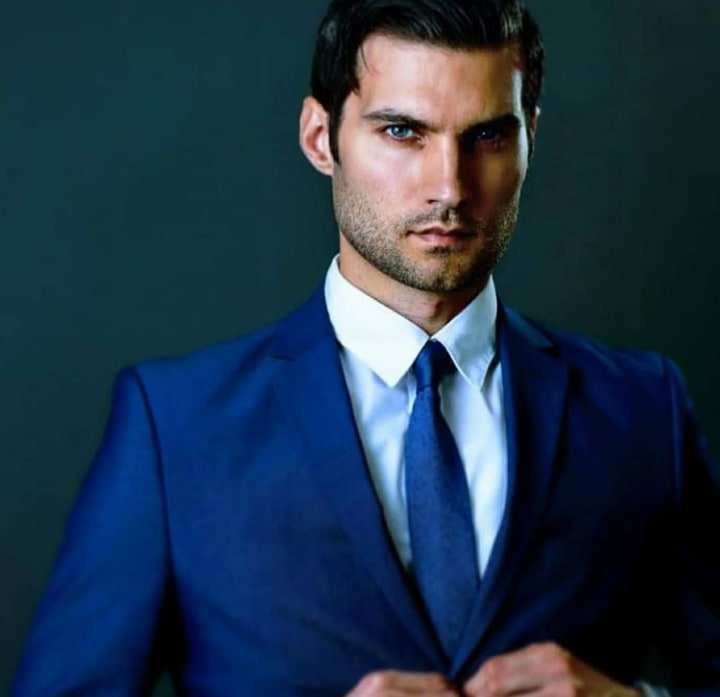 About the Creator
I write about entertainment and the inspiring people who create it. Interviews with actors and filmmakers revealing their latest projects and what influences them creatively.
Reader insights
Be the first to share your insights about this piece.
Add your insights