National Administrative Professionals Day
Interview with Virtual One Admin founder Shardé Brown

April 27th is National Administrative Professionals' Day, also known as Admin Day. This day recognizes the professionals who keep an office or business running smoothly on a day to day basis. On this day we highlight the work of secretaries, administrative assistants, receptionists, and other administrative support professionals. These professionals keep an office organized and efficient.
Today we interviewed the founder of Virtual One Admin, Shardé Brown. Her company is a virtual assistant agency that works with executives, high profile figures, entrepreneurs, and small business owners. They specialize in helping with the admin duties of their clients. Some of those responsibles include, social media, digital marketing, email management, bookkeeping, customer service, and event planning. Shardé gave us a look into her backstory as well as insight into the industry.
Tell us a little about yourself. Where'd you grow up?
I grew up in Baltimore, Maryland. My mom worked as an IT manager for a Fortune 500 company. She went on to start several businesses. My dad managed large project contracts and teams for a top industrial janitorial company. He also ran a profitable business on the side. So, entrepreneurship is certainly in my DNA!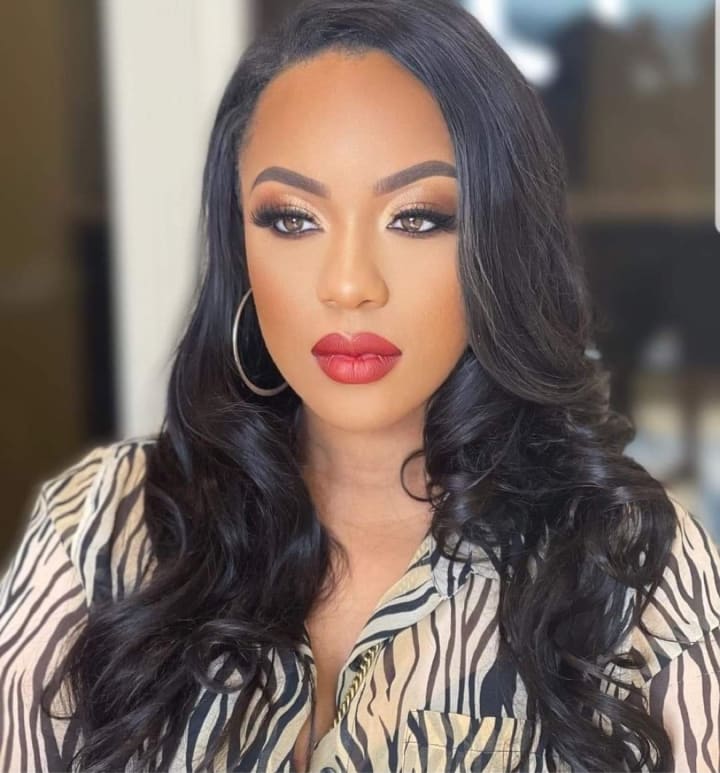 •Who is your business role model? Why?
Shardé: Though I have many great role models, I have to give credit to the one who inspired me from the very beginning, my mom. She built several successful businesses while helping others transform their lives. At an early age, she instilled in me the importance of leadership, working smarter, constant learning, and going after your dreams. She also taught me the importance of servitude, which is something I carry with me to this day. Her lessons served as an incredible example of what it meant to be a strong business leader. I admire her strength, determination, and resilience, and I'm forever grateful for the wisdom she passed down to me. She is truly my biggest inspiration, and I strive to make her proud and live up to the example she set.
•National Administrative Professionals Day is coming up. Why do you feel this role is so important?
Shardé: Administrative professionals play a vital role in any organization. They are the glue that keeps everything together and the unsung heroes that make things happen. Without them, companies would be chaotic, unproductive, and inefficient. Simply put, there's no way a business can function without an admin team.
So on this National Administrative Professionals Day, we celebrate the hard-working women and men in this space for their commitment and contributions to making businesses run smoothly.
To all of the amazing administrative professionals, keep up the great job! Don't stop pursuing your goals, continue learning, and always strive to be the best version of yourself. You have the power to make a positive impact through your work.
If you have an administrative professional in your life, be sure to let them know how much you appreciate them! A little acknowledgment can go a long way.
•Share your tips and tricks to being the best administrative professional.
Shardé: 5 tips for being the best administrative professional are:
1. Have excellent communication skills — The success of any relationship is founded on communication. You'll constantly be interacting with different people both within and outside the organization. It is essential to communicate effectively for positive outcomes and to maintain healthy relationships.
2. Think on your feet — It's crucial to anticipate the needs of those around you so that you're always prepared to lend a helping hand.
3. Be adaptable — With the ever-changing nature of business and our world today, it's important to be flexible and move with the times. Be open to new ways of working.
4. Never stop learning — To be the best, you need to constantly strive to learn and grow. Stay up to date on industry trends and new technologies. Be a lifelong learner!
5. Stay organized — This one is a no-brainer! As an admin professional, organization is key to your success. Keep on top of tasks, deadlines, and projects so that things run smoothly.
These are just a few tips, but if you can master these five things, you're well on your way to being a top-notch administrative professional!
Be sure to connect with Shardé and her company here
Creators
About the author
Sharing stories of those in the beauty, fashion, food and entrepreneurship space.
@lamorelifestylepr
Reader insights
Be the first to share your insights about this piece.
Add your insights