My Vocal Creators F.A.Q
My response to my Vocal Creators Interview Template.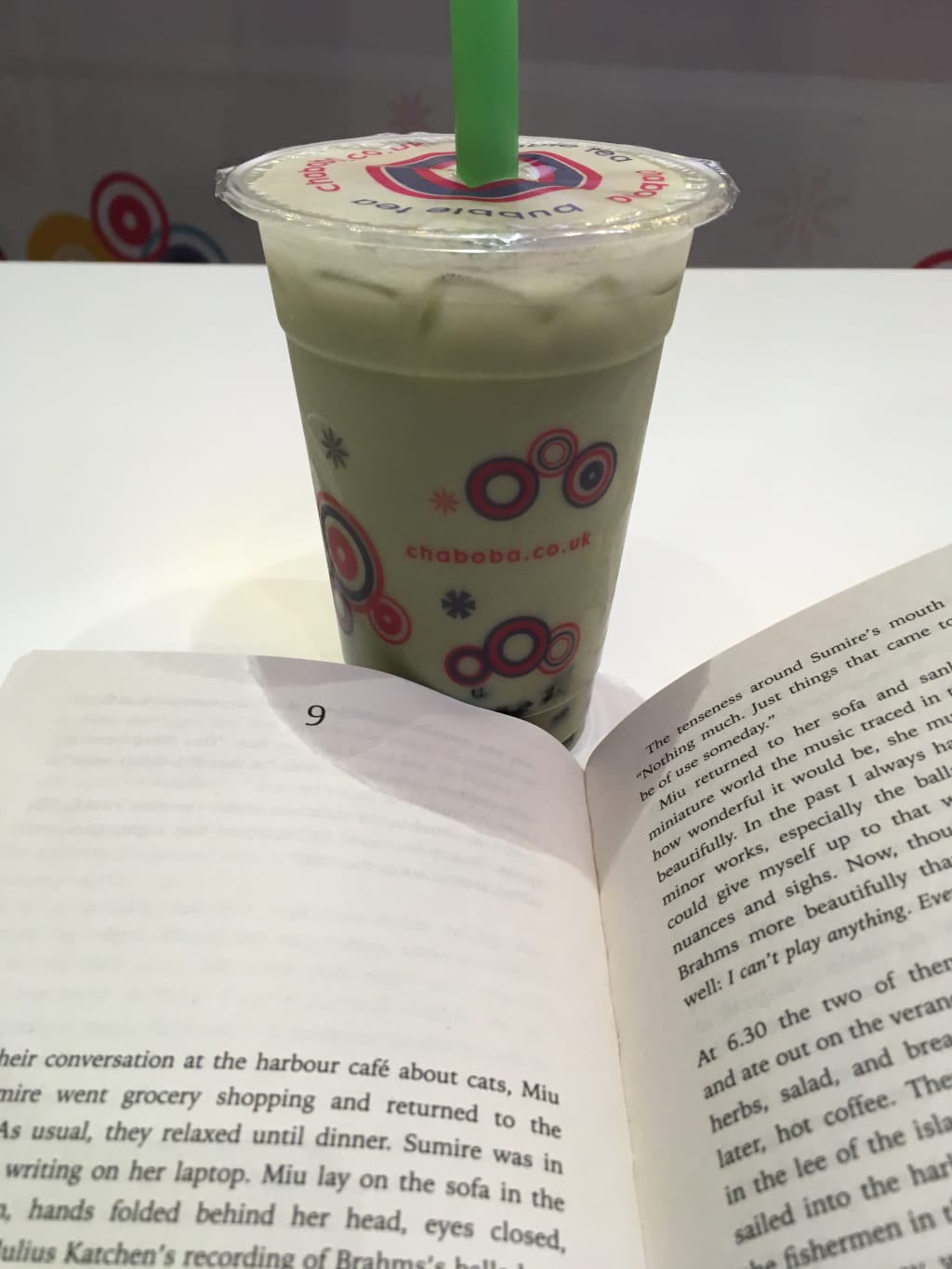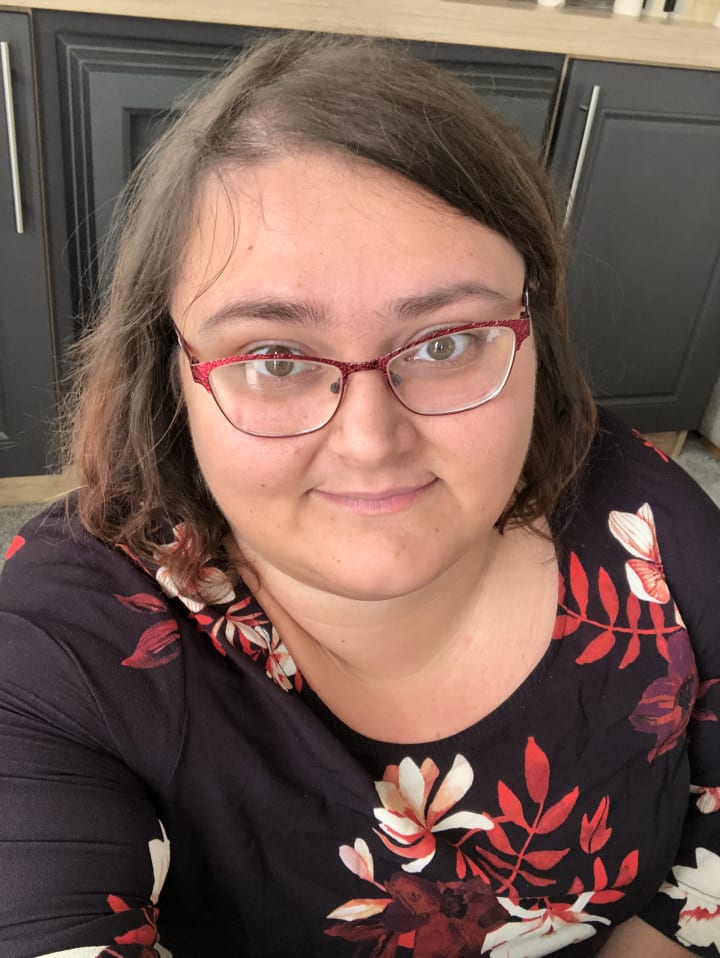 About Me
Tell us about yourself?
I am a 90's kid born and bred in England. I have worked in health and social care for nearly 10 years and have been writing all my life. I like travelling a lot too. I enjoy attending gigs and conventions.
What are your values?
I was baptised as a Christian and went to a Catholic school. I personally think that God doesn't give a toss about your gender identity, sexuality or your mistakes. If he exists, he would care about how you treat others. Political values, I lean more to the left, but I'm sort of more in the middle. I support LGBTQ+ and disability rights, and believe anyone with a sense of human decency would do the same. Not enough is being done to support the homeless and tackle climate change.
What shapes your writing?
Everything from my day-to-day life to what entertainment and news I am exposed to.
Where do you like to write?
I write wherever I can, but coffee shops are the best places to write for me.
Who are your biggest influences?
Stephen King's books introduced me to horrors within. I think I was very young when I first read Carrie. I remember I had Stephen King's Carrie and Pride and Predjudice in my hand at the library as a child, and the librarian said I was too young to read it. I managed to read both later. I love the grit and wit in Stephen King's works and I see his influence in many modern horror movies and games.
As problematic as she is now, J.K Rowling's Harry Potter series was a game-changer for me.
What other writing experiences have you had?
I've written and published many works over the years. I still write fan fics and poems from time to time and my most recent novel was a dystopian sci-fi called Game of Mass Destruction.
What other hobbies do you have outside of writing?
I love listening to music, attending gigs and conventions. Travelling really excites my experiences and lust for life.
What is a typical day-to-day life for you?
This one is impossible for me.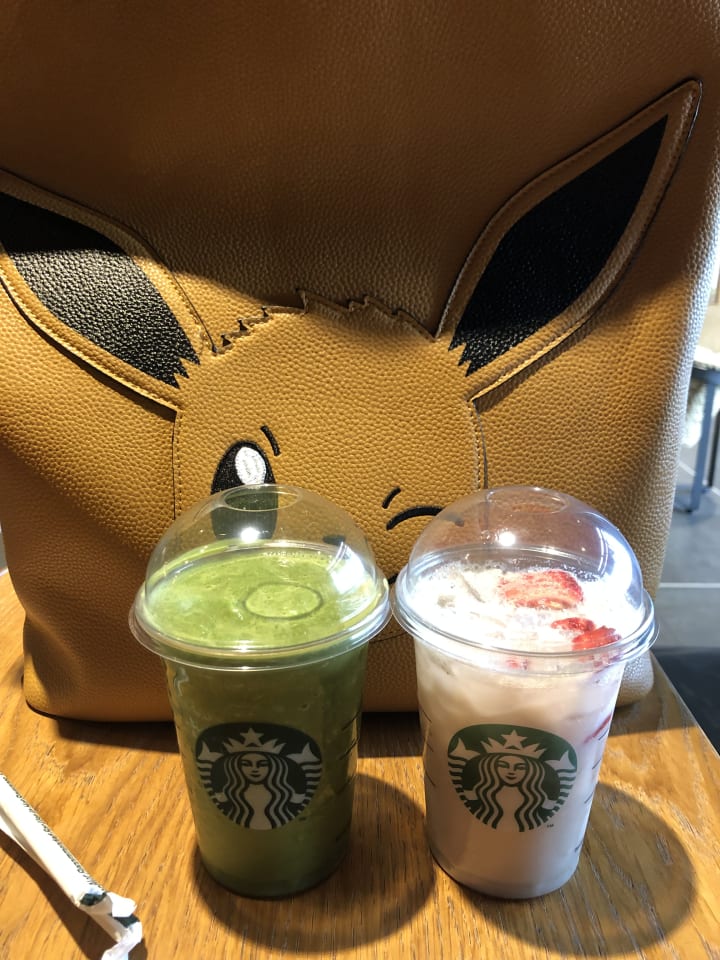 My Favourite Things
What are your favourite bands and singers?
My absolute favourite is Depeche Mode. I also love Nightwish, Within Temptation, Placebo, Babymetal and the Sugababes. Singers I love include Seal, Tarja, Björk, Christina Aguilera, Siobhan Donaghy and Klaus Nomi. I would be here all day listening all the bands and singers I like.
What are your favourite books?
There's a lot to choose from, but if I had to pick one it would be Battle Royale followed by Finger Smith. Also love Harry Potter and The Hunger Games.
Do you have any favourite writers?
There's several. Other than Stephen King and J.K Rowling, there's Roald Dhal, Alison Weir and Sarah Waters.
What are your favourite shows?
At the moment it's season one of Squid Game. I also love classic animes like Digimon and Pokemon.
Do you have any favourite actors?
There's a few from the top of my head: Whoopi Goldberg, Kou Shibasaki, Keanu Reeves, Jackie Chan, Rowan Atkinson, Dawn French, John Thaw and Maggie Smith.
What are your favourite games?
I love colourful RPGs like Pokemon and Animal Crossing. Also love the Ace Attorney series which has saved my life many times.
Do you have any favourite podcasts?
I don't really have a clear favourite yet, but like listening to interviews.
Do you have any favourite social media channels?
I love YouTube channels that analyses theories and what ifs from different fandoms.
What are your favourite foods to eat?
I am a vegetarian since August so anything plant-based appeals to me. My favourite meals include pumpkin katsu curry, vegetable sushi, califlower wings, and nut roast.
What are your drinks of choice?
Matcha (green tea) latte with oat/soya milk. I adore Starbuck's version of the pumpkin spice latte. I love bubble tea and cranberry juice. Most teas and coffees (So long as there is no dairy in it).
When it comes to alcohol, I'm no that fussy, but I love sweet and creamy drinks like Baileys.
What's your favourite thing to do on a night off?
Chilling, reading a book or anything that keeps me busy.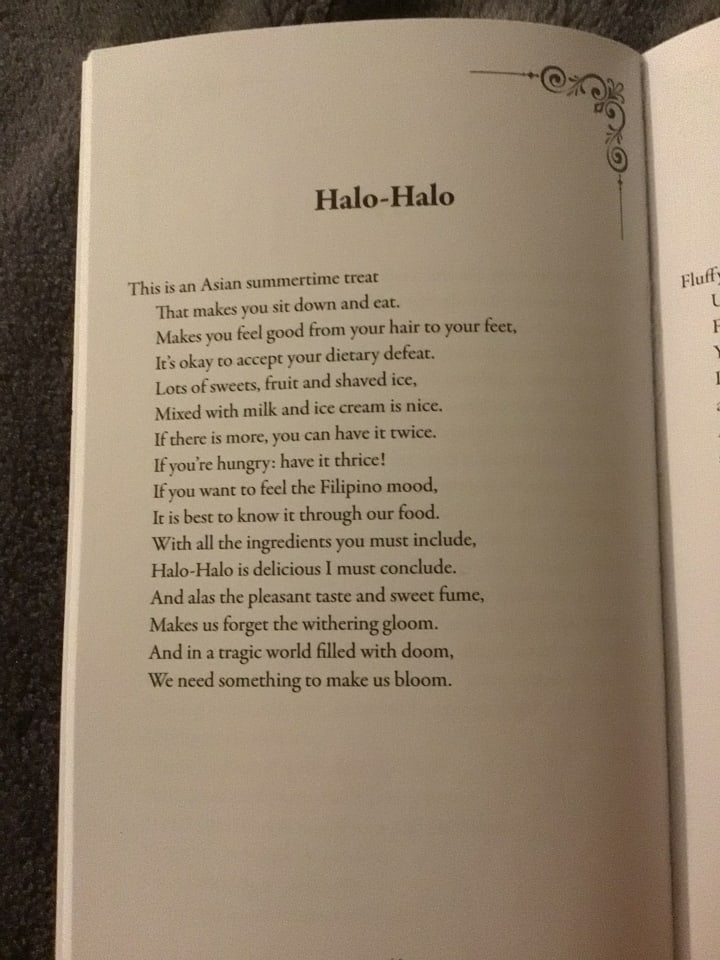 My Vocal Life
Why do you write on Vocal?
I saw a facebook advertisement for it on Facebook in 2017 and I've been on the platform ever since.
Have you ever written a top story?
I've written at least four. The last ones I wrote that became top stories was one of my Halloween playlists and my post about reading 100 books a year.
Do you enter the challenges?
Yes. I enter the ones that interest me.
How long have you been on Vocal for?
About four fours now. It will be five coming up to the summer next year.
Your favourite things about Vocal?
I love the community and Vocal has grown since I joined with all the great features.
Your least favourite things about Vocal?
I wish it was more well known. There's the odd issue with glitches now and again
What would you change about Vocal?
I would have a comment section!
Are you a Vocal+ member? If you are, what makes you stay as a Vocal+, and if not, why not?
I am. I wasn't going to stay, but then I got gifted free membership for taking part in a research study, and now I've decided to keep it even after the gifted membership is over.
What is your favourite story that you have published, and why?
I like this one because I write about the time when my first travelling dreams actually came true. Brings back lovely memories.
What is your most read story and why do you think it is your most popular work?
Starbucks is very SEO friendly. Also everybody loves coffee!
What is your least read story, why do you think this is the case?
I have a lot of works with 0 reads. This one stands out. I guess the reason a lot of them have 0 reads is because I haven't promoted them or they don't show up on searches. Through I tend to focus on sharing recent and popular works on here.
What has gone well on the Vocal platform?
I think learning how to build an audience and gain a niche amount of followers has made me do well on Vocal. I'm so close to reaching 50,000 reads. It would be so nice if I can do it by the end of the year.
What do you think could have improved your experiences on Vocal?
I think if I put more work towards my challenge entries, I could be in a chance of winning or placing.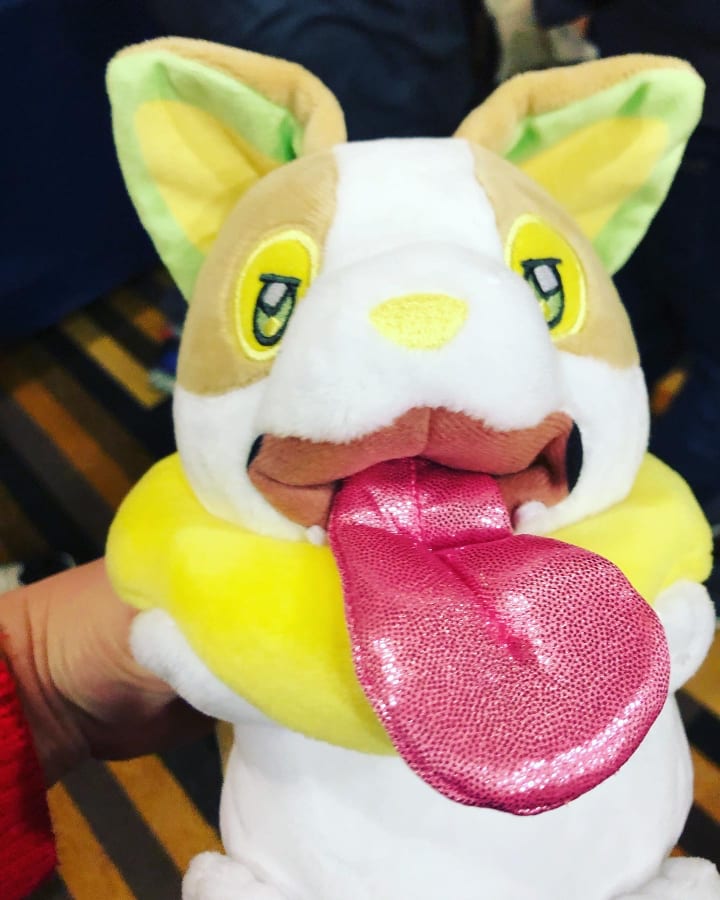 The Vocal Community
Have you ever been tipped?
I've been tipped several times and it's always boosted my confidence.
Have you ever tipped an author?
I believe I have a couple of times. I wish I was in a position where I could tip more to be honest.
How many subscribers do you currently have?
At the moment, I have 30 and I love you all.
How many authors have you subscribed to?
I actually don't know. I need to figure out how you can find out. More than 10 I think.
What was the last story on Vocal that you read?
This reminded me about the time when I was promoted at a job, and it made me hate the job. Despite the tough love advice, it also gives a message of hope as well.
What was the last Vocal story that you hearted?
Dave Gahan is the lead singer of Depeche Mode, one of my favourite bands. He has a lovely baritone voice. I was happy to read this because is also gave love to one of his solo albums that I think is greatly under appreciated.
Are you a member of any Facebook groups?
I'm in a lot of them, but there seems to be new groups being made everyday. It's quite cool. I'm in Vocal Saloon, the lounge and a few others. I think I lost count.
Are you a member of Vocal groups on other social media platforms?
I've joined several groups outside of Facebook, but not always active in all of them. I do lurk around. It's nice to see Vocal writers interacting with each other.
What has been your best experiance on Vocal?
Being invited to take part in the research survey. Never been invited to do anything like this before and it was so interesting and made me look forward to what Vocal brings out in the future.
What has been your worst experiance on Vocal?
I've moaned about the platform a few times, but never something bad enough to make me hate the platform. The only thing that I can say I can describe is the worst experiance is Tom Bradbury's passing. All of Vocal mourned for him.
What keeps you coming back to Vocal?
I like a lot of the content here and also like creating content here. Vocal is one of the most accepting platform I know.
Have you made any friends on Vocal?
Some of the people who write on Vocal are also my friends on Facebook. I am in a chat group with Vocal writers on Facebook and they're very supportive.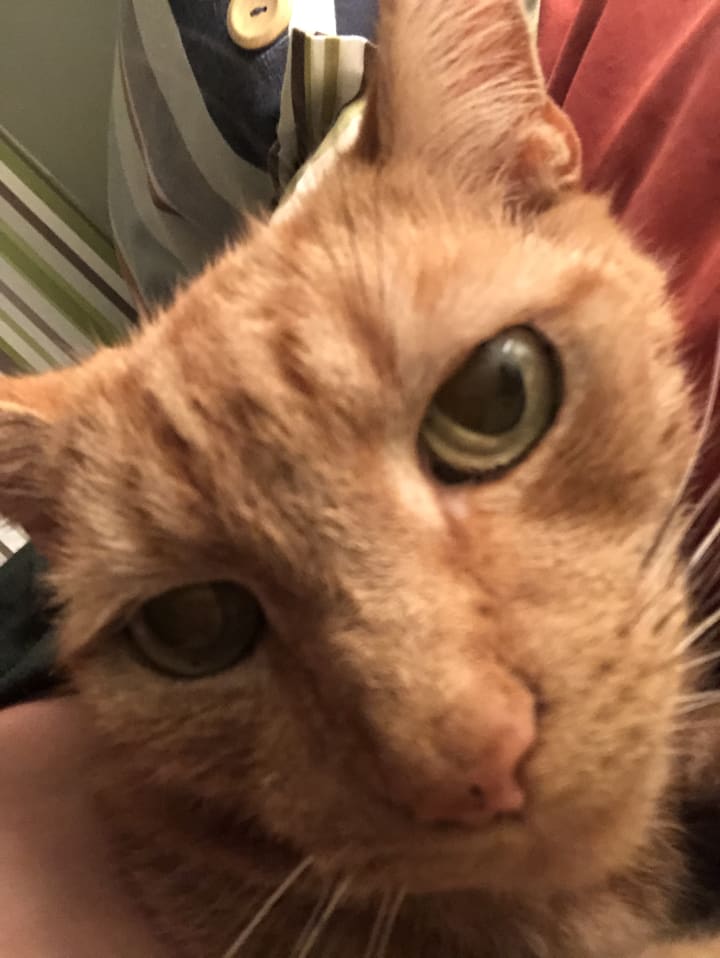 The Optional Silly Questions
What useless trivia do you find completely interesting?
My favourite Pokémon, Bellossom is the only Pokémon that loses a type when evolving without gaining another one or changing type.
What stuff are you bringing with you on holiday?
Obviously my phone. My Eevee handbag with a notebook, pen, 3ds, iPad and keyboard. Might bring some nice jewellery and clothes with me as well.
If you we're stuck on a tropical island, what five music albums are you taking with you?
1. Songs of Faith & Devotion - Depeche Mode
2. Metal Resistence - Babymetal
3. One Touch - Sugababes
4. Oceanborn - Nightwish
5. Enter - Within Temptation
Would you rather go skinny dipping in a lake or go on a zip wire down the coast?
I've done both. I'm more likely to do the skinny dipping again.
Would you rather have no hands or no legs?
No legs, so I can still write.
Tea or coffee?
Tea!
Cats or dogs?
Cats, but I like both.
You are stuck in a survival horror movie. What are your tips and strategy for getting out alive?
My instincts will make me fight it, but if there is really nothing I can do… I guess I will have to accept it and embrace my fate. In many horror stories, it's actually better to be dead, than live with the trauma.
If anyone fancies doing this for themselves, here's the link to the template.
Creators
Healthcare worker from Oxfordshire. Author of ten books including Drinking Poetry and Game of Mass Destruction. Travelled to over 20 countries.
Receive stories by Chloe Gilholy in

your feed