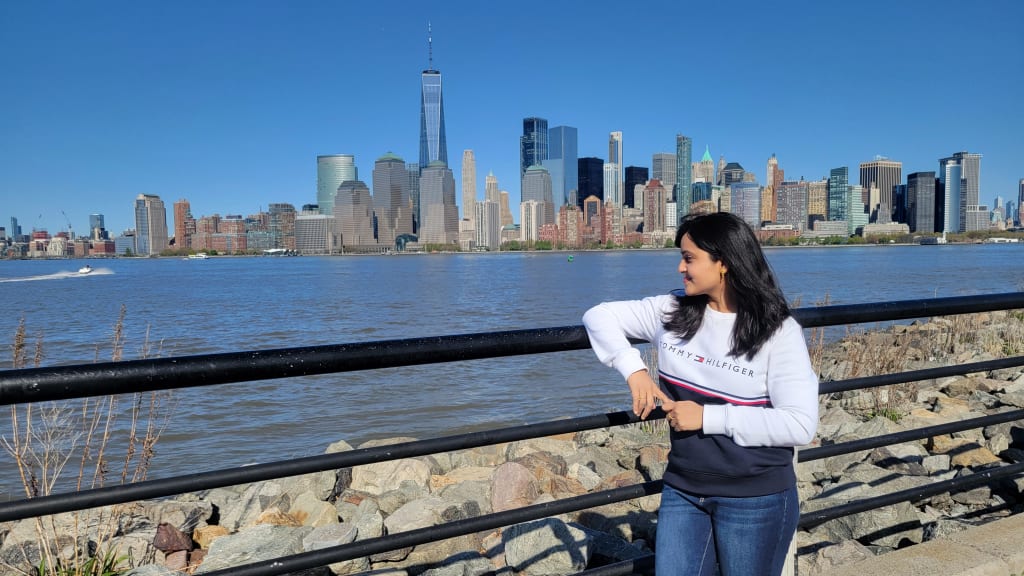 Soumya Mishra
This story is about Soumya Mishra who used to work for a fortune 500 company in the United States and how she took the entrepreneurial plunge during her maternity break and founded Spenowr. Basically, Spenowr is a social commerce platform that empowers creative artists, art schools, and business houses to showcase portfolios, sell products through an e-commerce marketplace, offer custom services, get jobs and earn through rewards.
After her MBA, Soumya started her career in the Finance domain but then she had to leave her job in India as she chose to relocate to the United States to support her husband's job change. When she began looking for work visas in the United States, she learned that there were very few opportunities in the Finance domain as consulting companies offered work permit visas (H1B) primarily focusing on the software domain. Being keen on resuming her career, she upskilled herself in software development with little online training and could join a fortune 500 company as a Business Intelligence engineer.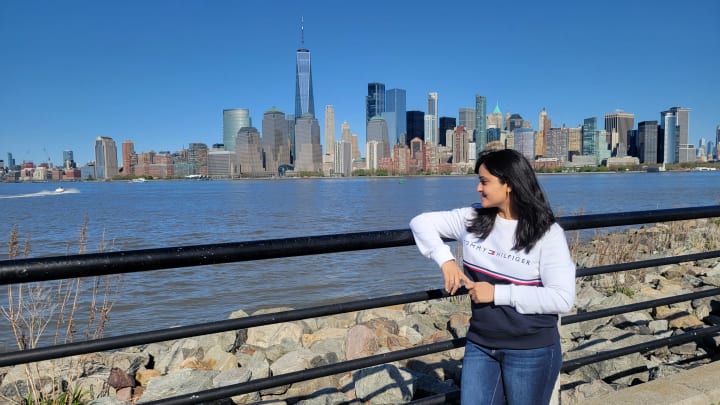 Mid of 2018, she got blessed with a baby boy and decided to take a maternity break to pay more attention to her newborn. During the break, she was looking for art trainers near her home but failed to find a genuine common source that can provide details on different trainers near a particular zip code with skills, fees, availability for the next batch, etc. Some of the information was available on Google web pages, some artists or art schools got their own website and some are available on different classified websites that are not 100% complete. This led her to think of a platform where creators (artists, art schools, art businesses) can maintain their portfolio for free, sell products, offer training classes, take custom orders, and can collaborate in a fun way. The platform can be positioned as a professional network for creators and also can enable them to get name, fame, and revenue.
She made use of her husband's software development experience to understand how she can build a social commerce platform that will hold multiple capabilities and a niche for creators and art enthusiasts. The platform may have a LinkedIn-like professional networking feature for creators where they showcase their creative portfolios to get jobs or visibility, an Amazon-like e-commerce marketplace feature to sell innovative products with very low commission fees compared to other major vendors, Fiverr-like service offering mechanism where creators and businesses can offer training classes or take custom orders. She invested her savings to form a team of engineers in India who can rapidly build it and also support continuous enhancements.
After a few years of development, Spenowr released its beta version around the end of 2020 but she realized a flaw with the business approach. The platform was built from the end user perspective, where they can find artists and creative products. services, trainers, jobs, etc. but there were not enough creators on the platform itself that the end users can search from. She had to take a temporary diversion to position the platform for artists first so that she can attract artists to join the platform first and then provide value to the end users.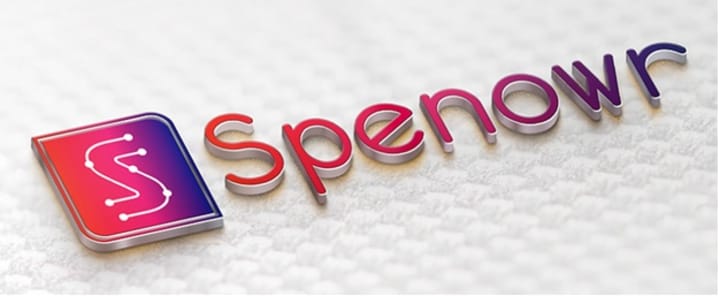 It's been a year since the beta platform was launched and is slowly coming to a stable state. It is onboarding creators rapidly on its platform, till now the platform has onboarded around 10,000+ artists, who contributed 5000+ artworks, 4000+ services, 1000+ products, and 1000+ writings (Quotes, Poem, Stories).
Spenowr's software-as-a-service platform is accessible through its website i.e. www.spenowr.com and its mobile app is available in Google Android Play Store and Apple IOS App Store.
The platform was launched initially with its prime focus on Indian creators (Painters, Crafters, Illustrators, Musicians, and more) but now with growing popularity, it is expanding to other parts of the world with USA and Europe coming next. The platform is also getting started on its social media presence with 10K+ followers on Facebook and 2K+ followers on Instagram.

Her startup is self-funded till now and has a revenue model to earn commission from its e-commerce marketplace sale, paid subscribers, and Ad revenue. For now, its primary user base is from India and most of the users are referred through search engines and social media platforms.
Spenowr offers most of the platform capabilities for FREE to its creators, whereas parts of its features are offered at a premium price.
As per Soumya, what makes Spenowr unique is:
It's a uniquely designed professional page, where artists can showcase their creative portfolio which includes an Art Craft gallery, Quotes/Poems/Stories/Blogs, Awards/Recognition/Work experience, Products/Services, Events, Press Releases, and many more.
Its lowest fee on the e-commerce marketplace compared to other vendors, which is applied only on sales and offers FREE listing of products or services.
Its rewards program and gamification of the whole platform, where users earn reward points through their contribution, contest participation, direct sales, and many more. The reward points help them rank higher in the community and they can also redeem points through the Spenowr marketplace or by availing services of other creators.
Its job platform creates opportunities for artists and businesses where Spenowr takes a lead in creating jobs and hiring them for different creative projects.
Its regular contests or art competitions increase user engagement and recognize the skills of creators through certificate and reward distribution.
Its biography program for creators helps them get visibility and portrays their stories to the world.
On the rising popularity of the platform, Spenowr Founder-CEO Soumya Mishra says, "Till now, we have focused primarily on Painters, Crafters, and Illustrators but we are seeing a lot of growing demand from Writers who would like to publish Poems, Stories, because of which our next vision is to bring Audio Podcast capability for its writers, storytellers. In addition, offer 3D Studio for virtual exhibition and be able to reward its creators with royalty on every custom merchandise sale".
As Soumya's son is getting ready to join full-time school next year, she will be able to dedicate more time to take the platform to the next level and make sure its user base keeps increasing and the platform is able to keep up with its vision to "empower creators to get name, fame, and revenue".
About the Creator
Spenowr is a professional network and e-commerce marketplace built for the creative industry to showcase creative portfolio, buy / sell creative products through marketplace, offer custom trainings or services, look for jobs.
Reader insights
Be the first to share your insights about this piece.
Add your insights