Interview With Author Robyn Watts
Sci-fi and fantasy girl with a long-time subscription to life. Horror author and devoted mother.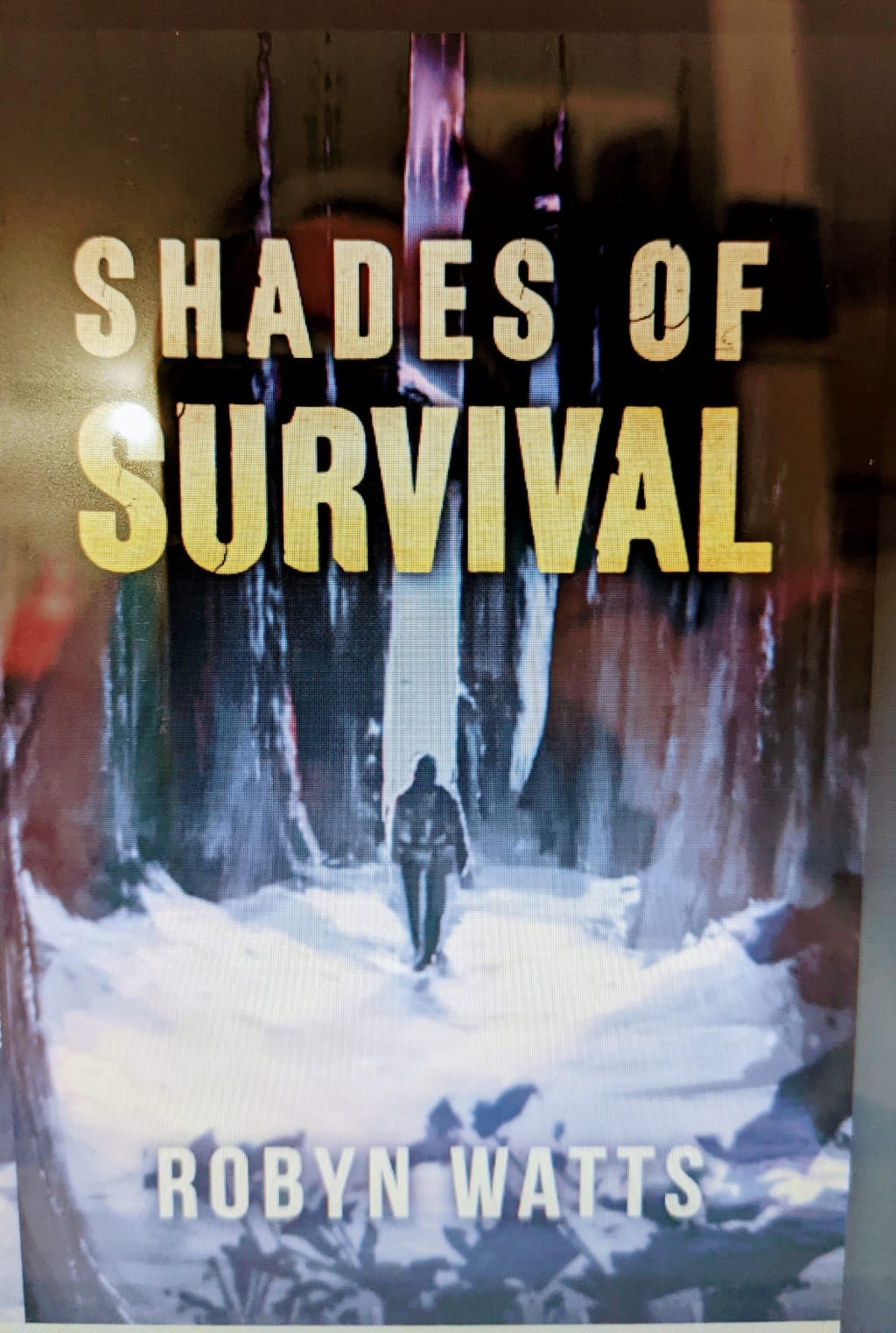 At 39+ Robyn considers herself a late entrant to the publishing world, but that's something I can relate to, being around the mid-30s myself. Starting her author journey late in life, however, has given Robyn some perks: life has given her so much to write about. She currently lives in Canada with her partner and daughter, and when she's not writing, they love going camping and fishing together.
Robyn is also a freelancer and SEO writing expert, offering services ranging from corporate documents to web content, and all the things in between.
Her horror novel Shades of Survival is out now on Writers Republic and Barnes & Noble.
Hollywood glamourizes the end of the world. But, what would it actually be like? Shades of Survival is a journal style account of how one woman could do it. With a realistic view on subjects like women's health and what happens when you run out of hair dye.
Are you indie or traditionally published? What made you decide to take that route?
Indie. I wasn't getting picked up by traditional publishers and I wanted to see my dream come to life.
Tell us a fun story about your publication journey!
There is a rush you get when you see the email saying it's gone to print, or its out in online retailers. It's just so amazing. The whole journey has been such a rush and a whirl.
How about a horror story about your author life?
Marketing!! The worst part about being an indie author is the marketing. Having to self promote all the time, that's never been a strong point, and when I was told to start on TikTok, pretty sure my blood pressure went through the roof. There is nothing more daunting then trying to figure out daily videos.
What do you think is the best thing about being an author?
Getting to put my over active imagination on paper and sharing my weirdness with the world.
What keeps you up at night?
Lack of book sales lol.
What character archetype would you be if you were a character in a book, movie or TV series?
I'd like to be a Lara Croft type, but I'm probably more Shaun of the dead...
If you were a character in a book, movie or TV series, what would be your catchphrase or famous line or popular expression?
FFS.....Again?
What food or drink best describes you?
Tea. I can be taken in many different ways, liked by some, loved by others and indifferent to the rest.
If you were cursed to only be able to sing ONE song in karaoke for the rest of your life, what would you like it to be and why?
Fighter by Christina Aguilera. It got me through a lot in life and is kind of my anthem.
What else do you enjoy doing other than reading and writing?
Fishing and camping. Going back to nature is a great reset.
What do you consider as your weakness as a writer, and what have you done to overcome it?
I'm a pantser. So I don't plot out or plan anything. I wrote what pops into my head. Sometimes that can mean I won't write for a few days. I'm overcoming that my making sure to open my WIPs at least once a day, even if I only wrote one sentence.
Who are some of your favorite authors?
Terry Pratchett (god rest his soul) and Stephen King.
Any book recommendations?
The Discworld series by Terry Pratchett.
Anything else you want to tell your fans, our readers, and the writing/reading/blogging community at large?
I am working on three very different projects. The sequel to Shades of Survival. A dungeons and dragons inspired collection of short stories and a corporate guide to raising children. Watch this space!
For more information, just visit Robyn's website at www.rwpublications.com. You can also follow her on Instagram, TikTok and Facebook.
About the Creator
Filipino author, singer-songwriter and theatre actress. Loves writing fantasy short stories, composing songs for books, and reading SFF and YA. Also writes romance, horror and scifi. Married and based in the UK. linktr.ee/mariesinadjan
Reader insights
Be the first to share your insights about this piece.
Add your insights