Interview With Author Astrid V.J.
Transformation Fiction Author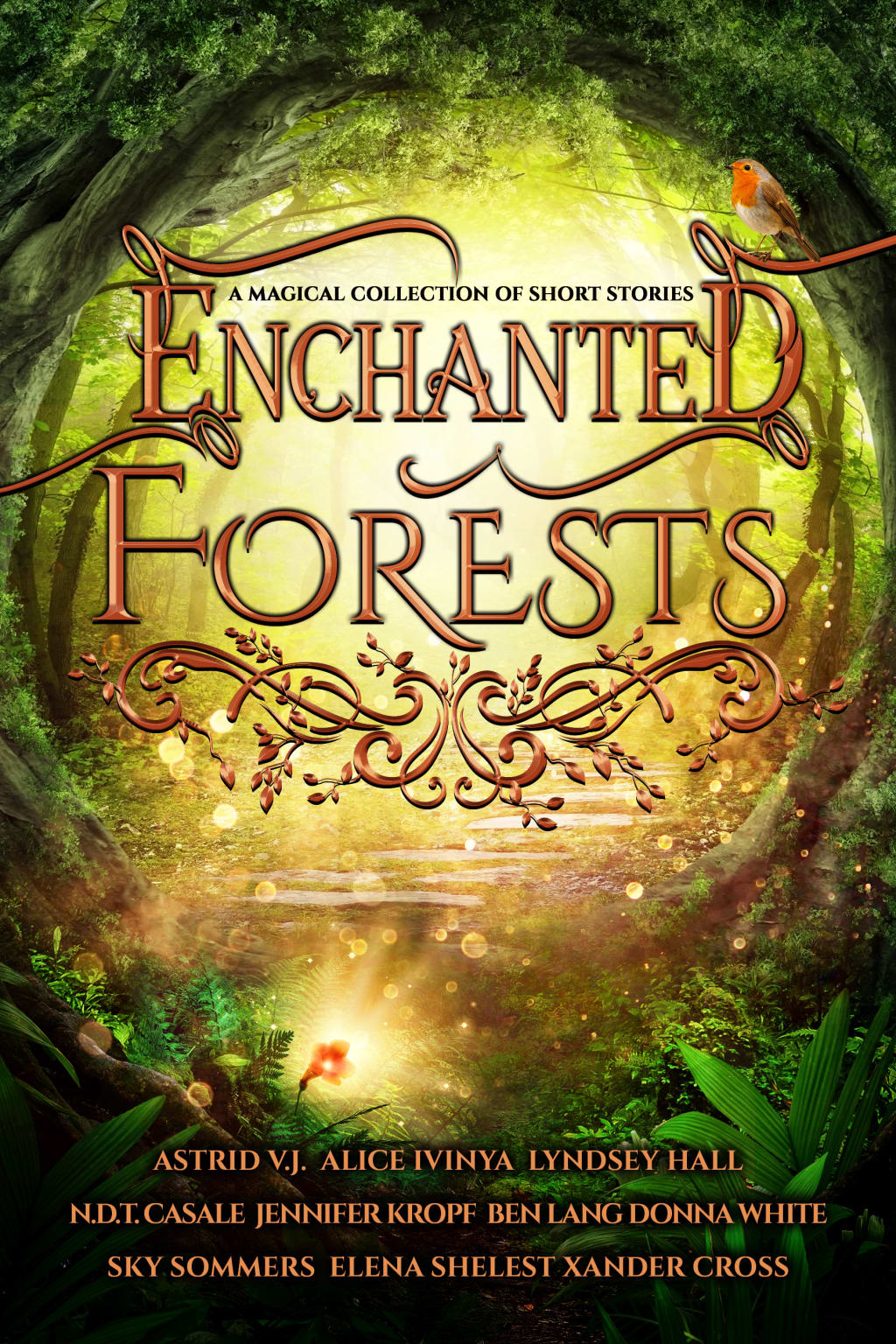 Astrid is an award-winning and USA Today Bestselling Author born in South Africa. She is a trained social anthropologist and certified transformational life coach. She currently resides in Sweden with her husband and their two children. In early childhood, she showed an interest in reading and languages--interests which her family encouraged. Astrid started writing her first novel at age 12 and now writes fantasy in a variety of genres, exploring her passion for cultures and languages. When she isn't writing, Astrid likes to read, take walks in nature, play silly games with her children, do embroidery, and play music.
Astrid writes transformation fiction: incorporating transformation principles in novels, rather than writing another self-help book. She loves exploring the human capacity for transformation and potential to achieve success in the face of adversity. She is interested in minority group questions, considerations on social standards of beauty and the negative consequences these have, and would like to make the fantasy genre accessible to people of non-white, non-Christian backgrounds. She feels the fantasy genre has become too restrictive with limited representations of race, ethnicity and culture. She seeks to explore other paths on this writing journey, incorporating her background in anthropology and psychology to create engaging experiences, which also provide food for thought on the diverse topics she finds most important. These include: racism, minority rights, cultural diversity, culture change, intolerance, humanity's environmental impact, the representation of people on the autism spectrum among the general populace, the human capacity for transformation, and much more.
Her story Willow Daughter is part of the Enchanted Forests charity anthology, fully illustrated by the talented Elena Shelest. All profits from the anthology will be donated to the Rainforest Foundation, who support indigenous and traditional peoples of the world's rainforests in their efforts to protect their environment and fulfill their rights.
If you go down to the woods today…

You'd better not go alone…

Discover the secret world between the trees where fairies, unicorns and even monsters dwell. Take a stroll through enchanted woods and dance with pixies and dryads by the light of the stars. Escape Baba Yaga and fall in love with a prince in disguise. Taste the fruit at the goblin market and be whisked away on a magical adventure.

Among ancient trees, find beauty, danger and adventure in these enchanting short stories by award-winning, best-selling, and up-and-coming fantasy authors.

Gems of Fae and Foolery - Alice Ivinya

The Lucky Tortoise - Ben Lang

Feather Green - Jennifer Kropf

Apple and the Dead Forest - Xander Cross

To Snare a Prince - Sky Sommers

Blood of the Unicorn - N.D.T. Casale

Dimension of the Sasquatch - Donna White

The Fern Flower - Elena Shelest

Willow Daughter - Astrid V.J.

One Fair Eve - Lyndsey Hall
Are you indie or traditionally published? What made you decide to take that route?
Indie.
Tell us a fun story about your publication journey!
A year ago, eight of these authors published Enchanted Waters, a charity anthology supporting ocean conservation. We had so much fun working on that anthology, that we decided to keep going. Two new authors joined us and now the ten of us bring you Enchanted Forests, but the fun doesn't end there because we'll be releasing Enchanted Flames in 2023 to support a charity for communities threatened by wildfires.
How about a horror story about your author life?
When we published the print version of Enchanted Forests, an error occurred, which messed up the margins and would have been terrible! Our lucky break was that we'd put the book through production early enough that only out author copies were affected and now it's been fixed 😁
What do you think is the best thing about being an author?
All the amazing people you get to know through your publishing adventures.
Who do you think you inspire? If not, who and what do you want to inspire?
My readers have often told me my books inspire them to do better and one even feels a book if mine cured her depression. I am deeply grateful to touch lives through my writing.
What keeps you up at night?
My 3 y/o daughter (sometimes). She's getting better.
What character archetype would you be if you were a character in a book, movie or TV series?
The guide (wise woman)
If you were a character in a book, movie or TV series, what would be your catchphrase or famous line or popular expression?
I can achieve anything I believe.
If you were cursed to only be able to sing ONE song in karaoke for the rest of your life, what would you like it to be and why?
Human Angels by Freshly Ground
What else do you enjoy doing other than reading and writing?
Cross stitching, crafts, playing the violin, walking in nature
What do you consider as your weakness as a writer, and what have you done to overcome it?
I'm a perfectionist, and if I were to give in to the need to have everything perfect, I wouldn't have published a book yet. I had to learn what "good enough" is.
Who are some of your favorite authors?
Traditional: Michael Ende, Guy Gavriel Kay, Tolkien, Ursula LeGuin, J.V. Jones, Phillip Pullman, J.K. Rowling, Ottfried Preußler, Isabel Allende, Gabriel Garcia Marquez, Cornelia Funke
Indie: Alice Ivinya, Jayne Lockwood, M.L. Broome, Iris Knox, Sky Sommers, Xander Cross, A.J. Skelly, J.C. Seal, Lucy Tempest.
Any book recommendations?
That would be a very long list... Here are my 12 top picks for 2021:
The Weight of Rain by T.C. Emerys

Ash: Crooked Fates by Sky Sommers

Tribe of Midnight by Iris Knox

Necessary Sins by Elizabeth Bell

Enchanted Melody by Alice Ivinya

Closer than Blood by Jayne Lockwood

Nascent Nikki by AJ Andersen

The Samurai's Gift by Kristi Shimada

And Then Came You by M.L. Broome

The Boy Who Couldn't by Rachel Coverdale

The Woman Behind the Waterfall by Leonora Meriel

The Dragon Game by Xander Cross
Anything else you want to tell your fans, our readers, and the writing/reading/blogging community at large?
Enchanted Waters has raised over $650 in the year since it released in July 2021. We're hoping to double that with Enchanted Forests!
Get your copy of Enchanted Forests today and help save the forests! To know more about Astrid, you can check out her website, Instagram or Facebook.
Authors
About the author
Filipino author, singer-songwriter and theatre actress. Loves writing fantasy short stories, composing songs for books, and reading SFF and YA. Also writes romance, horror and scifi. Married and based in the UK. www.mariesinadjan.com
Reader insights
Be the first to share your insights about this piece.
Add your insights