"Heir of Lies" Interview with Author Mallory McCartney
Mallory McCartney talks writing fantasy, revisiting past work and her love of Harry Potter! - From my Chapter by Chapter Book Tour Interview in 2020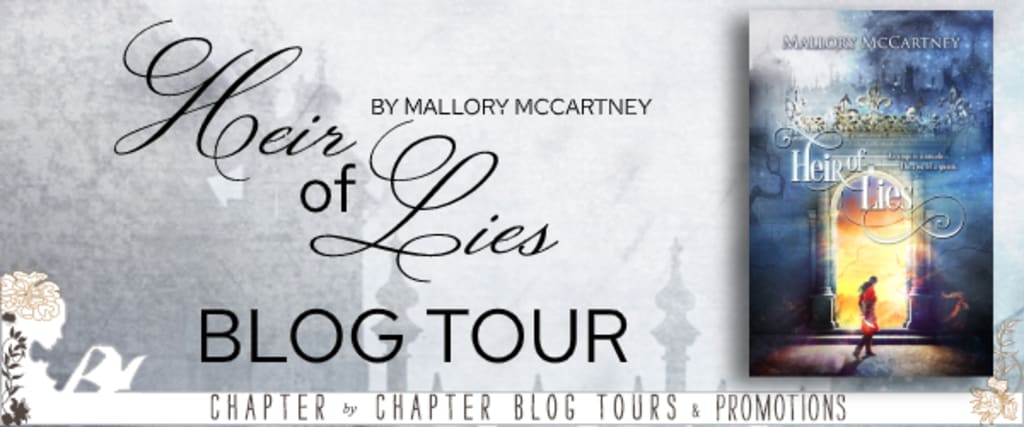 First published in 2017, fantasy novelist Mallory McCartney is back with another thrilling read! With the first instalment of her new fantasy series released this year, it was an absolute pleasure to interview Mallory about her latest writing project and it's brilliant origins.
What inspired you to write this novel?
Thank you for having me! Heir of Lies has been my labor of love. For my fans that have been with me from the start of my career, Heir of Lies is the combination and reworking of the prequel Renegade, and the first book in the series, Black Dawn. I had the inspiration to write this story when I was in grade eight, and the character of Emory Fae and Brokk Foster came to me first. I wrote the first draft and didn't revisit it until years later when my husband and I were talking about authors that inspire us. He read the draft and encouraged me to rewrite the series. I was first published in 2017.
What is your writing process like?
My process starts by lightly outlining the chapters on a Bristol board and having it in my office. From there I always have a notebook dedicated to each novel I work on, and I take down ideas, and questions for myself about the plot and characters. From there I usually write chapter by chapter in my notebook or on my laptop. I always need to listen to music to work and I often make playlists for each book I write.
How do you approach writing your characters and bringing their relationships to life?
I love this question! I always try to make my characters flawed, as humans we all have strengths and weaknesses. I know as a reader, I connect with the characters if they feel real to me and as a writer, this is a very important thing to me that I try to channel into my own characters. I have notebooks filled with details about my characters, likes and dislikes, family history etc. This helps me write a fully fleshed out character.
What was an early experience where you learned that language had power?
For me, it was reading the first Harry Potter book. I remember my older brother had gotten it for his birthday from our aunt. I was so curious about the hype around the book that I stole it (sorry Nate!) and devoured it. It was getting so lost in JK Rowling's world, and so invested in the story that I literally couldn't put it down, it really hit me how powerful books could be. I was only around ten at the time, so it really struck home.
What is the most difficult part of your artistic process?
Definitely working through writers block. Every author goes through it, and the most important thing I have learned is being kind to yourself, your story is in there and the inspiration will come. Learning to have patience and not deleting parts of your drafts during this time (lol). My favourite quote is you can't edit an empty page! Going through this is all part of the process.
What do you hope readers take from this story?
I hope readers take away that villain's have a story to tell to, and that they will surprised by the characters and the challenges they go through.
If you could tell your younger writing self anything, what would it be?
It would be to not put so much pressure on myself about keeping to a writing deadline. I have gone through a creative burnout and it's not fun. Writing is my passion but definitely in the recent couple of years, I have tried to bring more balance to my life.
What's your favourite under-appreciated novel?
I have so many!!! Indie Author's write some of the most creative books in my experience! I love all of Candance Robinson books, especially her Laith series. The Hidden Legacy Series by Christine Rees, anything Audrey Grey writes.
What would your advice be to any aspiring writers?
My advice would be to keep writing!!! Don't get discouraged. Channel your passion, enjoy your story that you are telling and the rest will follow.
What are you writing next?
I'm currently writing the fourth book in the Black Dawn Series, The Cursed Throne. The third book in the series is with my first editor, so I will be working on Kingdom of Broken Iron edits soon. I'm also working on the first book in a new adult fantasy series of mine.
Below are all the details you need for Mallory McCartney's latest fantasy read!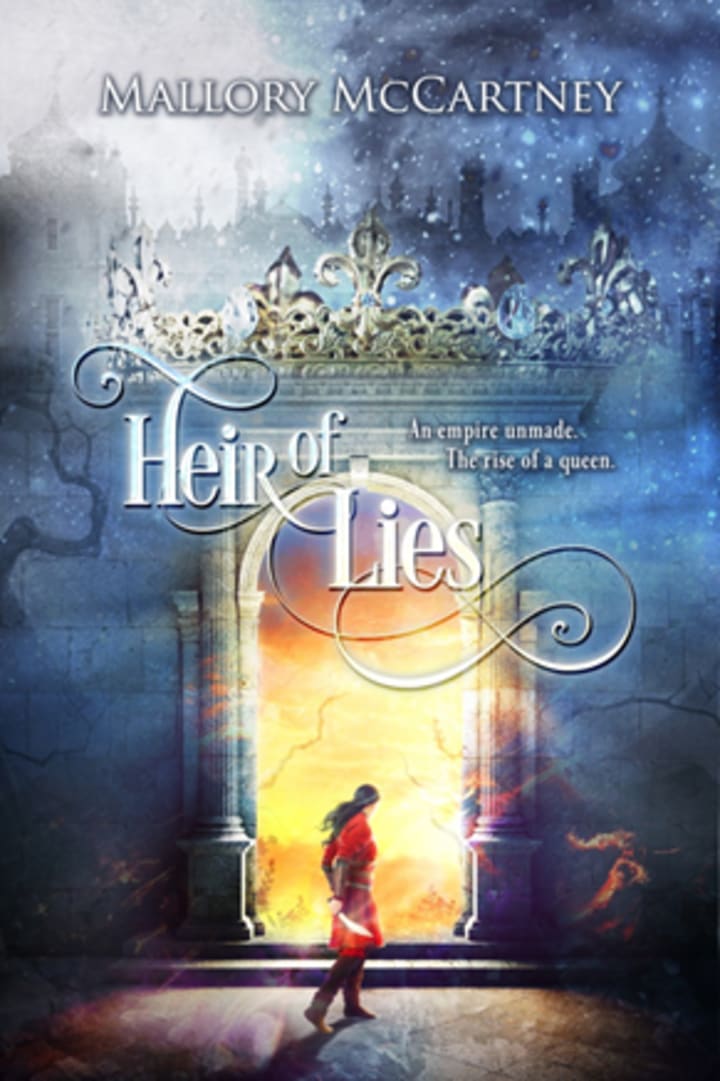 Heir of Lies (Black Dawn #1) by Mallory McCartney
Publication Date: April 21, 2020
"Hope was a dangerous thing. It could consume every dream and make them take flight, becoming wild daydreams in one's heart and mind. Or hope could incinerate everything you thought you knew, burning you down to your core, leaving you raw and exposed for the world."
Emory Fae has only known one thing—life at The Academy, a school for those who have special abilities. Following in her parents' footsteps, the pressure to uphold their dream falls on her and one of her best friends—Adair Stratton. An outcast and feared by most, Adair longs to break away from the expectations dictating his future. With whispers of dark magic spreading across Kiero, Adair starts to doubt The Academy is all it seems.
An unexpected visit ignites new tensions as the roguish king from across the Black Sea, Tadeas Maher of the Shattered Isles, and his heir, Marquis Maher, sail to Kiero. Notorious for their pirating and wrath, for the first time in years, they demand the Faes listen to their proposition for a new treaty. Caught in the middle of politics, Adair and Emory, with the help of their best friends Brokk and Memphis, search for the one thing that matters the most—the truth.
Their world is tipped upside down as unlikely alliances are made, and war ravages Kiero. Through the throes of betrayal, lies, hidden magic, and love, Adair is faced with a life changing decision. Will he fight or bow to the darkness within?
But, Adair's decision will change the course of Kiero forever, setting in motion irreversible destinies for everyone at The Academy as Emory Fae rises as heir.
Heir of Lies is the first book in the bestselling Black Dawn series.
Link to Goodreads:
Purchase Links:
Amazon | AbeBooks | Amazon UK |
ABOUT THE AUTHOR
Mallory McCartney currently lives in Sarnia, Ontario with her husband and their three dachshunds Link, Lola and Leonard. When she isn't working on her next novel or reading, she can be found day dreaming about fantasy worlds and hiking. Other favorite pastimes involve reorganizing perpetually overflowing bookshelves and seeking out new coffee and dessert shops.
Website | Twitter | Facebook | Goodreads