Harry and Meghan Speak Out
A Netflix Documentary Series on Media, Race, and Relationships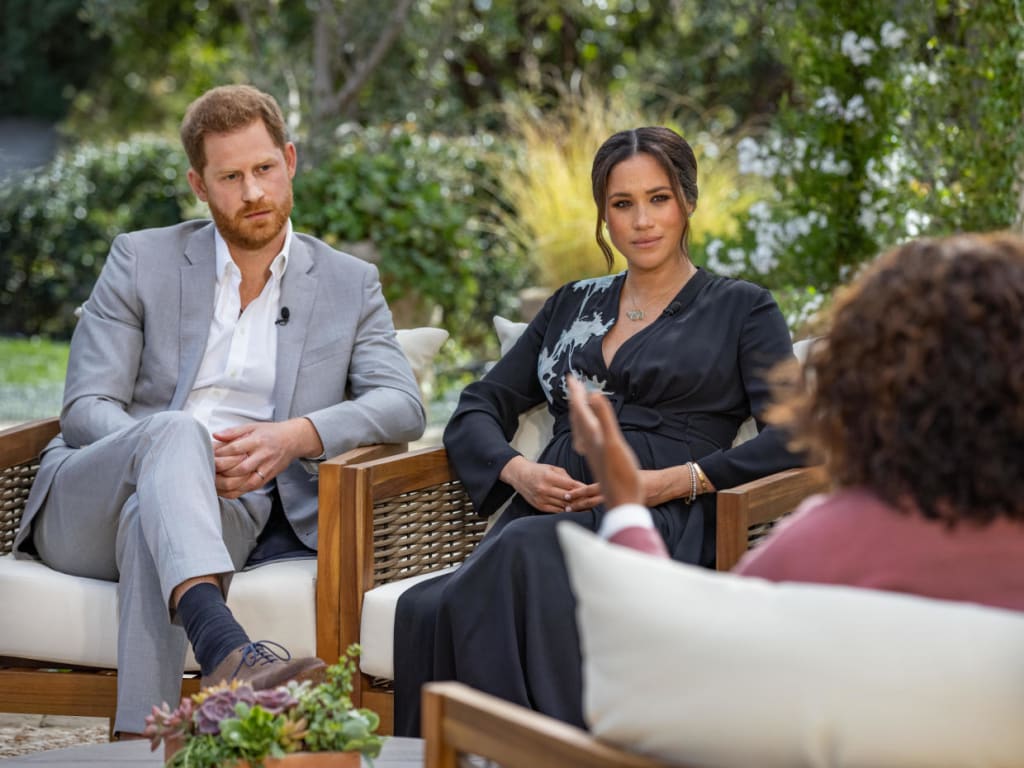 The Netflix series "Harry and Meghan" was highly anticipated and is more of a media event than a traditional documentary.
On Thursday, the first three episodes of a new six-part Netflix documentary series featuring Prince Harry and Meghan, the Duke and Duchess of Sussex, were released. The series offers a glimpse into the couple's early relationship and their decision to step back from their royal duties. It has been promoted as providing a unique insight into the couple's perspective on the events leading up to their decision.
The series "Harry and Meghan" begins with a message claiming that it is based on firsthand accounts and includes never-before-seen personal archive footage. The royal family declined to comment on the series, although people close to Harry and Meghan, including Meghan's mother, are featured in the first three episodes. Despite being made before the death of Queen Elizabeth II in September, the documentary is being released in a changed royal landscape with King Charles III, Harry's father, set to be crowned in May. The remaining three episodes will be released on December 15.
Harry's ongoing feud with the press
The first episode tells the story of how Harry and Meghan fell in love, but it also criticizes Britain's news media.
Harry said the paparazzi had always had an impact on his life. Although he has few recollections from early childhood of his mother, Princess Diana, he said, "the majority of my memories are of being swarmed by paparazzi. Rarely did we have a holiday without someone with a camera jumping out of a bush, or something."
Harry stated in early episodes of the series that a major source of the couple's discontent was the British media, which he accused of being involved in "exploitation and bribery."
Meghan said that although making the documentary wasn't easy, it was necessary to give people a better understanding of who they are and what they have experienced.
Harry added "It's about duty and service, and I feel as though, being part of this family, it is my duty to uncover this exploitation and bribery that happens within our media," Harry says. "This isn't just about our story. This has always been so much bigger than us. Who knows the full truth? We know the full truth. The institution knows the full truth, and the media knows the full truth because they've been in on it."
Meghan's Mother Believes Negative Reactions to the Couple are About Race
In a rare interview for the documentary, Meghan's mother Doria Ragland discusses her daughter's childhood and relationship with Harry. When the couple began facing criticism in the British press, Ragland said she explained to Meghan that the negativity was due to her mixed-race background.
"I said to her — I remember this very clearly — that 'This is about race,'" Ragland recalled. "'You may not want to hear it, but this is what's coming down the pike,'" she added.
Harry and Meghan met on a blind date in 2016, when the latter was working as a television actress on the sitcom, Suits. Just a few weeks after their first date, Harry invited Meghan to go with him to Botswana.
"I think for so many people in the family, especially single men, there can be a temptation or an urge to marry someone who would fit the mold, as opposed to somebody who you perhaps are destined to be with. The difference between making decisions with your head or your heart" Harry said in the first episode of the series. "My mum certainly made most of her decisions, if not all of them, from her heart. And I am my mother's son."
The couple got engaged the next year and were married on May 19, 2018. They had their son, Archie, on May 6, 2019.
The series has so far focused on criticizing Britain's press, rather than its royal family.
During the couple's interview with Oprah Winfrey last year, Prince Harry expressed feeling "really let down" by his father, King Charles III, for not supporting their decision to step back from their official royal roles. Meghan also mentioned that during her pregnancy with their first child, there were discussions about the potential darkness of the baby's skin color.
More fiasco coming…
"The final three episodes of the series will be released on December 15. The trailer on Netflix's website suggests that these episodes will cover the couple's departure from the royal family and their ongoing conflicts with the British news media."
Reader insights
Be the first to share your insights about this piece.
Add your insights