Getting to know rising model Jennifer Valencia
Getting to know rising model Jennifer Valencia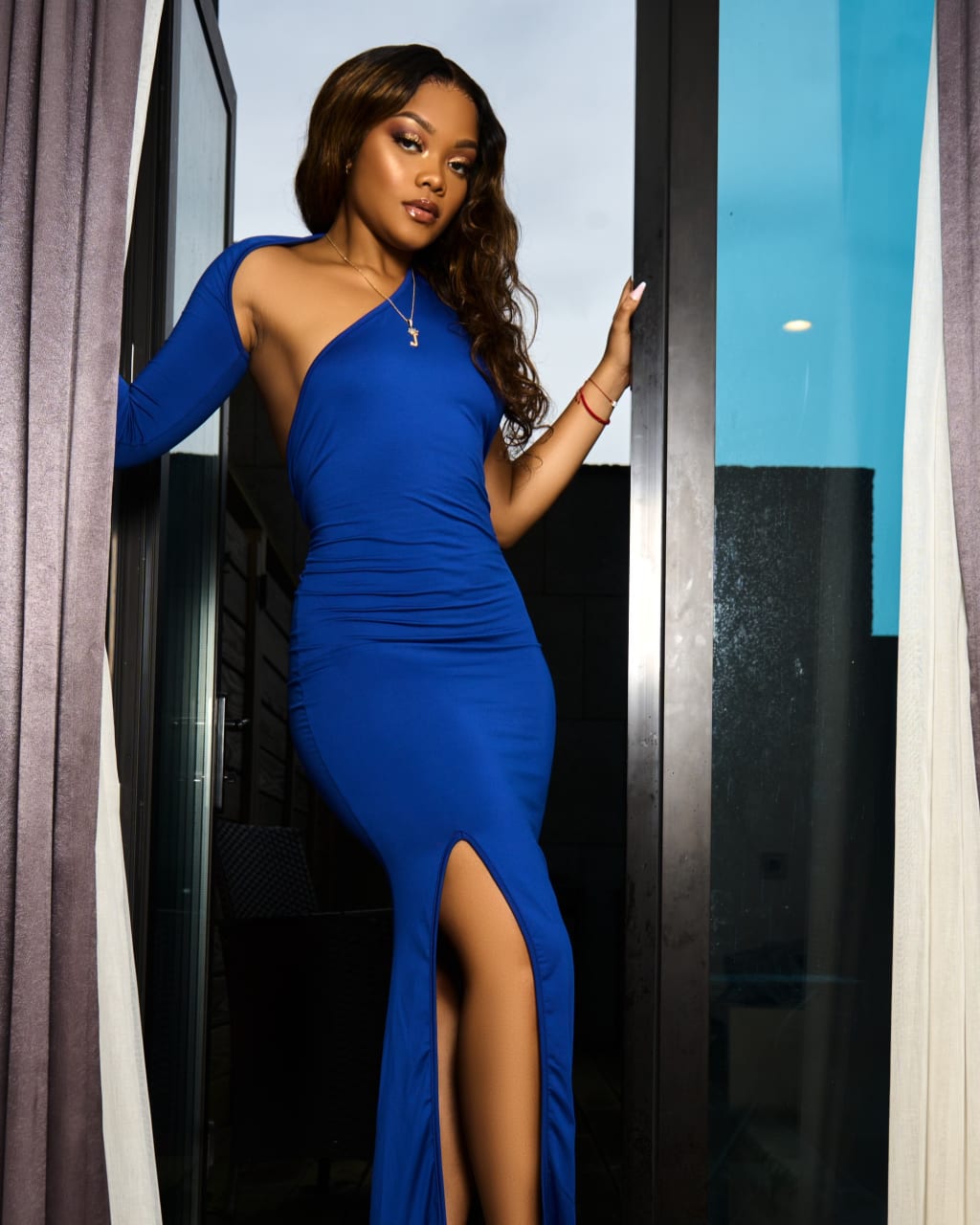 What's your name?
My name is Jennifer Valencia
Where are you from?
I am from Cali, Colombia but I live in Brentwood New York. I moved to New York when I was 3.
Why do you love modeling?
I love modeling because I feel like it is another way to build your confidence and make a person feel like they are on top of the world! Not only can it only help you but I feel like you can also help others with their confidence and help make people feel better about themselves. Another reason I love modeling is because there is so much creativity involved in each project. Each project feels like an adventure because every time it'll be something different. I feel like people get to show their creativity levels and so many ways with modeling fashion and photography as well. I feel like when I'm modeling I actually feel like I can be myself on a different level and feel really good while doing so. Before I started modeling I didn't feel like I was even good enough to become a model. As I watch all my progress and everything that I have achieved so far I feel very proud of myself and I'm just glad that I didn't choose to give up at the end of the day. Modeling really makes me who I am today.
What makes you different as a model?
What makes me different as a model is that I like to model not only as a way to boost my confidence up but to also express creativity. I like to work on different types of concepts and try to make them as different as possible.I try to give them all a unique meaning and look.I like to think big and always go all out. Everytime I go big I just want to go even bigger the next time. I feel like there is always room for improvement and better things. I am also very open to trying new things and seeing different perspectives. I feel like I have a unique persona and I'm always open to seeing different personas as well. I am not afraid to express myself and who I am. I really love art and I feel like modeling in a way is art. As a model my role would be to show off someone art and make it look beyond amazing. I would want to fit into the picture that the creator is trying to create.
What do you bring to the modeling world?
I bring someone that can pull off almost anything and everything. I love to try different variations of concepts, styles, make up, etc. I also bring a lot of creativity and positivity as well. I feel like it's also important to always be professional and organized. I bring many different talents and skills that could also be used in the modeling industry. Not only do I model, I also do make up nails and hair occasionally. So whenever anyone would need a Mua at a shoot I could always be available as well. And if people ever need a Spanish translator I am also bilingual and speak and Read Spanish fluently. I also do runway modeling as well other than photography and marketing. I am also very good with showing up on time and being prepared at all times.
What do you want to be remembered by?
I want to be remembered by a person that is genuine. Someone that likes to help other people and try new things. Someone that's really nice to everybody and loves to spend time with other people. I want to be remembered as a role model. Just simply someone that does great things to help others and someone that not only has a great amount of beauty but uses it in a very good way as well.
Celebrities
About the author
Jason James is an American journalist Andrew writer from Miami, Florida that specializes in covering the entertainment industry.
Reader insights
Be the first to share your insights about this piece.
Add your insights