Artist Inbox: Ivan Palma
A series of interviews with human creators - an endeavor against AI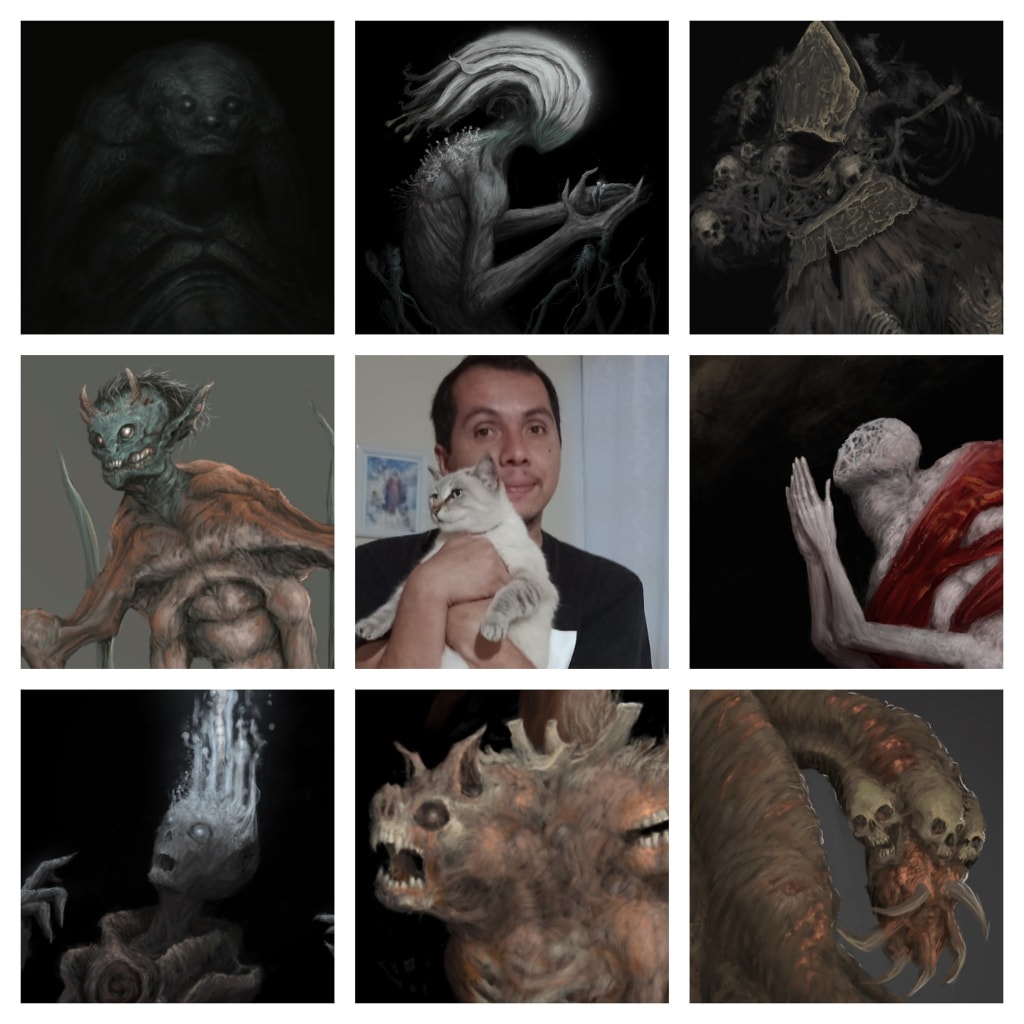 Ivan's 2022 Illustration Recap (+kitty)
The Inbox
AI has been at the forefront of creative discussion for years at this point; as a creator within a network, I work with every shade of artist, from editors to designers, and I value each and every one of them. AI is a cool daydream, but the idea of being "replaced" by a program is almost laughable.
Have you talked with one? It's interesting, but the entire experience is sterile and predictable. There is nothing, yet, creative about AI in my opinion. So far, it's only the web's best borrower. This will also be the only time you see me mention it here.
I've been rolling a project around in my head for some time, like many other Vocal creators as of late. This will be my interview project wherein I showcase the most creative artists to grace my DMs. Many of them won't be Vocal members, so expect a lot of new faces in The Inbox.
This Month's Guest...
I entered a series of challenges in the last few months and collaborated with an artist named Ivan Palma. We met on Facebook through various Lovecraftian groups where Ivan would showoff his dark, incredible illustrations. I was writing In the House of the Wasp when it occurred to me to ask him for a cover photo.
He agreed and produced this stunning little piece; we also went on to win runner-up not once but twice.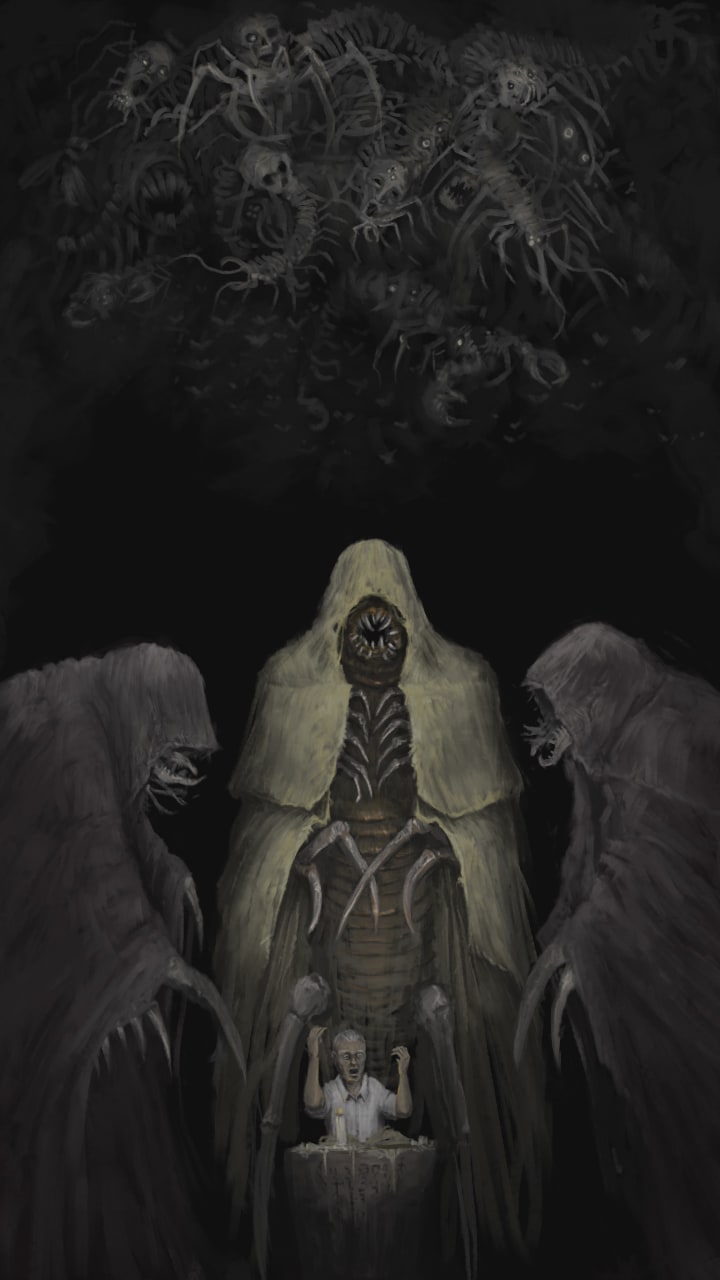 He has a knack for otherworldly dread, delivered through his eerie textures.
May I present to you: Ivan Palma
The DMs:
Ivan has been perfecting his craft for as long as he can remember - literally. Born and raised in Guatemala City, his earliest memories involve etching his visions in the margins of textbooks and magazines, much to the faculty's dissatisfaction.
Classwork never interested Ivan. He preferred the distractions of his mind.
"I wasn't a good student lol," he reflects. "In my youth I read a lot of fantasy, mystery and horror. This led me to research dreams, mysticism, and the occult. That's where I did my learning."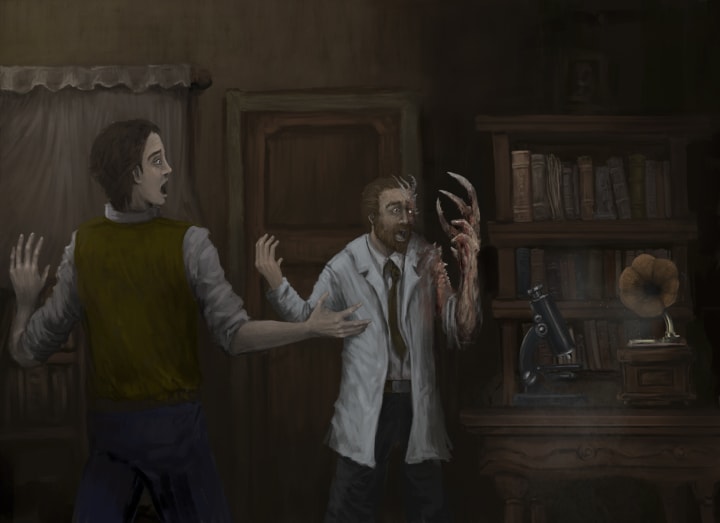 Ivan's interests kindled his drive to create his own stories through visuals. He has an uncanny ability to manifest the written word into something tangible. The blending and contrast really creates something to behold - reminiscent of painting.
"I do not have a specific style of art, I always prefer the meaning of the work, then I observe its technique and its style; on the other hand my preferred artistic content is well defined between fantasy and horror, with somewhat dark content overall."
His influences include the likes of Beksinski, Giger, and Munch, as well as contemporaries like Carla Ortiz. The main inspiration is really drawn from artists who are able to adopt and reproduce darkness in their themes and onirics.
Ivan's hobbies are that of any creative: music, board and video games. The visual hobbies have an obvious influence on his work, and I think his musical choices come through in more subtle, subjective ways. The songs may shape the action of a character or the expression on their face.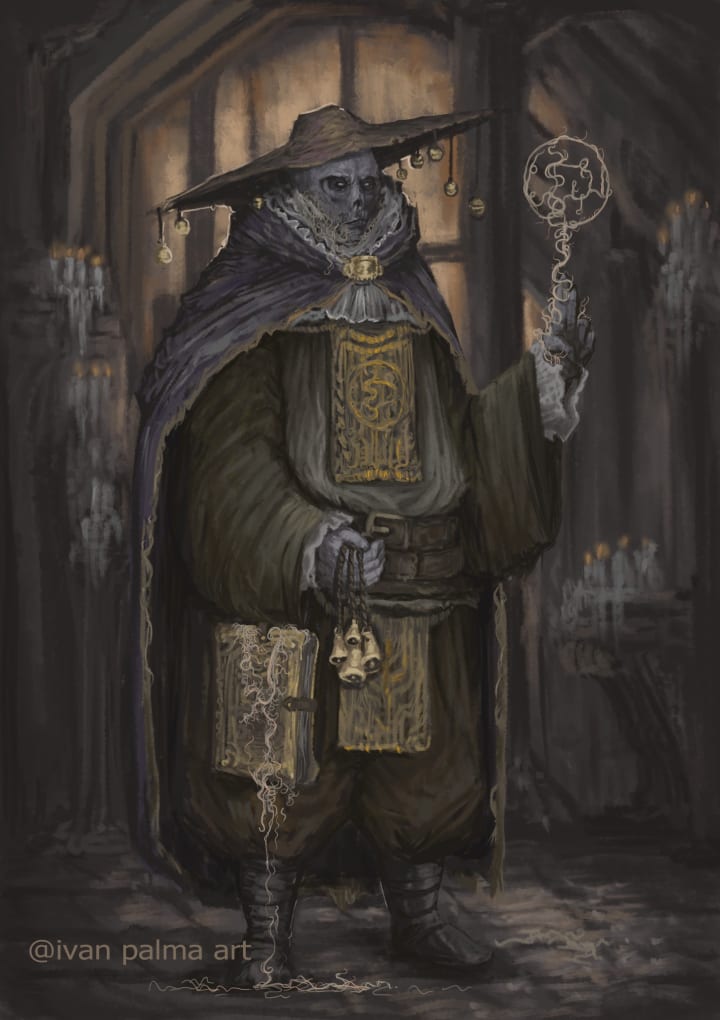 This latest drawing is my favorite from Ivan's canon. Despite my relentless prodding, he insists that he maintains no favorites among his work, although he does prefer illustrations that are attached to an original idea.
This is one of the things that coaxed me into messaging Ivan in the first place; I fell in love with the Lovecraftian influences, but really admired the originality of his drawings. This makes for a perfect chemistry between myself and Ivan.
"Generally I feel that it takes me a long time to finish them and when I manage to finish them I start to see the errors and omissions hehehe."
Ivan loves new projects - an open invitation for other artists looking to collaborate. I realized I had a better chance of generating reads if I had a piece of art to showcase the story.
It worked.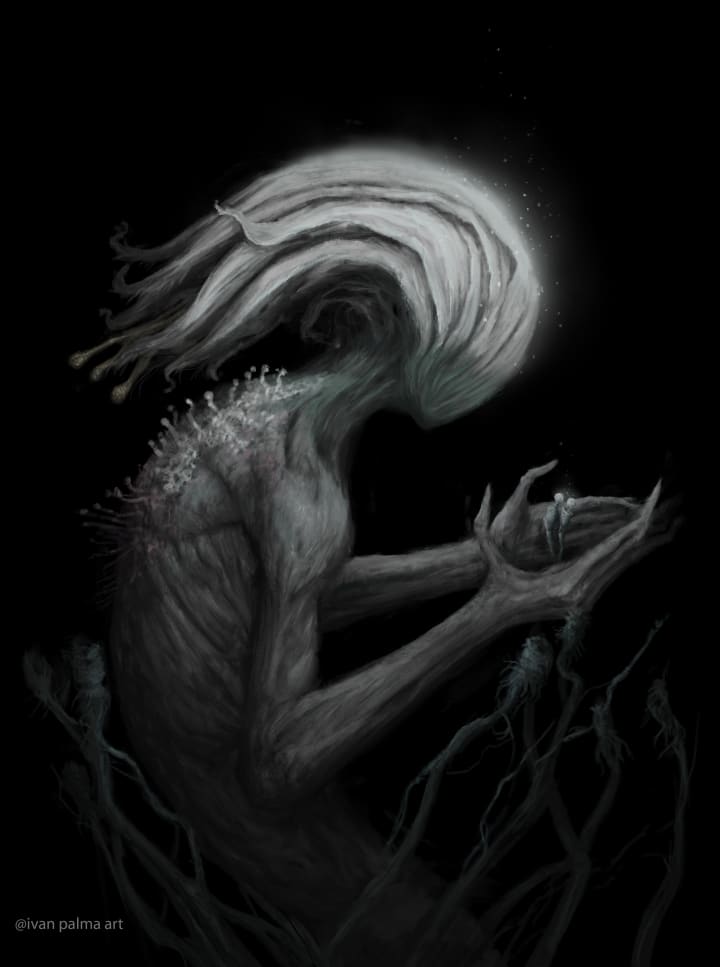 It's one thing to scroll by a link to a story, but more people stop for the crazy drawing of the action within. It's like a mini movie poster to give your readers a little sample.
Completing a full project is what satisfies Ivan. Generating a concept, storyboarding it, and executing a haunting illustration is what its all about. This process motivates Ivan to do more. To take on different, more challenging commissions.
"It is only that and I prefer to have very few incentives or even high goals to work, I consider that it is also important."
I consider the man a work horse. He's gotten me highly detailed artwork in absurd amounts of time (we're all familiar with the random challenge timetable), and always before the deadline.
Despite the fact that we've never met, I can tell that Ivan and I share a lot of commonalities. As creatives, we both enjoy being alone and even derive inspiration from it; riding a bus between cities, wandering the local rainforests, or watching the clouds blow in from the coast.
Introduce a good song or a touching film, and it sends his imagination sailing, but nothing more than his environment.
"I feel like I don't have any special method, I just try to focus a little more on it (which my enthusiasm takes care of, hehehe), because sometimes I get distracted, another thing that helps me is to pay more attention to what I'm doing. I observe just after waking up or just before sleeping there is a certain interesting state in those stages."
Out of curiosity, I asked him what gets in the way of his creativity.
His answer mirrored the same response I would give: life. When other obligations get in the way of the artwork, its easy to get out of the habit and let it fall by the wayside. This is a common hurdle for many of us in the creative world.
"Something that stops me is mainly sadness or anger, another less strong factor is working on something other than illustrating, I lose attention and stop drawing, it is very important to give me space. I try to be inspired by feelings that surpass us, the fear of death, the immensity that makes us look insignificant, the force of the elements, the sublime, dreams - but emotion can choke these things off."
Ivan and I have several other projects in store for this year; a collaborative submission to Cosmic Horror Monthly, and a potential Kindle Vella series to drop sometime this fall.
I would highly recommend reaching out through his various social media pages with any questions; if you're a writer looking for illustrations to match your work, look no further. This added a whole new layer to my creations, and opens up different opportunities for my writing.
Ivan, thank you!
About the Creator
Zack is a writer from Arizona. He's fascinated with fiction and philosophy.
Current Serializations:
Ghosts of Gravsmith
Sushi - Off the Grid!
Contact: [email protected]
Reader insights
Be the first to share your insights about this piece.
Add your insights