Why You Should All Be Listening to "The ParaPod"
Get the heebie-jeebies going with this supernatural podcast!
"The ParaPod" is a comedy podcast all about the paranormal, which is hosted by comedians Ian Boldsworth (the artist formerly known as Ray Peacock) and Barry Dodds. Basically they both have the same task, to convince each other of their beliefs. Barry believes in ghosts, whereas Ian doesn't. Sounds intriguing, right? So why should it become your go-to podcast? Well, I'll try to convince you.
Conflict & Comedy
This is a primarily a comedy podcast about the paranormal, so if you're looking for in-depth scientific research, then this podcast probably isn't for you. However, if you're looking for a light-hearted take on all things ghostly, then it'll be right up your alley. In the first series, the hauntings that are featured include the Black Monk of Pontefract, the Enfield poltergeist and the Doris Bither case. However, in the cases stated, Ian cites that profiteering would be a motive to invent these tales, and considering the three events have all been turned into either films or TV series hints that there could be something in that. As these films are touched upon in the episodes, a spot of further readings may be in order. Sites like Discount Promo Codes have vouchers from a whole host of different retailers such as Zavvi and Music Magpie if you fancy picking up a copy of The Entity or When the Lights Went Out.
It's Not Just About Ghosts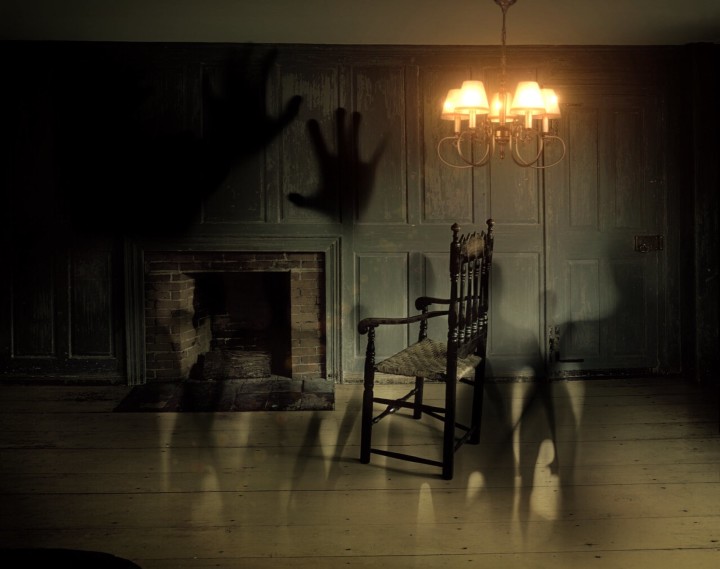 Whilst the first series focuses on the paranormal, the second series is dedicated to mysteries, and the third series is about conspiracies. Whilst all three can be linked in the sense that there is a high amount of skepticism involved in all three topics, each brings something different to the table.
Whilst the series on ghosts probably isn't the best podcast to listen to late at night in the dark, the next two series aren't as potentially scary, and if anything, they're a bit more ridiculous. I mean, in the first episode of the second series, Barry tries to convince Ian of the existence of the Loch Ness Monster. Throughout the 10 hour-long episode run, they debate other things such as the Chupacabra and the curse of the Babadook, and sometimes veer off course when Barry reveals he doesn't trust Derren Brown, which has been animated in LEGO in this video here.
However, Barry decides to don the tin foil hat and dive right into the world of conspiracy theories in series three, asking the big questions, such as "Is Paul McCartney dead?" "Is Elvis alive?" and most importantly, "Do we live on a Flat Earth?"
Future Feature Film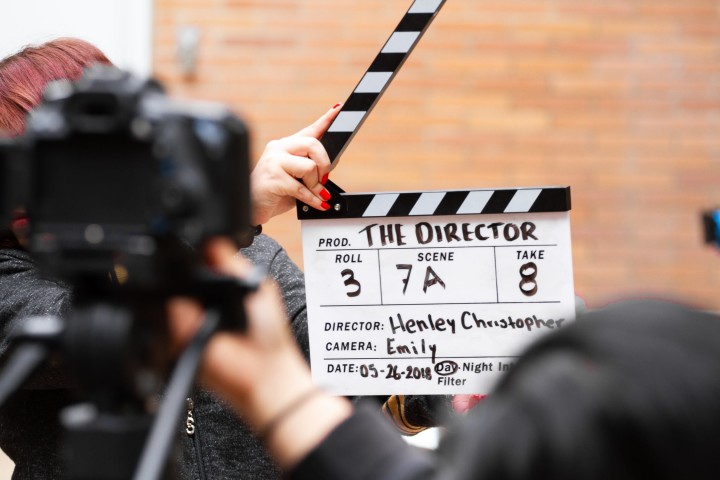 After 30 regular episodes, three specials and ten extras, Ian and Barry decided that the audio medium wasn't enough. So, after the conclusion of the third series, they decided they would make a ParaPod film. Not much information is known about what the film will comprise, but judging from the trailer, it looks like the duo will be returning to examining Barry's belief in ghosts. Oh, and they'll also be getting around in a souped-up hearse. How very on-brand. If you are interested in keeping abreast with updates from the film's progress, as well as some other curios from "The ParaPod" and Ian's back catalogue, then you can join his Patreon for as little as $1 a month.
Have I convinced you? Surely it's worth a little listen at least. I'm sure that even if you have a fleeting interest in the paranormal, then you'll be hooked before you know it. If you do want to check it out, then you can listen for free on Apple Podcasts and Soundcloud.