Weird and Pissed Off Mini-Reviews Vol. 2
Zombies, Zombies, and More Zombies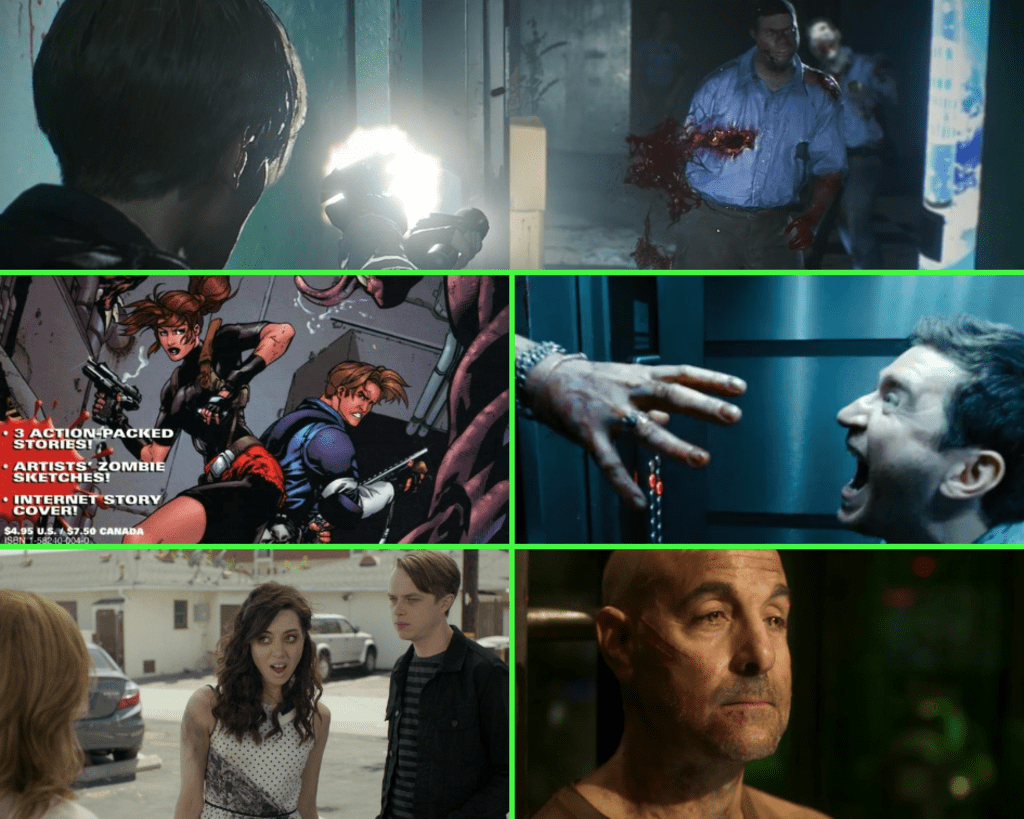 Whether they're clawing through the soil to get our brains or their thirst for blood is created in a lab, there is one constant with zombies - they're scary.
Really, they are.
Imagine a horde of unthinking, unfeeling, dead-eyed creatures closing in on you, their only purpose for existing being to tear you from limb to limb. Little can stop them and there are few places they can't find their way into. The thought is nightmare fuel.
Thankfully, we only have to face zombies through the safety for a screen, and for this week's "Weird and Pissed Off" mini-reviews, I did exactly that. From the confines of an elevator to the sprawling hallways of a museum-turned-police station, I subjected myself to hours of zombie horror.
In some cases, it was a sacrifice to save my devoted readers from wasting time.
'The End?' (2017)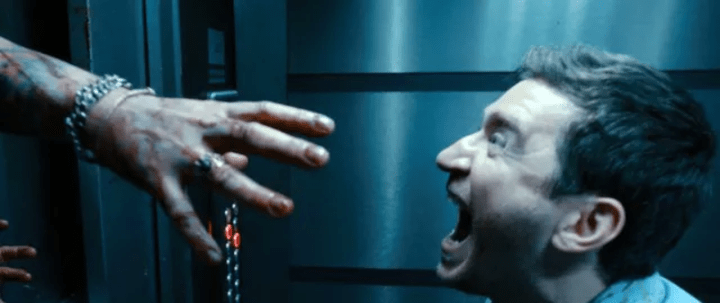 I took a trip to Italy once. Unfortunately, I spent the bulk of my time stuck in an office building elevator watching people being eaten by zombies one-by-one.
Or maybe I'm just thinking of my time spent watching The End?, a 2017 zombie romp that sees Train to Busan's tight setting and ups the claustrophobic ante to a malfunctioned elevator.
Alessandro Roja leads a small cast of characters as the young businessman you can't wait to see get emotionally torn apart by having to watch the world around him turn mad from the confines of an elevator. Luckily, that's exactly what The End? delivers.
The use of an elevator, which is where most of the movie takes place, is kind of genius. Not only is Roja's Claudio "I'm Claudio Verona!" Verona trapped, viewers are forced to find a way to like him because he's pretty much all they have for one and a half hours of movie. Surprisingly, disdain turns to sympathy as you consider what it must feel like to watch the world collapse through a one inch gap with no promise of escape.
The End? was fun, but it would have been better if this were the 90s. Zombie design was lacking and felt more like the creations of a pop-up haunted attraction. There were a lot of opportunities to show the spread of the outbreak through social media and Italian YouTube, but we were given only a glimpse.
There are better zombie movies out there, but The End? is a good piece to sit down with when you've burned through those and don't want to get into Dawn of the Dead: Bloodline territory.
'Patient Zero' (2018)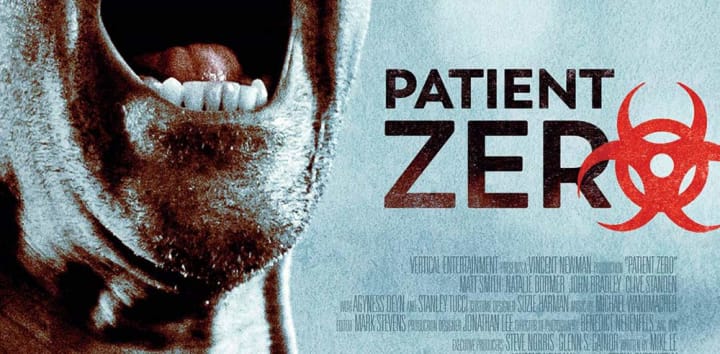 Imagine if you were the lame love child of 28 Days Later and Day of the Dead. That's Patient Zero. Taking the concept of a rage infection a step further, Matt Smith stars in this unevenly paced thriller as a man that can communicate with the afflicted. Unfortunately, he does so with an accent so weird it sounds dubbed.
Patient Zero feels as if writer Mike Le was in the middle of penning the screenplay and became bored with his own premise. There is an instant change in tone that's jarring, weird, and unwelcome. What starts as an awkward drama speckled with attempts at tension immediately flips to the stereotypical final act of any zombie movie. I still wonder if there was a section of film missing from the cut I saw.
Even the score is so off-kilter and out of place. It wants to make us feel like we're watching an epic action film and not just another zed romp.
Don't let yourself get drawn in by Stanley Tucci, who spends most of his short time on screen providing unnecessary exhibition and facilitating the big sequel bait twist. He's always entertaining to watch, but like Natalie Dormer, his talents were wasted on a movie like Patient Zero.
The movie can't find its footing in any sub-genre of horror, leaving us with a mixed bag of feeble concepts.
'Resident Evil: The Official Comic Book Magazine'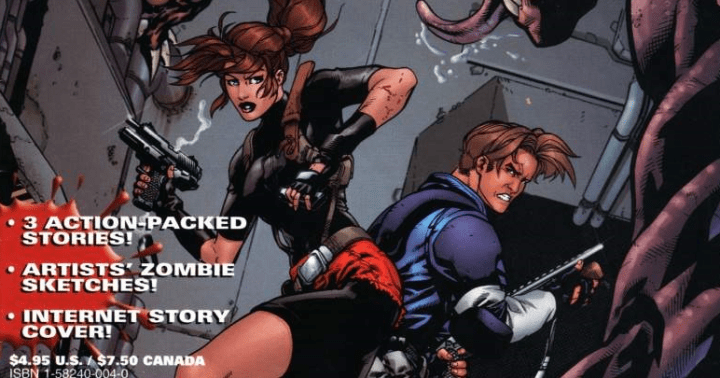 I had to do some digging to find these again, but in the wake of Resident Evil fever that's been going around, it was worth the effort (and cost). Around the time the original Resident Evil 2 released, Wildstorm published a series that expanded upon the Resident Evil universe.
With incredible artwork by Jim Lee, Carlos D'Anda, Ryan Odagawa, and Lee Bermejo, The Official Comic Book Magazine series is a veritable gore-fest of fun. Featuring Jill Valentine, Chris Redfield, Claire Redfield, Leon S. Kennedy, and new characters in one-shot stories, the magazine was pure fan fare that really makes you wish there was a TV mini-series to follow these exploits.
From the claustrophobia of a zombie-infested plane to an encounter with a lycanthrope, the stories go beyond the usual Heroes vs. Umbrella Corp. that the original trilogy built upon. Though at times corny, it adds to the charm - and, if you're reading them 20 years later like I am, the nostalgia.
Along with S. D. Perry's novel series, The Official Comic Book Magazine is a must-own for Resident Evil collectors. Lovers of zombie gore may even get a kick out of it as no punches were pulled in depicting gross-out deaths in nauseating detail.
'Life After Beth' (2014)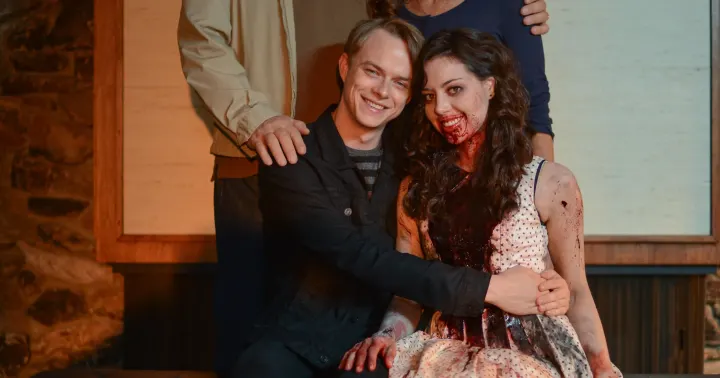 Zombie movies are a dime-a-dozen, so when one decides to change the formula a little, I can't help but be curious. With Life After Beth, I was treated to a romantic zombie horror comedy that cleverly toys with young love and the undead.
The first half-hour is a little unbearable as we suffer through the melancholy of Dane DeHaan's Zach Orfman, but things do pick up when Aubrey Plaza, playing the recently deceased Beth Slocum, returns from the grave.
Life After Beth is all about teenage love and its most clever feet is capturing how lost in it one can get. Zach is so distracted that he misses the signs of chaos erupting around him. In the background of this teenage love story is the start of an unconventional zombie apocalypse.
I always appreciate movies that show how the outbreak started, but Life After Beth's take on it is quite different. There's no known virus and no indication that being bitten is a death sentence. All viewers can piece together is that it's happening. The dead are coming back, though not in the mindless fashion we're used to. In one clever scene, we watch as Zach's family (including patriarch Paul Reiser) squabble with the freshly risen original owners of their home.
Unfortunately, while it is unfolding, we're so focused on Zach and Beth that we don't really get to have fun with it until the end of the movie. In fact, it's when more zeds start returning that I realized Life After Beth could have been a slightly different (and maybe marginally better) movie.
It's not that I didn't enjoy watching Plaza act her heart out as the confused, lustful, and rage-filled Beth; but I do think the movie's final act could have started sooner, giving us just a little bit more zombie fun. To be frank, young love isn't that interesting to watch when you know the alternative is a zombie outbreak.
The cast is rounded off nicely with John C. Reilly and Molly Shannon as Beth's overprotective parents, Matthew Gray Gubler as Zach's brother, and Cheryl Hines as his mother.
'Resident Evil 2' (2019)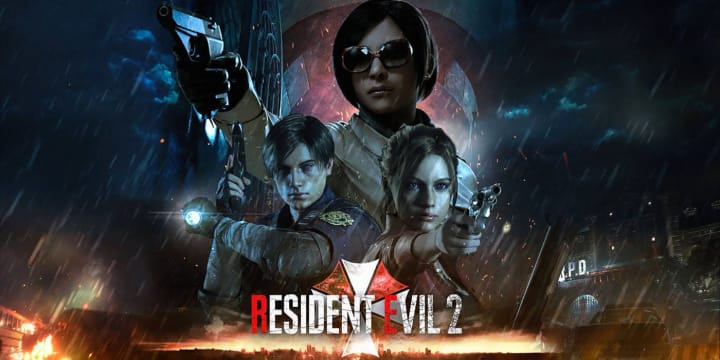 I raved about how Resident Evil 2 madevideo game zombies scary again, but did Capcom's remake, as a whole, deserve the same level of praise?
For the most part, yes, it did.
The return to Raccoon City and the sprawling halls, sewers, and laboratories of Resident Evil 2 is a large success on Capcom's part. Knowing what was needed to terrify gamers, the development team clearly spent a lot of time not just on the mechanics of the game, but also the ambiance.
If there is one thing Resident Evil 2 excels at, it's creating atmosphere. From the dreary streets of Raccoon City to the dim sewers beneath the RCPD, nothing ever feels safe. Even when you're tucked away in a save room, you can't help but feel like something is coming for you. At some points, those fears aren't just paranoia.
Modern gamers may say Resident Evil 2 is difficult, but it's really no more so than the source material. There is no hand-holding on Standard and Hardcore difficulty levels. Resource management is key to survival, which means not every B.O.W. is worth the bullets. When there is enough space to run, it's often best to do so. Unlike many more recent games, you're not overloaded with firepower until the latter half of the game, and even then it's easy to run low on essentials.
Resident Evil 2 features the expected rogue gallery of monsters including zombies, Lickers, and decaying dogs (Cerbrus). William Birkin's G-Type mutation is present in horrifying form as is the persistent Mr. X, who has a bit more of an active role in pursuing you throughout the RCPD. When the lumbering B.O.W. makes his appearance, there is little relief as he stomps his way through the police department's halls tracking you down. It's the scariest thing in gaming since the regenerating Necromorph in Dead Space 2.
Capcom improved on so many aspects of Resident Evil 2, but fell short of the "B" campaigns of the original game. Playing through the remake a second time didn't yield the differences I had hoped. Many of the same puzzles return and you don't feel like you're playing through a parallel story-line. There are noticeable differences, including the characters you come across, but the core game is so similar to the initial playthrough that it's a little disappointing.
As you play through Resident Evil 2, expect the staple cheesy dialogue and corny voice acting that's been a series staple. It's a step above the original, but not that much better. What is vastly improved is the look of the game. Resident Evil 2 is arguably the best-looking video game on the market, across any medium. The level of detail is in the environment and character models are impressive and really enhances the fear factor.