Top 10 Blogs & Websites for Horror Fans
Plenty of websites for horror fans exist, but only a handful are truly the best. Here are our picks for your daily dose of fear.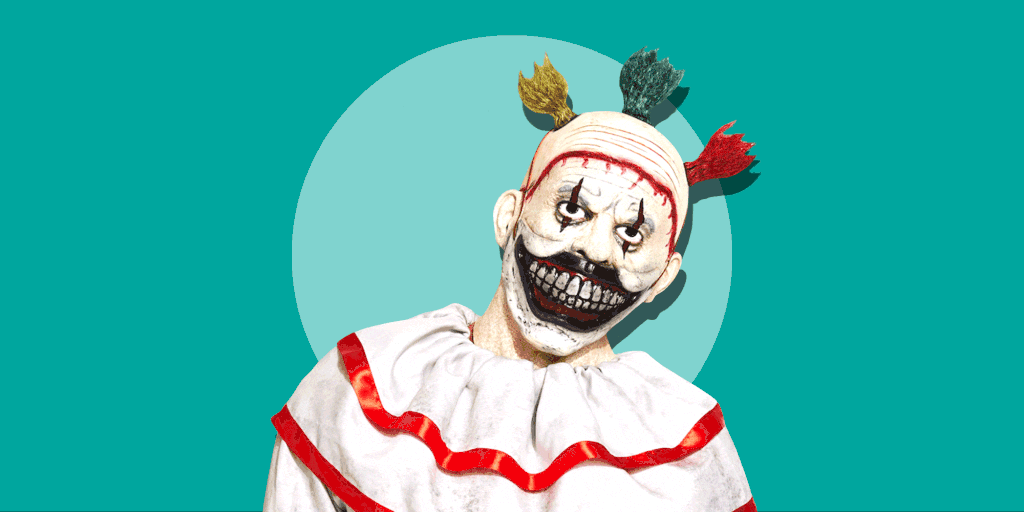 Horror is one of those genres that people get obsessed with, big time. You can usually tell a horror fan right off the bat, because they will be the ones who suggest you buy them creepy gifts or insist on talking about Mary Shelly's Frankenstein. More often than not, they are pretty obsessive about it.
They are the ones who have gone to Chiller Festival, the ones who memorized Resident Evil's scripts, and the ones who end up perusing the net for scary stories to read before they go to sleep. Unless you're a total scream queen, it can be hard to find good horror resources.
Folks who really want the seriously terrifying and creepy on their computer screens will want to check out these specialty websites for horror fans next time you need something terrifying.
Wicked Horroris one of the best websites for horror fans who really, truly dig the feeling of movie magic. Everything from free movie streams to news about upcoming releases, to tell-alls about your favorite horror classics that you never really knew.
This site takes a look at the horror genre on a holistic level and celebrates everything about the genre itself. It'll offer you advice on which horror movies to watch with the lights off. It's good ol' gore, and a lot of fun times!
The horror genre is definitely known for having gross-out moments, especially if you're talking about movies like The Thing, or anything that Cronenberg directed. That's where the horror site Bloody Disgustinggot its name from.
Everything from horror movie trailers, bone-chilling podcasts, to news involving your favorite horror directors is covered on this site. As far as the fandom vibes go, this is one of the best websites for horror fans who really go "all in" on movies.
We can't talk about the biggest horror websites without talking about the big granddaddy of all things spooktastic. We're talking, of course, about iHorror.com.
This site is a veritable hub for anyone who has even the slightest interest in the spooky. Movie reviews? They're plentiful. Writeups on horror authors? Of course. Horror game reviews and released? You betcha.
Unlike other websites for horror fans, iHorror also boasts a massive true crime section. You know, just in case you need a real-life boogeyman to fear.
HNN, also known as HorrorNews.net, has long been a go-to site for people who love horror, want to learn the inside scoop on the latest movies, and read up on epic movie reviews.
Great articles about everything horror-related are really what set this site apart from the rest. Ghouls of all sort will find new movie recommendations and a good amount of splatter in every read they have here.
Freaky logo? You know it, and that's how you can already tell this is one of the better websites for horror fans on the net. This site has it all—punchy reads about movies, interesting op-eds about directors, and once in a while, reads on horror-themed music.
If you love anything related to spooky stuff, regardless of what your horror subgenre of choice is, chances are that you're going to love this site. Horror Freak News is a true home for all horror freaks.
Though it's mostly known for being one of the most popular paper print magazines relating to spooky stuff, Scream Magazinealso runs one of the better websites for horror fans, too.
Creepy TV shows, SFX makeup advice, and the ever-present movie review are all found here. Oh, and if you're wondering, you don't need a subscription to enjoy the reads here.
Reddit is a treasure trove of awesome forums and websites for horror fans, and it's really difficult to pick just one. Sites like r/NoSleep or r/Paranormal or r/Creepy are all great options, but if you're looking for a place of pure thrills, r/Horror would be the best choice.
If you're looking for new horror games or just want to interact with fellow horror fans, this massive subreddit is a great place to go.
Creepypasta
Tired of seeing movie reviews with writers bickering over who was the better horror monster? We can't blame you. That's a good indicator that you may want to switch up the sites that you are using a bit. If you're old school, the horror trend known as creepypasta might be a good place to start.
Creepypasta.com is all about letting people take their turns in making good creepy posts. It's internet horror fun at its most basic and old-school level.
Love horror, but hate the movies? Don't have much time on your hands? There's one horror community that you might want to check out r/ShortScaryStories.
Like other subreddits devoted to horror, the community is lively and oddly cheerful considering the subject matter. What makes this great is that it offers wonderful flash fiction from an exceptional array of horror genres.
UHM
A major issue with the horror genre is how hard it is to find good movies that are in the making. New horror movies are often just not really touted as worth watching unless they are major blockbusters. UHM, also known as Upcoming Horror Movies, changes that.
This massive database lets you find out all the different details about upcoming horror movies—both indie and mainstream. It's one of the most unique websites for horror fans on the net.