The Unique Christopher Lee
The actor who could perform a variety of roles.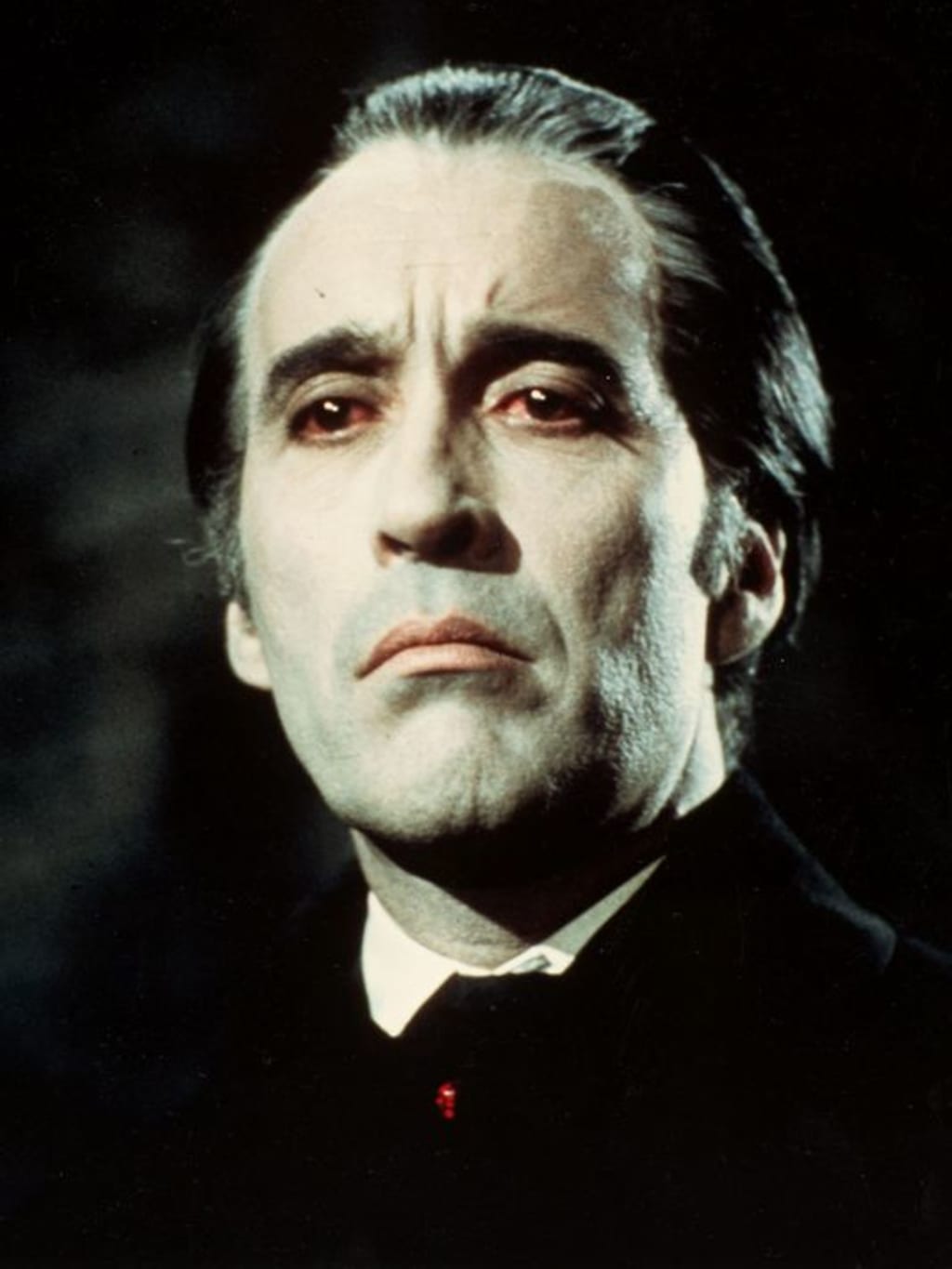 Sad news for friends, family and fans when on June 07, 2015 actor Christopher Lee passed away. I'm a horror movie fan and quite fascinated with Dracula movies. I usually associated actorBela Lugosi as the original Dracula. However, once I saw what Lee created out of the Dracula role on screen I was hooked. While Lugosi played the role so that it was frightening Lee, on the other hand, played this role so that it was horrifying and that was what made all the difference. From what I have read about him, he was also quite a unique person and perhaps this is what made him so good in the roles he played. He simply took the character and became that character and made you believe that too.
Fighting in WWII
When Lee became a young man, WWII was breaking out and he, like so many other young men went off to fight the war. During the early days of the war, Lee was living in Finlandand volunteered for action but wasn't assigned to any dangerous missions. Afterward, when Lee returned to Englandhe joined up officially. Soon enough he was seeing plenty of action. For a time, Lee was with the Special Air Service or SAS and whatever missions he was assigned to remain cloaked in mystery because the man himself was not talking about it. It is known that he saw quite a lot of action and a lot of the horrors that came with this war. Lee once said that most soldiers who witnessed the atrocities of war rarely cried but they did do so when they had to say farewell to friends with which they fought together.
Family Ties
It is fascinating to learn that the Lee family is related to the same Lee family that gave this world the American Civil War General, Robert E. Lee.
Christopher Lee was the cousin of Ian Fleming and it could be that some of the adventures that Fleming wrote about were partially based on his cousin's missions with the SAS. Interestingly enough Fleming wanted Lee for the role of Bond because first of all, he was a skilled actor and second being a former SAS agent he would be able to really step into Bond's shoes. As it is with first choices I for one could never imagine Lee as the first original Bond but then again I would have had to see Sean Connery in the role beside Lee to decide. Lee did play a Bondvillain in The Man With the Golden Gun. In this movie, he played opposite Roger Moore and was Francisco Scaramanga, a hit man.
Next up we have royalty. The King of Franks Charlemagne was related to Christopher Lee. His family is very proud of this relation and has the coat of arms to prove it.
Making Use of Wartime Experiences
Since Lee himself never liked to discuss his activities during WWII with SAS, one can only guess what scenes he was witness to. At one time during the filming of Lord of the Rings in a scene which was reserved for the extended version of Return of the King underling Grima Wormtongue stabbed Saruman in the back. Director Peter Jackson was coaching his actors when Lee inquired if Jackson actually knew what someone sounded like when they had been stabbed in the back because he certainly did. It was then that Lee spoke of some happenings during the war leaving out specific details. Jackson had wanted his actor to shout out in pain after he was stabbed but Lee explained that once a person is stabbed in the back the air is driven from their lungs and all they can actually do is give a sort of strangled gasp.
Meeting Rasputin's Murderers
There are legends that say that Russian mystic Grigori Rasputin actually remained alive after he had been poisoned, stabbed, beaten and drowned. Of course, this is difficult to believe and perhaps these legends arose because Rasputin seemed to have these mystical powers and perhaps he could help himself. The stories are many but people did believe that one of the main conspirators involved in Rasputin's death was Prince Yusopov. Yusopov made sure to make it clear to everyone that Rasputin was an evil sorcerer so that it could be understood why he betrayed him.
Late one night Christopher Lee was awoken by his mother so that he could meet some very strange guests. They were PrinceYusopov and another of the conspirators, DimitriPavlovich. Even though Lee couldn't remember the visit very clearly it did have a lasting impression on him and was a memory that could have helped him when he portrayed Rasputin years later.
Even though Lee never met Yusopov again in a way he was affected by Rasputin's murderer because while he was filming the role of Rasputin there were times when Yusopov and later on his estate sued if they disliked how Yusopov was portrayed.
Lee as Rasputin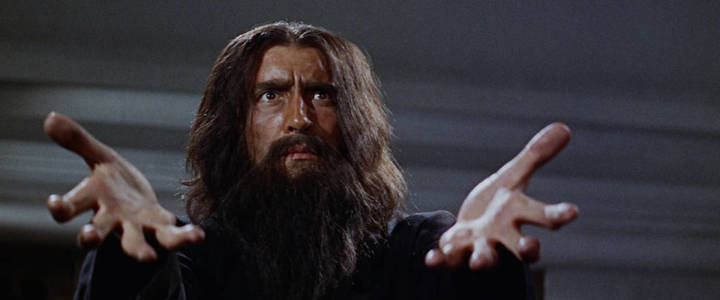 All About the Opera
The Lee family had everything to do with opera. Lee's grandparents started the first opera company in Australia. Being raised in a musical environment at a young age Lee found that he had a natural talent for music and learned to sing. At that time one of the best opera singers in the world tenor Jussi Bjorling saw that Lee had talent and invited him to join the opera house. Obviously, fate had everything to do with what happened. Lee chose acting over opera but he never lost his love for singing.
Portraying Dracula
Lee portrayed Dracula in a series of films for Hammer Film Productions in England. The films did not make a very good impression on audiences but are still popular today. Lee was not particularly satisfied with the scripts and didn't want to do any more of these films. He only agreed to keep playing Dracula because the film producers had sold the film rights to the Americans. On the other side of the ocean, Lee became popular as the bloodsucking count.
Tallest Leading Actor
Lee stood at a tall 6' 5'' and was named by the "Guinness Book of World Records"as the tallest leading actor in history. There were times when directors had to make him appear shorter. That didn't take away from Lee's talent and he went on to portray more than 250 roles.
Love of Heavy Metal
Lee had a passion for heavy metal and recorded many heavy metal albums and these inspired real metal fans. Lee released a heavy metal version of Frank Sinatra's "My Way". His first album came out in 2010, Charlemagne: By the Sword and the Cross. The album focused on the life of the Holy Roman Emperor. His second album was Charlemagne: Omens of Death. His second album won him a Spirit of Metal award.
Lee came out with Christmas albums like Heavy Metal Christmas and Darkest Carols, Faithful Sing.
Meeting J. R. R. Tolkien
Lee is famous for portraying the wizard Saruman in The Lord of the Rings. His advantage was that he was the only cast member who had actually met Tolkien in person. Lee met the author while he was still in his prime and Lee was quite young. He and a group of friends met Tolkien at a pub. It was a great moment for Lee because he was a great fan of Tolkien's stories. Years later when it was time to cast the movie Lee sent in a picture of himself dressed as a wizard. Lee wanted to portray Gandalf and read a scene as this character. However, producer Peter Jackson was planning on casting him as Saruman. Lee agreed to accept this role but was disappointed when the scenes that he was in for Return of the King were cut from the theatrical release.
Lee will always remain alive in his many movie roles and will be seen and liked by future generations.
Lee as Saruman