The True "Golden Age of Horror"
And Why Guillermo del Toro Made Me Cry During the Golden Globe Awards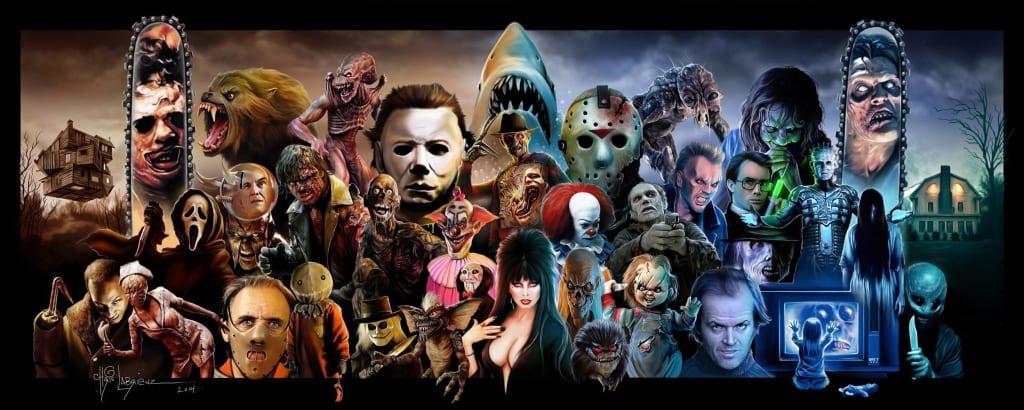 "Since childhood, I've been faithful to monsters. I have been saved and absolved by them, because monsters, I believe, are patron saints of our blissful imperfection, and they allow and embody the possibility of failing. For 25 years, I have handcrafted very strange little tales made of motion, color, light and shadow … and in three precise instances, these strange stories, these fables, have saved my life. Once with Devil's Backbone, once with Pan's Labyrinth, and now with Shape of Water." - Guillermo del Toro, Golden Globe Best Director acceptance speech, for The Shape of Water
And I cried. Scant minutes following Oprah Winfrey's classic, pandemonium-inducing speech, Guillermo regained the audience with a masterpiece of his own. His speech was so good, and so true.
I felt it. I felt it hard. Because I am also a nephew of Uncle's Forry's, and I miss those days like nobody's business.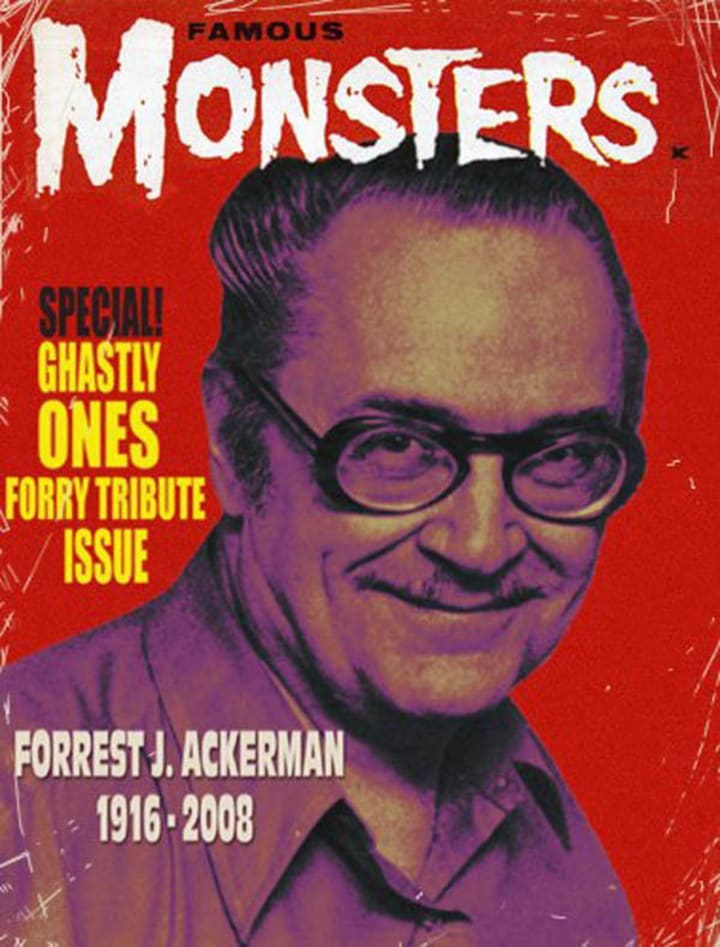 Famous Monsters of Filmland, later Famous Monsters,was my first pop-culture obsession. Before Star Wars, before The Six Million Dollar Man, was FM. "Forry" Ackerman edited this pop-culture dream beginning in 1958 - as published by his partner Jim Warren — a monthly feast that went on to inspire the likes of George Lucas, Steven Spielberg, Stephen King, Guillermo...
Much has been written about FM's impact on many of today's most prominent creators. As this piece is neither bio nor academic, I will leave you to peruse other options on the internet for those facts.
The purpose of this essay is to simply recognize FM for what it was, and what it remains: The truest representation extant of the Golden Age of Horror.
The Universal monster films of the 1930s – 1950s (Dracula, Frankenstein, The Mummy, Bride of Frankenstein, The Wolfman, The Creature from the Black Lagoon, and dozens more), along with Marian C. Cooper and Ernest B. Schoedsack's King Kong, for many represented horror's first Golden Age.
The late 1960s – 1980s brought forth our second such period. Night of the Living Dead, Dawn of the Dead, The Texas Chainsaw Massacre, Halloween, Friday the 13th, A Nightmare on Elm Street ... all of them franchises, most being remade or continued to this day. The advent of Stephen King, and his first published novel, Carrie, added a literary validation to the honorary label. The Exorcist and Jaws, two of the highest-grossing films ever, had literary pedigrees.
Our modern period is referred to as yet another Golden Age with some frequency. Producers such as Jason Blum (Paranormal Activity, The Purge, Insidious,Get Out), the work of Guillermo del Toro ...
We can go on, but I have a thought I'd like to share: Without Famous Monsters introducing new generations to the product, the old Universal favorites may have been forgotten. The creators of horror product from George Romero onward may well have spun their creative webs elsewhere.
We'll never know, of course, but since Guillermo's speech I've been jonesing to offer my two cents and personally give credit where it's due. FM inspired me as well to delve deeper into the creative arts. I realized I could write my own tales, and perhaps cultivate my own audience. I became an avid collector of movie memorabilia because of FM: posters, lobby cards, other monster magazines (none were particularly close in quality, though I did have an affinity for The Monster Times, and to a lesser extent Castle of Frankenstein and Cinefantastique), gum cards, comic books, novels...
And Aurora monster models. Oh, those Aurora years. The days and nights I spent with my late dad, building those things, "glow" parts and all, remain some of my most cherished memories.
Forrest J. Ackerman was known as "Uncle Forry" to every reader of his magazine. He was the glue who kept all of us monster kids together.We were part of a club; a clique, even. We met one another at conventions. We celebrated when Captain Company, the merchandise catalog printed over several pages in the back of every issue,introduced a new piece of horrific merchandise. We jumped from our seats when our names were mentioned as correct guessers of the Mystery Photo contest.
We became older, moved out from our parents' homes, and made lives of our own. And we mourned in 1991 when Warren Publishing discontinued publication of FM, with issue #191.
We grew up. Uncle Forry raised us well, but it was time to move onward and make our own difference in this world.
Though the magazine would return in several iterations over the years, it was never the same. In any sense. I highly recommend author-producer Jason V. Brock's documentary, The AckerMonster Chronicles! for a look at some of the awfulness that transpired.
Our childhood really was over.
Forry passed away in 2008. I was fortunate to get to know him a bit in his later years. I was a regular visitor to his legendary Ackermansion, which housed more cinema memorabilia, and certainly more monster and science fiction paraphernalia than most other private collections.
He was a gentleman. He raised his nephews and niecesto be themselves. No airs. We dug monsters; we were outsiders, as were they, and we were all cool.
Thank you, Guillermo del Toro, for the reminder...
pop culture
Joel is a writer-producer, and partner in TV development group Council Tree Productions. He has developed projects for Ovation TV, TNT, Decades TV and FOX Studios, among others.
Receive stories by Joel Eisenberg in

your feed