The Terrifying And Untold True Story Of Modern Day Exorcisms
Thanks to the leader of the Catholic Church's constant talk of evil and exorcisms, many people no longer consider demonic possession a superstition.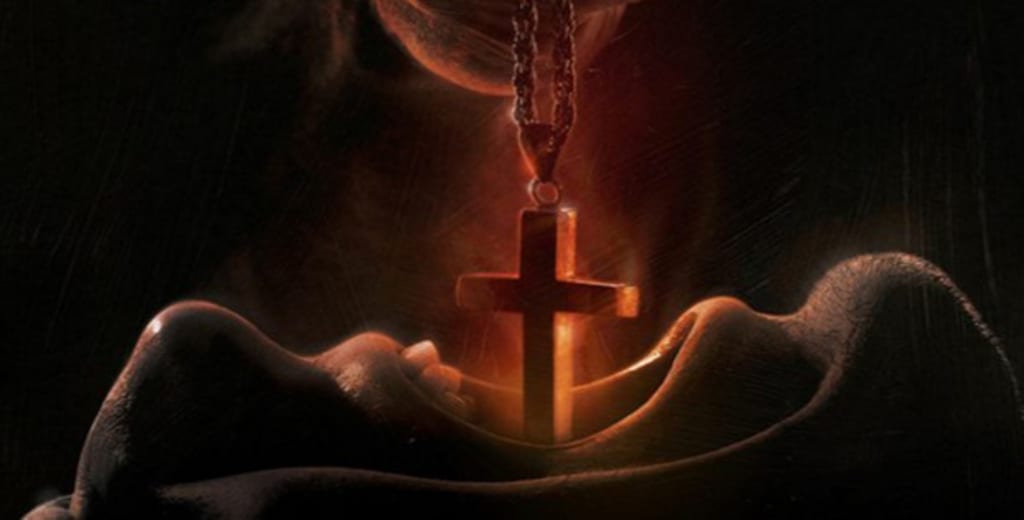 While you might think that exorcism is only the stuff of horror films like Brad Peyton's #Incarnate — in which Aaron Eckhart stars as Dr. Seth Ember, literally going inside the minds of others to banish their demons, Inception- and The Cell-style, but keeps his methods from the public — "real" exorcisms are very much keeping people awake at night. Dubbed the "Pope Francis effect," thanks to the leader of the Catholic Church's constant talk of evil and exorcisms, many people no longer consider demonic possession a superstition.
Who you gonna call?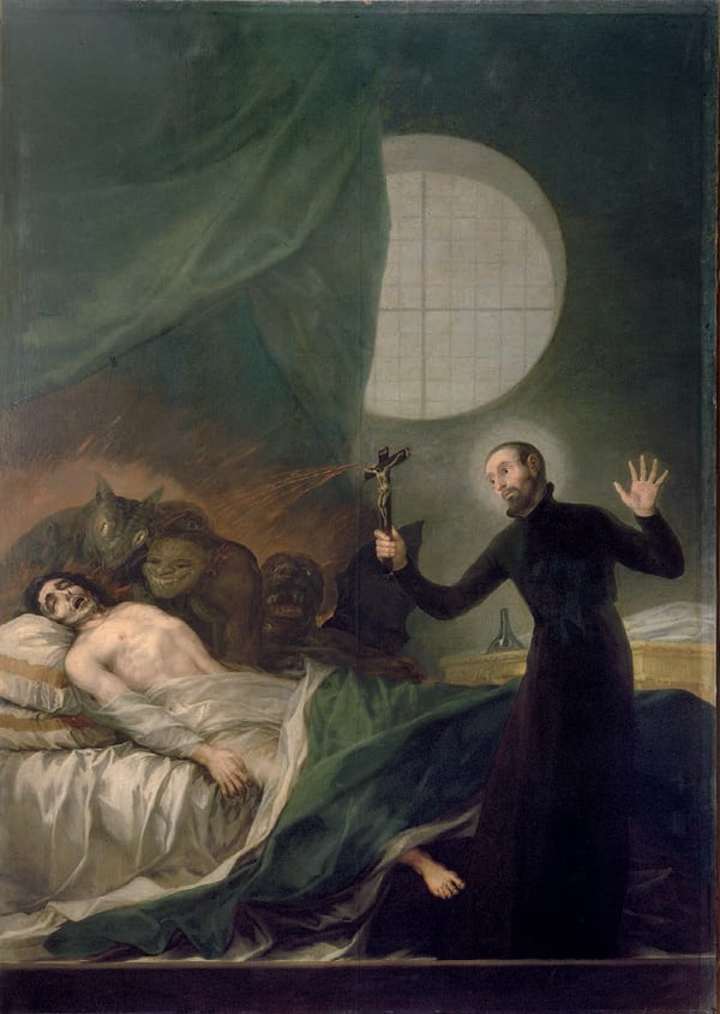 In 1614 the Vatican published the "Rite of Exorcism," serving as the holy book on how to banish demons. Eventually the Vatican thought it was time for a reprint, and in 1999 the latest version came out. (There were no references to the internet.) The new guidelines stipulated:
"[T]he person who claims to be possessed must be evaluated by doctors to rule out a mental or physical illness."
It was a big change, advising that science has a bigger part in exorcism than first thought. And it was partly in response to Hollywood movies. By the early 1960s exorcism had nearly died out, but the cinematic boom of the mid-'70s saw the number of people claiming to be possessed go through the roof.
Flash forward to today, and exorcism is far from dying: the Church has quadrupled the number of official exorcists in the past decade alone. It can't all be blamed on cinema, right?
We let the devil in?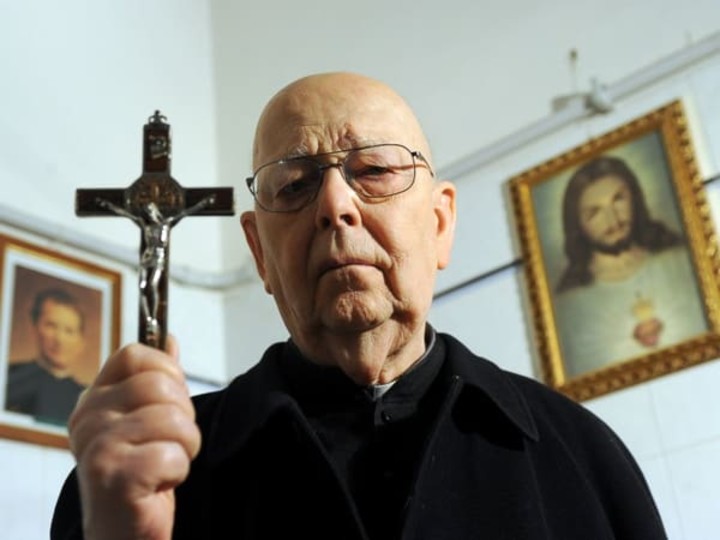 According to some modern exorcists, evil is only a click away — yep, we're talkin' about porn. However, Father Gabriele Amorth, the Vatican's chief exorcist (who passed away this year), took it one step further, saying that everything from yoga to ouija boards to Harry Potter is causing demonic possessions! By reading J.K. Rowling's books and pretending to cast spells, you could be opening the door to the occult.
And with all of these modern threats to our souls, some exorcists are taking an updated approach to how they tackle their jobs.
The Exorcist 2.0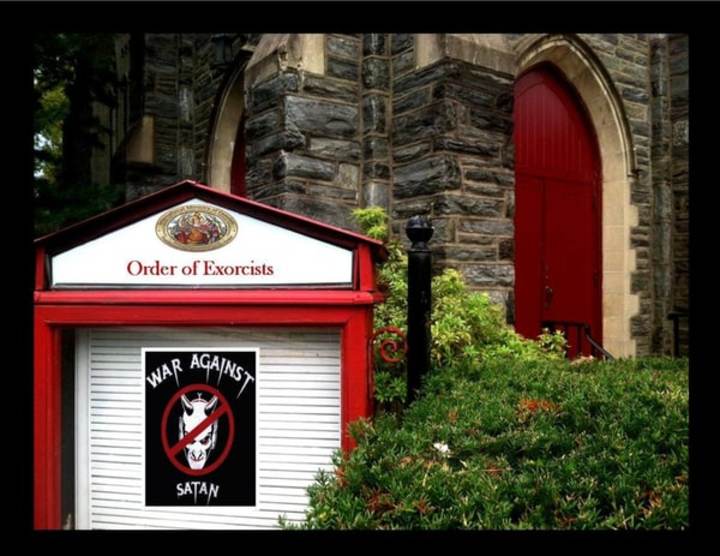 Exorcists use more high-tech equipment than ever. When they're diagnosing a possession, it looks more like a scene from Ghostbusters than anything else. A bishop from the Order of Exorcists, which currently serves 35 states and over 20 countries, recently told Rolling Stone that exorcists will use digital voice recorders, light-sensitive cameras and even an SB7 Spirit Box (popular in ghost hunting shows).
There are also exorcists who have really taken to moving with the times. For example, there is the exorcist who will charge you $300 per hour for an exorcism over Skype. Meanwhile in Milan — the world's biggest diocese — there is even a 24/7 hotline to cope with the new demand for exorcists.
The Future's Dark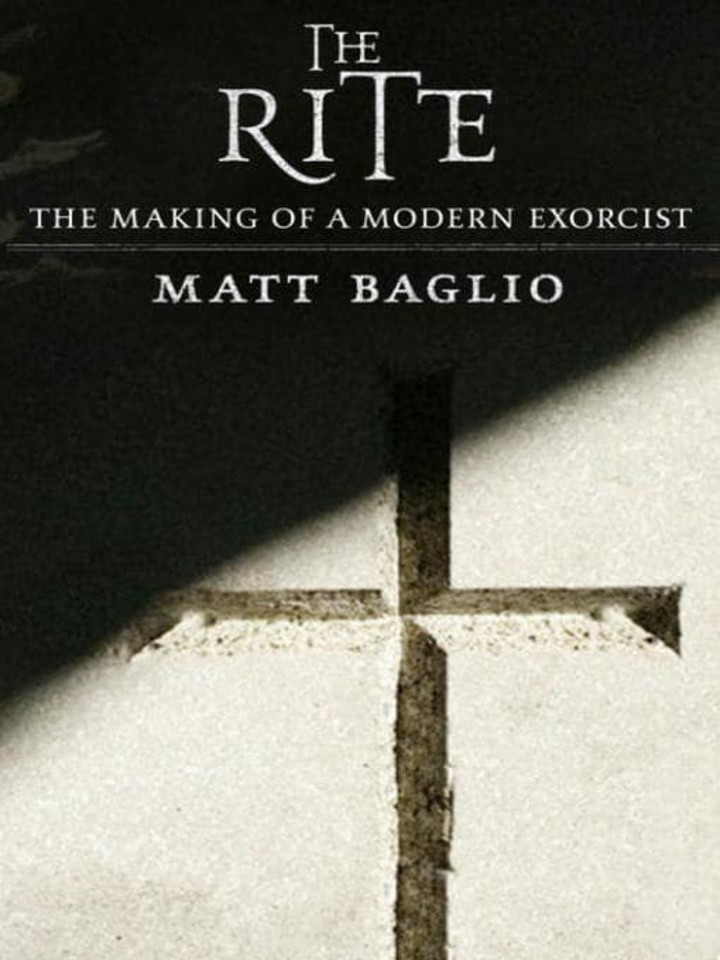 Then you have journalist Matt Baglio, author of Argo, who undertook the Vatican's week-long course on exorcism — unfortunately, it's not online (yet) — and wrote the 2009 book The Rite: The Making of A Modern Exorcist, adapted into an Anthony Hopkins film. Baglio said in one interview, "[I]n hindsight I have to say that the stories I heard from interviewing exorcists were way more bizarre than anything I could have made up."
Where pop-culture may find it all too easy to poke fun at exorcism, it is clearly an issue that the Church is taking very seriously. My advice is put the Vatican on speed dial and reach for the crucifix — or at least for the movie tickets, because the horror is only just beginning!